Posted by swisscheese on May 9, 2015 in
adventures
,
attractions
,
baguette
,
cafe
,
church
,
greenery
,
opera house
,
post office
,
saigon
,
travel
|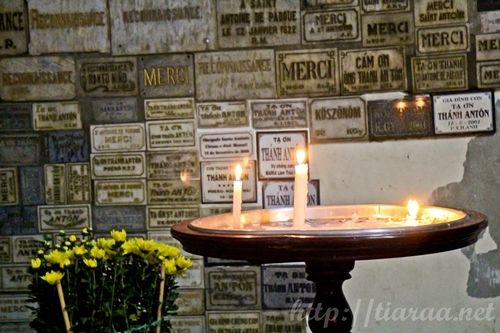 On my second morning of my solo trip at Ho Chi Minh City in February, I had some time to myself since my Vietnamese friends were working during business hours. I did not sleep much the night before my trip as my dad was forbidding me to go to Saigon since he felt it was dangerous for me to go alone as a girl. I kept assuring him that I have friends at Ho Chi Minh City and nothing will ever happen to me since I have already evaluated the risks. Long story short, after my relatives calmed him down a little, he reluctantly let me go albeit still being a little angry. Well, what can I say about having concerned Asian parents? So on the second day of my trip, I was so tired from lack of sleep before my trip and the programs my friends have planned for me on the first day that I totally knock out all the way until noon time. After getting ready to hit the road, I went on my own to explore District 1 further.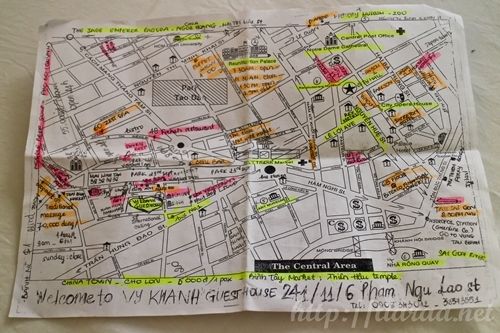 When I checked into my guesthouse after checking in on the first day of my trip, the owner of the guesthouse gave me a color-coded map depicted above and briefly explained to me where I should go to for food, entertainment and relaxation. District 1 is the heart of the backpackers' district so it is easier to walk around to reach for food or touristy attractions than any other districts in Vietnam.
TIPS:
Since it is common for petty crimes in Vietnam, I did not use my GPS like I usually do at Hong Kong, Bangkok & Seoul. Instead, I made use of the map shown above and went around asking established store owners surrounding the area I am at if I am unsure on the direction to head to. Vietnamese people are really helpful if you ask the right people. For those who approached me randomly on the streets or out to ask me if I like to hop on a bike taxi, I did not bother to respond to them and just walked away. Usually, I wear all sorts of accessories and carry a handbag when I head out but at Vietnam, I did not even wear my watch and I carried a cheap backpack that I got from the store near the outdoor eatery that Hai An brought me on the first day of my trip. Also, as seen above, Ho Chi Minh has about 85% of its people riding motorbikes as a form of transportation. As there are very few road signals and such, it is quite difficult to cross the roads there if you are not daring enough so always remember that if you are able to cross the road, do not turn back or stop as it will confuse the motorcyclists since they will be riding away after you have crossed.
ABC Bakery & Cafe
223-225 Phạm Ngũ Lão (Betweeen Elios Hotel & Spring House Hotel),
Ho Chi Minh City, District 1, Vietnam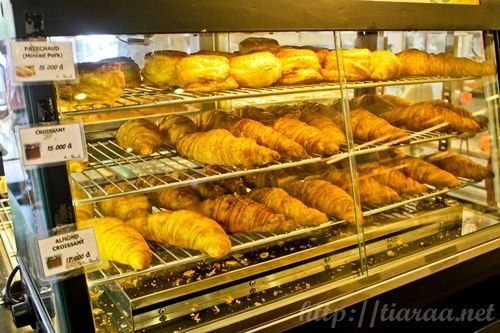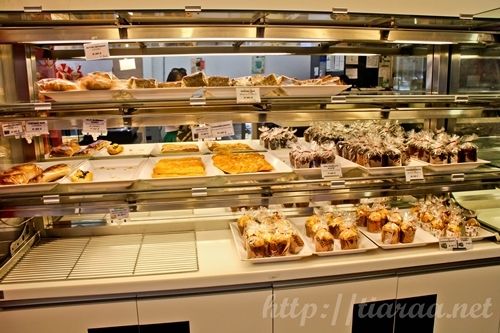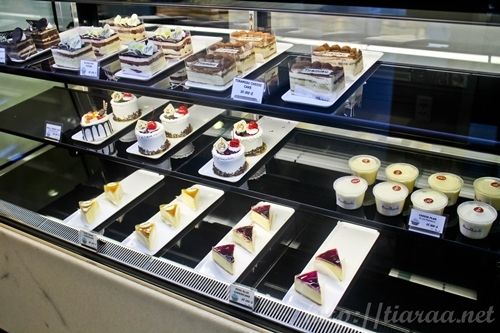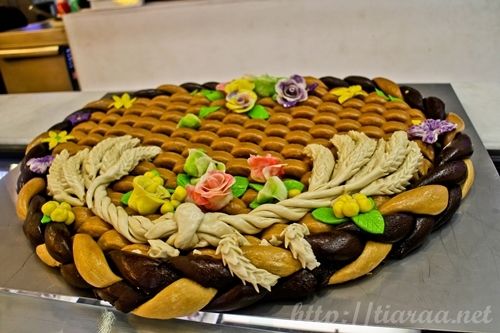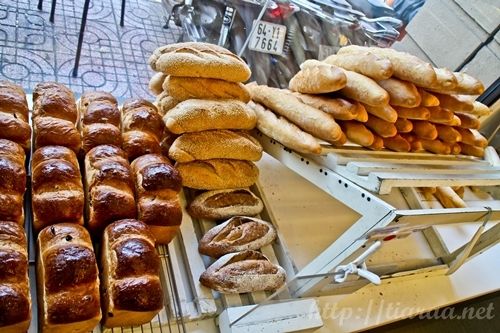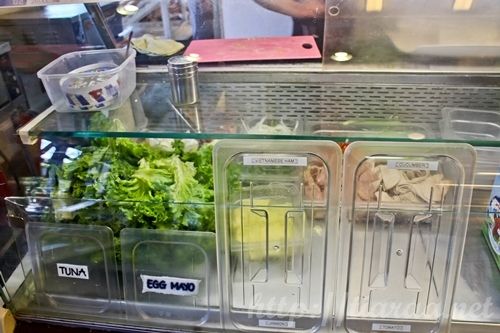 Since I was starving when I woke up past noon at my guesthouse, the first thing I wanted to do when I head out was to have my brunch. I wanted to try other good Vietnamese food but since the guesthouse owner recommended ABC Bakery & Cafe, which was nearby and convenient, I decided to try it out. ABC Bakery & Cafe is famous for its Baguette / Bánh Mì so I bought it for 22,000 dong (CAD$1.23 / SGD$1.35 / USD$1.02). This is already considered a little expensive as compared to the ones sold on the streets but the baguette is good though. I am not usually big on baguette, burger or sandwich as my mouth is not huge enough to bite the entire food. Moreover, my braces were killing me from biting the hard baguette so I had no choice but to use a knife and fork to consume this. The above shown above was only half of the baguette FYI. I ate the other half at a later time. ABC Bakery & Cafe is a franchised cafe that can be found practically everyday at Ho Chi Minh City.
Saigon Notre-Dame Basilica / Nhà Thờ Đức Bà Sài Gòn
Bến Nghé, tp. Hồ Chí Minh, Vietnam
+84 8 3822 0477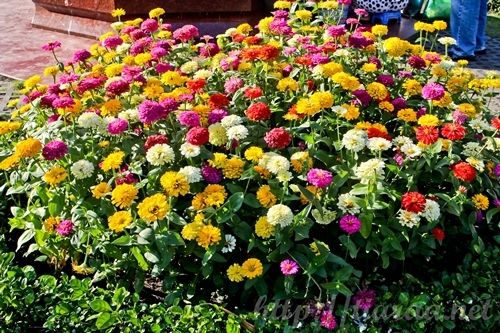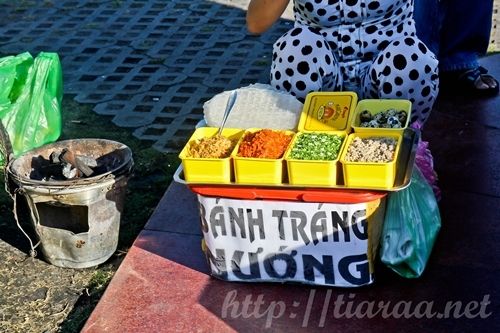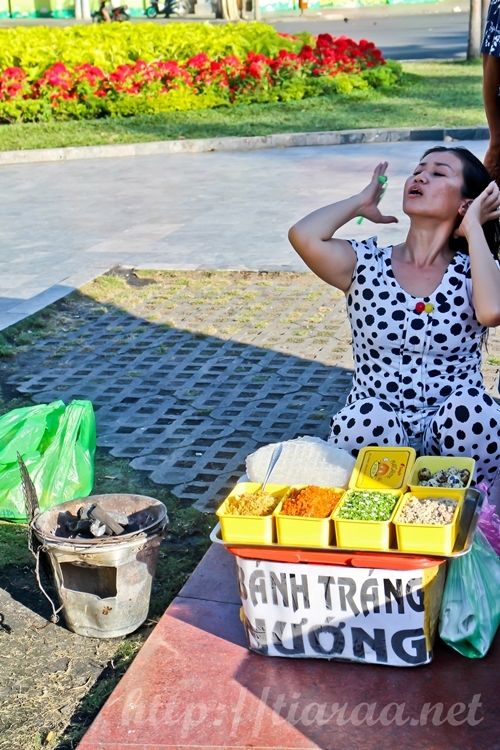 The lady above was selling some food outside the church. I wanted to try it but was afraid of my diarrhea runs since my stomach is so sensitive. Thankfully, I did not experience any at Vietnam.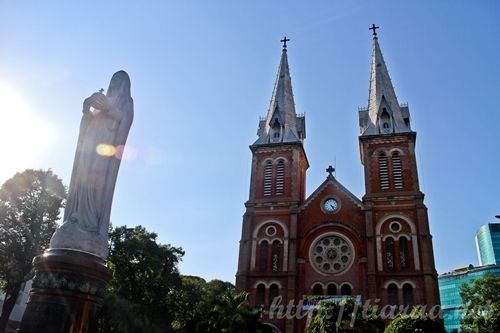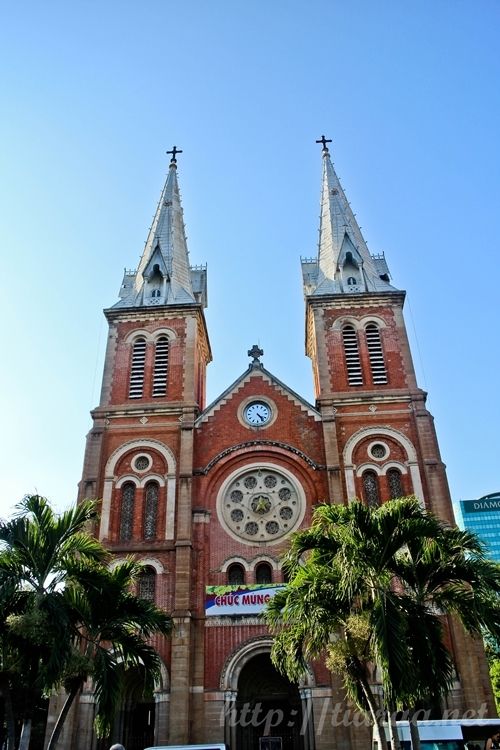 All materials used to build this church were imported from France. I love the bright red brick exterior of the church. Did you know that the statue of Our Lady of Peace was made with granite in Rome & arrived at Saigon on the 16th of February 1959?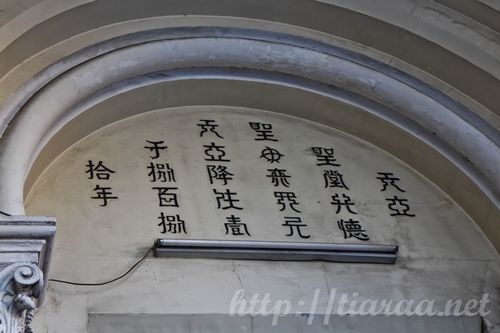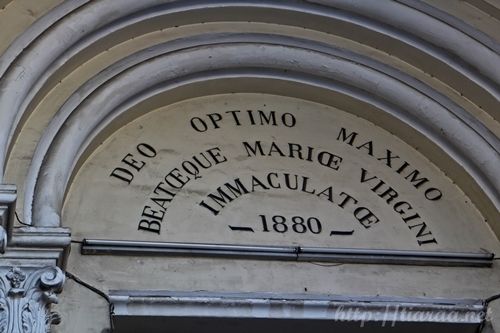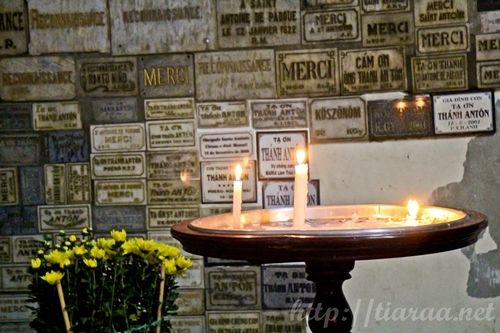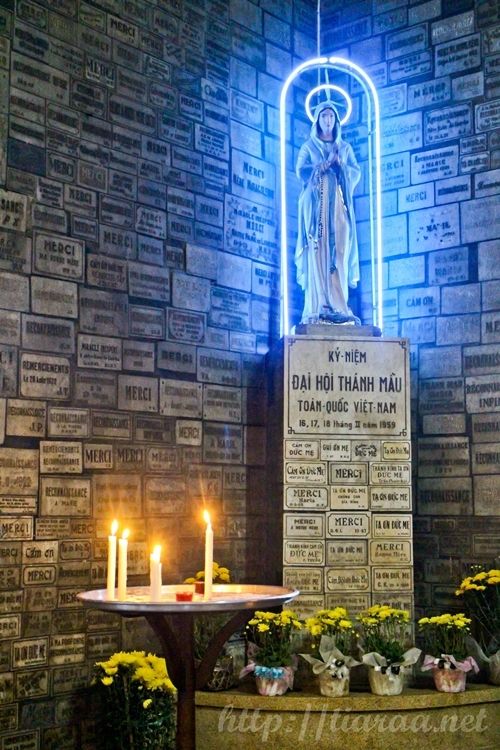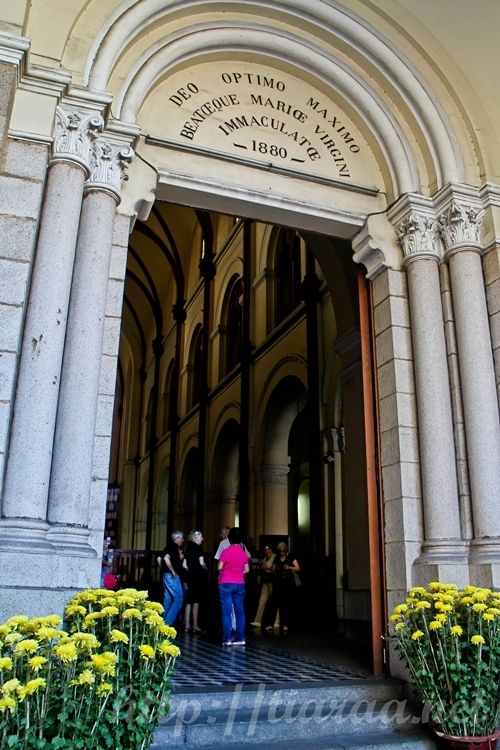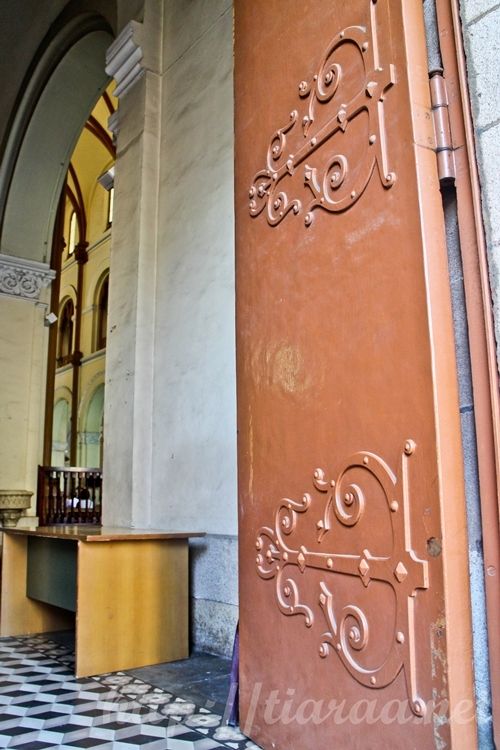 It took me awhile to look for the Notre Dame church but I am glad that I found it! Actually, Dat already brought me to see the church the night before but I forgot to snap a shot of it on it's own. It was closed as well so I could not see the interior of the church. Came again and I was mesmerized by it's beauty. If you did not already know, Vietnam was colonize by France from 1874 to 1954. Thus, this cathedral was built in the 1800s as the initial church pagoda was abandoned during the war and the last church was too small. I am a Christian but I enjoy going to the many beautiful Catholic churches in different countries.
Saigon Central Post Office / Bưu điện Trung tâm Sài Gòn
2 Công xã Paris, Bến Nghé, tp. Hồ Chí Minh, Vietnam
+84 8 3822 1677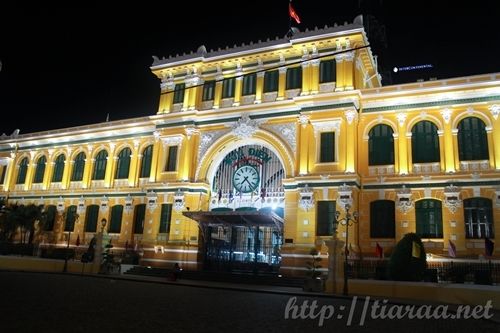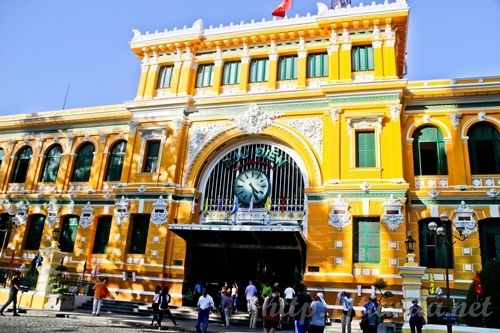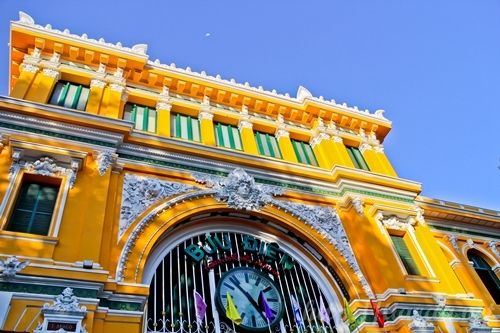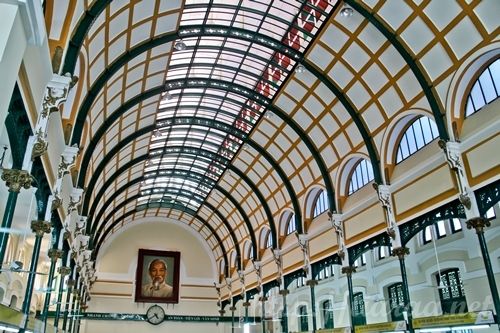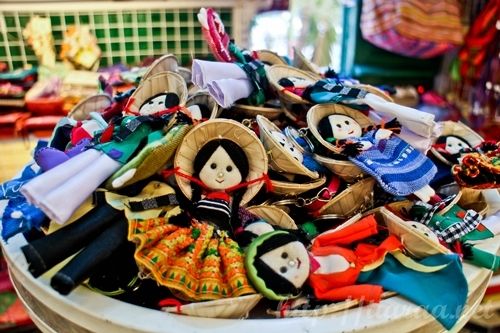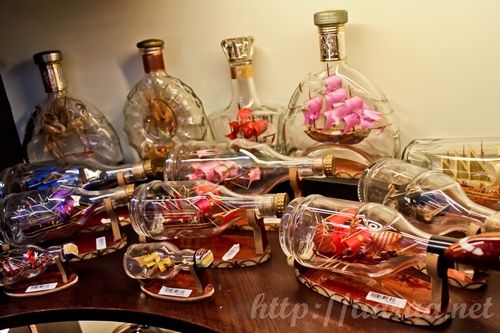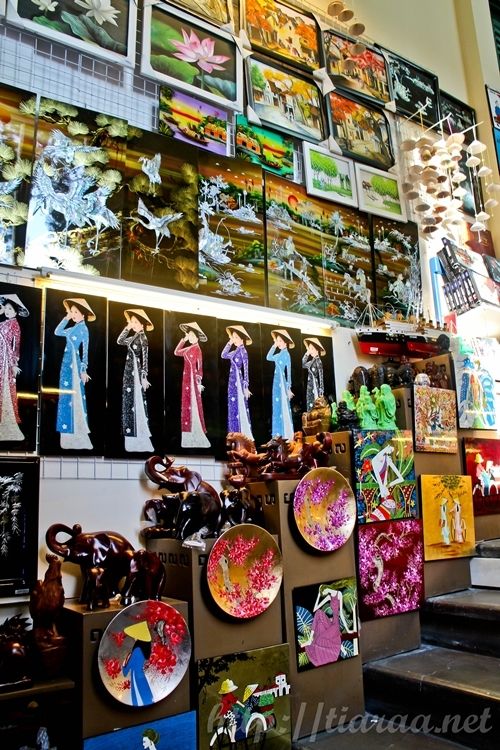 Dat also brought me to the Saigon Central Post Office the night before but since it was also closed, I went in and explore the souvenir stores on my own. As everyone already knows, Ho Chi Minh is highly regarded in Vietnam as he was a communist leader and the prime minister from 1945-1969. He was one of the key figure, who led the independence movement to defeat the French Union. Needless to say, his legacy remains even after his death and his portrait can be found everywhere, including the Saigon Central Post Office as depicted above. Although I love everything at the souvenir shop since it sells many adorable items, I always stop myself from buying anything there since my home does not have any space and I have no use of it.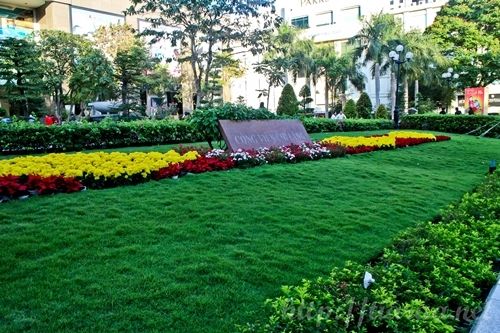 I wanted to go to the Reunification Palace after but it was closed when I arrived so I just roamed around and passed by the Công Viên Chi Lăng & Union Square. I just randomly snapped some pretty shots of the grasses and flowers of Ho Chi Minh City. What I love about this city is that despite how polluted this city is, there is never lack of the flower and grassland scenes in Saigon. Since I went to HCMC during the Tet Holiday, there are still many Lunar New Year decorations and I managed to take a photo of the adorable one shown above at Union Square.
Saigon Opera House / Nhà Hát Thành Phố
7 Lam Son Square, Ben Nghe Ward, District 1, Ho Chi Minh City, Vietnam
+84 8 3829 9976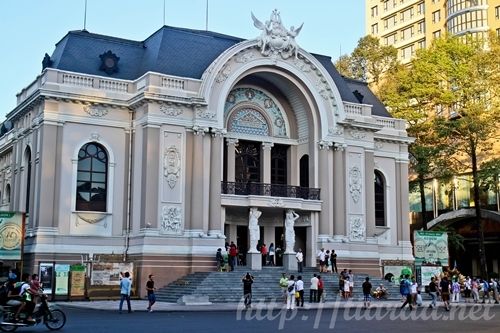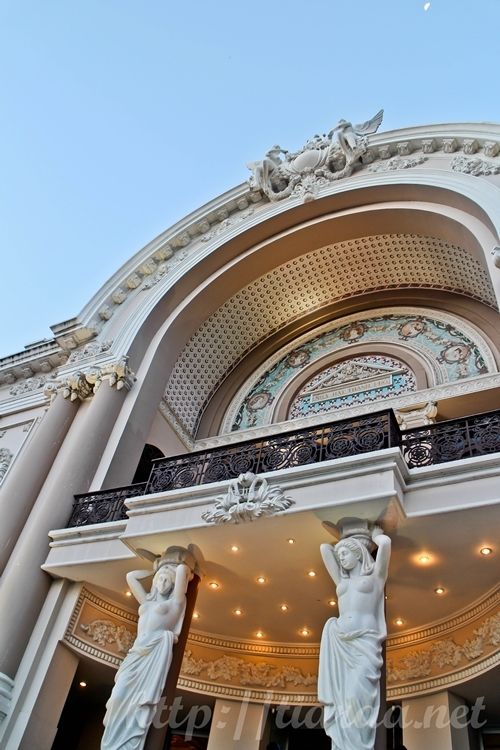 I was lost while making my way back to the guesthouse to meet Hoa because of the construction near Rex Hotel so Hoa and I decided to meet at the Opera House and the story continues at HERE!
Making this solo trip on my own has taught me how to read maps and make use of my sense of direction, which I always rely on my handy GPS. I was also glad to take some time for myself since I am always surrounded by people to admire the city.