As I am currently back in Vancouver, friends have been reserving restaurants for the dine out season and for us to catch up with one another. I did not give much thought about where I would like to go to so I just go with the flow. My food society friends decided to have Kingston Taphouse & Grille.
Kingston Taphouse and Grille
755 Richards Street
Vancouver,
BC V6B 3A4
(604) 681-7011

View Larger Map
The interior of Kingston Taphouse and Grille is just like any other pub. They have no servers paying attention to our table when we wanted to get the bill and pay up. The servers did not refill any of our drinks. The appetizer, main course and desserts were served at a quick pace, one after another. Overall, I found the service very crappy and the place very average.
DINE OUT – CAD$18/person without HST & gratuity. 
6 of us opt for dine out while Thomas and Clement got their own King Platter and Halibut.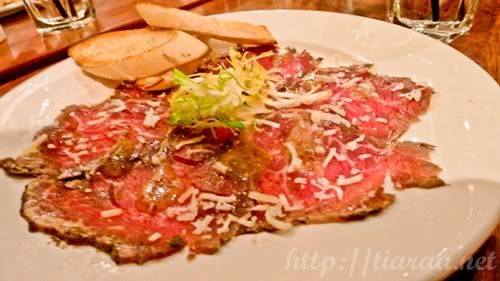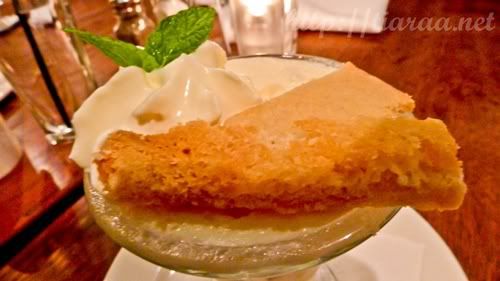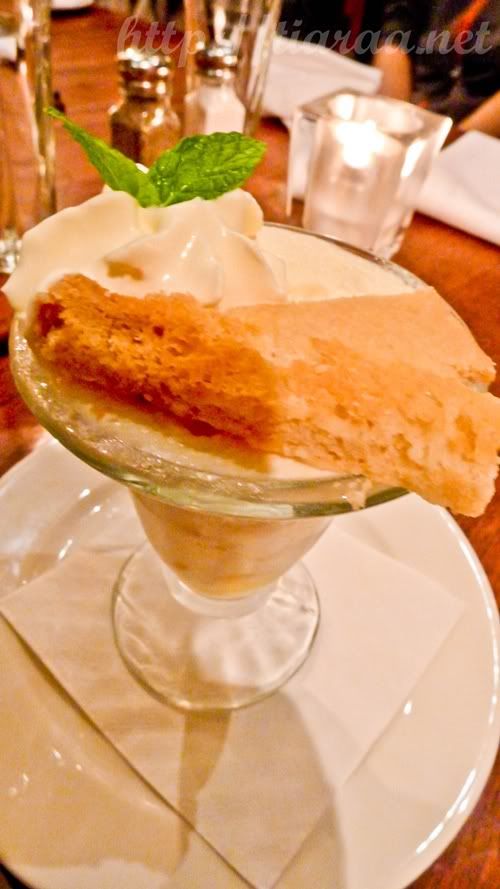 1st picture – My choice of appetizer was the Beef Carpaccio. It consists of the juniper crusted certified angus beef tenderloin sliced thinly and topped with sweet mustard vinaigrette and shredded asiago. There are 3 slices of crisp baguette at the side dish. I found the Beef Carpaccio very salty but since I love the texture of the dish, I finished the entire dish.
Ratings: 2.3/5★
2nd & 3rd pictures – Many of us chose the Duck Confit Pasta for our entrees. One thing I got to let you know is I cannot eat as much as before any more. My stomach is pretty much Asian now. Since I just came from Singapore to Vancouver just a week ago, I am unable to adapt to the serving size here. So, guess what ? I ended up taking my main course to go. As I was still undergoing the jetlag syndrome, I was hungry past midnight and so, I ate the my packet of pasta. The dish consists of papardelle pasta, duck confit from Brome Lake, fresh herbs and fresh baby greens. I love the duck confit but the pasta was too dry. I forced myself to eat salad even though it is not my most favourite thing as I was starving.
Ratings: 2.7/5★
4th & 5th pictures – Our dessert, Peach Sabayon, looks really good but the taste is below average. It comprised of white peaches from BC, apricot liquer soaked in sponge cake, rice sabayon and shortbread fingers. It was too creamy for my liking and the peach did not taste fresh. It seems like it is canned peach instead.
The total came up to CAD$146.72 inclusive of tax. However, we paid a total of CAD$167 with gratuity fees. Should totally opt out of dine out and dine there casually the next time.
Cash/DEBIT/CREDIT
Opens Daily from 12PM to 1AM
Skytrain Station: Granville
Canada Line: Vancouver City Centre
Ambiance: 6/10
Service: 4/10
Food (taste & appearance): 5.13/10
Value: 5/10
Total: 5.03/10★
In conclusion,  I will never have pub food for dine out again.

swisscheese*