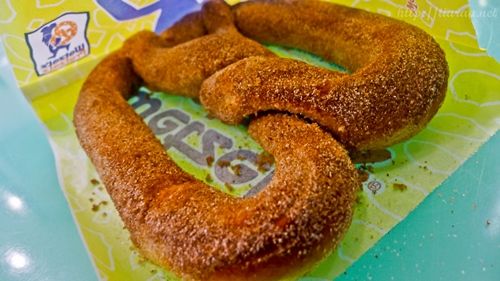 While we were shopping at Santa Monica Place, we wanted something to munch on and my uncle recommended us to have Wetzel's Pretzels.
Wetzel's Pretzels
395 Santa Monica Place #FC10W
Santa Monica, CA 90401
(310) 451-8003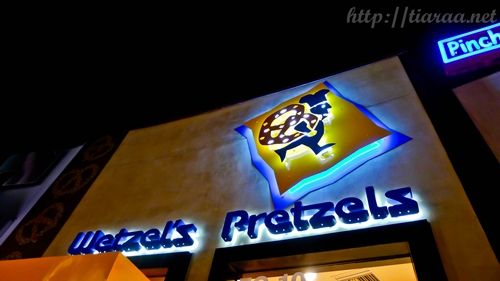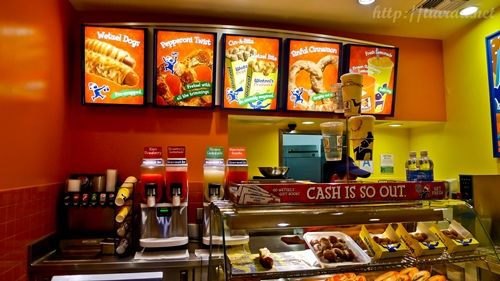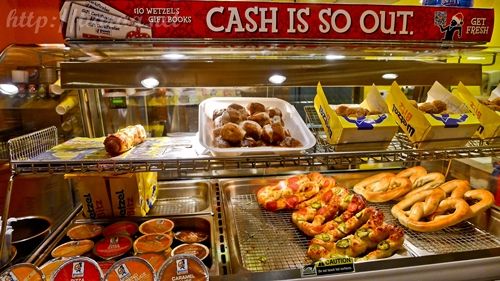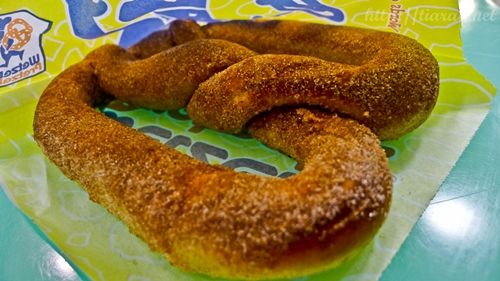 To me, Wetzel's Pretzels is just like Auntie Anne's as it serves both savoury and sweet pretzels. The place is a small store that offers very limited spaces. My uncle got the Wetzel Dogs (4th picture) and Sinful Cinnamon (5th & 6th pictures) as we were slightly hungry. The Wetzel Dogs is made up of freshly baked pretzel warpped around an all-beef hot dog while the Sinful Cinnamon comprises of pretzel coated with cinnamon and sugar. The dough is done very well and has the right consistency and texture. The Wetzel Dogs is a little too salty for my liking though but I love the cinnamon flavoured one!
Ratings of Wetzel Dogs: 2.5/5★
Ratings of Sinful Cinnamon: 3.5/5★

Wetzel's Pretzels
189 The Grove Drive #KS-1
Los Angeles, CA 90036
323-933-9968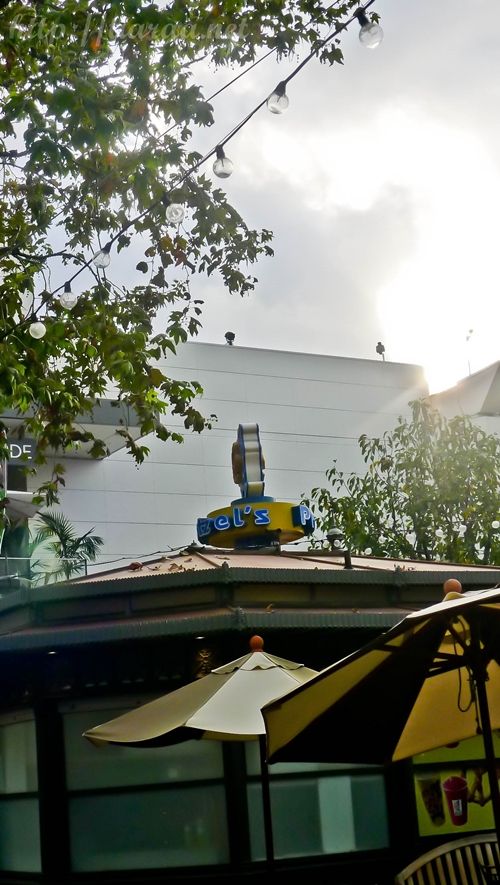 On other random days when I feel like snacking while shopping, I tend to get the Cinnamon Bitz as it is easier to consume as you walk around. It tastes exactly like the Sinful Cinnamon except that it is a little sweeter because the pieces are smaller and the sugar and cinnamon spreads more.
Ratings of Cinnamon Bitz: 3/5★ (-0.5 because of the sweetness)
PAYMENT METHODS: CASH/DEBIT/CREDIT
OPENING HOURS:
Mon-Thu 10 am – 9 pm
Fri-Sat 10 am – 10 pm
Sun 10 am – 8 pm

Ambiance: 5.5/10
Service: 6/10
Food (Taste & Appearance): 6/10
Value: 7/10
Head over to Wetzel's Pretzels for warm and delicious snacks while shopping!
Tags: cinnamon bitz, sinful cinnamon, wetzel dogs
Highlights
Network
swiss@tiaraa.net
Swiss Tiara Sumarli
Create Your Badge
Food
Meta