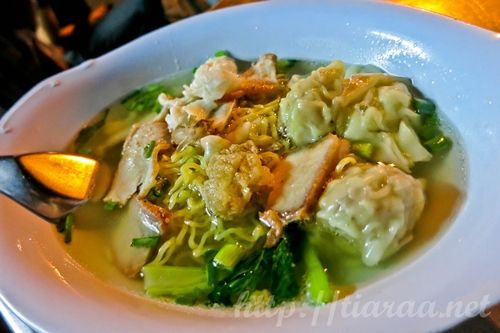 On my second day of my Bangkok trip last month, I went from Or Tor Kor Market to hanging around Siam (White Flower Factory, Som Tam Nua) to shopping at Pratunam Market. After much research, I decided to head to Sukhumvit Soi 38 for dinner.
ศูนย์อาหาร สุขุมวิท38 / Sukhumvit Soi 38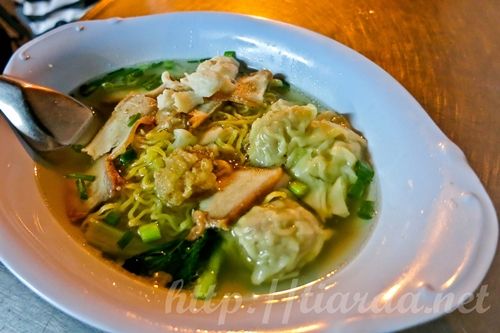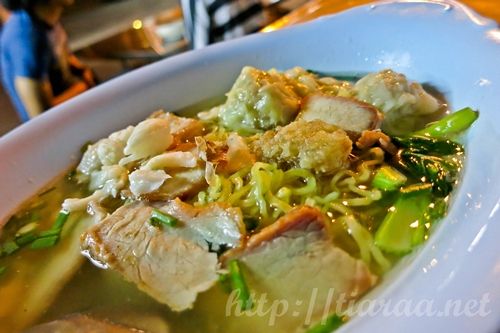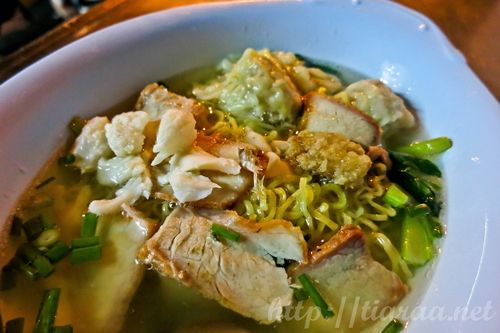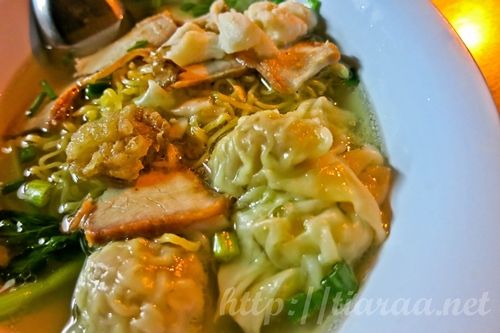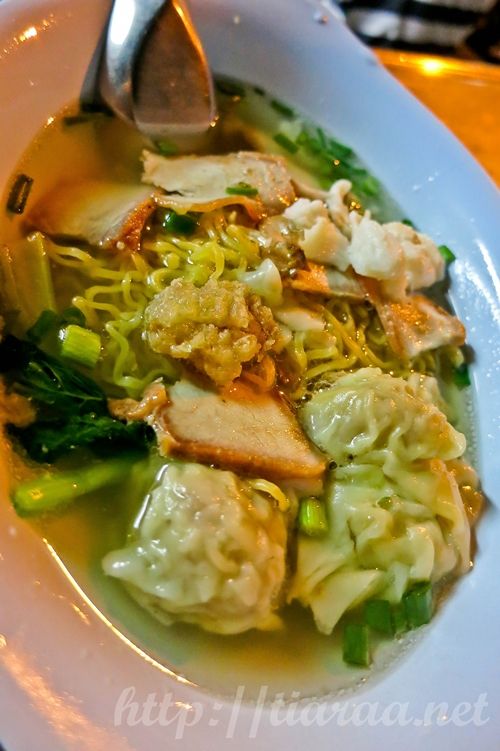 Since this was one of my solo trip, I got to learn some Thai words on my own. I realized that soi basically means street. It was easier to find the street names after knowing about it. There are many stalls in Sukhumvit Soi 38 selling Pad Thai, Chicken Rice and such but I wanted to try the famous stall serving wanton noodles. Since I cannot read Thai AT ALL, it was a little difficult looking for it as I looked from stall to stall but it does not look like the pictures shown online. After more walking, I managed to find the stall as Misstamchiak's label was posted there. I was so happy when I finally found the stall. I could not read the menu but thinking that I was Indonesian, the owner was so nice to speak to me in Bahasa Indonesian. He was asking me questions like "bakmi?". I just told him that I wanted the บะหมี่เกี๊ยว / wanton noodles and he told me to take a seat and pay later. After whipping up my wanton noodles, one of his Thai worker came to serve me with that delicious bowl of gastronomic goodness, which comprises of char siew, wanton, crabmeat, vegetables and noodles! It is a little different from the wanton noodles we have in Singapore as the noodles are a lot more springy and light. The soup is flavorful on it's own so there is no need to add anymore spices to it. The best thing is the food costs 50 baht (USD$1.55 / CAD$1.71 / SGD$1.97) and the portion is quite big. You know how many stalls in Singapore always give too much noodles but little meat? Well, it is a balance in this stall!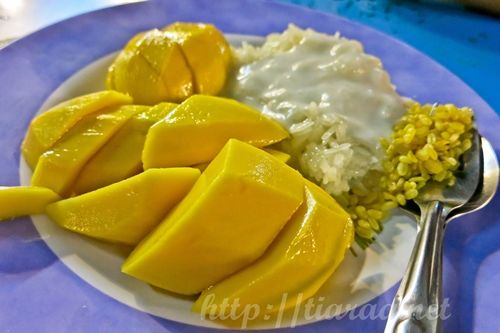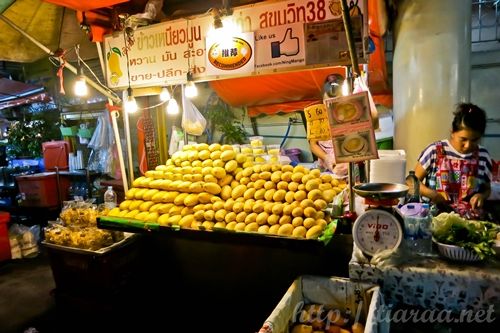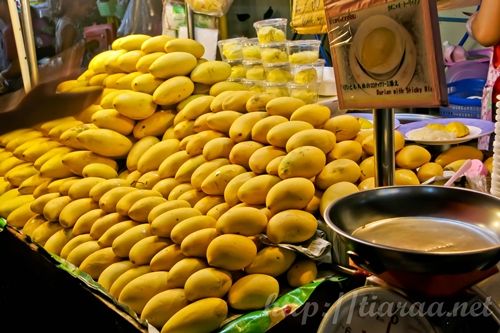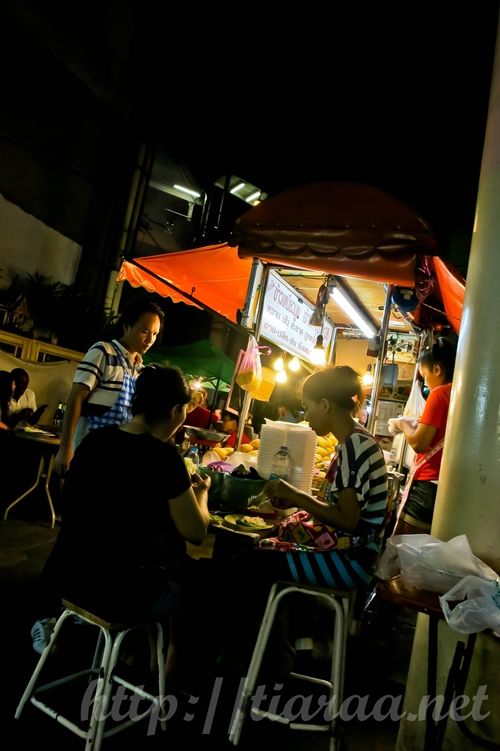 Since there is always room for desserts, I went to look for the popular ข้าวเหนียวมะม่วง / mango sticky rice. I could not find it at the main road so I turned in and eventually saw Misstamchiak's label once again. The stall even has a facebook page called Ning Mango so you can check it out if you like. I took a random table and there was a stranger who sat opposite me since there were not many spaces. He turned out to be a backpacker from Vancouver as well -what a small world! We ended up conversing while chewing on our medium size Mango Sticky Rice that costs us 70 baht (USD$2.17 / CAD$2.39 / SGD$2.76)each. The mango is very fresh and the sticky rice helps to spice up the food a little by balancing the sweetness of the mango.
PAYMENT METHODS: CASH ONLY!
OPENING HOURS: 6AM-MIDNIGHT
Nearest Station: Thong Lor BTS, Exit 4.

Ambiance: 7/10
Service: 8.5/10
Food (Taste & Appearance): 8/10
Value: 7/10
Total: 7.63/10★
To experience the food culture of Bangkok, we should try the street food instead of dining at a restaurant all the time.