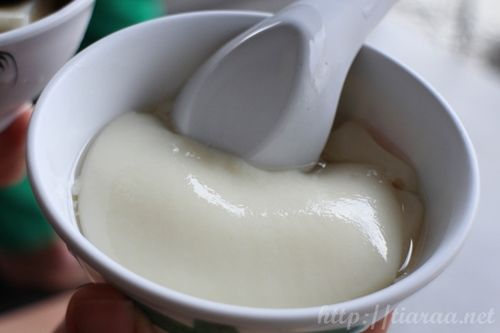 When Crystal and I arrived at Ipoh last Thursday, we were starving and decided to have lunch at Onn Kee before going for desserts at Kacang Soya Funny Mountain since it is around the area.
Kacang Soya Funny Mountain
49, Jalan Theatre, Ipoh,
Taman Jubilee, 30300 Ipoh, Perak, Malaysia
+60 12-516 1607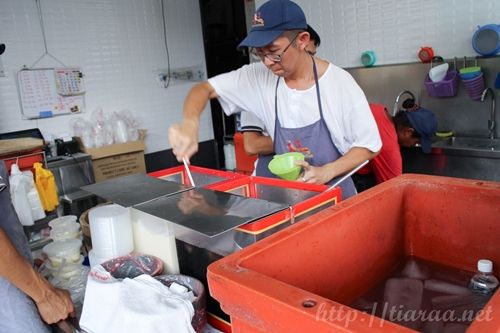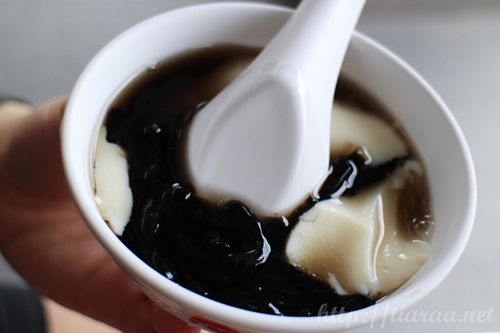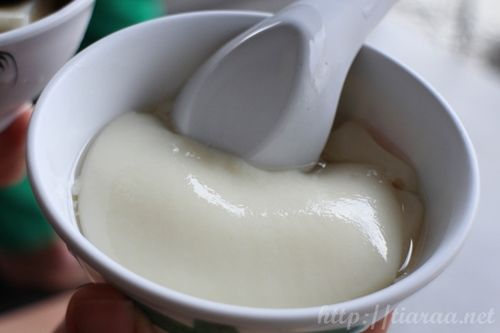 Funny Mountain is a very small stall serving soya beancurd, soya milk and grass jelly.  There is only a bench for the customer to sit and enjoy the dessert. The person in charge of taking orders will speak to you in Cantonese by default. However, if you are unable to speak in Cantonese and can only converse in Mandarin, they are also able to speak Mandarin. So we placed an order for a bowl of hot beancurd and a bowl of beancurd mixed with grass jelly. I found the soya beancurd with silky and smooth! Unlike the usual soya beancurd served outside, you are able to taste the soya flavour instead of syrup. As for the soya beancurd mixed with grass jelly, it is very refreshing. Each bowl costs RM 1.00, which is very worth it.
Opens daily from 10am to finish
Payment Methods: Cash Only!
Ambiance: 6.5/10
Service: 7/10
Food (taste & appearance): 8.5/10
Value: 9/10
Total: 7.75/10★
One bowl of soya beancurd from Funny Mountain is not enough. If not for the will to try the other pastries around the area, I would be having two bowls of soya beancurd on a daily basis.
Highlights
Network
swiss@tiaraa.net
Swiss Tiara Sumarli
Create Your Badge
Food & Travels
Meta