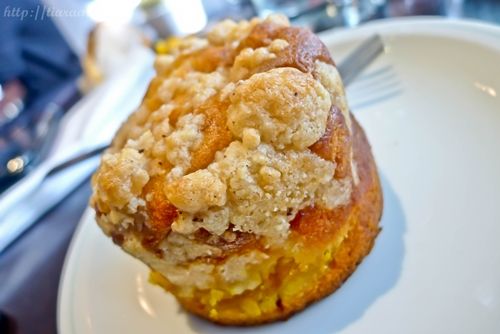 I have been wanting to update again but I have been so busy at Jakarta. I am trying to update as much as possible but thanks for the patience and patronage. Anyway, Nungky and I decided to have desserts at Bel Cafe for her birthday after our brunch sometime late August last year.
Bel Cafe
801 W Georgia Street
Vancouver, BC V6C 3G1
604 673 7000

View Larger Map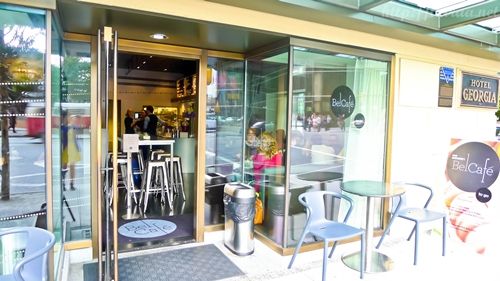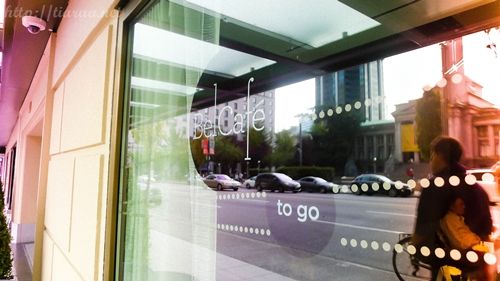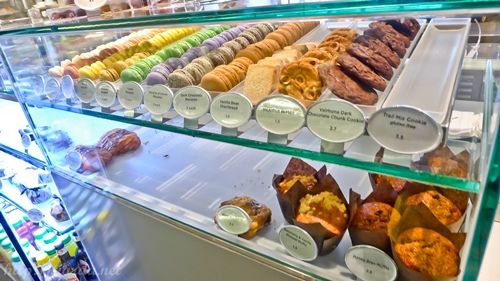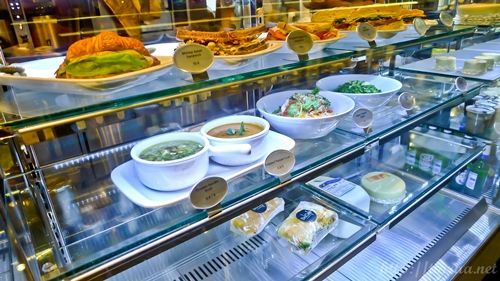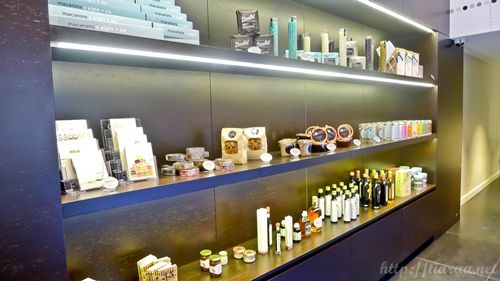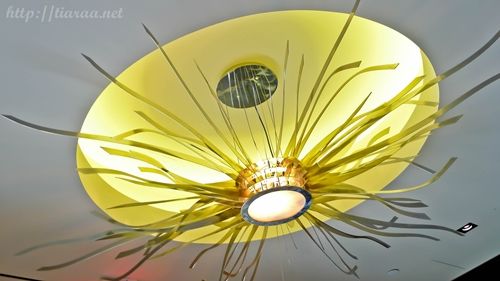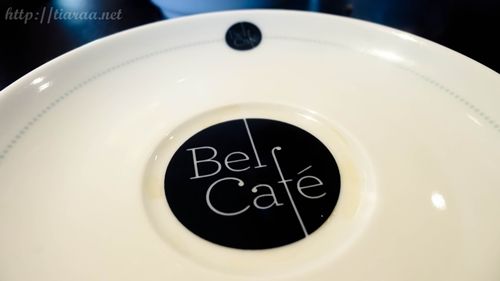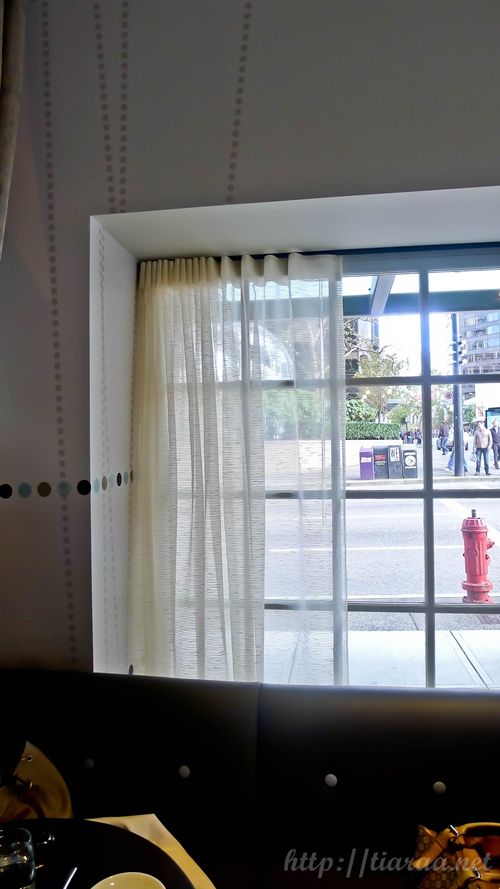 Bel Cafe has been very highly raved by many food buddies I know and the reason is simply because it is the sister joint of the popular Hanksworth Restaurant. The cafe is located at Rosewood Hotel Georgia, which is very close to granville station. As you can see from the pictures above, the cafe has a great view to people watch since there are gazillion of passer-bys there everyday. The cafe is also cozy and makes you feel at home. The servers are very helpful in suggesting good desserts and I really had a good experience there twice.
FIRST VISIT WITH NUNGKY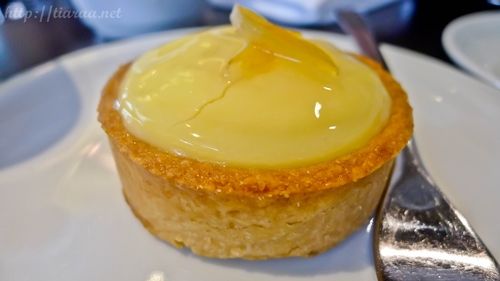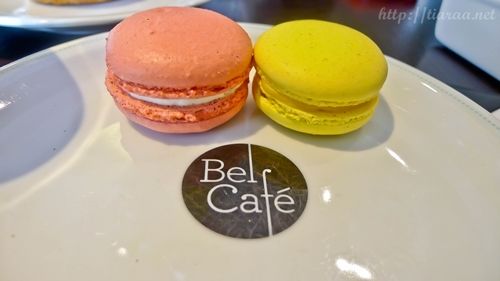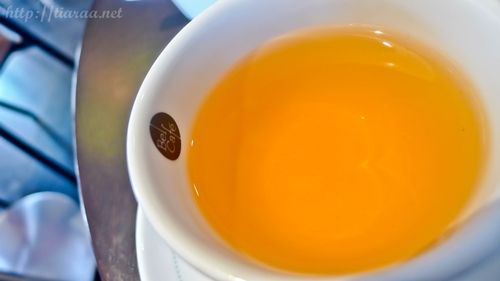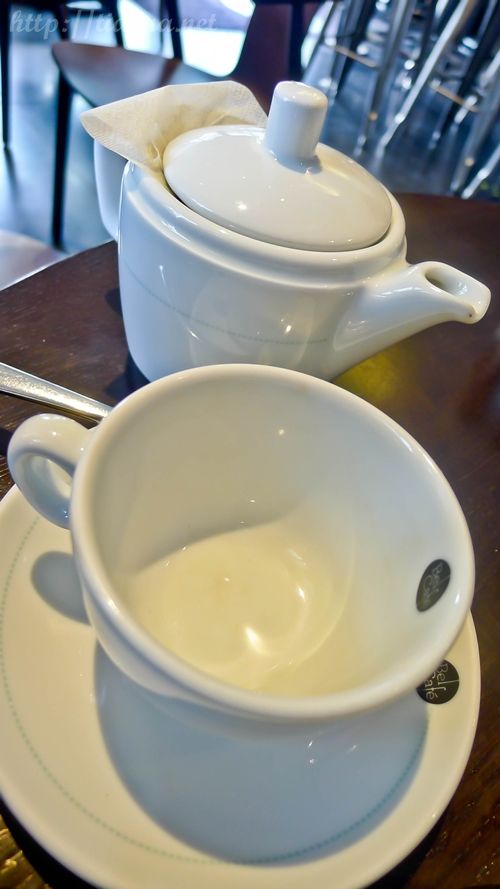 We shared a variety of desserts, which are Crispy Choux (1st picture), Double Lemon Tart (2nd picture), Raspberry and Vanilla Macaron and Passion Fruit Macaron (3rd picture). I had the Bliss Tea (4th & 5th pictures) while Nungky got the Bella Tea. The Crispy Choux, which is made of milk chocolate orange ganache is one of my favourite dessert of the day since the taste is very light and subtle. The Crispy Choux is very crispy on the outside but soft and creamy on the inside. The Double Lemon Tart is a little tarty but it is still better than a lot of cafes (For instance, Thierry) that has the same standard. The macarons are quite crunchy, which is to my liking. The macarons  are also not as sweet as other macarons I have tried before. A huge thumbs up for Bel Cafe! Bel Cafe's handmade tea, Bliss Tea is a fruity tea that is soothing to the throat because it is made from green rooiboos, papaya, mango and peach!
SECOND VISIT WITH SARA AND JANET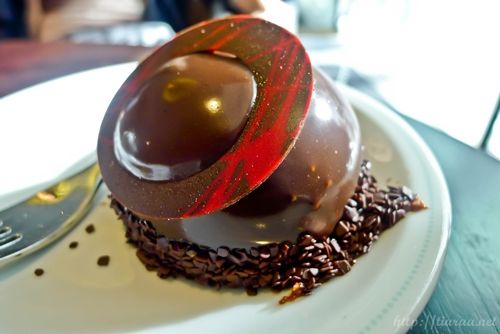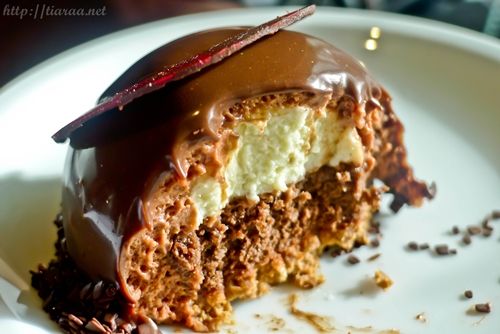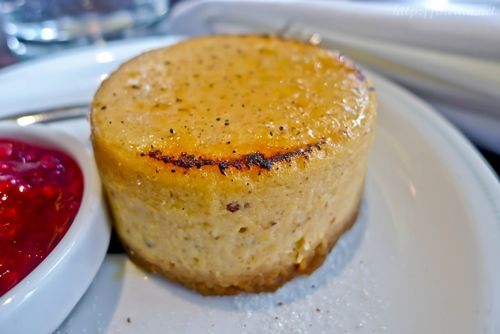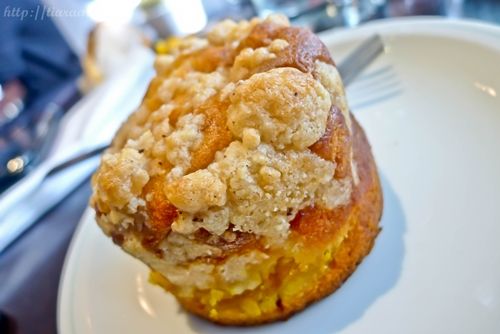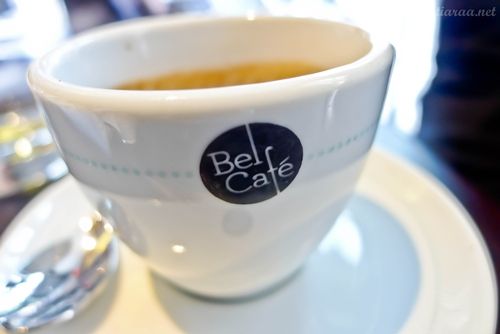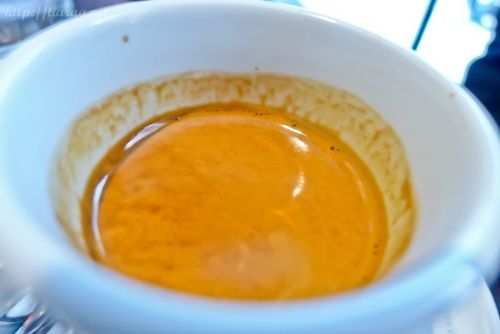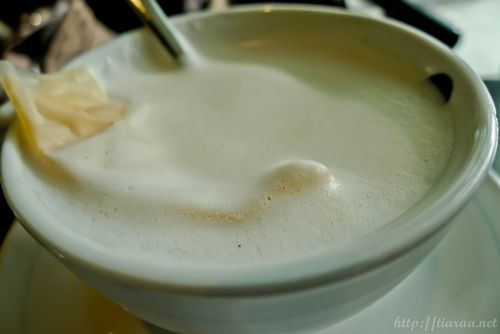 Sara, Janet and I decided to have desserts after church one Sunday afternoon late last October. Since it was day time, we decided to have tea at Bel Cafe .  Either Janet or Sara ordered the Dark Chocolate Cake (1st & 2nd pictures), which consists of Raspberry and Vanilla ingredients. The Dark Chocolate Cake tastes like cakes at France – not too sweet for anyone's liking but the problem is, it is still filled with rich dark chocolate. This made us unable to finish the cake. I do not know what came upon us but we also got the Spiced Cheesecake (3rd &4th pictures), which is a rather unique choice. The cheesecake is not very cheesy and the spice was very mild so it was rather light and tasty. You can add on some natural jam for more taste. We shared the Orange and Licorice Macaron and Pistachio Macaron as well (5th picture). I usually prefer pistachio over other flavoured macarons but this time, the Orange and Licorice Macron beats the pistachio macaron hands down! The Orange and Licorice Macaron has a naturally sweet taste from the roots of the licorice (which the sweet flavour is extracted). Both are edible and make great macarons though. Lastly, the highlight of the night was the Apricot Pound (6th & 7th pictures), which is a very mild and dry cake that resembles many French cakes. I am so glad that Janet was with us that day because she did an exchange at France before and she said that the cakes at Bel Cafe taste just like the ones she had in France.
Janet needed to be awake as she was slowly dozing off so she decided to get 1 tiny cup of Espresso (8th & 9th pictures). As for Sara, she tried the Bel London Fog (10 picture) and considered it very mediocre.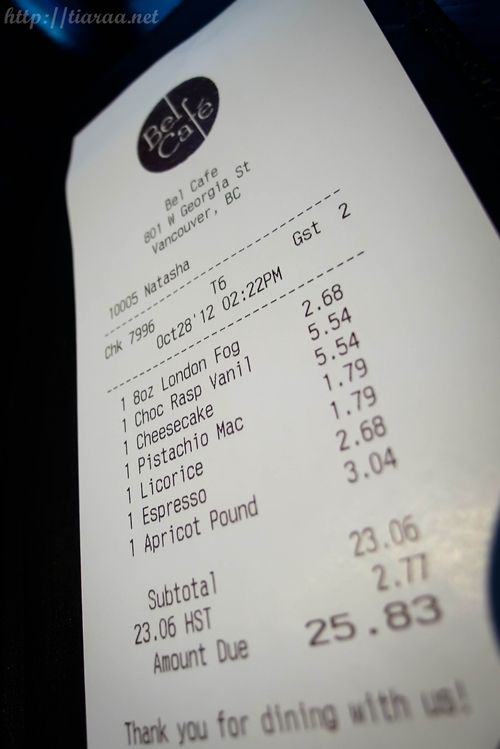 Here is the bill for my second visit for the three of us! We found the macarons not too expensive, so unlike other cafes. We shared practically everything as well so the food is definitely affordable. Even though the servers did not expect tips, we tip him anyway!
CASH/DEBIT/CREDIT
OPENING HOURS:
Mon-Fri 6:30 – 17:30
Sat-Sun 7:00 – 17:30
Nearest Station: Vancouver City Center or Granville Station

Ambiance: 10/10
Service: 8/10
Food (taste & appearance): 8.5/10
Value: 7/10
Total: 8.38/10★
Try out this comfortable yet elegant cafe conveniently located at downtown today!

swisscheese*