Vietnam is well known for a variety of coffee such as the drip filtered coffee, yoghurt coffee, egg coffee and coffee smoothie. Since the city of eternal spring has a cooling weather, it is a no brainer why there are many cafes in this place. As Cafe Tùng is one of the most famous cafes in Dalat City, Ha brought me there after our breakfast at Út Vân.
Cafe Tùng
6 Khu Hòa Bình, Tp.
Đà Lạt, Lâm Đồng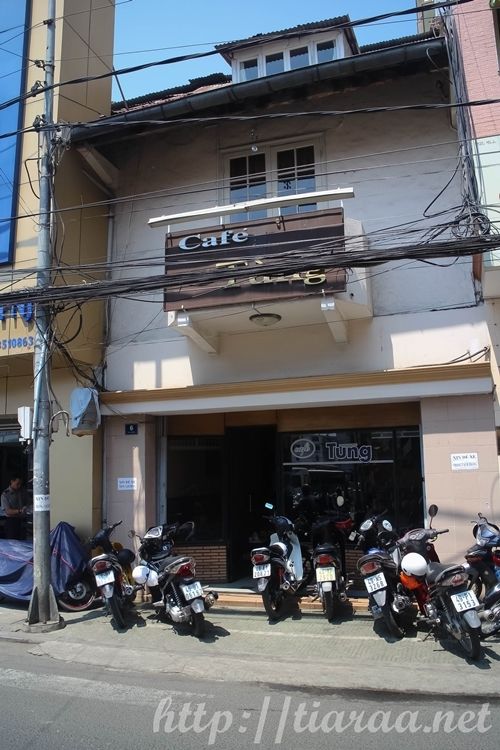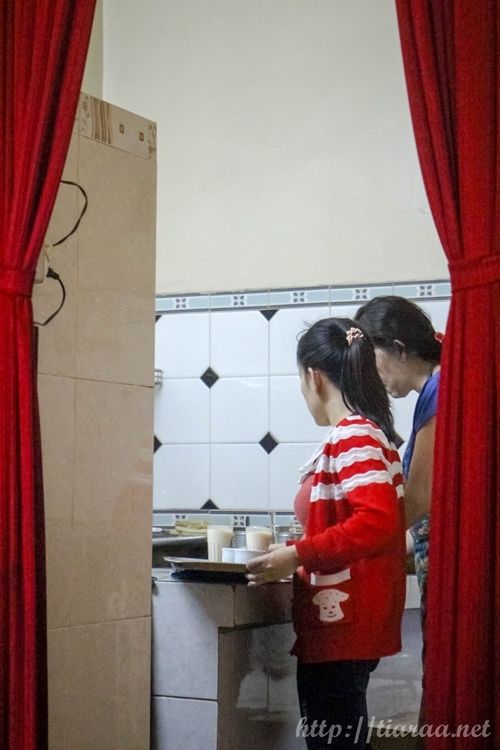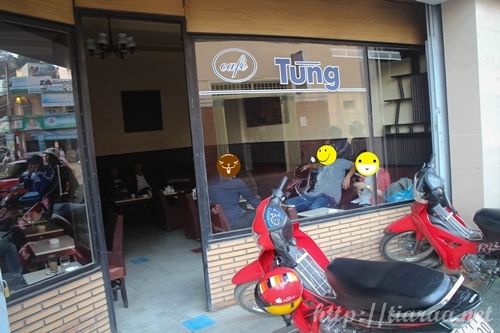 Cafe Tùng goes way back to the 50s when Tran Dinh Tung started this business as a kiosk inside Hoa Binh Market. During that time, the musically inclined owner only hired male attendants. This cafe is not only a meeting place for celebrities and artists but also a gathering place for people of either the older or younger generation. From the moment I entered Cafe Tùng, I felt that I was brought back to the past. Symphony, classical music and pre-war music are played in this cafe. These are songs that my father would blast on his speaker at home. The cafe has a rustic yet comfortable outlook due to its local paintings being hung on the walls, brown leather armchairs and dimly lit settings. This brings about a cozy and bohemian ambience for the customers. The servers are very busy as many customers order yoghurt and coffee the minute they arrive. Despite the hectic serving of beverages and desserts to the customer, one of the server still entertained us by assisting to capture a photo of us both times we were there.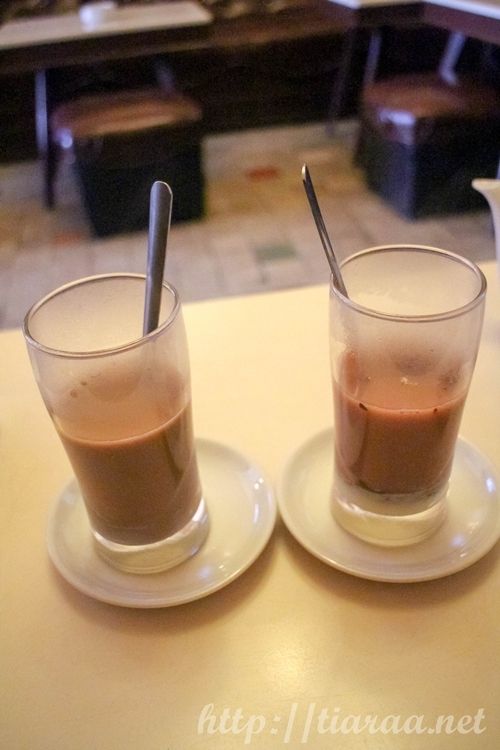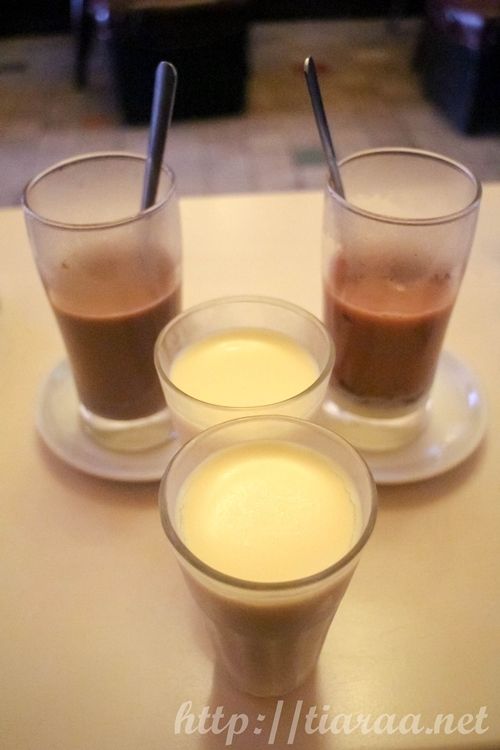 The yoghurt served at Cafe Tùng is one of the best yoghurts I have ever tried! On the first morning at Dalat City with Ha, I ordered a glass of coffee with condensed milk and a glass of yoghurt. During my second day, I could not believe that I ordered two yoghurts in addition to a glass of condensed milk coffee. The yogurt is fresh and not overly sweet like those commercial ones sold in the market. As for their specialized coffee, I am not a coffee addict, neither do I drink coffee often but I love it when cafes do my coffee right! The coffee served at Cafe Tùng is not too bitter yet has the right tinge of sweetness added to it. The aroma of the coffee is also maintained! Seems like the cafe serves a complimentary pot of tea to wash the palate with any flavour from the yoghurt and fragrant of the coffee.
OPENS DAILY FROM 7:30AM – 10:00PM
PAYMENT METHODS: CASH ONLY!
FREE WIFI
Ambiance: 7/10
Service: 8/10
Food (taste & appearance): 8.5/10
Value: Nil (Ha treated me to this)
Total: 7.83/10★
Cafe Tùng definitely lives up to its name as a classic cafe for people of all generations to bond over coffee and yoghurt!