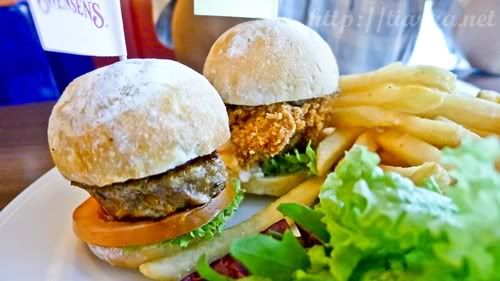 Swensens used to be a place that my family frequent before I went to Canada to study. After so many years studying abroad, I did not make it an effort to dine at Swensens because Singapore has opened way too many new restaurants and Swensens seem over-commercialized. I finally went to Swensens twice with my father this year! He prefer to go to Swensens than any other restaurants at Tampines as there is zero MSG in the food served at Swensens.
Swensens
4 Tampines Central 5,
#03-30 Tampines Mall,
Singapore
+65 6781 5489

View Larger Map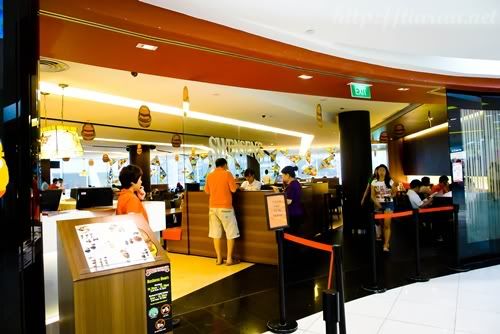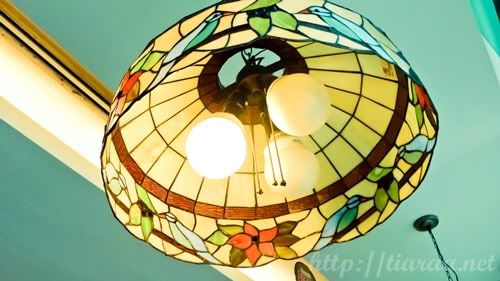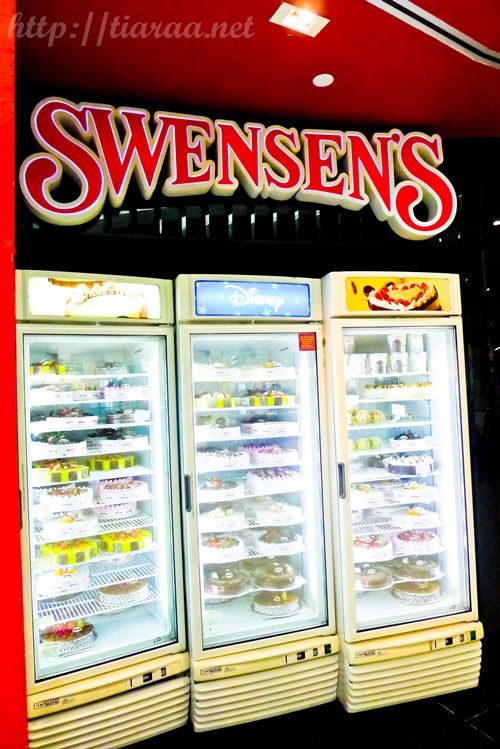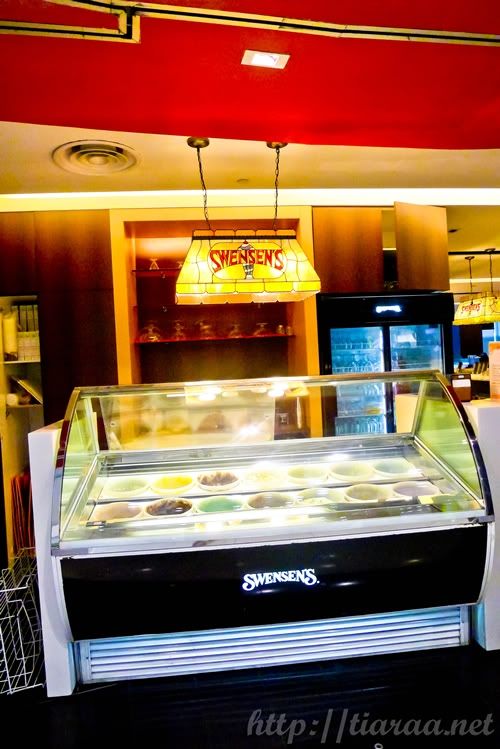 Swensens is definitely a comfortable restaurant for both my father & I since it is both my father and my favourite place prior to studying in Canada. The servers working there are quite proactive with telling us the deal of the day and such. One plus point for Swensens is that the food they served are claimed to be HALAL so even Muslims are able to consume the meal.
FIRST VISIT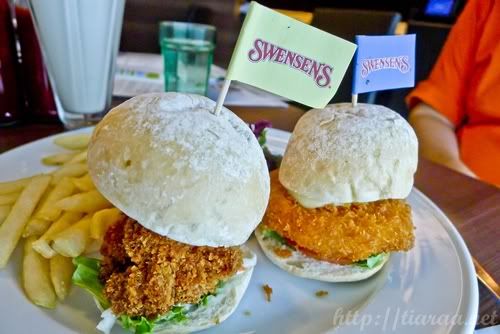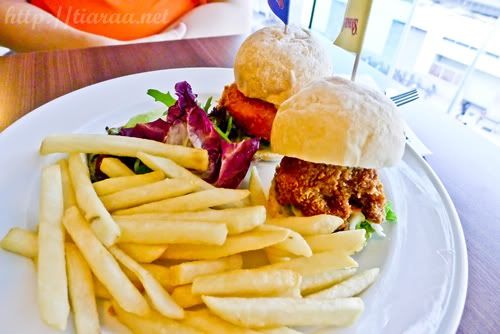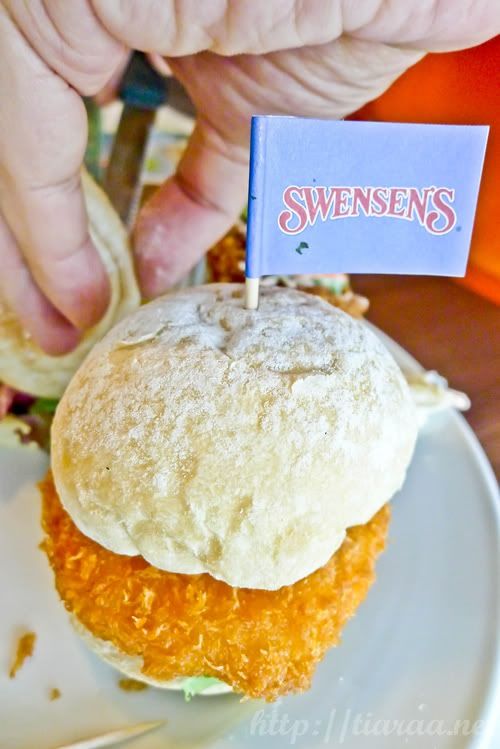 Since it was the Gourmet Burger Bonanza festival, my father and I decided to try the mini burger set. My father had the Spicy Chicken Burger while I chose the Prawn Peach Salsa Burger. The Spicy Chicken Burger comprised of breaded chicken topped with spicy honey sauce. My father loves the meal a lot and wanted to order another set but I stopped him as my father will consume a lot if he is obsessed with certain food. I also enjoyed the Prawn Peach Salsa Burger, which consists of breaded prawn patty topped with apricot sauce and peach salsa. Both my father and I think that the bread is really good – Not much preservatives in it.
Ratings: 3/5★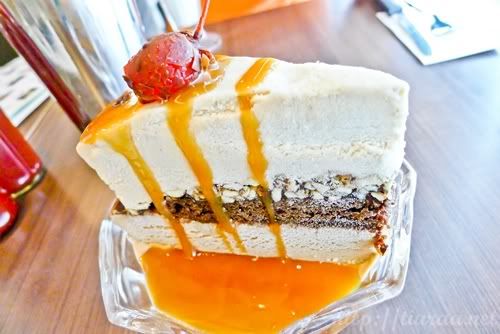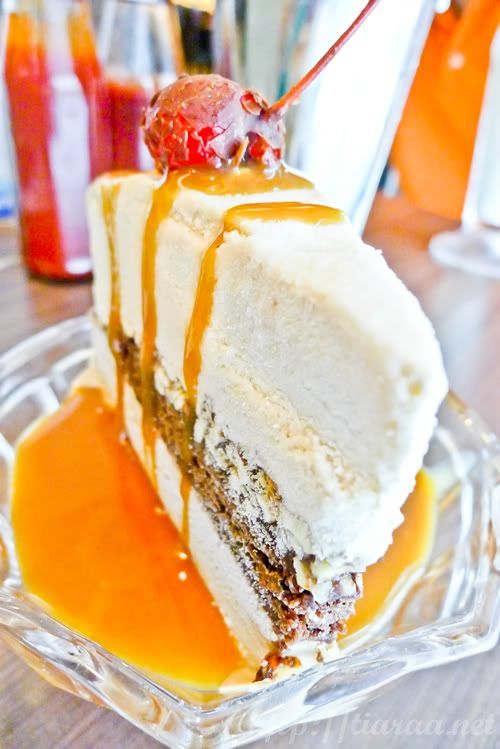 I had some sweet tooth cravings after our meal so I decided to order the Hazelnut Cappuccino Mudpie (SGD$8.90). The mudpie is overly sweet due to the toppings of the diced almonds and sprinkles of caramel sauce on the mudpie and at the base of it. The mudpie is a fusion of hazelnut and cappuccino ice-cream with layers of chocolate brownie in between in. I also found that the mudpie is not really a true blue ice-cream mudpie because the dish tasted more like a frozen cake, rather than a mudpie – Very disappointed!
Ratings: 2/5★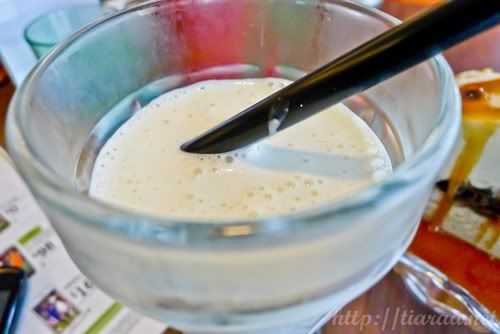 As my father loves smoothies a lot, he decided to order a glass of Vanilla milkshake but 1 glass of smoothie is always served in twos as the portion is really big! I really dislike the smoothies served at Swensens as it is really way too sweet for my liking! It is not as good as the smoothie served at Sophie's Cosmic Cafe. The quality of the smoothies served at Western restaurants in Singapore and Vancouver is INCOMPARABLE!
Ratings: 1/5★
SECOND VISIT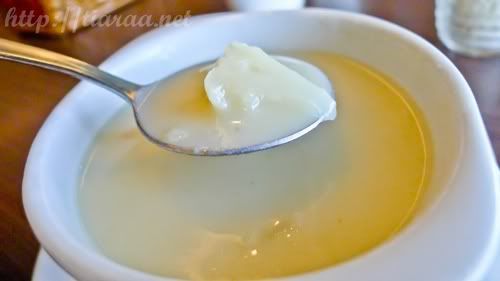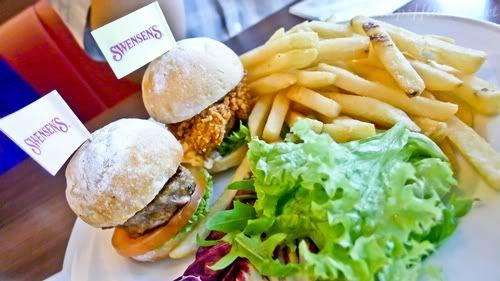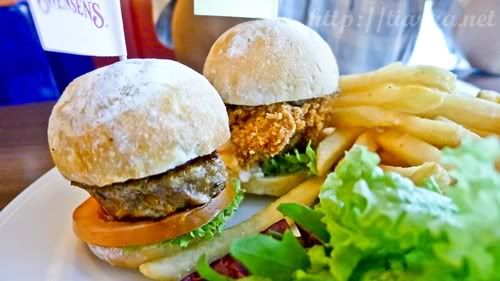 On our second visit there, the Gourmet Burger Bonanza festival was still going on so my father wanted to order another set of mini burger set but this time, the set was all for himself! He decided to get the Clam Chowder Soup and Vanilla Milkshake along with his set. My father picked Lamb and Chicken Mini Burgers for his choice of burgers.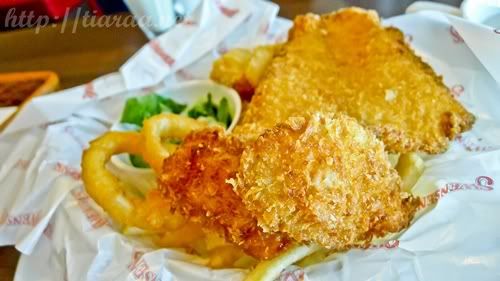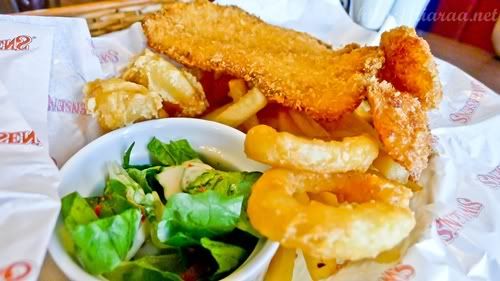 I wanted to have a small meal so I ordered the appetizer, "Swensen's Seafood Combo". Never did I expected it to be a huge portion! The meal, which costs SGD$16.50, contains a variety of processed food – Butterfly shrimps, breaded fish, calamari rings, scallops with fries and salad! The breaded fish tastes the most artificial and is not fresh at all!
Ratings: 2.5/5★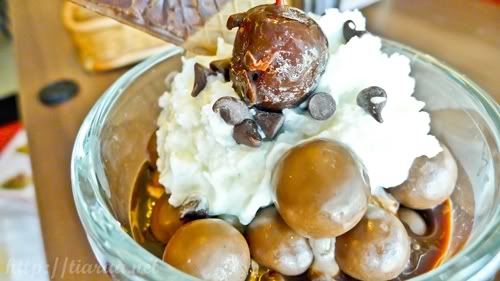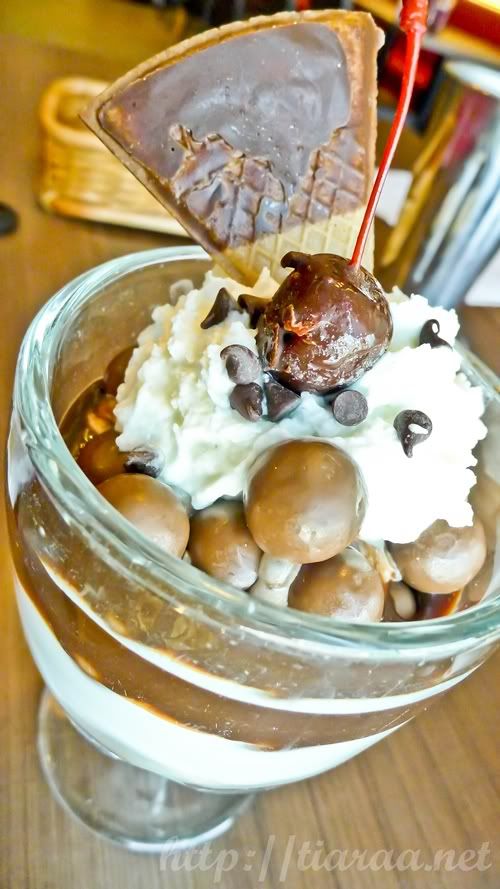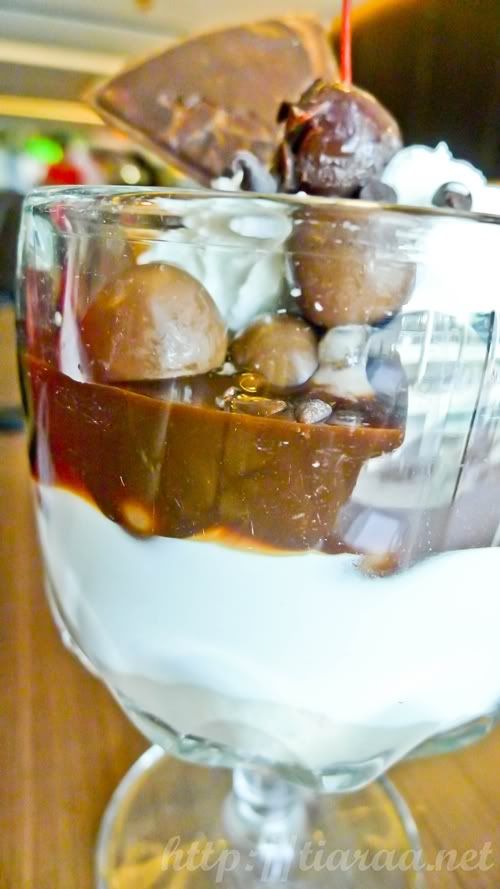 I remember I used to enjoy indulging in Frosted Chocolate Malt (SGD$9.20) before I went to Canada and I loved it a lot! However, when I tried it this time, I did not even finish the dessert as it is very sweet with the frosted chocolate malt ice cream along with the hot fudge chocolate balls and marshmallow toppings. I am not sure if my expectation grew or the standard dropped drastically throughout the years but the outcome for me is really bad.
Ratings: 2/5★
CREDIT/NETS/CASH!
NEAREST MRT STATION: Tampines
OPENS DAILY:
Weekdays: 10.30am – 10.30pm
Weekends & PH: 8am – 10.30pm

Ambiance: 7.5/10
Service: 7.5/10
Food (taste & appearance): 4.2/10
Value: 4/10
Total: 5.8/10★
In conclusion, I will not head to Swensens unless necessary (For example, if my father wants to dine there due to old times' sake.)
swisscheese*