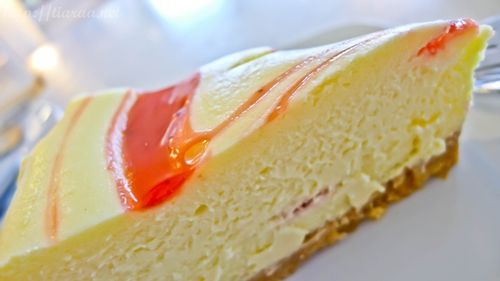 Again, I went on an impromptu trip to Johor Bahru and with the help of Mary, I was recommended to go to Cheelicious for delicious cakes and cute interior designs. Charles and I took a cab from KSL to Cheelicious (which cost RM 10) when it was raining. Initially, we wanted to go to the shaved ice place but there was a long line up despite the pouring rain so we walked a few blocks to Cheelicious, where it was comfortable and warm.
Cheelicious
No. 55, Jln Kuning 2,
Taman Pelangi,
80400 Johor Bahru, Johor,
073326677

View Larger Map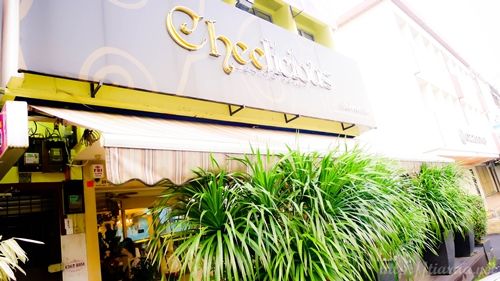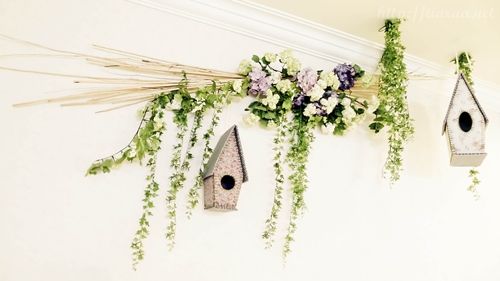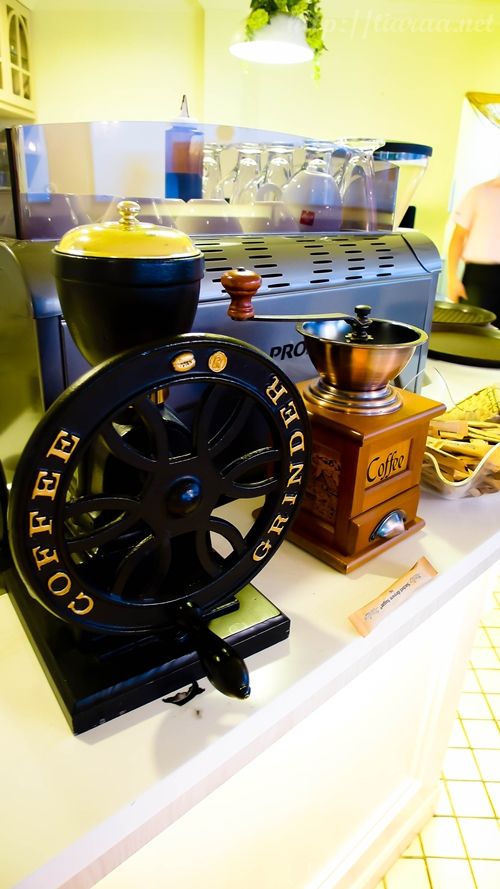 Cheelicious had both an indoor air-conditional dining and an outdoor dining with shelters. We wanted to dine outdoor initially but since people were smoking and it was raining, we decided to head in after. However, the air-conditional at Cheelicious is really too cold that we kept switching tables. I had to borrow Charles' jacket to keep warm as well. The servers were nice but they were so busy so it was hard to grab their attention if we needed more hot water for our tea or wanted to order more. Cheelicious also has wifi so Charles and I immediately went online after we got the password. However, the internet could not work soon after. As you can see from the pictures, Cheelicious looks like a magical garden for tea and cakes.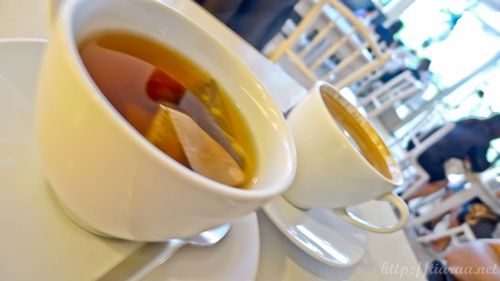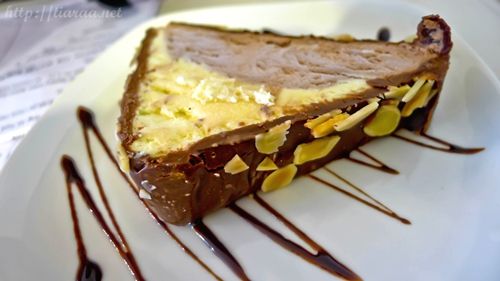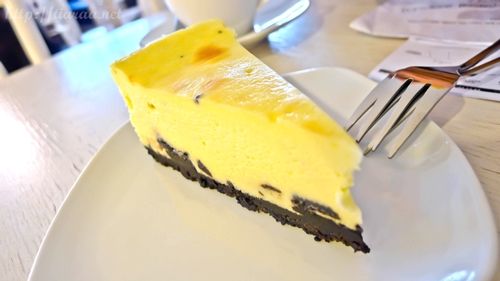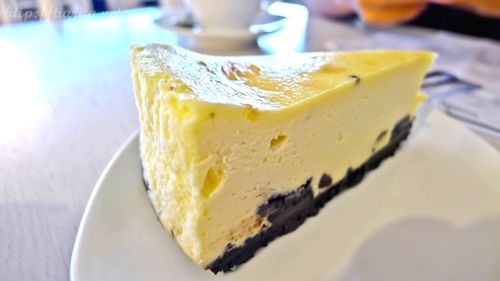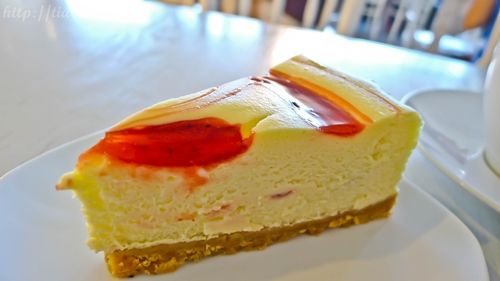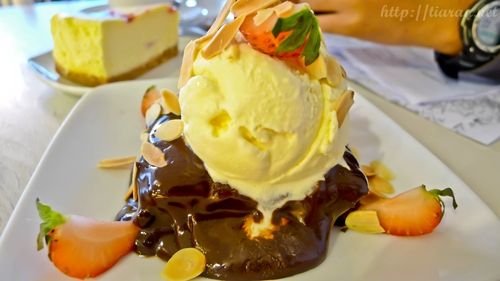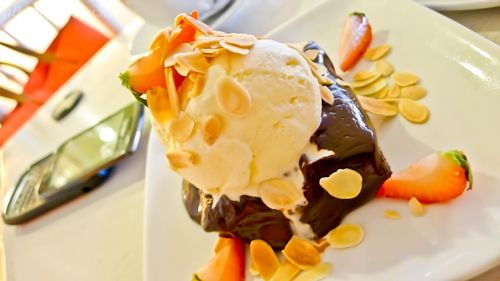 I cannot believe that Charles and I ordered and ate a lot of desserts. First picture – I had Earl Grey Tea (RM 5.90) to neutralize the sweetness intake, while Charles ordered Kopi C (RM 3.90). We found that the drinks are not true to it's supposed taste. However, the cakes and other desserts are delicious though.
Ratings of Earl Grey Tea: 2.5/5★
Charles and I shared the Triple Chocolate Terrine (2nd & 3rd pictures), Oreolicious Oreo (4th & 5th pictures), Strawlicious (6th picture) and Brownie with Ice Cream (7th & 8th pictures), which cost RM9.90, RM8.30, RM 8.30, RM 10.90 respectively. The Triple Chocolate Terrine had vanilla and chocolate ice-cream coated with chocolate coating and nuts and topped with chocolate syrup. The taste was very light and good enough portion so that you won't get sick of it. Oreolicious Oreo and Strawlicious are basically oreo cheesecake and strawberry cheesecake. Usually, I dislike cheesecakes that are too rich and cheesy but the cheesecakes served at Cheelicious are above average and I enjoyed their oreo and biscuit base too. The last item is self-descriptive but it has strawberry and nuts toppings that makes it delicious. The problem with the last item is that the brownie is too rich with chocolate so I could not take it after a few bites. I had to gulp down lots of tea to wash off the rich chocolate taste. I did not touch the strawberries and other berries served in Asia because it is not sweet at all so I left it to Charles since he loves it!
Ratings of Triple Chocolate Terrine: 5/5★
Ratings of Oreolicious Oreo: 3.5/5★
Ratings of Strawlicious: 3/5★
Ratings of Brownie with Ice Cream: 2.5/5★
The total bill came up to RM 51.50, which is equivalent to SGD$20.64. It is pretty cheap as you will pay double the amount of these 4 desserts and 2 cups of hot beverages if you are in Singapore.
CASH ONLY
OPENS DAILY FROM 10AM – 10PM

Ambiance: 10/10
Service: 6/10
Food (taste & appearance): 6.6/10
Value: 9/10
Total: 7.9/10★
It was a lovely dining experience as we sat there pretty long to hide ourselves from the pouring rain outside!
swisscheese*