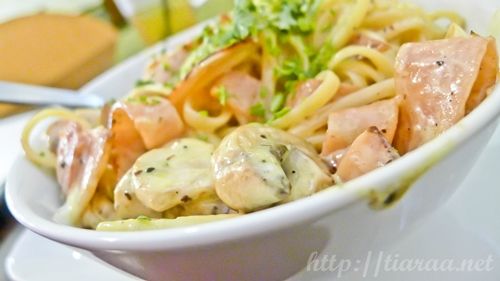 Abbie and I decided to meet up for one last time before I start on doing overtime for my month-end closing at Microsoft. We were spoilt for choices on where to dine at as we had so many restaurants in mind. Just to name a few – Prive, Hatched, etc. It was a last minute decision to dine at Garden Slug because it was close to both our homes.
The Garden Slug
55 Lorong L Telok Kurau,
#01-59/61 Bright Centre,
Singapore
+65 6346 0504

View Larger Map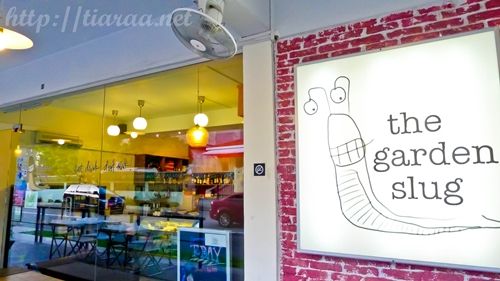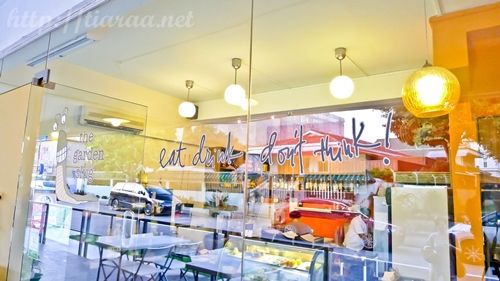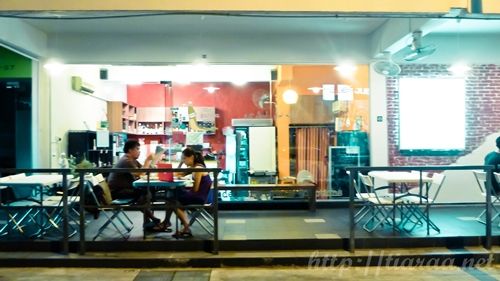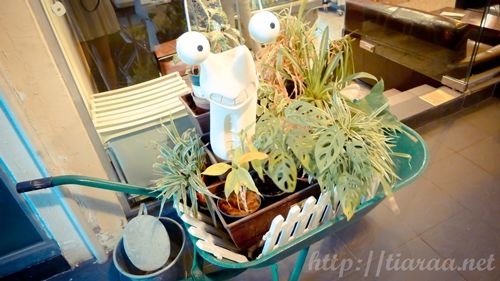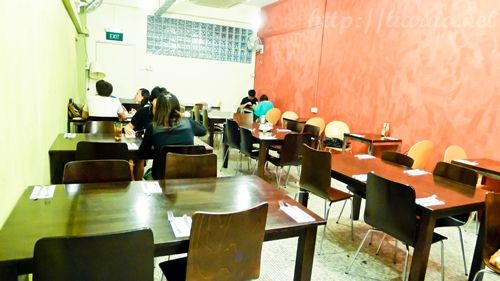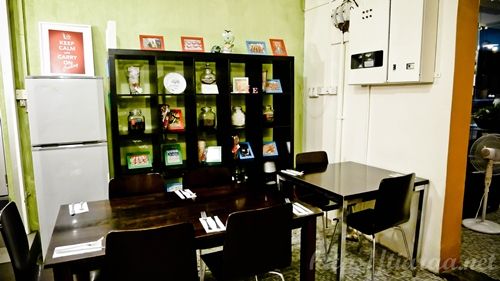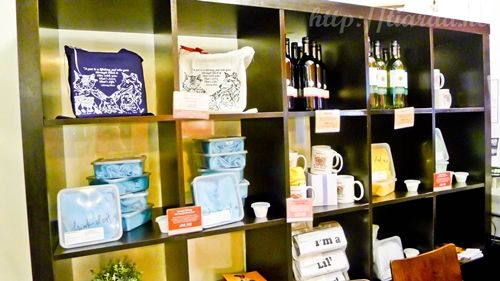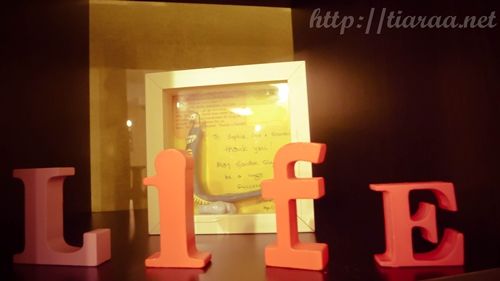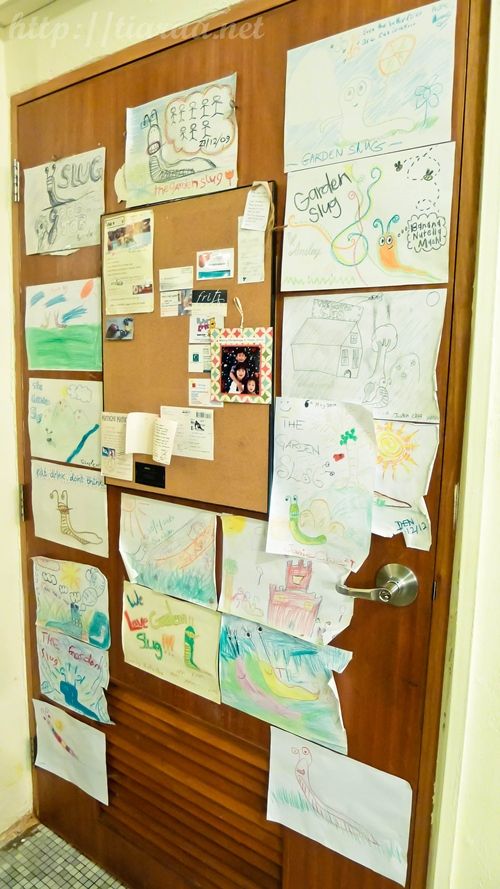 We decided to dine outdoors as it is much brighter than the cafe itself. The tables and chairs are not the most comfortable but it is decent enough for eating. Other than dining services, The Garden Slug also sells adorable items that represent them. The young, male server was a little "blur" but he was nice enough to take pictures for us. Also, he remembers that I was unable to finish my entree for the first visit so he suggested to me to get half portion when I came to Garden Slug the second time. He asked Abby and I if we were poly students but sorry dude, we are way past that age range!
FIRST VISIT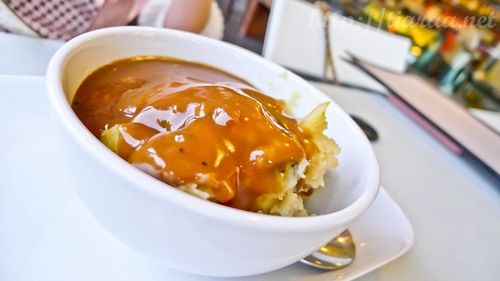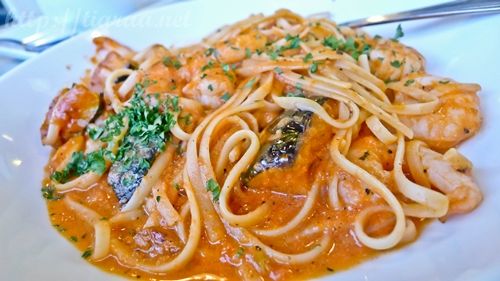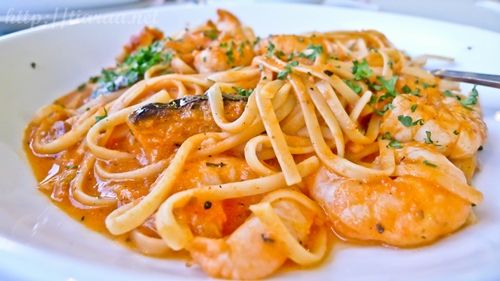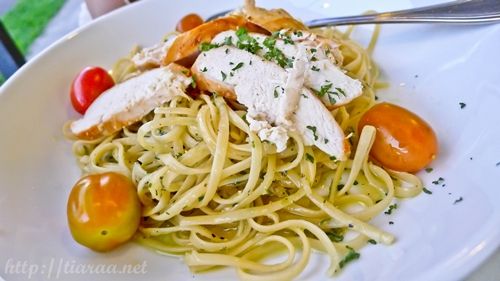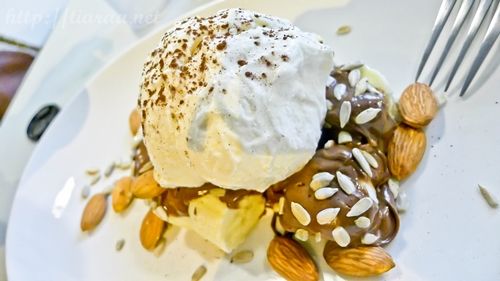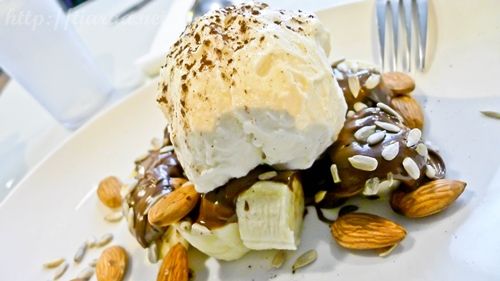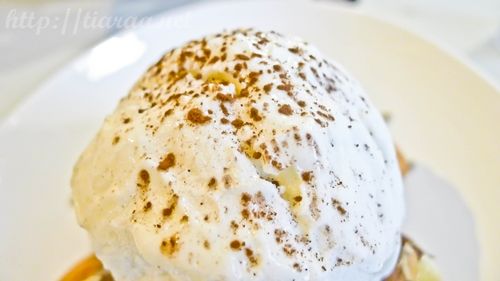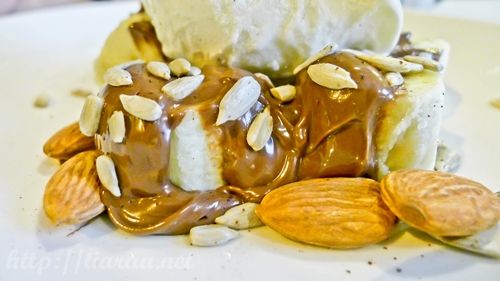 1st & 2nd pictures – Abby & I shared a cup of Real Mash for SGD$4.90. Real Mash is made of Holland potatoes and pure butter and topped with beef brown sauce. Abby & my jaws dropped after we took our first bite on the Real Mash – it was incredibly good – Creamy & delectable!
 Ratings: 4/5★
3rd & 4th pictures – Since I love seafood, pumpkin and pasta so much, I decided to try their signature Juicy Shrimp & Roast Pumpkin Pasta, which is worth SGD$14.90! The portion served at the Garden Slug is HUGE that I could not finish the dish and left about half of it behind. The meal consists of linguini, baked pumpkin and shrimps, spiced with oven-roasted garlic cloves and topped from a rich pink sauce made with love. Got to admit that I finally found a restaurant in Singapore that serves above average pasta and that is none other than The Garden Slug – Say goodbye to "jelat" pastas in a typical Western restaurant in Singapore. The meal took my breath away although I could not finish it.
 Ratings: 3.5/5★
5th picture – Abby had Mindy's Chicken Pasta instead, which is linguini and chicken tossed in lime-leaf accented garlic butter. Abby let me try bits and pieces of her meal but I found the chicken very dry – Not suited for my taste buds. Her dish costs the same as mine.
6th-10th pictures – We still had space for desserts so we got the Nutella Banana Mush for SGD$9.50. The dessert was quite simple even though it sounds complicated – It is basically banana topped with nutella, almonds and vanilla gelato. It was nothing special really! The only X-factor of the dessert was the gelato, which is of high quality – not the creamy ice-cream that easily melts. There are too many almonds, which are baked so it is really hard and thus, not easily consumable.
Ratings: 2.5/5★ ( only giving credits for the gelato)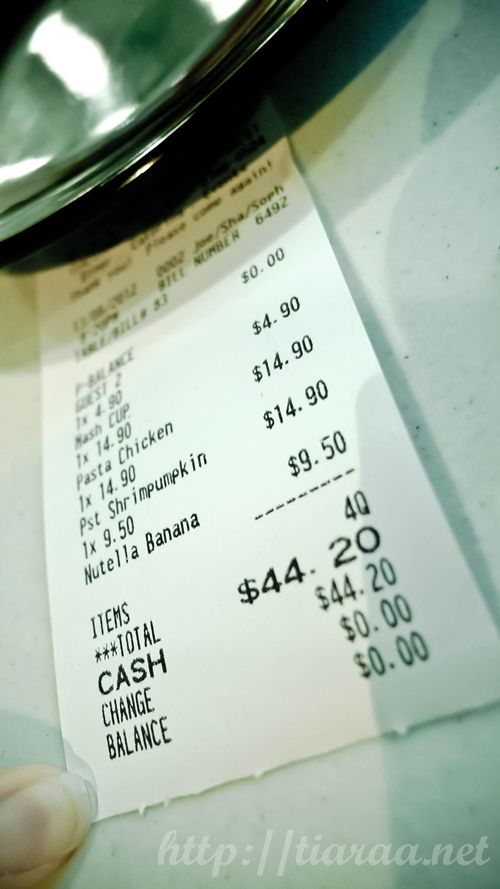 The bill costs a total of SGD$44.20, which is about SGD$22.10 per person – Quite affordable for 1 appetizer, 2 main courses & 1 dessert.
SECOND VISIT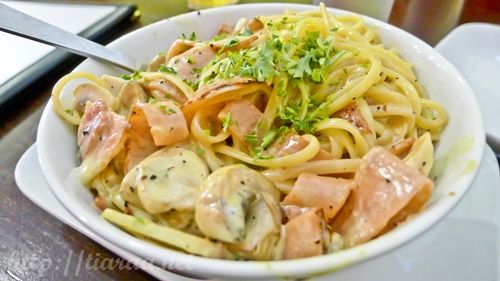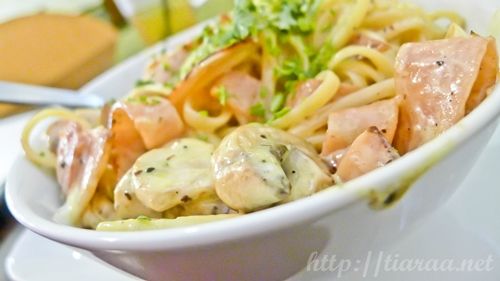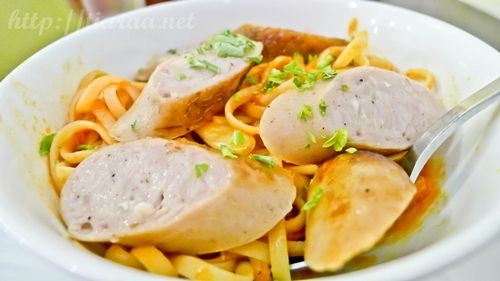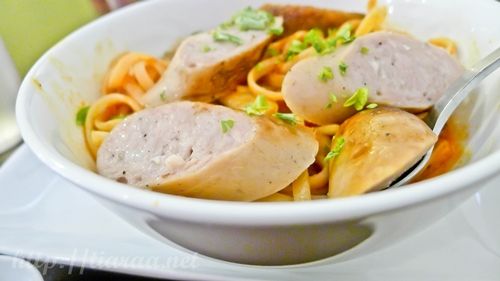 I came to Garden Slug the second time with my ex-colleague, Charles as we decided to have an impromptu lunch since I was hungry. I had half-portion of the Light Cream Carbonara (SGD$7.45 – 1st & 2nd pictures) while he got the Tomato Sauce Pasta (SGD$8.90 – 3rd & 4th pictures). The Light Cream Carbonara is basically like any other carbonara – pasta with chunky mushrooms, bacon and smoked ham. Although the food is not bad like other carbonara I prefer the Tomato Sauce Pasta so we switched our meals. The Tomato Sauce Pasta is topped with grilled pork sausages, which scrumptious. Usually, I do not go for tomato sauce but the tomato sauce of this pasta makes me speechless.
 Rating for Light Cream Carbonara: 3/5★
 Rating for Tomato Sauce Pasta: 3.5/5★
CASH/NETS/DEBIT
PET-FRIENDLY
NEAREST MRT STATION: EUNOS
OPENS Daily:
Mon–Tue: 6pm – 10pm
Wed–Thu: 10am – 10pm
Fri–Sun: 9am – 10pm

Ambiance: 7/10
Service: 7.5/10
Food (taste & appearance): 6.6/10
Value: 7/10
Total: 7.03/10★
Garden Slug is the place to go for pastas and mashed potatoes! Would love to head back to try other food items though!
swisscheese*