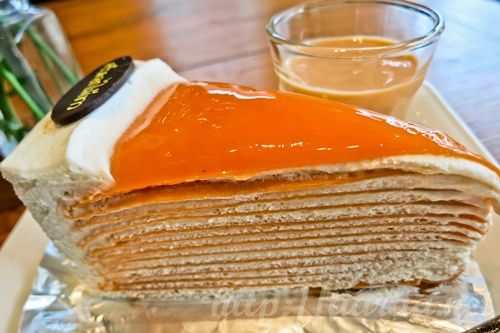 On my second day of my Bangkok trip last month, I went to Or Tor Kor Market in the morning and had some Thai food there. Never did I imagine that it will give me many runs to the washroom so I decided to halt my trip there and head back to Siam to use the cleaner washrooms at Siam Square. After which, I felt so tired from all the restroom trips so I decided to chill in a cafe at that mall.
ครัวดอกไม้ขาว​ / White Flower Factory
Siam Square One (4th Fl.), Pathum Wan,
Bangkok 10330, Thailand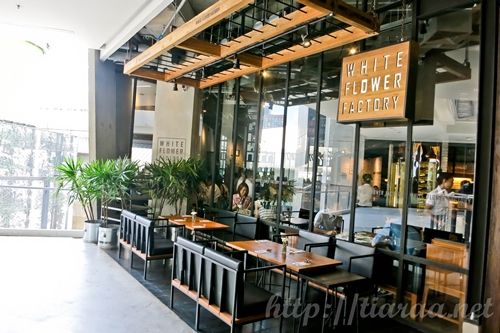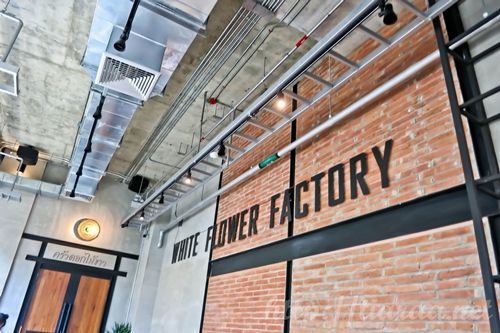 I could see this cafe from the BTS platform itself so it got me all curious and I decided to check it out! The cafe is nicely decorated and their logos are all over the cafe, including their miniature flower vase. This is not only a cafe but also a restaurant as I see many students consuming Thai food there as well. However, I felt so terrible after my multiple washroom trips so I got a slice of cake instead.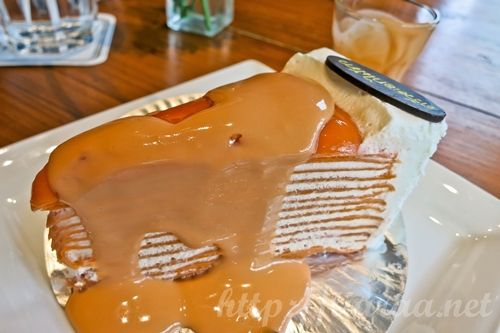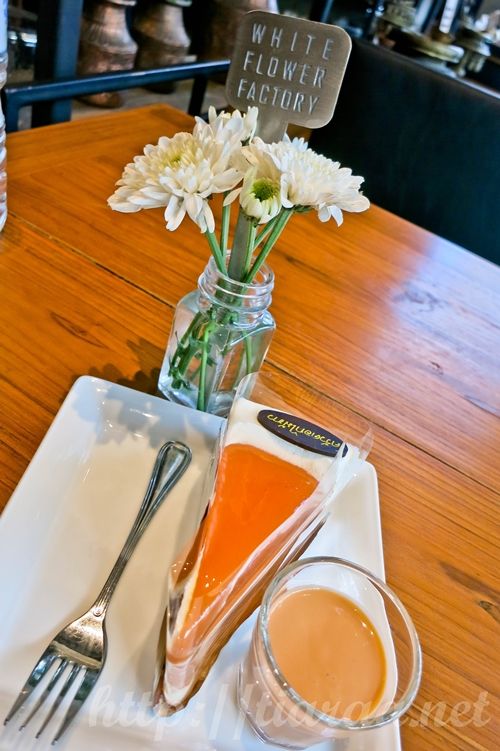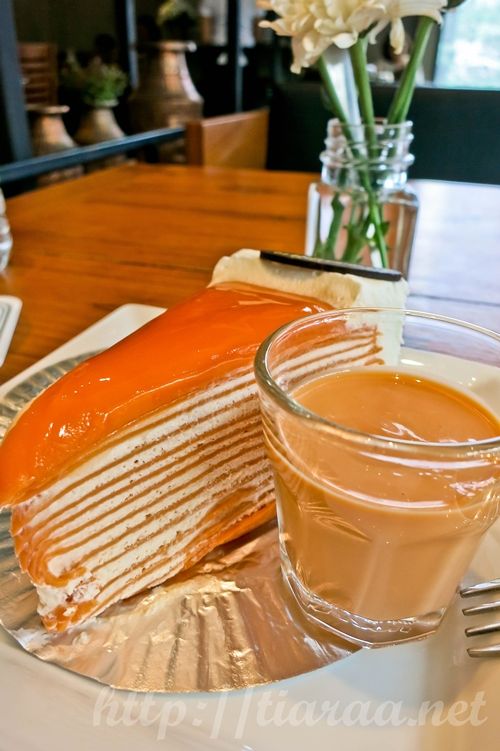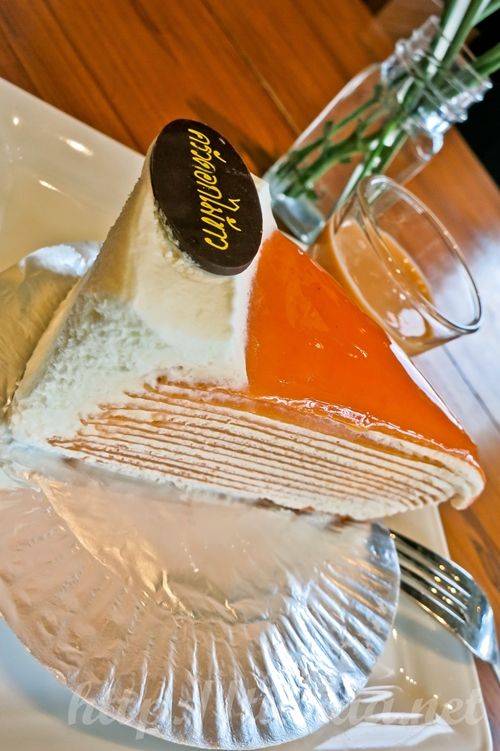 I had a hard time choosing the cake as there are plenty from the display at the counter! I ended up choosing ไทยทีเครปเค้ก / Thai Tea Crepe Cake as the server told me that their crepe cakes are very popular. Also, since I am in Bangkok, I should try their signature flavor, which is Thai Tea. The Thai Tea definitely brings out the flavor of the boring crepe cake. I think they could do better for their crepe cake. Do not blame me as I have tried Lady M's crepe cakes and this is nothing compared to that. Still, thumbs up for the effort though! The crepe cake costs 120 baht ( USD$3.72 / CAD$4.12 / SGD$4.07) and the bottle of น้ำเปล่า / water I ordered is 20 baht (USD$0.62 / CAD$0.69 /SGD$0.75).
PAYMENT METHODS: CASH/CREDIT
OPENING HOURS:
MON-SUN: 10AM-10PM
NEAREST STATION: SIAM, EXIT 3

Ambiance: 7.5/10
Service: 8/10
Food (Taste & Appearance): 6.5/10
Value: 6/10
Total: 7/10★
Although the cake was not very fantastic, I was served very well by the servers and they are very patient as well. I also felt that this cafe is a good place to sit and chill when there are very little customers. Totally enjoyed myself despite the food as the place gives you a comfortable feeling.