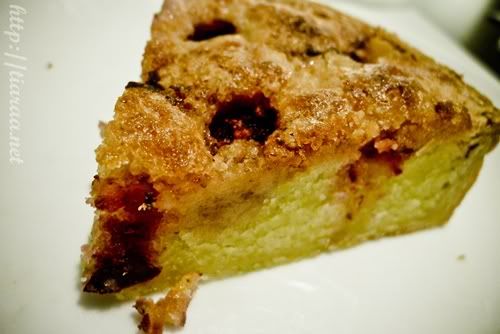 After our visit at TWG Tea Company, we decided to try the desserts at The Marmalade Pantry as we did not have enough at TWG.
The Marmalade Pantry
Unit 03-22 Ion
2 Orchard Turn
Singapore 238801
+6567342700

View Larger Map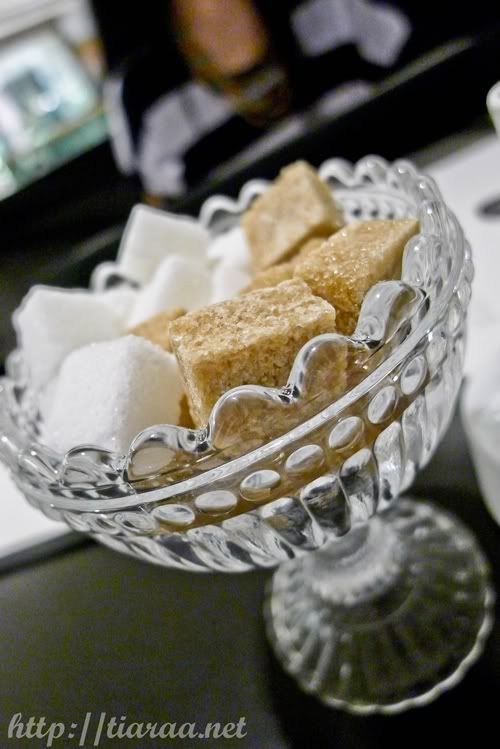 The Marmalade Pantry is an unenclosed area, as seen from the picture. It is much more spacious as compared to TWG and there are more seats available. The funky server serving us was very friendly and explained all their signature cakes and the items that we have enquiried about.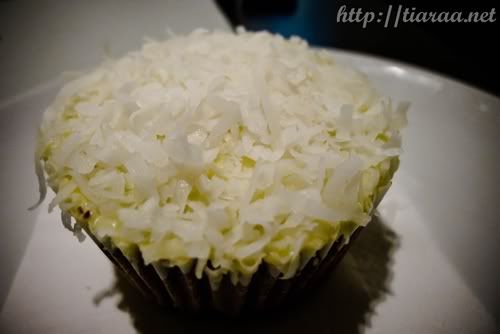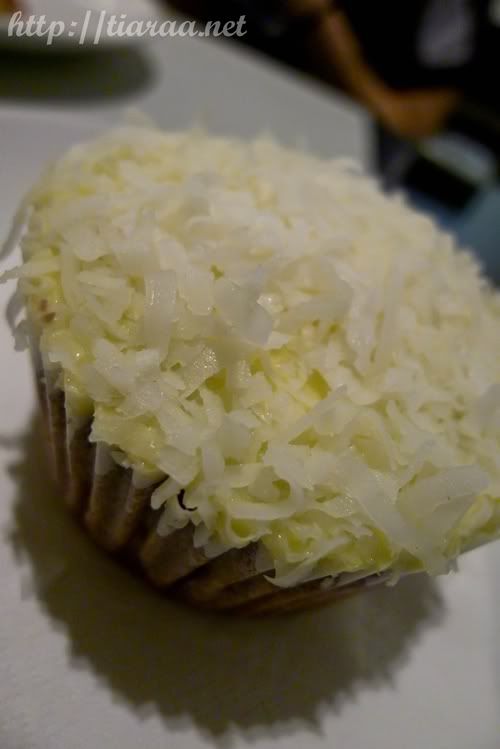 1st picture – Both Vicky and I found the Cherry Crumble Tart really delicious as it was served hot and fresh from the oven. It literally melts in your mouth. It took awhile  for the tart to be served to us. The Cherry Crumble Tart costs us SGD$6.80 for a huge portion. We could not finish it as we already had our fair share of high set at TWG and we have gobbled up the Red Velvet Cupcake already.
Rating: 3.5/5★
2nd-4th pictures – We also shared the Red Velvet Cupcake (SGD$4.20), which comprised of red velvet base and topped with coconut frosting. The cupcakes are very popular in The Marmalade Pantry. It is almost always sold out at around 4+pm. Thank Goodness, Vicky and I went early this time. We did not miss the oh-so-famous red velvet cupcake that lots of my friends love. It is fine in my opinion – Quite sweet but manageable.
Rating: 3/5★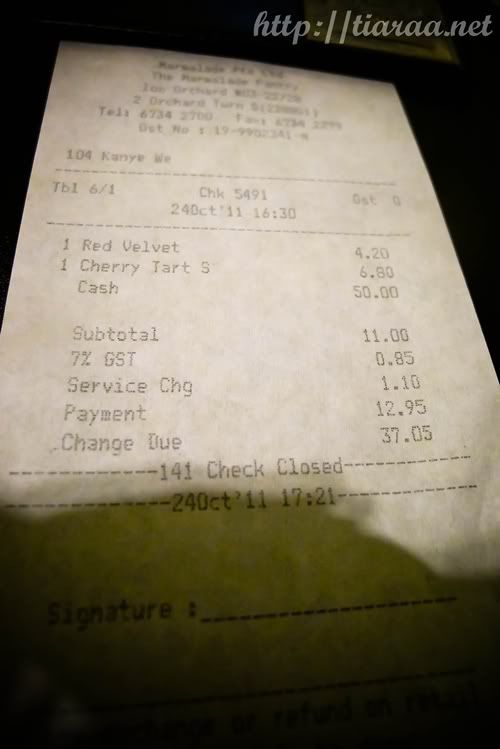 The total bill came up to SGD$12.95, inclusive of 7% GST and service charge. Not too bad for 2 portions of desserts that are sufficient for our tummies.
CASH/CREDIT/DEBIT CARD
Nearest MRT Station: Orchard

Ambiance: 7/10
Service: 8.5/10
Food (taste & appearance): 6.5/10
Value: 6.5/10
Total: 7.13/10★
In conclusion, I would like to go back to The Marmalade Pantry for their high tea set !
swisscheese*