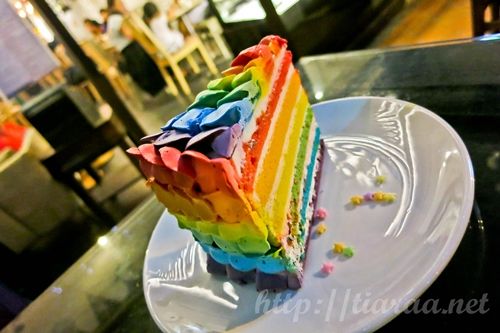 As we grow up, it is more difficult to meet the best friends you grew up with. No doubt, I have many close/best friends in Vancouver because I spent 7-8 years of my life there. However, there are two people who watched me through my growing up years and still hold a special place in my heart. Even though we may not meet one another often due to our hectic working schedules and my dysfunctional working hours, we always have so much to catch up on and life perspectives to talk about when we meet up. We ushered the new year together on the second day of 2015 for dinner at a Korean restaurant (which will be blogged about later) and cakes at this cafe, which I will be elaborating on.
Miss Molly's
2 Craig Road,
Singapore 089662
+65 6222 2671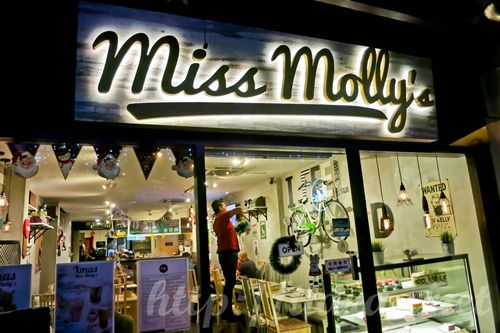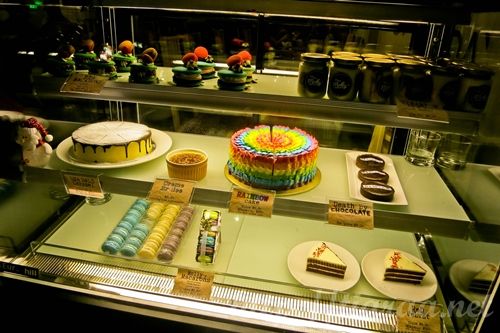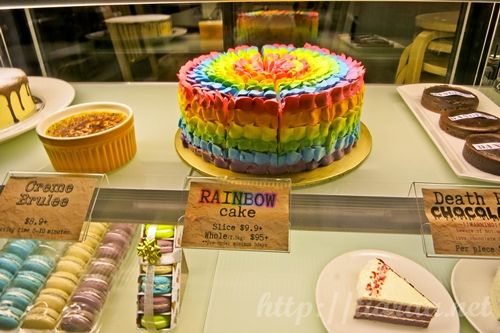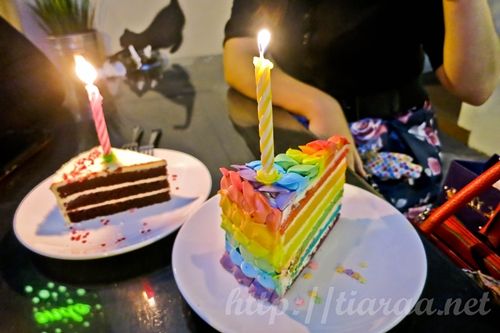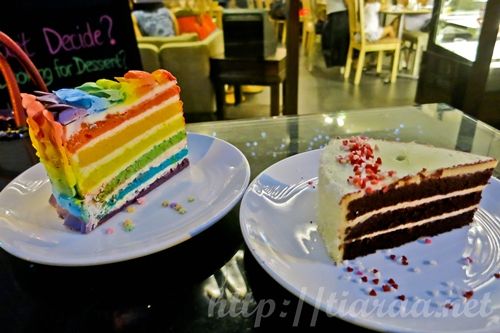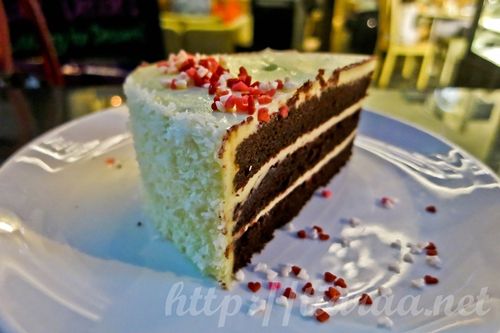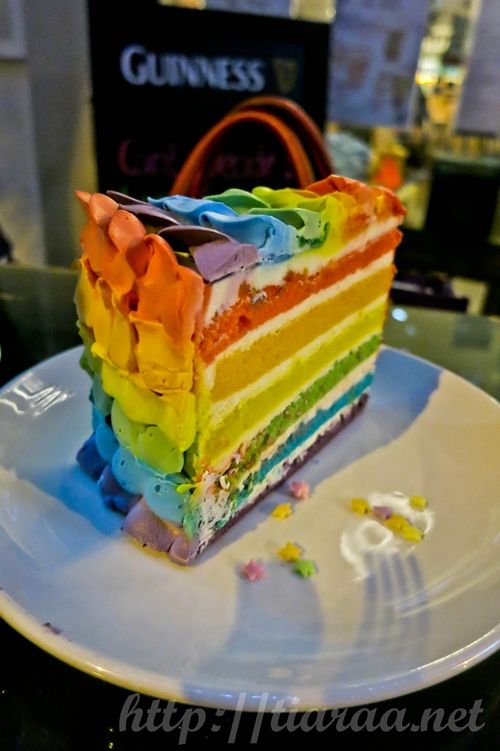 Alicia introduced me to this cafe awhile back as her office is just right next to the cafe. We often said that we would try the rainbow cake here together but to no avail. However, since Vivian, Crystal and I were having Korean food at a restaurant nearby yesterday, we decided to try the cakes at this cafe. The cafe was quite busy even though there were some tables unoccupied. Even the staffs themselves admitted that they were busy when we borrowed the lighter to light up the candles and celebrate both Vivian and Crystal's belated birthday cakes. As there was a KTV pub nearby and we enjoyed the oldies songs heard, we sat at the outdoor dining area of the cafe, where the tables and chairs are high bar style. Although the service was impeccable yet casual, the cakes were honestly very disappointing. Firstly, the cakes were not even cold. Secondly, the taste of the Rainbow Cake was very bland. Although the cream added moisture to the Red Velvet Cake, it was very dry and dense. Moreover, the price is very steep as the rainbow cake was SGD$9.90 per slice, while the red velvet cake was SGD$8.90 per slice.
PAYMENT METHODS: CASH/NETS/CREDIT
OPENING HOURS:
Mon – Fri: 11:30 – 23:00;
Sat: 12:00 – 20:00;
Closed: Sun & PH
Ambiance: 8/10
Service: 8.5/10
Food (taste & appearance): 3/10
Value: 2/10
Total: 5.38/10★
Where other parts of the CBD area are filled with the human population, this cafe is a good place to chill on a Friday night. However, do not place high hopes on the desserts.