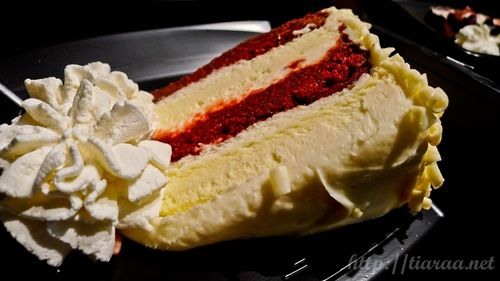 Back to my first trip to Los Angeles in December 2012, my third aunt (Sa Ko) and her family brought me to The Grove so as to have the Christmas spirit with the presence of some musicians playing Christmas songs outside the stores and the beautiful lightings of the Christmas trees and reindeer. We eventually split up and roam around on our own but I went along with Mandy because she is still so young.
The Cheesecake Factory
189 The Grove Dr,
Los Angeles, CA 90036, United States
(323) 634-0511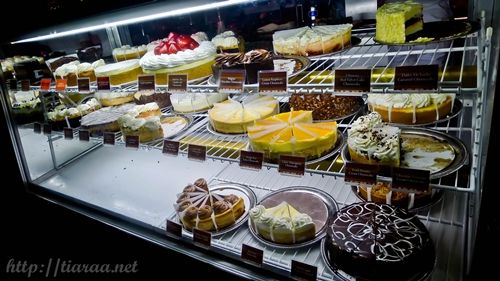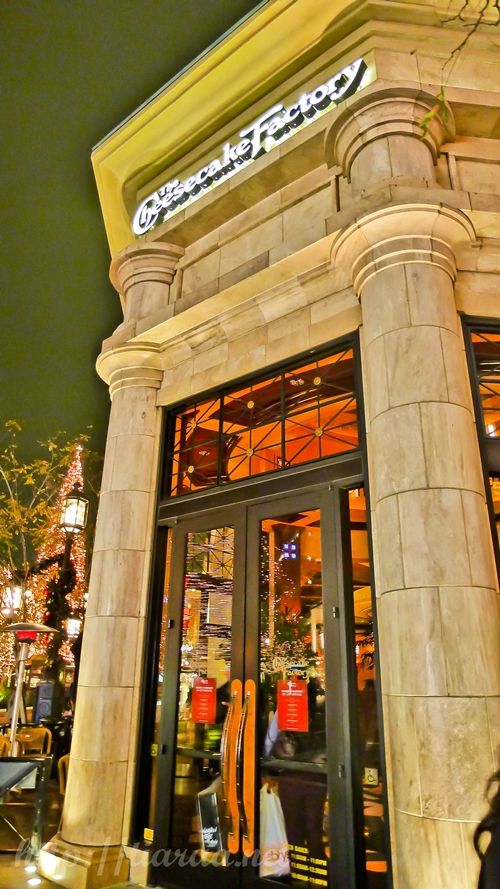 We came across Cheesecake Factory while walking along The Grove. Being a Vancouverite, it is very natural to buy many slices of cakes to go so I decided to do so. Most of the Cheesecake Factory outlets have similar interior – such as the dim lighting, beautiful decorations and a welcoming exterior. The server never fail to make my day while taking my orders to go.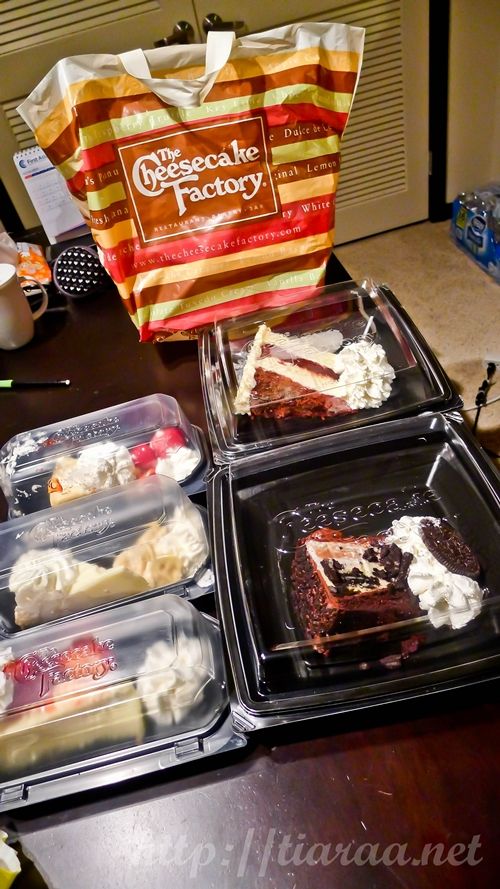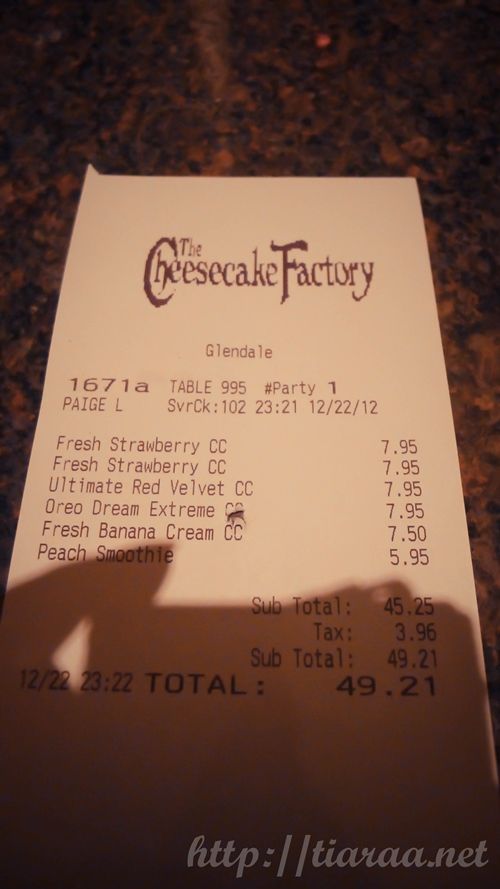 As I am crazy for desserts, I bought 2 Strawberry Cheesecakes, 1 Ultimate Red Velvet Cheesecake, 1 Oreo Dream Extreme and 1 Fresh Banana Cream Cheesecake. My cousin is also a fan of sweet beverages, in addition to desserts so I got her a Peach Smoothie as requested.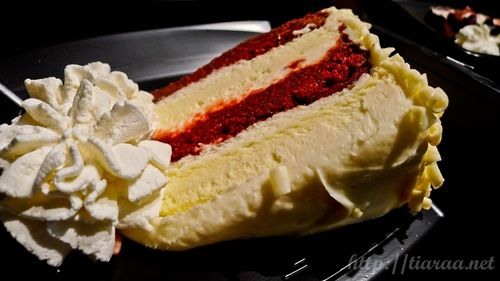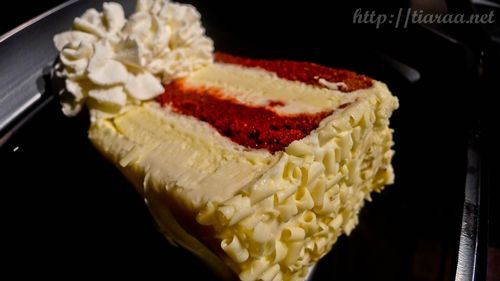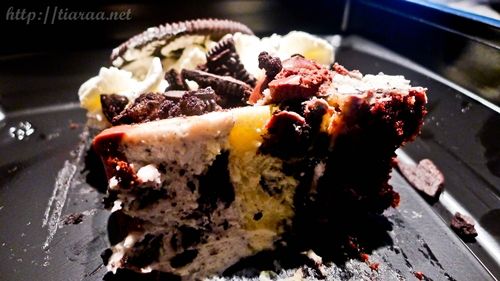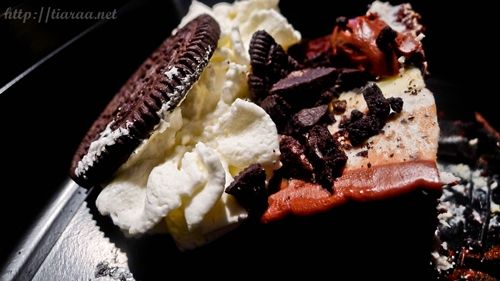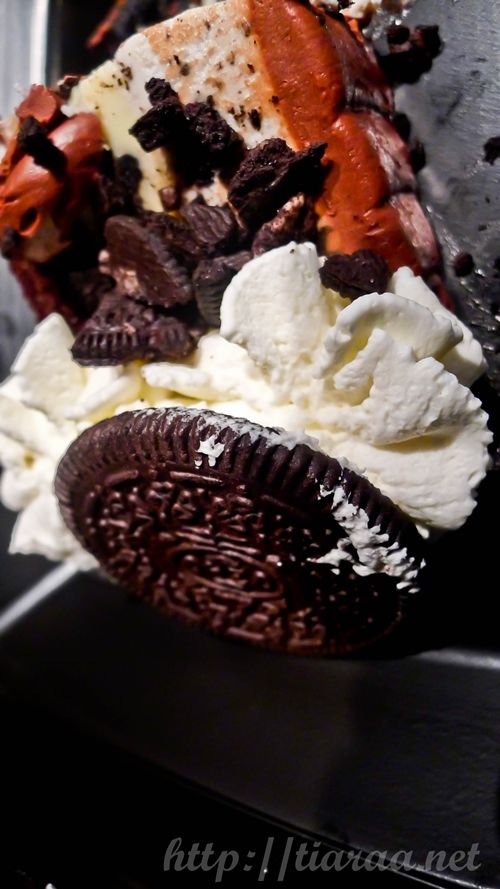 Close up pictures of the Ultimate Red Velvet Cheesecake (1st two pictures) and Oreo Dream Extreme Cheesecake (the rest of the pictures). It comprises of layers of red velvet cake and original cheesecake topped with the signature Cheesecake Factory cream cheese frosting and whipped cream at the side. When I first ate the Red Velvet Cheesecake back in 2010, I fell head over heels with it. I have no idea what happened but my surrounding friends also love the Red Velvet Cheesecake too! However, when I consume the Red Velvet Cheesecake again in December 2012, I felt that it is too rich and sweet for my liking. You can taste the artificial red coloring and flavoring of the cake too!
Ratings: 2.8/5★
If you are a chocoholic and oreo lover, you will definitely love the Oreo Dream Extreme Cheesecake. The oreo cookies is baked in the creamy Cheesecake with layers of fudge cake and oreo cookie mousse and the topping is milk chocolate icing. I enjoy having oreo and cookies and cream but the fudge cake and milk chocolate icing is flavourful yet velvety. The entire cake composition spells fats to me! One bite is more than enough for me. I could not continue eating the cake as subsequent mouthful makes me feel like puking due to the rich taste.
Ratings: 2.5/5★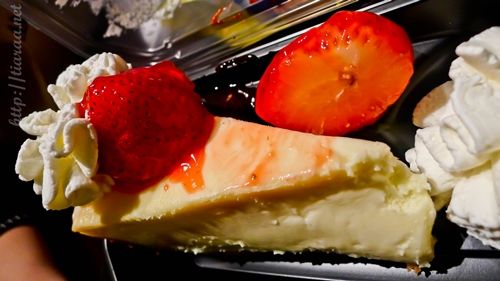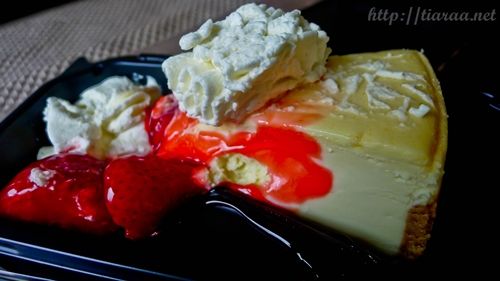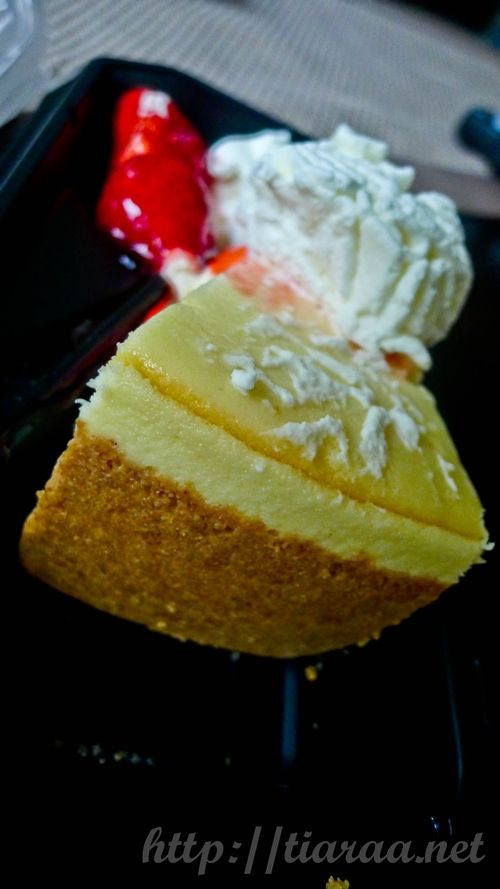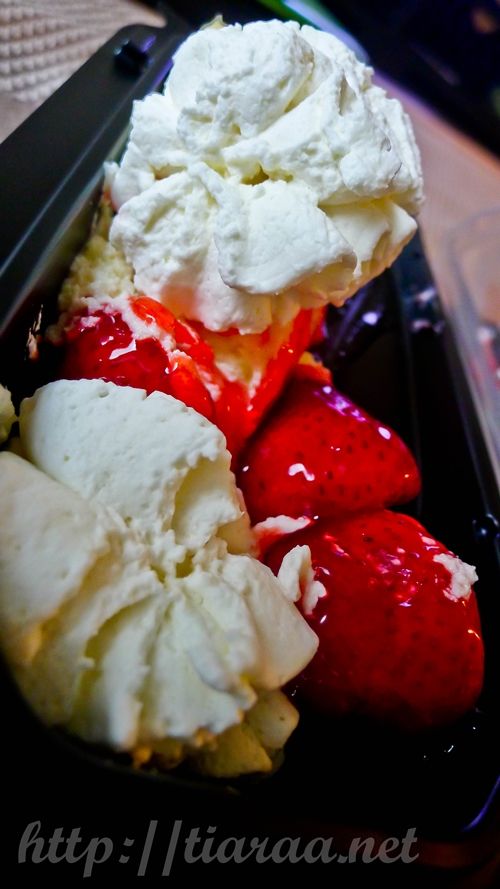 Let's get back to basics – The Strawberry Cheesecake is everyone's favourite! It is made with creamy cheesecake, graham cracker crust and sour cream topping and glazed with fresh strawberries. Mandy had half of the Strawberry Cheesecake as she could not finish it. The rest of us tried a bit of everything. I only realized how sweet the strawberries were in December 2012 with the artificial sweetener put on it. My uncle (Sa Ko Tiu) told me that all the cheesecakes are not even good and so he introduced me to Porto's! After I got to know about Porto's, I never step into Cheesecake Factory again.
Ratings: 3/5★
My other cousin ate the last Banana Cheesecake so I have no opinion about that.
PAYMENT METHODS: CASH/DEBIT/CREDIT
OPENING HOURS:
Mon – Thu 11:30AM – 11:00PM
Fri – Sat 11:30AM – 12:30AM
Sun (Brunch served 10:00AM – 2:00PM) 10:00AM – 11:00PM

Ambiance: 9/10
Service: 8.5/10
Food (Taste & Appearance): 5.53/10
Value: 6/10
Cheesecake Factory used to serve my favourite Cheesecake around but ever since I went to Los Angeles, Porto's stole my heart away!