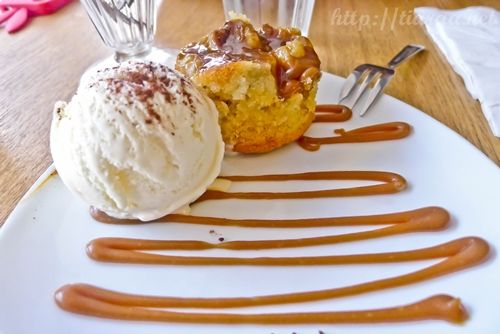 After our dinner at Vegan Burg, Crystal was craving for desserts so we went to Awfully Chocolate because it is the nearest place that serves sweet food even though it is not really THAT close.
Awfully Chocolate & Mooshi Bakes
131 East Coast Road
Singapore
+653452190

View Larger Map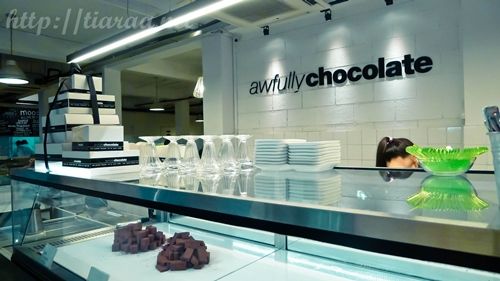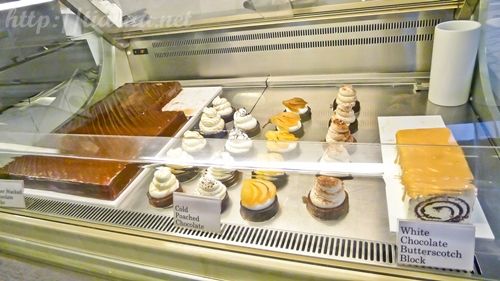 The outlet at East Coast Road is a combination of Awfully Chocolate and Mooshi Bakes. They serve food from both franchises. The servers at Awfully Chocolate have a good command of English and they serve you very professionally.
FIRST VISIT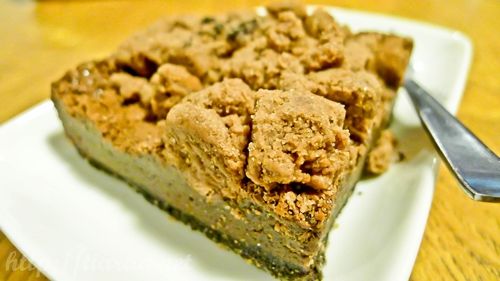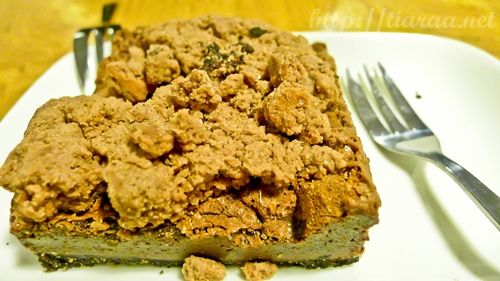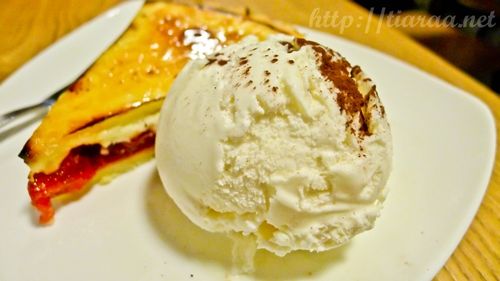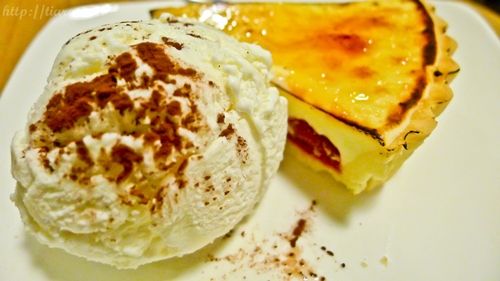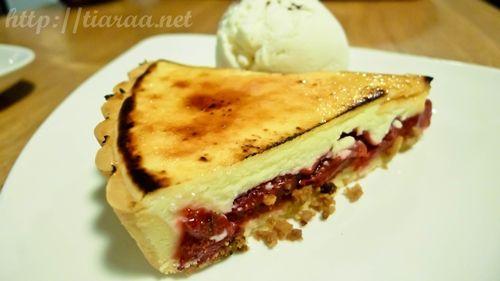 Crystal and I shared the Hazelnut Crumble (1st & 2nd pictures) from Awfully Chocolate and Baked Strawberry Cheese Tart (3rd-6th pictures) from Mooshi Bakes. The Hazelnut Crumble costs SGD$6.90 while the Baked Strawberry Cheese Tart costs SGD$7.90. The Hazelnut Crumble composed of a layer of biscuit base, hazelnut chocolate layer and crumble. It is really dry but once you consume it with the vanilla ice-cream from the Baked Strawberry Cheese Tart dish, the combination is a good one – the Hazelnut Crumble tastes much better – tastes like heaven! The Baked Strawberry Cheese Tart consists of cream cheese flan with strawberry filling. The top of the tart is caramelized as depicted in the picture. The tart is really light and soft but it tastes awful when combined with the vanilla ice-cream. The vanilla ice-cream is meant more for the hazelnut crumble.
Ratings for Hazelnut Crumble: 3.2/5★
Ratings for Baked Strawberry Cheese Tart: 3/5★
SECOND & THIRD VISITS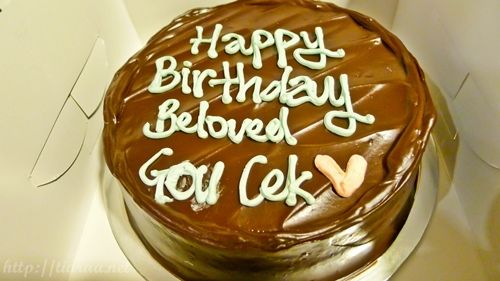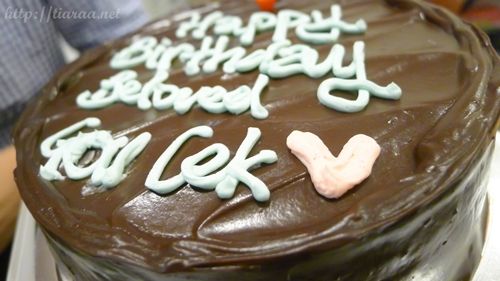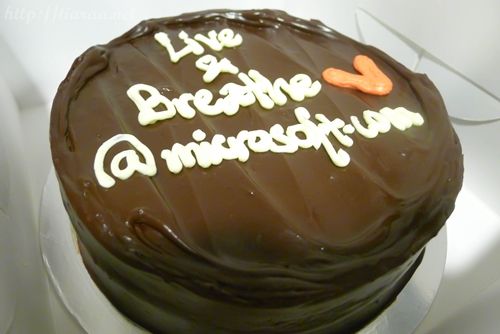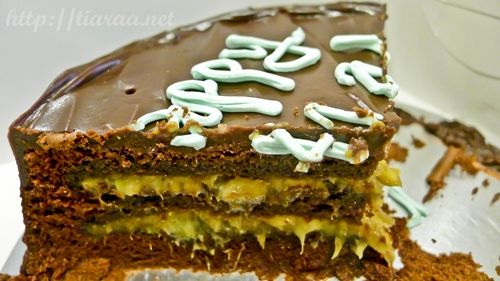 For two different occasions, I got a 6″ Chocolate Banana (SGD$28.20) cake from Awfully Chocolate – 1 for my fifth uncle's birthday (because he loves chocolate) and the other is for my last day at my company. The chocolate cake is stuffed with two layers of banana filling in between. My third aunt claimed that the cake is too sweet but I find that it is not as rich as other chocolate cakes from NYDC, which is a good thing.
Ratings: 2.8/5★
THIRD VISIT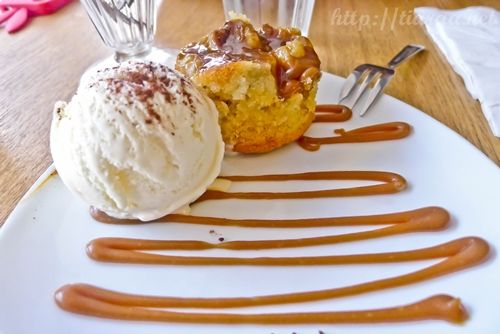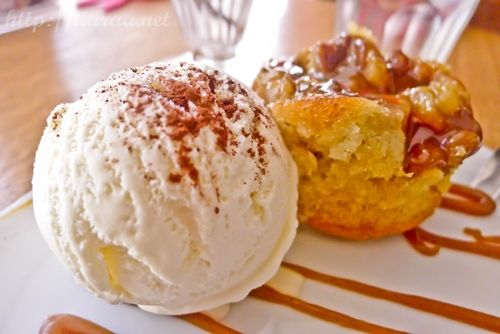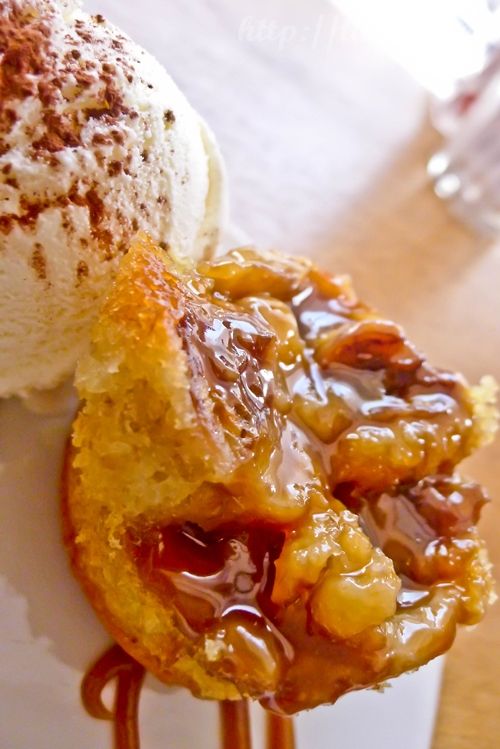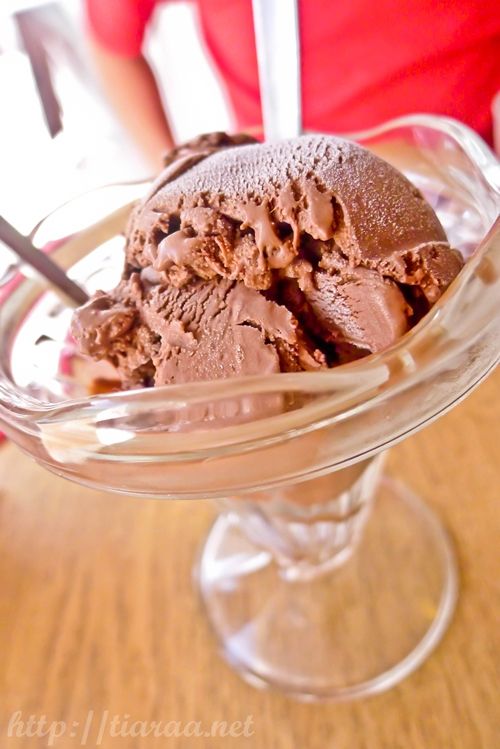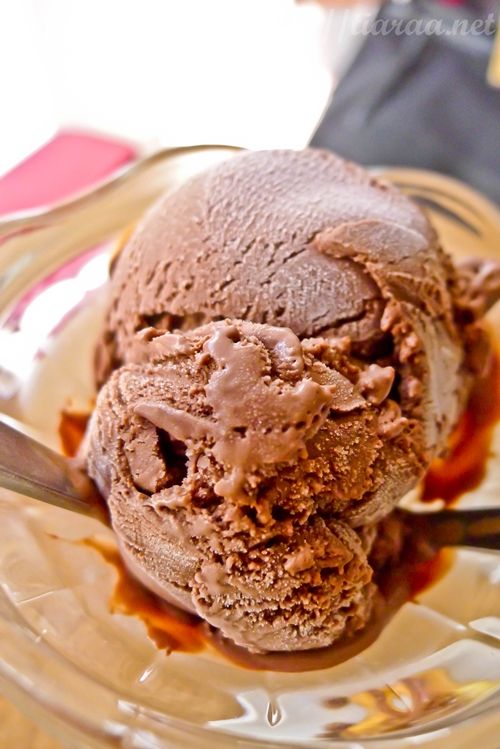 Charles and I shared both the Hot Butterscotch Banana Pudding from Mooshi Bakes and Hei Ice-Cream from Awfully Chocolate. The Hot Butterscotch Banana Pudding is worth SGD$7.90 while a scoop of Hei Ice-Cream is worth SGD$3.80. The Butterscotch Banana Pudding composed of warm caramelized banana cake pudding topped with fresh butterscotch and there is a scoop of vanilla ice-cream at the side to complement the pudding – Fresh from the oven and fabulously good! The Hei Ice-Cream is one of the best dark chocolate ice-cream I have ever had – Very gratifying to the taste buds.
Ratings for Hot Banana Butterscotch Pudding: 3.5/5★
Ratings for Hei Ice-Cream: 4.5/5★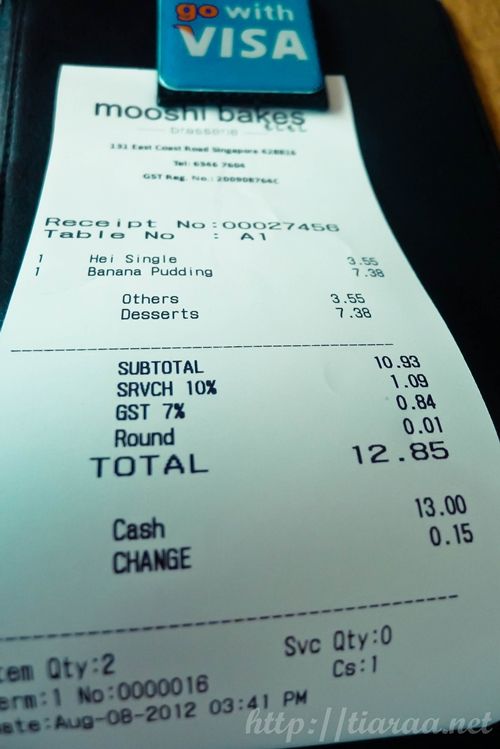 The damage? SGD$12.85. Well, you pay for quality, no?
CASH/NETS/DEBIT
BUS: 12, 14, 32, 40
OPENS Daily: 10am-10pm
Ambiance: 7/10
Service: 8.5/10
Food (taste & appearance): 6.8/10
Value: 7/10
Total: 7.33/10★
Awfully Chocolate is pretty commercialized for their cakes but their chocolate and ice-cream is pretty exquisite! Mooshi Bakes have delicious cakes that are very light and fragrant.
swisscheese*