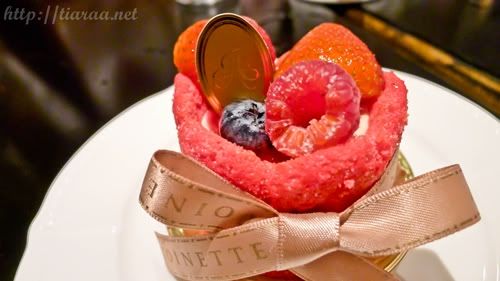 Charlene and I have not meet up since our last dinner at Pizzeria Mozza so we decided to head to Antoinette in early April, together with Eugene, Jolene, Lorraine and Jolene's friend.
Antoinette
30 Penhas Road,
Singapore 208188
+65 6293 3121

View Larger Map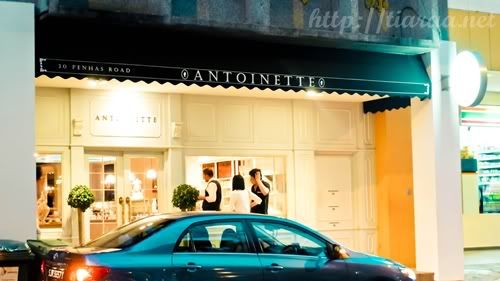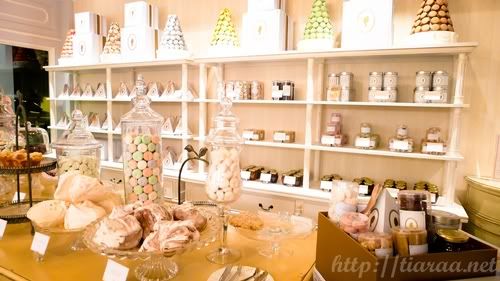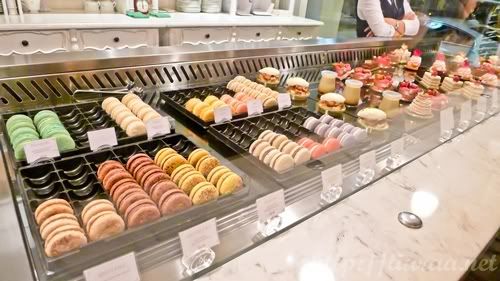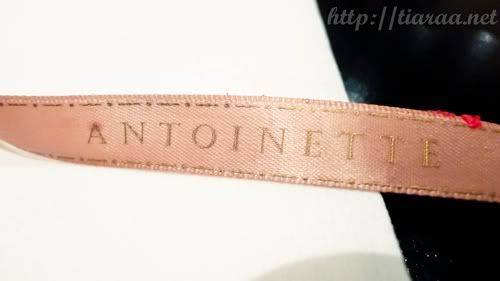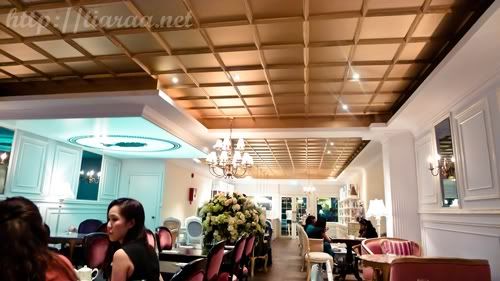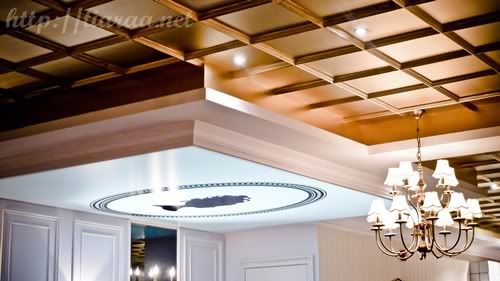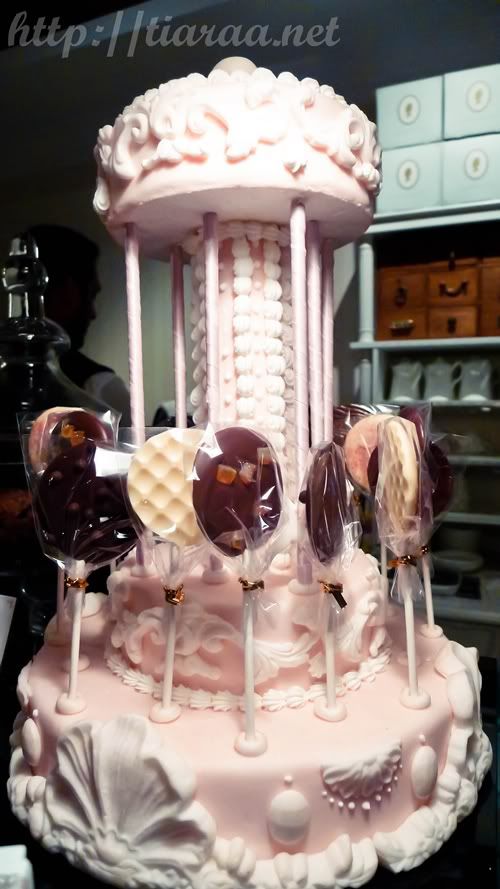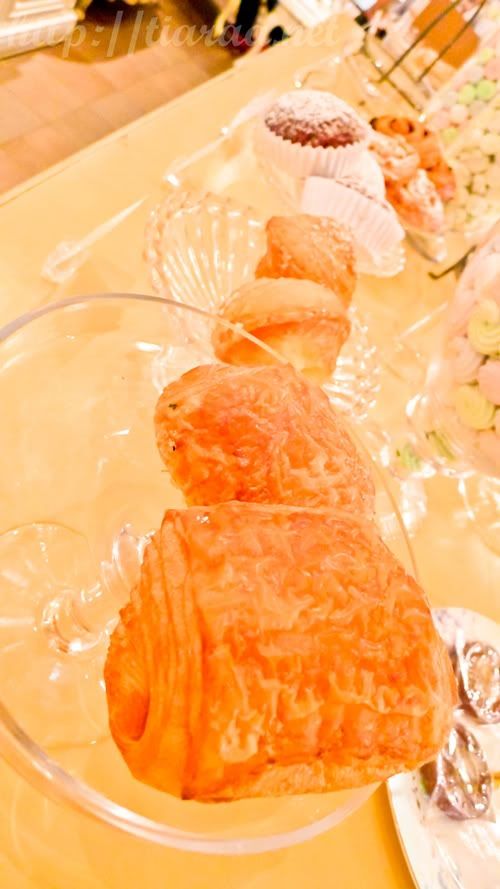 As you can see from the pictures above,  Antoinette looks so elegant and beautiful inside out. It has a quintessential and royalty feel. However, the servers there are very unimpressive. They forgot your order and even serve you the wrong food. It was quite humorous seeing how they work actually. Antoinette serves very fine chocolates, artisan cakes and very delectable desserts. That is one reason why so many people head there for their desserts.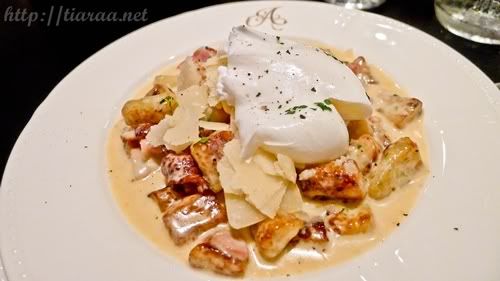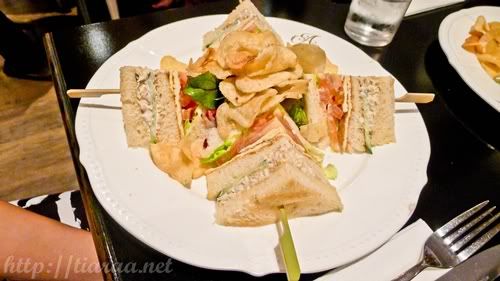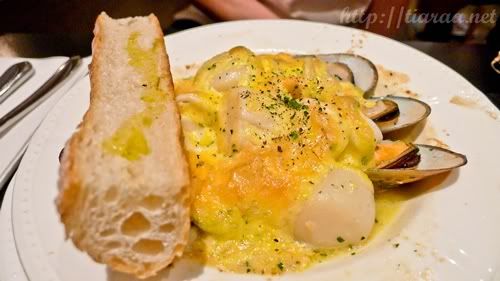 I totally made a wrong choice to order the Gnocchi Carbonara (1st picture), which costs SGD$18.50. I had a hard time finishing the dish up because it was way too creamy, cheesy and starchy for my liking. I enjoy creamy food but not to this extent. Even my friends also felt the same way when they tried my food. Gnocchi Carbonara had too much starchy and creamy feel due to their parisian gnocchi, white wine sauce, poached egg and aged parmesan cheese. Thank goodness for the caramelized bacon as it was the "light" of the meal but still, it could not salvage the situation. I did not manage to finish up my food.
Ratings: 1.5/5★
Lorraine had the Paris Savoury Crepe (2nd picture) because she was not very hungry. It costs SGD$14.50. I think her food definitely looks a lot more appetizing than mine and I wish I could switch dishes with her immediately. Her crepe is topped with sunny side up, emmental cheese, paris ham and quite a small handful of vegetables.
Charlene ordered the Beouf Bourguignon (3rd picture), which is red wine braised beef served in burgundy style. There are also pomme puree and seasonal vegetables at the side. The price is a little more steep – SGD$32.
Jolene and her friend had Burger Royale (4th picture) and Club Antoinette (5th picture), which costs SGD$18 each. The Burger Royale consists of brioche bread stuffed with beef patty, tomato relish, lettuce, onions, mustard and aged cheddar cheese with petit salad at the side. As for the Club Antoinette,  it has pain de mie sandwich toast filled with yuzu crab mimosa, mustard, omelette and plump tomato with potato chips and petit salad at the side.
Eugene came a little later so he got the Seafood Gratin (last picture), which is also known as Les Fruits de Mer Gratines. The price is also a little more pricey as it costs SGD$26. However, it looks so delicious with the scallops, prawn, squid and mussels staring back at me to consume it. The food is topped with white wine and gratinated with hollandaise sauce – Totally screams "EAT ME!"
My friends thought that the savoury food is just average but as for me, my dish was really terrible!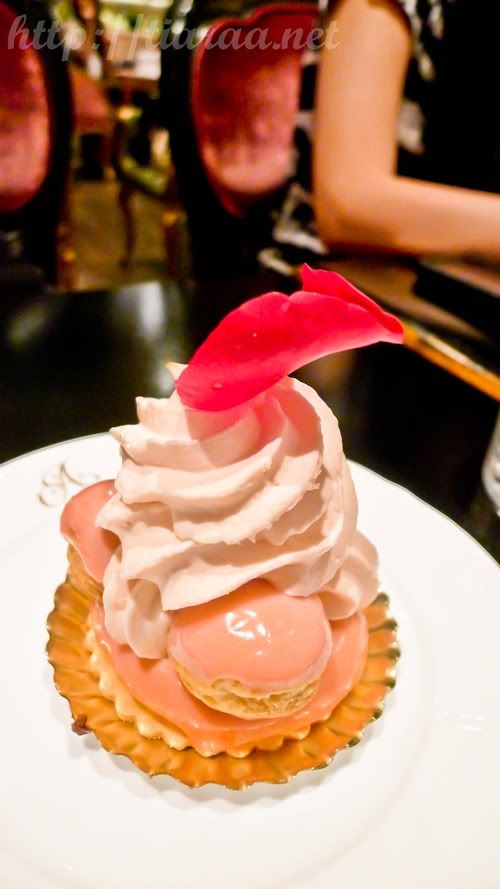 As I love the Charlotte I got from Faubourg last year for Aldhyan birthday, I decided to try the Charlotte (1st picture) cake at Antoinette for SGD$9. The cake is made meticulously with tahiti vanilla bavarois, vanilla creme chantilly, fresh strawberry finger biscuit and kirsch. It taste fine but not fantastic – Totally like the strawberry sugar coated cake from Polar – Not worth it for the price paid.
Ratings: 2.5/5★
Others had the Saint Honorl' Amour (2nd picture) and Antoinette (3rd picture), which costs SGD$ 8.50 and SGD$9 respectively.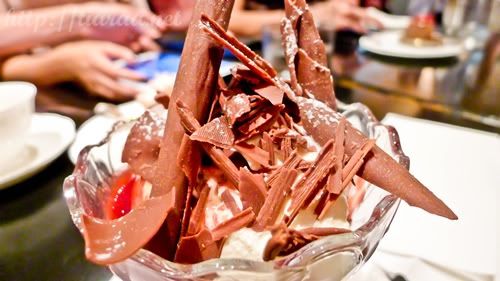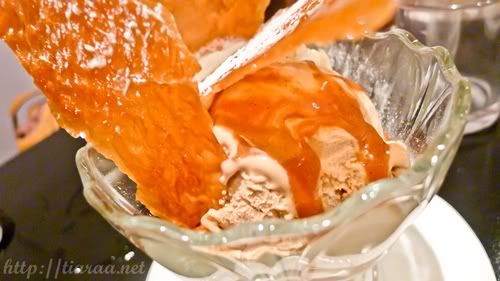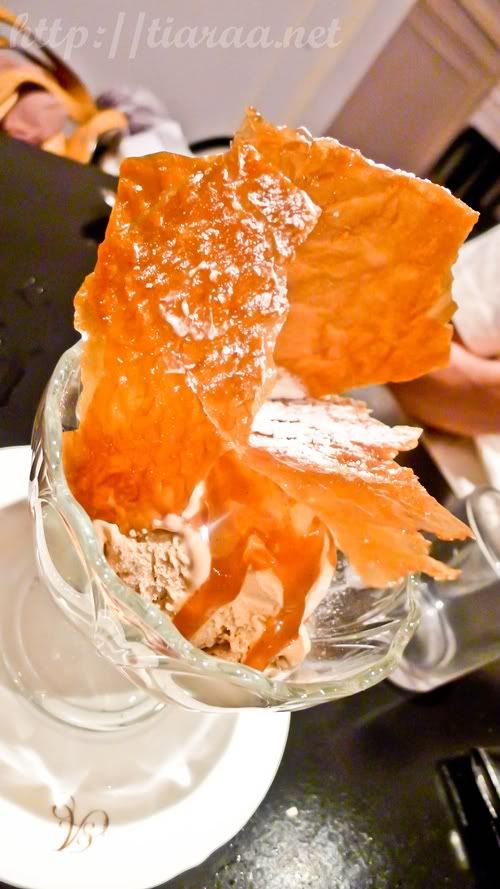 We decided to share both the Antoinette ice-cream (1st and 2nd pictures) and Nougatine ice-cream (3rd and 4th pictures), which tastes way better than their cakes. The Antoinette ice-cream set costs SGD$9 and is uniquely made up of earl grey ice-cream with raspberry jelly and milk chocolate shards. As for the Nougatine ice-cream, it is the same price as the Antoinette ice-cream and it comprised of praline ice-cream with hazelnut nougatine, salty caramel and caramelized filo pastry. My friends and I enjoyed the ice-cream a lot as it was refreshing to my palate since we have been eating pretty dry and bland savoy food before.
Ratings for Antoinette ice-cream: 4/5★
Ratings for Nougatine ice-cream: 3.7/5★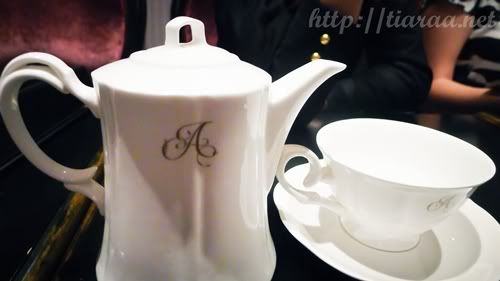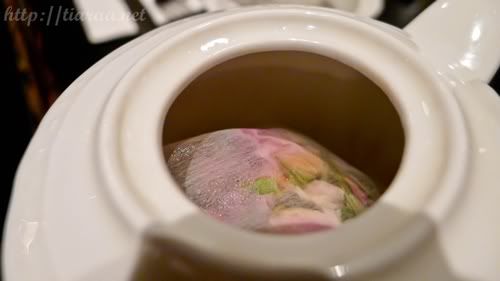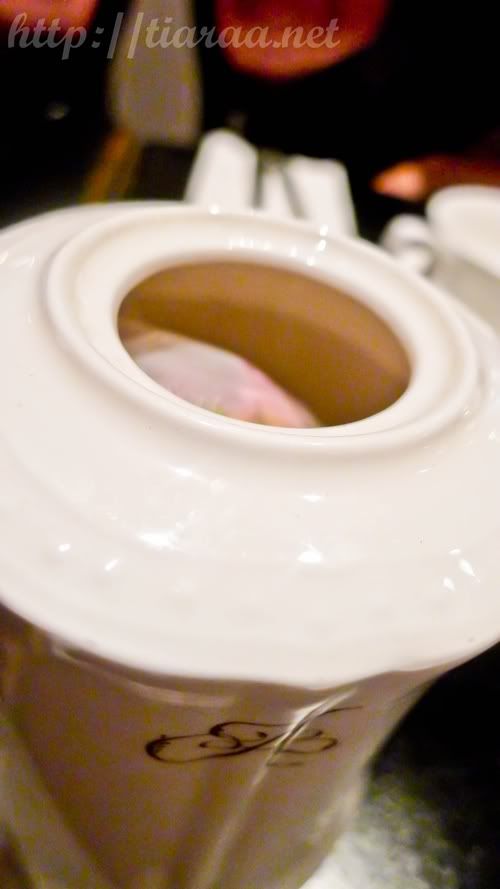 Charlene got herself the Petit Rose tea, which is very fragrant. However, I did not manage to take a sip of it so no reviews regarding it. The teapot and cup has a very classic look though.
The total came to an amount of SGD$228.95 and I paid SGD$30 for my share.
CREDIT/DEBIT/CASH ALLOWED
CLASSY DINING EXPERIENCE
NEAREST MRT STATION: LAVENDER MRT
OPENS:
Mon–Fri: 11am – 10pm
Sat: 10am – 11pm
Sun: 10am – 10pm

Ambiance: 8.5/10
Service: 5.5/10
Food (taste & appearance): 5.85/10
Value: 6/10
Total: 6.46/10★
In conclusion, Antoinette has great desserts but the savoury food is not worth the price at all.
swisscheese*