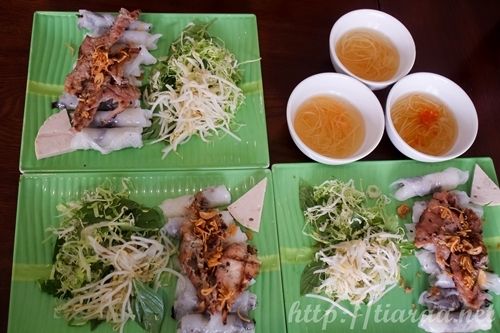 I just arrived at Saigon from Dalat City last night and I got to express how much I love Dalat City as the scenery and weather there is fabulous! It is also a lot safer than Ho Chi Minh City in my opinion as I dare to walk around the streets holding my camera in the open. I wanted to try a new Vietnamese dish for breakfast yesterday so I suggested banh cuon. Ha used her expertise and searched for the nicest banh cuon store in town.
Bánh cuốn Thanh Trì
113 Đường 3 Tháng 2, Tp. Đà Lạt, Lâm Đồng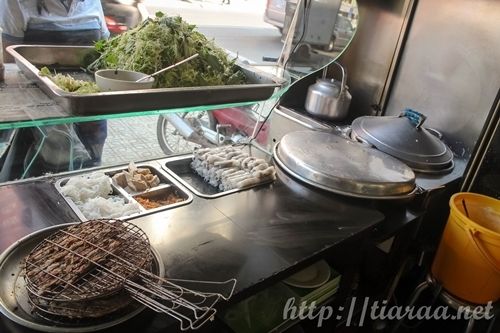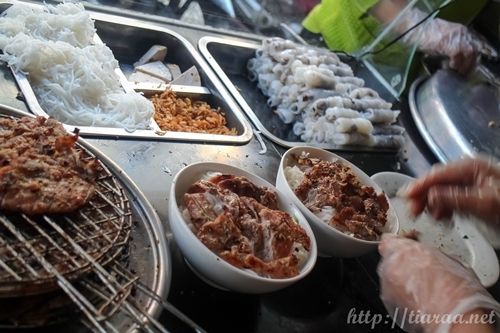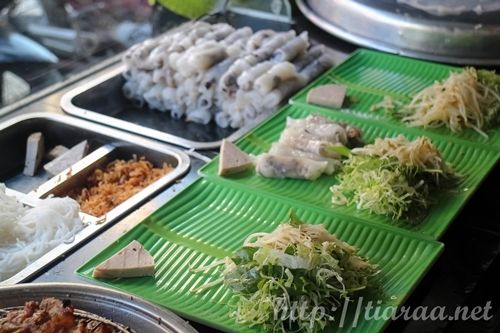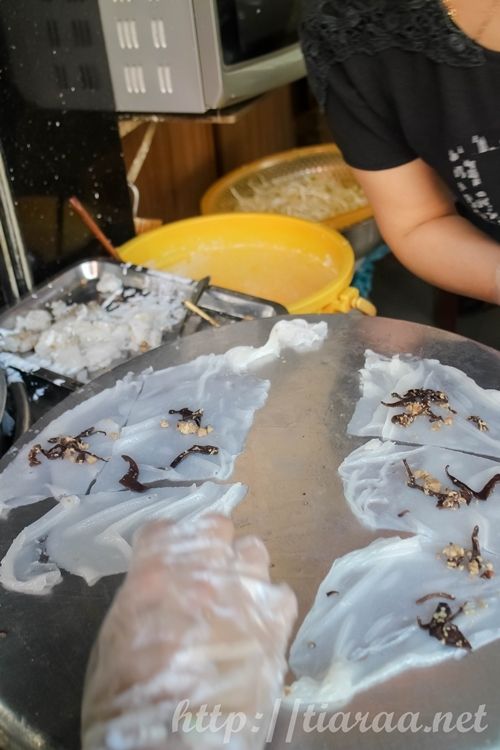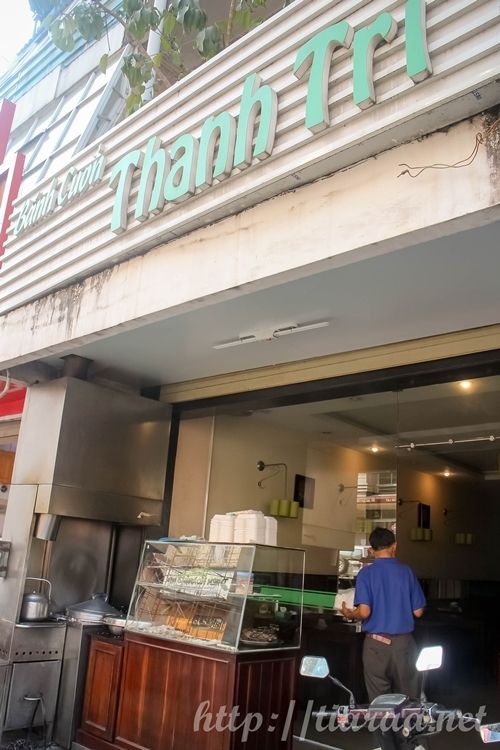 We came to this restaurant by foot from Ngọc Mai Phú Hotel just 10 minutes / 750m away. The walk was great because the weather in the early morning was so cooling and if you were to go on a bike, it will be terribly cold the entire ride. We arrived at this family owned restaurant and saw how the lady boss was wrapping the ingredients of the banh cuon and assembling the grilled pork rice on the plates. It was such an art but what a pity that I was not able to capture the moment as they were  fast at doing this. They got curious when I kept snapping shots at the food counter so they went to ask the Thanh cousins where I am originally from. They treated me with such warmth while seeing how engrossed I was taking photos of the food. As you can see from the pictures above, the area where they prepare the food is quite clean for Vietnam's standard.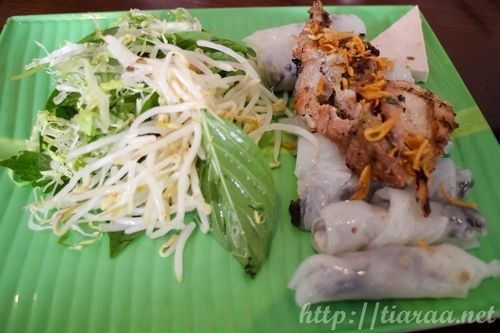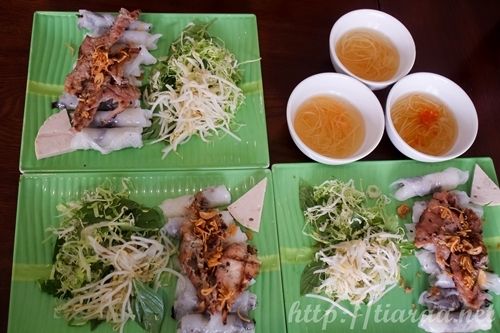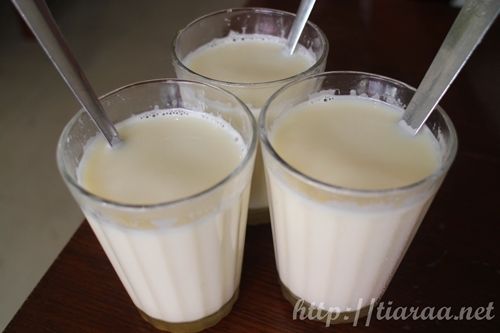 Ha ordered 3 sets of bánh cuốn meal and 3 cups of soya milk for Le, herself and myself. I am not usually a person who dips my food into any sauce but after hanging out with Le and Ha the past few days, I realized that after dipping the food items into the sauce or adding the typical sauces into your noodles soup, it actually makes a huge difference! So let me enlighten you a little on the sauce for bánh cuốn. It is named as nước chấm / fish sauce and comprises  of water, sugar, lime juice and most importantly, fish sauce. Bánh cuốn is basically a mixture of minced wood ear mushroom, ground pork and minced shallots wrapped a wide round sheet of fermented rice batter and filled with bean sprouts, salad and large pieces grilled pork at the side. The dish is actually not very dry but the dipping sauce enhances the taste of it. It is quite a light meal comparing with the rest of the noodle dishes so it is a compatible meal for breakfast. The difference between bánh cuốn in Dalat City and other cities are the one served in Dalat City has complimentary grilled pork served with it while bánh cuốn in other cities does not. The hot and fresh sữa đậu nành / soy milk tastes great but I found that too much sugar was added. For a regular person, the amount of sweetness is not so bad but I believe that my standards for sweetness has raised and I am constantly watching my health on dessert consumption. I would like to try their soy milk with sugar sometime again!
OPENS DAILY: 07:00 – 21:00
PAYMENT METHODS: CASH ONLY!

Ambiance: 7/10
Service: 9/10
Food (taste & appearance): 7.5/10
Value: Nil (Ha treated me to this)
Total: 7.83/10★
This is definitely a great wake up call for a good walk and savory treat!