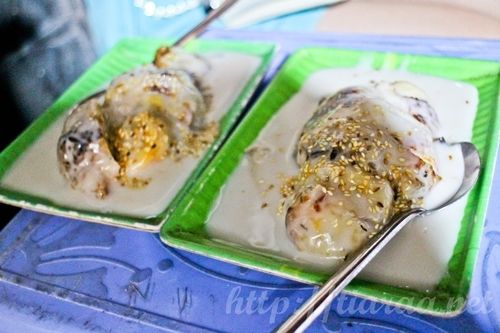 It was my last night at Ho Chi Minh City during my 5D4N trip in February this year so it was nice playing games, having homemade Vietnamese food that Dat, his family & Hoa prepared and hanging out at Dat's crib with my other Vietnamese friends as well. Dat's cousin, Linh was asking me what other food I would like to try and I read out a list of Vietnamese food.
Bánh Canh Cua
68 Bình Quới, Phường 27,
Bình Thạnh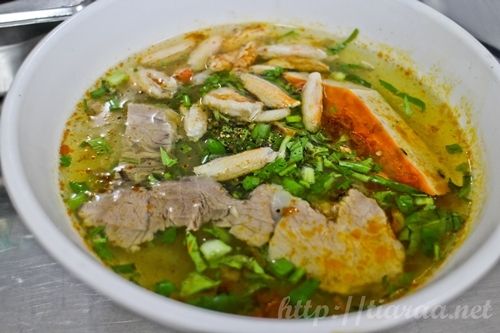 Nobita and Tuan had to go as they had other appointments so the rest of them brought me just opposite their place to satisfy my cravings for  Bánh Canh Cua. In my earlier entries on Long Phung, I talked about how Bánh Canh is is similar to Japanese udon, which consists of tapioca and rice flour to make up that thickness. However, what we had in Long Phung is Bánh Canh Tôm. The difference between Bánh Canh Tôm and Bánh Canh Cua is the broth of former dish is shrimp flavoured mixed with coconut milk, while the soup of the latter dish is crab flavoured. As you already know, Vietnam is famous for placing beef in soup. I do not usually consume beef as it is too tough for my teeth but the way the Vietnamese does it – totally impeccable! I also enjoyed how the noodles for Bánh Canh Cua is so slippery, which is a bonus if you love slurping your food. Each bowl costs 30,000 Dong (CAD$1.69 / SGD$1.84 / USD$1.38), which is so cheap as compared to the ones we got at Long Phung – SGD$6.50.
Chuối Nướng Nam Bộ
109 Phan Đăng Lưu,
Quận Phú Nhuận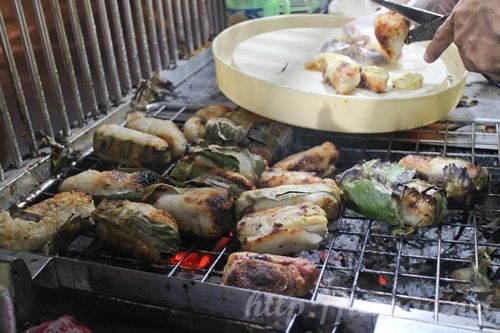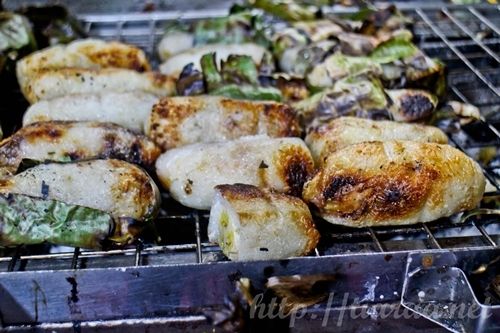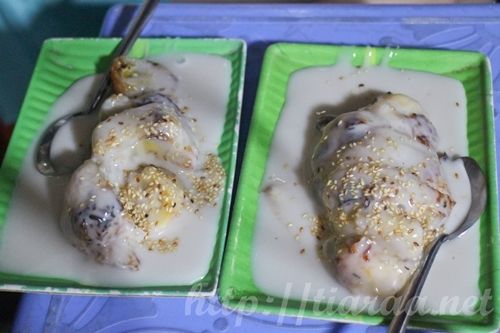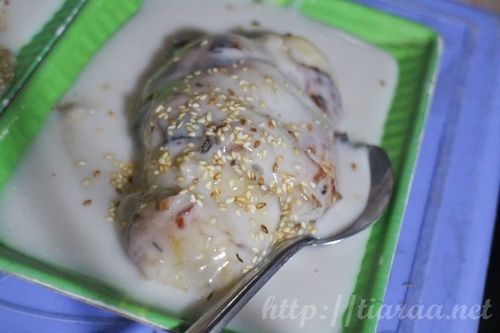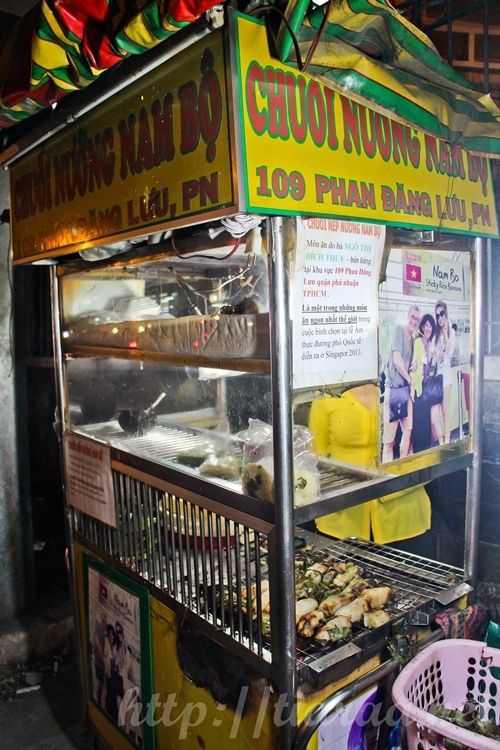 Another food item I could not leave Ho Chi Minh without trying is Chè Chuối! I was very touched when Dat, Linh and Thuy went in circles searching for the vendor that sells this dessert. Although it was difficult trying to find a place that sells this, they found it in the end. Thailand has their very own famous Mango Sticky Rice / ข้าวเหนียวมะม่วง, while Vietnam is popular for their Sticky Rice Banana / Chè Chuối. Chè Chuối is basically grilled banana and tapioca topped with coconut cream, crushed peanuts and sesame. Although the sticky rice was a little dry, the coconut cream made up for it by moisturizing both the grilled banana and sticky rice. Whenever I head out with my Vietnamese friends in Ho Chi Minh City, they never fail to pay for my meals. I am really overwhelmed by their hospitality as Thuy has exams for her masters the next day yet she still accompanied us. Really thankful to have met them!
TRAVEL BY: MOTORBIKE
PAYMENT METHODS: CASH ONLY!
It is always better hanging out with the locals in a foreign country. In this way, you will always experience the authentic food and culture!