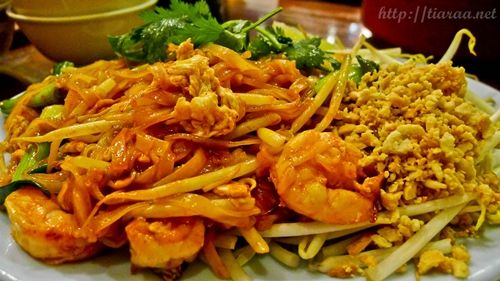 After spending our day at Santa Monica Place, my USC cousins and family brought me to Ruen Pair for dinner. That area is apparently Thai town at LA.
Ruen Pair
5257 Hollywood Blvd,
Los Angeles, CA 90027
(323) 466-0153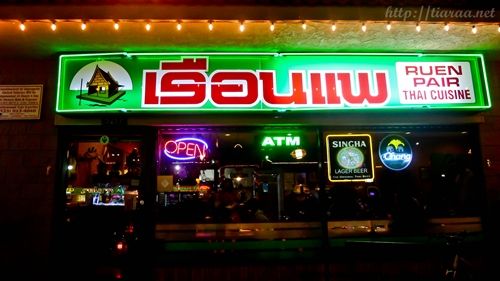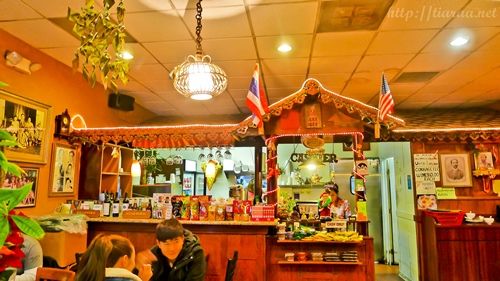 The restaurant is decorated beautifully with Thai designs and minor details. The service was fine but a little too fast and hectic as it was a very busy night, which can be improved on. I prefer a nice ambiance, whereby you can enjoy your meal slowly instead of rushing out of the restaurant right after your meal.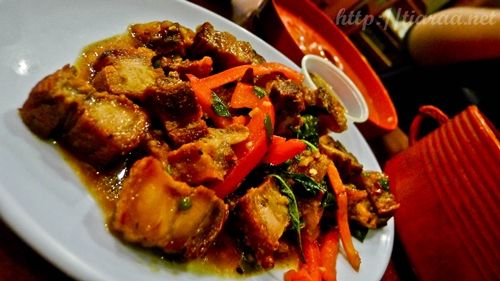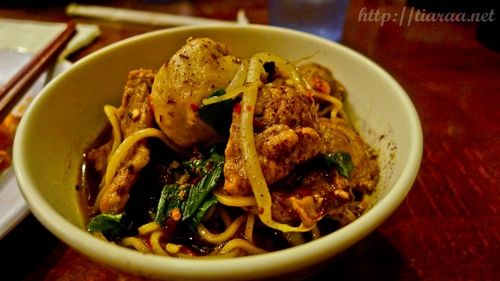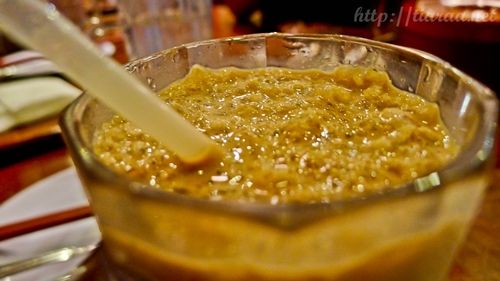 I could not remember the other dishes as my uncle ordered the food very quickly. However, I ate mainly the Pad Thai (second last picture) and just tried a little of the Thai Tea (last picture). The Pad Thai is basically rice noodles stir fried with egg and bean sprouts, green onions and topped with crushed peanut. We ordered an additional ingredient, which is shrimp and that costs USD$8.95. The Pad Thai is seriously one of the best Pad Thai I have ever tasted. It is rather spicy though so get yours at mild flavor in order to not sweat it off. Had a sip of the Thai Tea and it tastes really good as well!
PAYMENT METHODS: CASH/DEBIT/CREDIT
OPENING HOURS:
Mon-Sun 11 am – 3 am

Ambiance: 8/10
Service: 5.5/10
Food (Taste & Appearance): 7.5/10
Value: 8/10
Total: 7.25/10★
Ruen Pair serves authentic Thai food so head over there to have your meals there now!!

Highlights
Network
swiss@tiaraa.net
Swiss Tiara Sumarli
Create Your Badge
Food
Meta