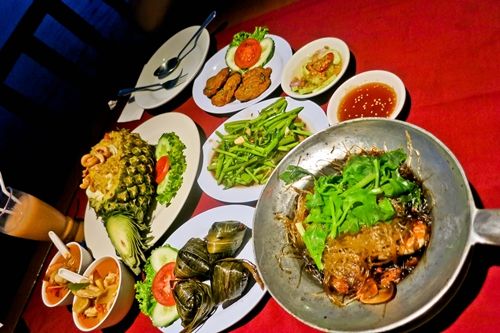 Moving on from countries to countries, continuing on from my Phuket trip three weeks back, Crystal and I wanted to catch the sunset since we were in the commercialized island. So we were deciding to have dinner either at Baan Rim Pa or Pan Yaan as there were many ravings about chasing the sunset while dining at those places. We ended up at Pan Yaan due to our hotel's concierge's recommendation. We took a cab from Deevana to Pan Yaan at a rate of 250 Baht at 5pm since the sunset was 6:20+pm.
Pan Yaan
249 Prabaramee Rd,
Patong, Phuket, Thailand
+66 76 344 473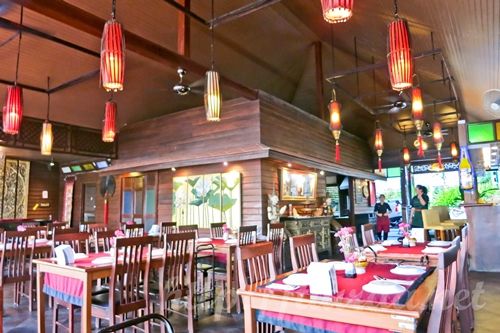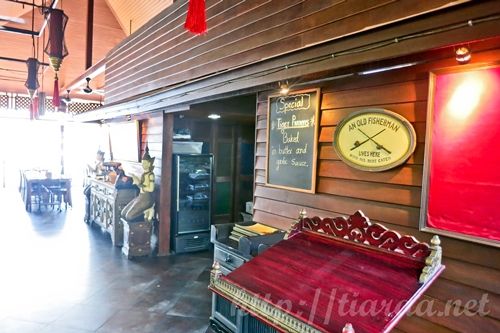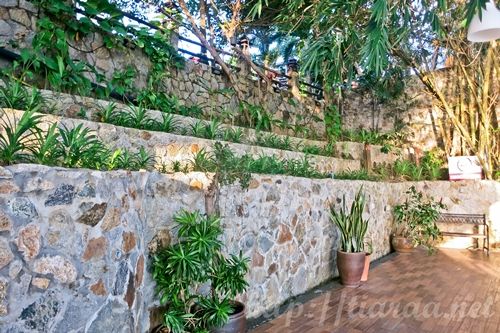 As you can see from the pictures, this restaurant is HUGE and has two levels of dining area and an outdoor area for smokers. You can even take pictures near the beach before sunset, which was what I did and the server was nice enough to help me snap a few shots before we caught the sunset.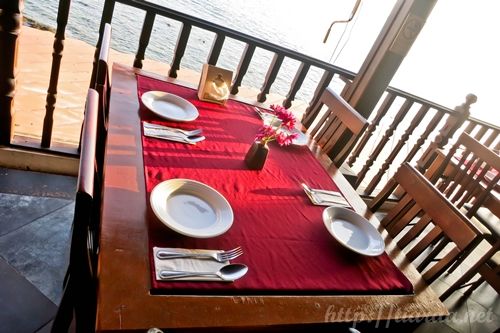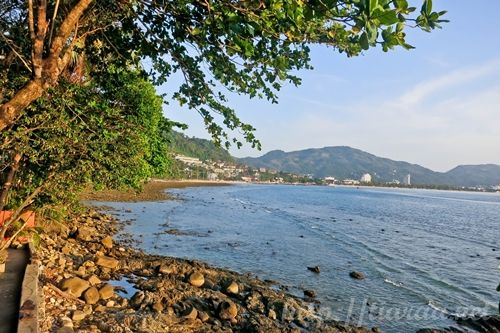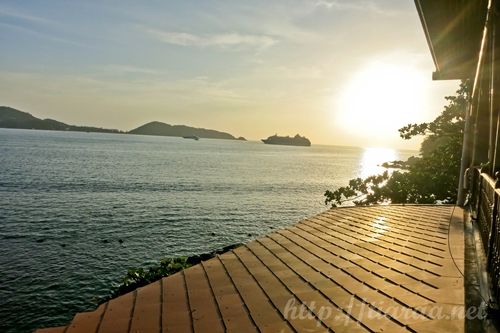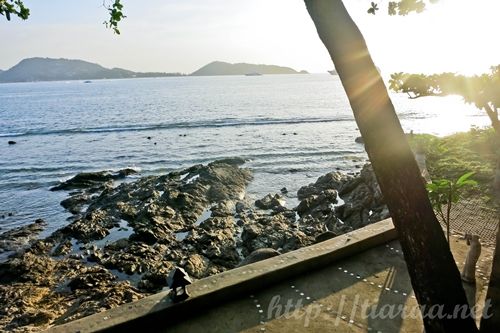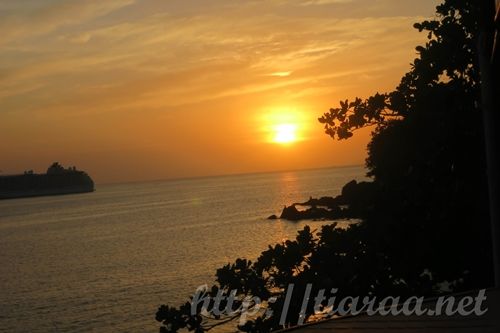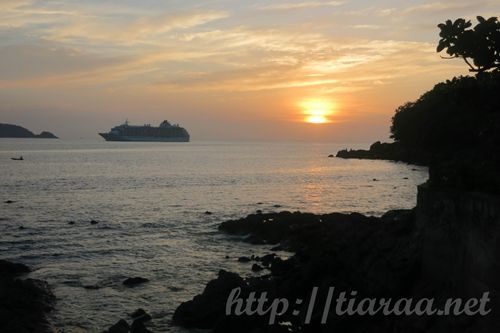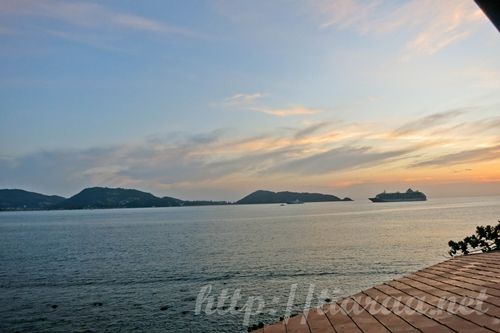 We sat at the exterior dining area so that we can catch the sunset and we did not order until we managed to catch these majestic sights. It was definitely breathtaking and I managed to strike off chasing the sunset at Kalim Beach.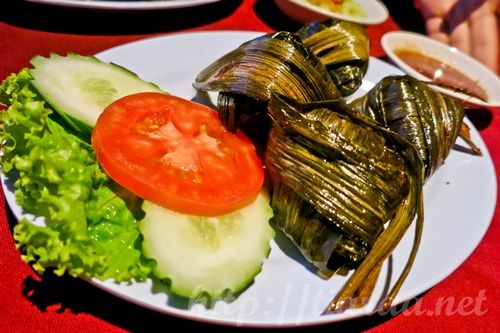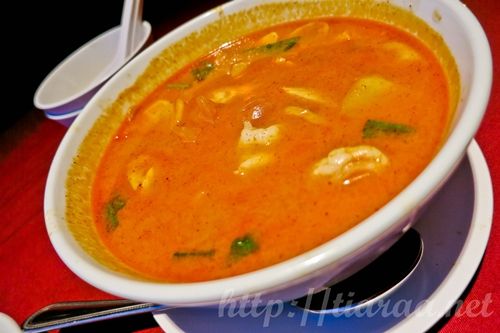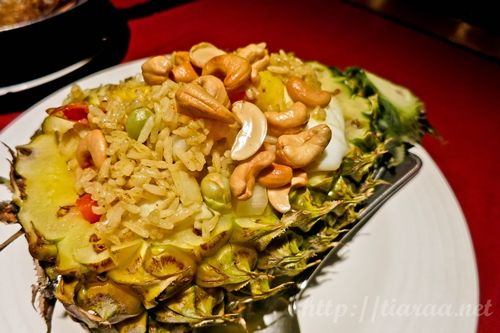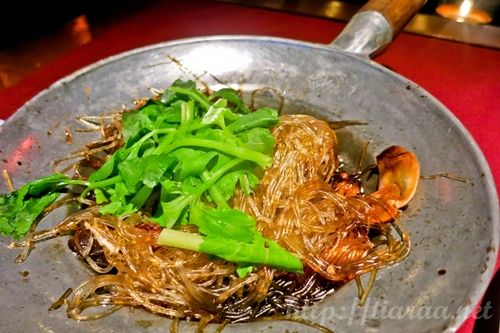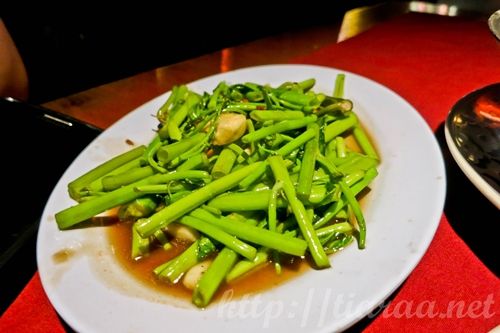 We ordered a set meal (PY 3) for two but changed two of the dishes. The set meal consisted of 1) Sea mussels butter with garlic sauce
2) Chicken wrapped in Pandanus leave
3) Crab baked with glass noodle, bacon & onion
4) Chicken in spicy coconut milk soup
5) Fried rice seafood with curry powder in Pineapple shell
6) Stir-fried morning glory
7) Mixed fruit plate
We changed the sea mussels dish to Fish Cake and Shrimp Cakes and the chicken in spicy coconut milk soup to Tom Yum Kung. The food was not only unauthentic, the taste was too intense for me. The fish cakes, shrimp cakes and glass noodle dish was very salty. The pandan chicken was too dry and I could not consume much of the other food as I was full and my braces and rubber band was killing me. Moreover, as the place was an unenclosed dining restaurant, there were lots of mosquitoes as it got darker and we had no choice but to quickly fill our tummy and head back to Patong.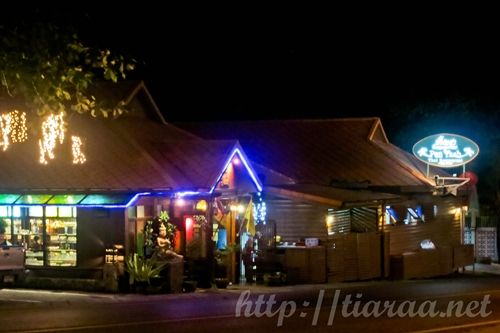 So this was how Pan Yaan looks at night. We managed to get a cab back for the same price and it seems like all cab drivers are really friendly people in Phuket.
PAYMENT METHODS: CASH/CREDIT
AREA: KALIM

Ambiance: 8/10
Service: 7/10
Food (taste & appearance): 4/10
Value: 5/10
Total: 6/10★
I believe this place provides great views of the sunset while dining. However, I would not make a trip back to this restaurant as the food is really mediocre and too intense.