So as many of you read my previous two entries, I was in Taiwan since the 22nd of November until yesterday evening. I usually go free and easy for most of my vacations but ended up signing up for an 8D7N ASA tour this time round because my mum prefers tour to free and easy since everything is already arranged for you. So here goes day 1 of my trip…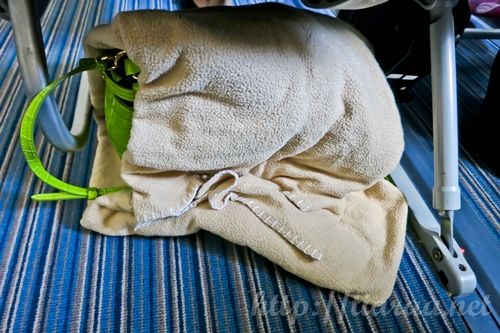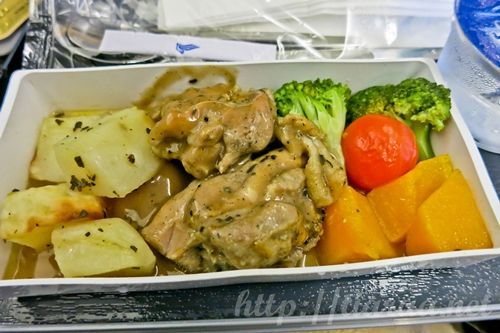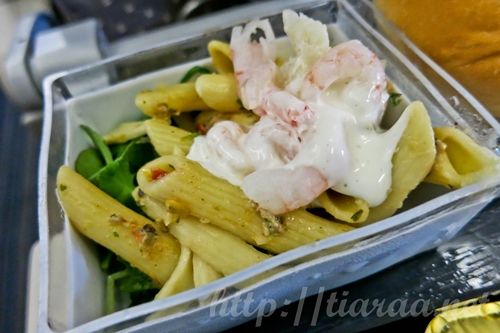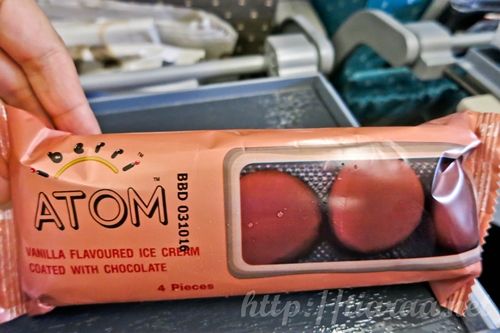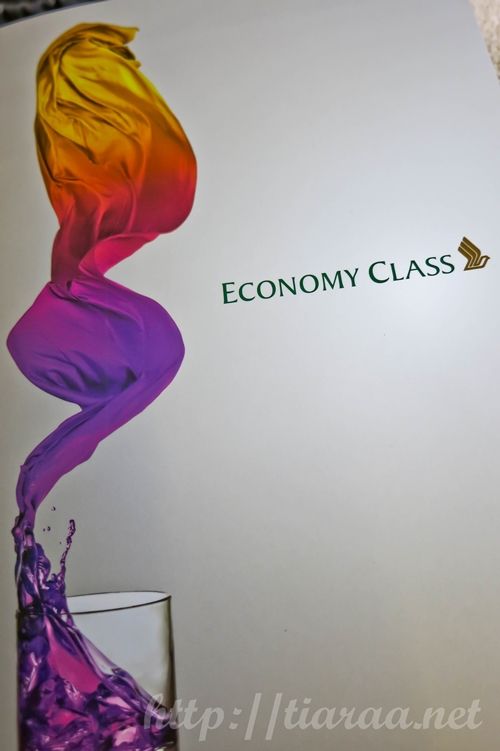 Our flight was 11.55am last Saturday and we were told to meet at Changi International Airport to check in at 9.30am. The tour leader who was handling us was Sammi. She is very friendly and helpful. However, she was quite anxious and seems to be all over the place. A little disorganized but sweet nonetheless. We passed her our passports and she got us our boarding pass soon after. She kept telling us to check whether our names align with our passports before we check in our luggages. After we have checked in, we had the freedom to dine, shop and do whatever we like until we reach the gate. Sammi told us to wait for her before passing through the gate so that she will know who has went in and who has not. After which, we did not need to report to her until we have arrived at the baggage claim area at Taoyuan Airport.
Our flight departing from Singapore to Taipei was SQ 878. I have not taken SQ flights since they cut their flights to Vancouver in 2007 so it was considered a new experience for me. As Singapore Airlines is one of the best airlines in the world, you will not be surprised when you see charismatic air stewardess and steward, in their kebayas and suits respectively, being generous with their smiles and greeting you politely. One air steward even noticed that I did not want to dirty my Fendi bag as I placed my Fendi bag on top of the plastic wrapper of the blanket. Without requesting for anything, he took the initiative to open up a brand new blanket to wrap my Fendi bag nicely and place it on the floor. This is definitely top-notch service and one of the reasons why Singapore Airlines is considered a world class airline! At Singapore Airlines, the usual procedure is receiving a small hot towel from the stewardess/steward before the plane depart. After the plane has took flight and it was safe to move around, the stewardess/steward will serve everyone any beverage of their choice and a packet of nuts to start our digestive system kicking. I had unsweetened soya milk and water along with my packet of nuts. After about 15-20 minutes, lunch was served. I chose the grilled chicken instead of wok-fried chicken as I did not want fried rice for my source of carbohydrate. So as you can see from the above, the appetizer was marinated seafood with penne pasta salad, which I could not finish. The main course was grilled chicken with black pepper sauce, sauteed vegetables and roasted potatoes. I chose tea instead of coffee and dessert was none other than ATOM's frozen chocolate coated vanilla ice-cream. We were served with water again after half an hour and once again half an hour before our plane descent.
We arrived at Taiwan Taoyuan International Airport at 4:50pm and after collecting our baggage, we met Sammi at the designated area. We were divided into groups and our group of four consisting of my mother, brother, his girlfriend and I were labelled as Group A. There were two ASA tours that arrived at the same time but in the tour that we are in, there were 42 of us and our Taiwanese tour guide who met us at the arrival hall was Cheng Han Wei / 程漢威. He brought a couple of us to purchase a Taiwanese sim card so that we can use our phones during the boring bus rides. This tour guide is relatively interesting and knowledgeable though but I will elaborate more on that later. My brother got me the 7 days Emome sim card with unlimited data for 450NT, which is quite cheap!! From the airport, we traveled to Taichung to have dinner that the tour has provided for us before we could browse the night market on our own.
Fengchia Night Market / 逢甲夜市
Xitun District,
Taichung City, Taiwan 407
+886 4 2220 3585

Steamboat provided by tour: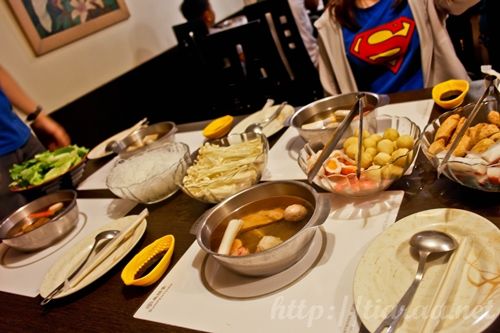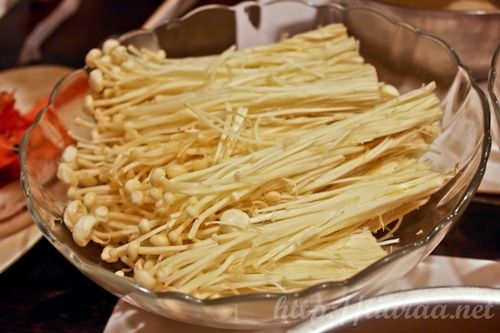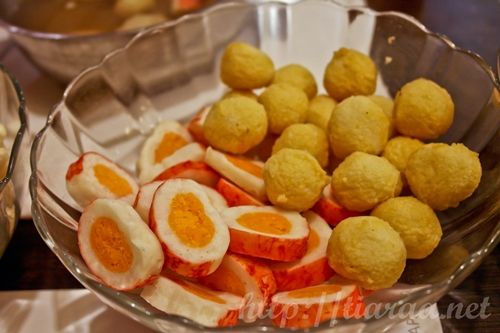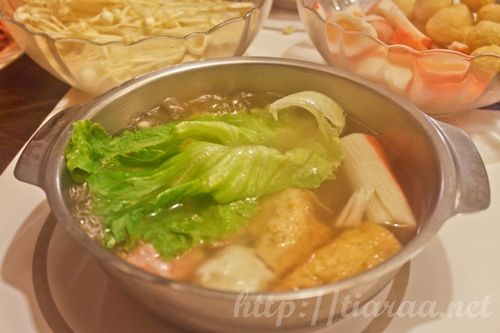 Being in a tour makes you tired and that is one reason why I did not manage to take pictures sometimes because I am just so lethargic just by being in a tour. That is one reason why I did not manage to get the name of this restaurant that we went to. It was a terrible steamboat restaurant as the food items served were still frozen and even after boiling them for eons, it is still very rubbery and tasteless as well. Even with the mala sauce given, it is not spicy at all. It was also very hot as everyone had their own steamboat bowl boiling away. Thus, we were sweating like mad! We did not want to go on indulging in disgusting food that was not worth our calories so our entire tour members went on our own to try out the food at the night market.
Night Market:
Since it was a Saturday night and the night market is located next to Feng Chia University, the night market was filled with human traffic and my mother was quite worried being in the crowd so we skipped a couple of "to-eat-food" as there were long line ups as well.
Adorable little things: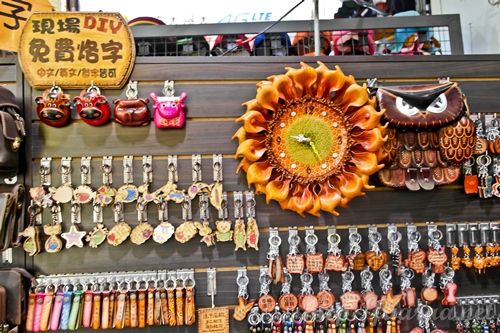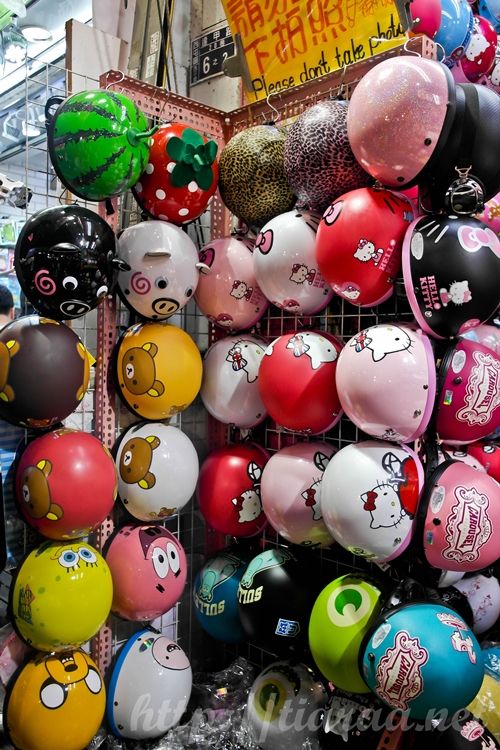 Taiwan is also known for cute items such as the above. If I was much younger, I would have bought so many things in the night market. However, as you grow older, sometimes you question if you really need the item and what would you use for it. That is why I hardly shop when I am abroad unless the item is of good quality and does not cost much.
大腸包小腸: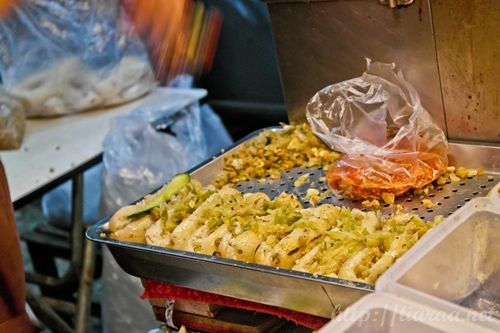 On the bus, the tour guide told us that we should try 大腸包小腸 but warned us that there will be many stalls of it and all of it will have a huge line up. Thankfully, we managed to find a stall at the alley, which did not require too much time to queue for it. This food item is relatively interesting as it is basically pork sausage, cucumber, cilantro, pickled mustard green, peanut powder and Chinese basil being wrapped in a huge glutinous rice sausage. I like how the food taste like but can never eat huge stuffed food like this as I will end up dropping everything. My brother also enjoyed this dish the most that night.
NEAREST STATION: Taichung railway station, free shuttle bus to Fengchia
The first day was quite tiring for all of us so I did not manage to eat much but was excited to see what the second day could offer. Will write more about it in my next entry so stay tuned!