My domestic helper, Yati wanted to try making Nasi Lemak yesterday morning so since it is the weekends and I was free, I went to help her so I can learn how to cook it as well. Although it may seem difficult to cook it, it is pretty easy actually.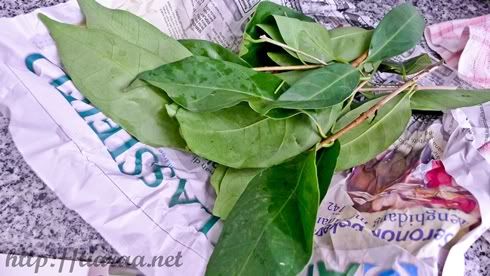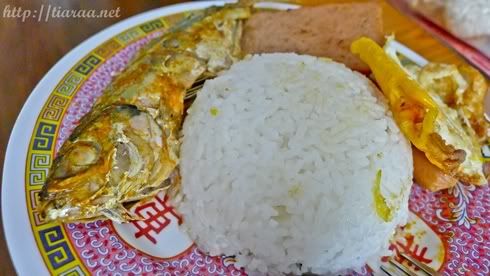 RICE
Recipe:
2 cups of rice
3 down salam/down pandan
2/3 coconut milk
1 tablespoon of olive oil
2 cups of water
1.5 teaspoon of salt
Instructions:
1) Pour two cups of rice into the rice cooker and wash it thoroughly.
2)  Drain the water and pour 2/3 of the coconut milk into the rice cooker.
3) Put in the 2-3 downsalam and a tablespoon of oil.
4) Add salt and mix everything.
5) Let it rest for 5 minutes prior to starting your rice cooker.
OTHER INGREDIENTS: 
FISH
Fried ikan selar
EGG
Fried sunny-side up
MEAT
1 fried hot dog & 1fried luncheon meat
Touch up your Nasi Lemak with sambal chilli and kerupuk.
It's time to serve your guests and yourself !
swisscheese*
Highlights
Network
swiss@tiaraa.net
Swiss Tiara Sumarli
Create Your Badge
Food & Travels
Meta