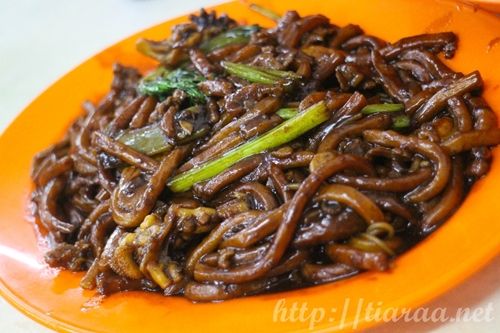 I just came back from my business trip to Kuala Lumpur last night and I got to say that I love Malaysian food a lot more than Singaporean food because you can taste the authenticity of the food and see the old school settings of the coffee shop. Totally love it! During dinner time on Friday, our Malaysian colleague came to pick us up after settling his tasks. He brought us to the coffee shop that serves the famous hokkien mee.
Restoran Aik Yuen / 亿园福建面
41 Jalan Sarikei, off Jalan Pahang,
53000 Kuala Lumpur
001148408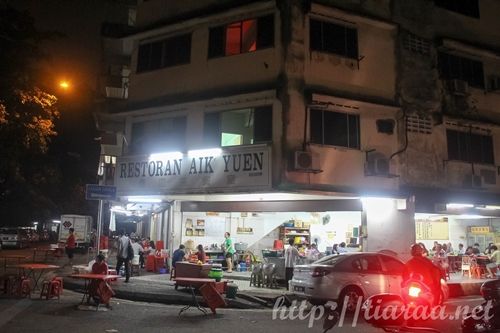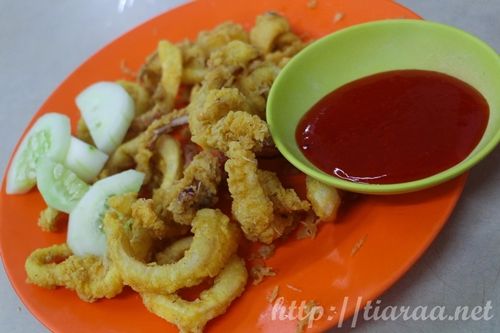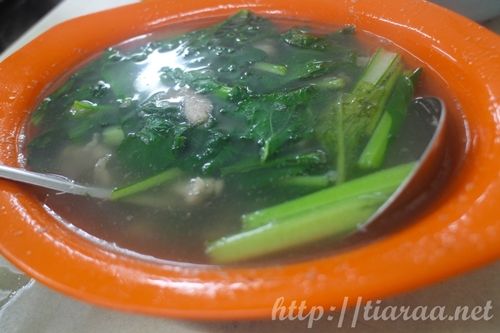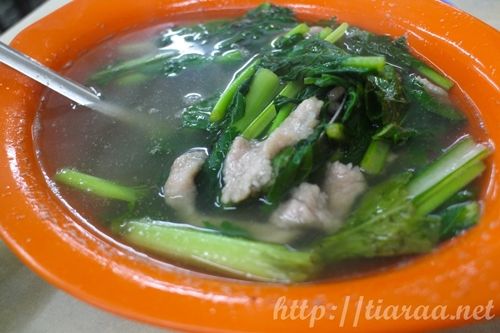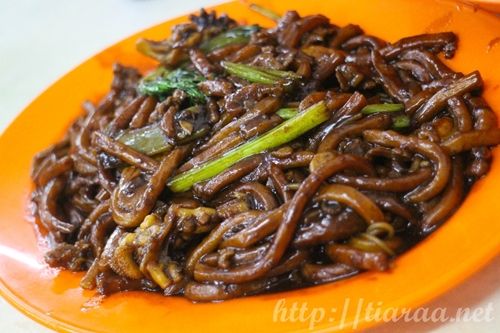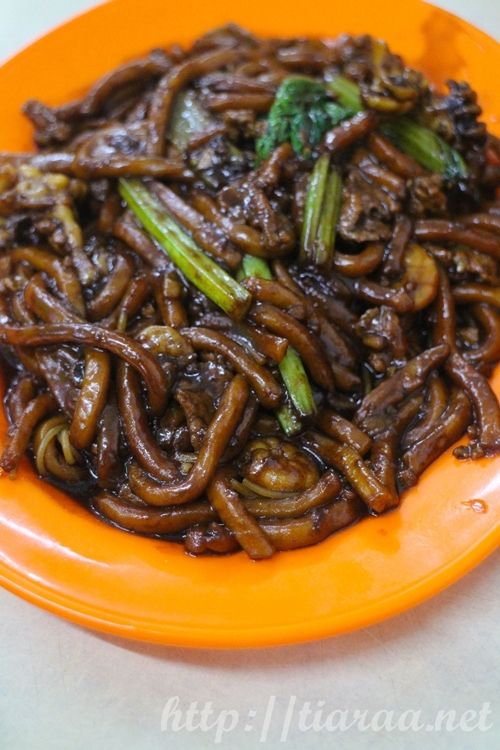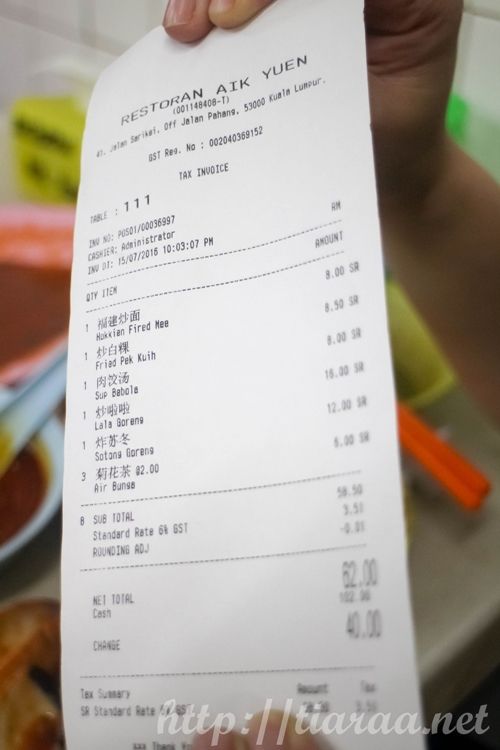 According to my Malaysian colleague, this place has been around for ages and the reason why it is so popular is because the Hokkien Mee is cooked the old school way, which is brilliantly cooked over charcoal fire. Since this is the case, the kitchen is opposite the restaurant so that there will not be an intense smoke from the oil. It was drizzling that night but it was so heartwarming seeing the male servers/bosses ferrying the female servers/lady bosses back and forth from the kitchen to the restaurant carrying plates of noodles and other dishes. Even though it is more adventurous to have the outdoor seats, there are lots of moquitoes that will definitely feed on me. Thus, we dined indoor. We let our Malaysian colleague take the lead to order since he knows this place inside out. We shared Lala / 炒啦啦 (second picture), Fried Pek Kuih / 炒白果 (third picture), Sotong / 炒鱿鱼 (forth picture), Sup Bebola / 肉饺汤 (fifth & sixth pictures) and of course, the highly raved Hokkien Mee / 福建炒面 (seventh and eighth pictures), which cost RM16, RM8.50, RM12, RM8 and RM8 respectively. The food took quite a long time to be served as it was a Friday night and there were many customers that night. The lala dish is not one of the best I had but with the spicy and sour sauce, it is decent. The sotong dish is basically fried sotong but once you mixed it with the chili sauce provided, the tastiness of the food increased from 5/10 to 7/10. I am very impressed with the  Sup Bebola as it is just a simple dish consisting of pork and vegetable soup but the pork meat is so much more tender than other pork meats I had. I am not a huge fan of pork meat so giving this dish a thumbs up means a lot! I was rather disappointed with the Hokkien Mee and found it overrated because I came in with so much expectations but the noodles are lacking of subtance, which is the wok hei from my opinion. No doubt I love my noodles to be on the moist side but the taste is one-dimensional probably due to the flavour solely from the dark soy sauce. Oddly enough, I found the Fried Pek Kuih the highlight of my food trip to Aik Yuen as the rice cakes are chewy and bouncy enough and the soy sauce, that differs from the sauce on hokkien mee, gives the dish an extra oomph. I am quite surprised that this coffee shop is GST certified and thus, GST in incorporated in the bill. The total bill came up to RM62, which is very worth it for Singaporeans but my Malaysian colleague told me that earning Malaysian Ringgit, this is not considered cheap to them.
Ratings for Lala: 6.5/10★
Ratings for Fried Pek Kuih: 9/10★
Ratings for Sotong: 7/10★
Ratings for Sup Bebola: 8.5/10★
Ratings for Hokkien Mee: 5.5/10★
Opens daily except for Wednesday from 7pm-1am
Nearest Train Station: Titiwangsa via Monorail
Payment Methods: CASH ONLY!
NON-HALAL
Ambiance: 6/10
Service: 6/10
Food (taste & appearance): 7.3/10
Value: 7/10
Total: 6.58/10★
As I always say, life often takes you by surprise. You head to the coffee shop for their signature dish but you end up enjoying the most unexpected dish. That is how my experience with Aik Yuen is. Hope to try better Hokkien Mee elsewhere in Malaysia though!