On the second day at Hanyang University, my roomie and myself hung out and went to Wangsimni to eat together. My roomie is a Korean fanatic and knows Korea pretty well so she brought me to many parts of Wangsimni wanting to introduce a good Korean restaurant to me. However, after much search, we ended up at the restaurant that we were at on the first few hunts.
김밥타운
성동구 행당동 286-74번지
02-2293-2279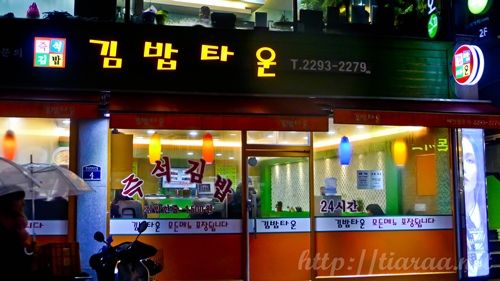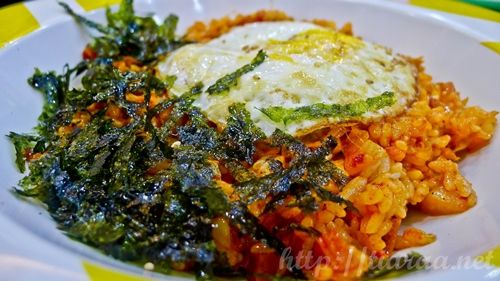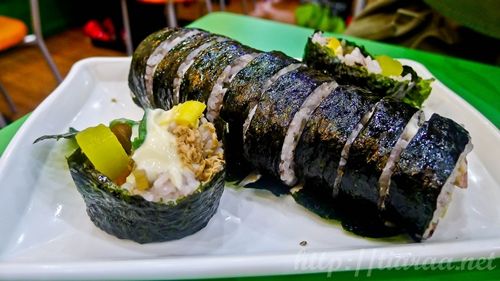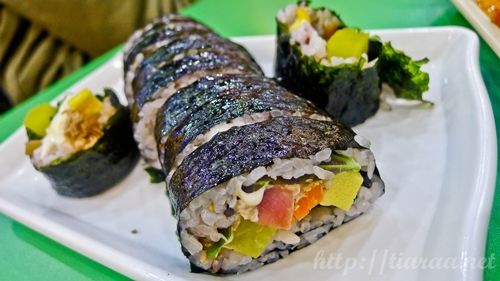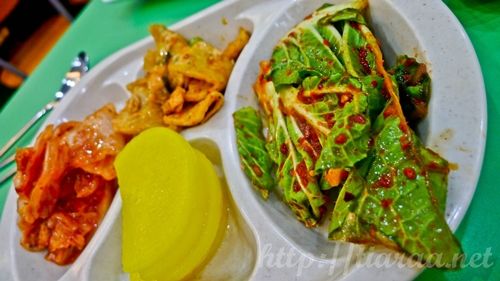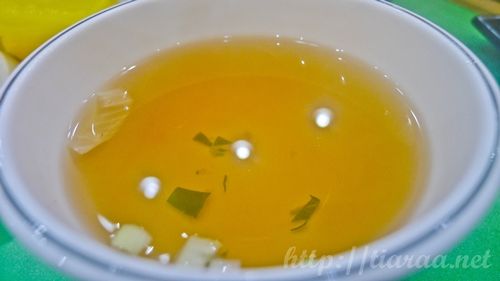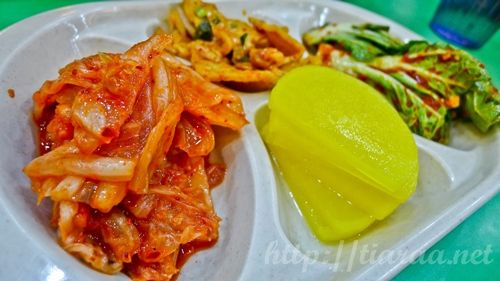 Since my roomie could converse very well in Korean, she explained to me what each dish is so that I can choose from the menu. I ordered a typical Korean dish, which is none other than the Kimchi Fried Rice / 김치볶음밥. My dish costs only 4,000 won. On the other hand, roomie got something that I have never tried before – the amazing Kimbap / 김밥! I have never tried kimbap at all so when roomie let me try a slice of it, I was salivating all over. I could not believe that I have been missing out on this although I have been in Seoul for weeks! It was like a Korean version of sushi, which I will elaborate more on my next entry.
PAYMENT METHODS: CASH/CREDIT
NEAREST STATION: WANGSIMNI
OPENING HOURS: 24/7

Ambiance: 6/10
Service: 6.5/10
Food (Taste & Appearance): 7/10
Value: 8/10
Total: 6.88/10★
You can never go wrong consuming any Korean food in every Korean food stalls!
Tags: gimbap, kimbap, kimchi fried rice, 김밥
Highlights
Network
swiss@tiaraa.net
Swiss Tiara Sumarli
Create Your Badge
Food & Travels
Meta