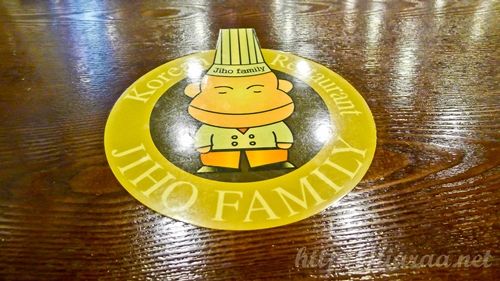 BFF Vivian and I went back to Dongdaemun for the THIRD time as she was heading back to Singapore the very next day so she wanted to do some last minute shopping. We went to have dinner before shopping. Vivian was craving for Ginseng Chicken so we entered 주지호 한방삼계탕 upon chancing upon it.
주지호 한방삼계탕 / Jiho Family Korean Restaurant
서울 동대문구 장안2동 305-2
02-2214-3998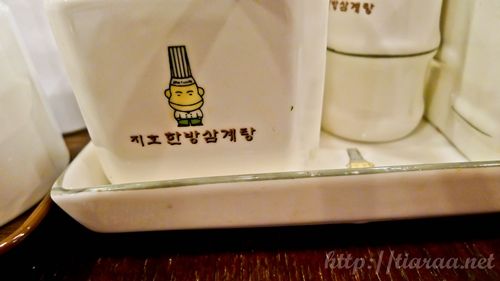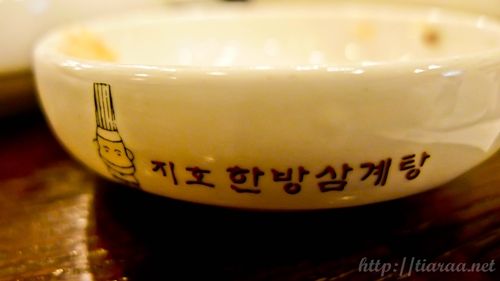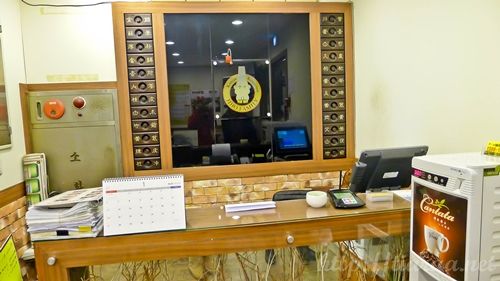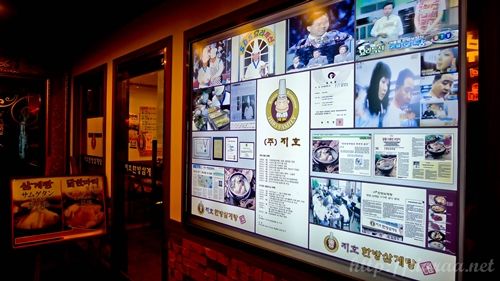 We were surprised that there were not a lot of customers when we came into the restaurant so we thought that the restaurant may not be serving good food. However, we continued dining there anyway. I do not really have much of an impression of the servers but I remember that they could speak mandarin so we were not sure if the food will be authentic. Still, we proceeded to order the food. There seem to be quite a number of articles about the restaurant as depicted from the pictures though. I found the design of the restaurant very ordinary but what I love about this place is their adorable logo.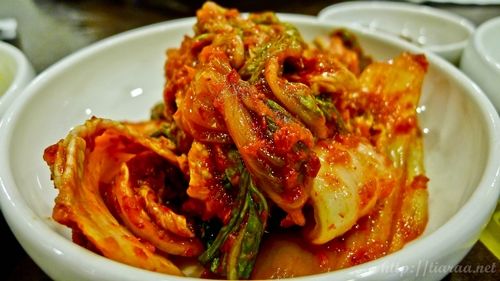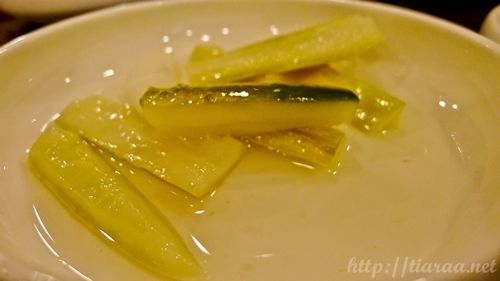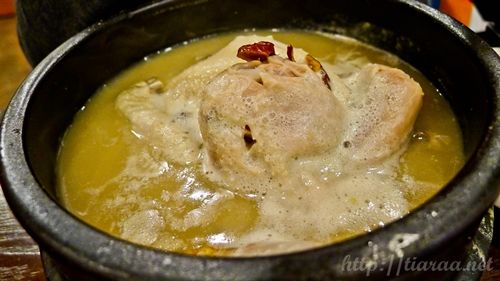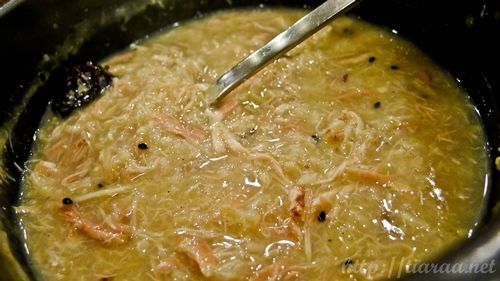 BFF ordered the 미용삼계탕 (6th picture) while I had the 죽삼계탕 (7th & 8th pictures) and we were also served with complimentary Korean side dishes (1st-5th pictures) as usual. Vivian's dish comprises of young chicken soup with ginseng and other oriental medicines for beauty purposes. As for mine, it is basically porridge filled with baby ginseng chicken. Both of us found the food mediocre - definitely no WOW factors for me! However, I had ginseng chicken soup in one of the Korean restaurants at Singapore a few weeks back and the dish pales in comparison to even this ginseng chicken soup served at 주지호 한방삼계탕.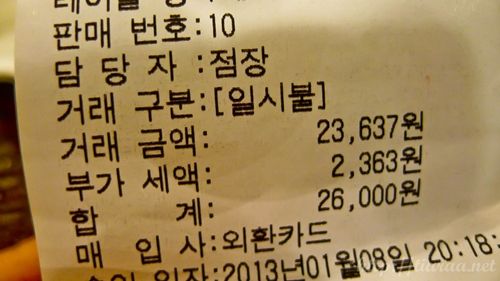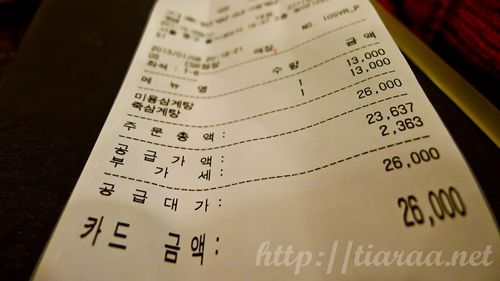 We were charged with 13,000 won (~CAD$13.82 / USD$12.53 / SGD$15.69) per dish inclusive of tax, which is relatively cheap if you compare it to other countries. The Ginseng Chicken Soup I had at a Korean restaurant a few weeks ago costs SGD$16 and SGD$20 for a small and big bowl respectively.
PAYMENT METHODS: CASH/CREDIT
Nearest Station: Dongdaemun Station
Ambiance: 6.5/10
Service: 6/10
Food (Taste & Appearance): 7/10
Value: 7.5/10
Total: 6.75/10★
If you are around the area, perhaps you can look for other restaurants that serve ginseng chicken but if all fails, it is not that bad coming here to try it after all.