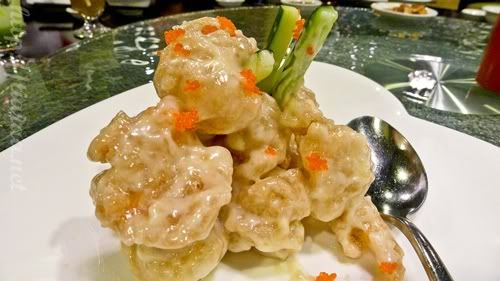 My "Gou Cek" decided to bring us out on the day that both my father and I had to return back to Singapore after our Lunar New Year gatherings at Jakarta. I had to rush back because I needed to pack for my vacation to Vancouver! We were at the basement of Central Park deciding where to eat. I wanted to eat Indonesian food because we are in Indonesia and I love their cultural food but my youngest sister and elder brother prefer to have Chinese or Japanese cuisines. So, we settled for May Star!
May Star
Central Park
Jl. Let. Jend. S. Parman Kav. 28,
Jakarta
+6221 5698-5420

View Larger Map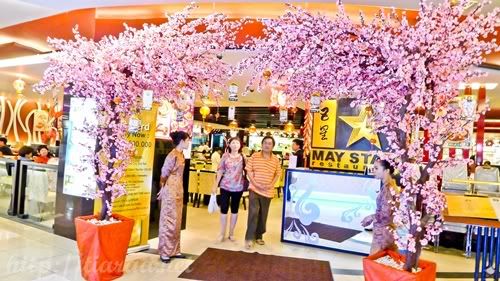 May Star looked beautiful from inside out. They have pseudo cherry blossoms at the exterior and lots of grand intricate designs inside. This restaurant is more for family dining or business meetings. The services is as usual very good! I really enjoyed my time there with my father, "Gou Cek" & siblings!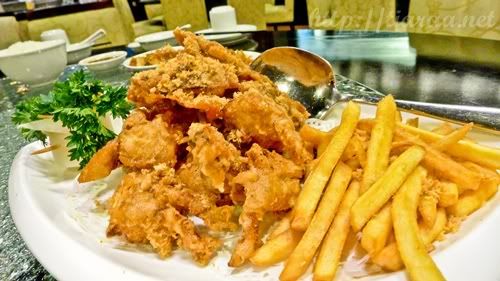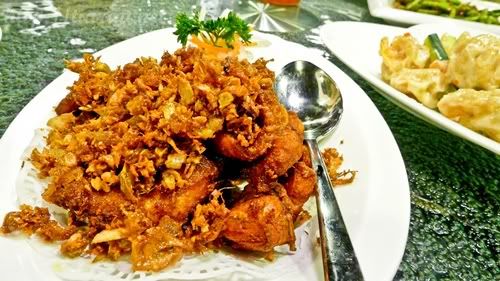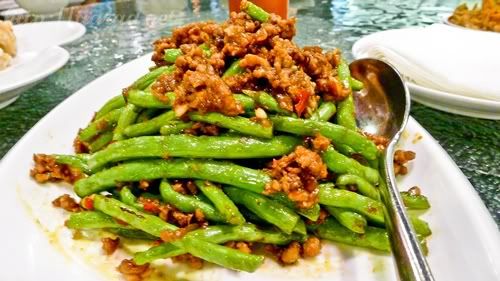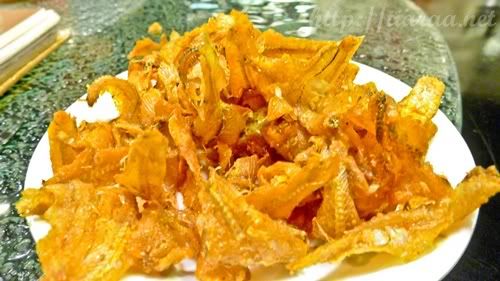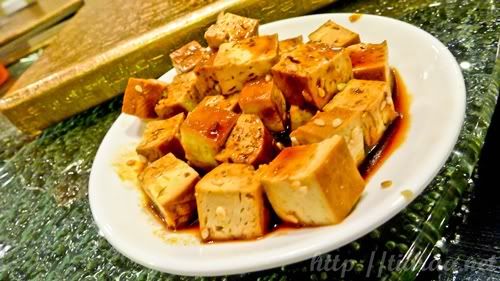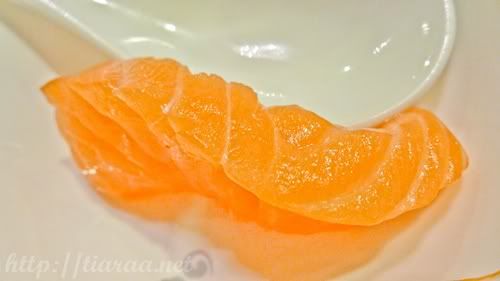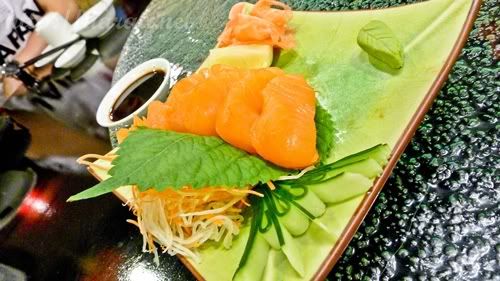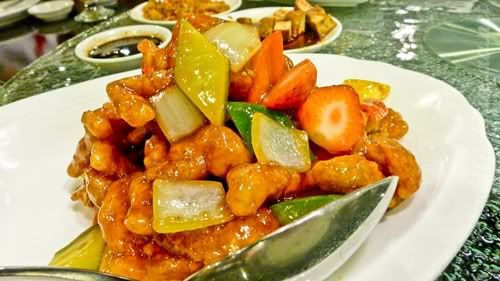 A lot of things we ordered were out of stocks so we settled for soft shell crab, baby french bean, tofu, deep fried chicken, salmon sashimi, sweet and sour pork and fried peeled prawn.
The soft shell crab (kepiting soka goreng dgn abon manis) is deep fried and covered with floss. It costs 68,000 Rp – Very delicious but really oily & unhealthy!
Rating: 3/5★
The baby french bean (tumis buncis dgn ayam cincang ala szechuan) is stir-fried and cooked in Szechuan style. It is 52,000 Rp and is cooked with minced chicken. Spicy and oily – #9 style!
Rating: 2.8/5★
The chicken (ayam goreng garing ala kota malam) is deep-fried and cooked in Midnight style. It costs the same as the baby french bean, 52,000 Rp. Another oily dish that makes it tasty!
Rating: 3/5★
The salmon sashimi (shashimi ikan salmon) is 48,800 Rp and the taste is definitely not as good as the ones in Vancouver! It does not have a firm touch but it has a smooth texture.
Rating: 2.5/5★
The sweet and sour pork dish is very unique as the chef added strawberries and cucumbers into the dish, making it very yummy!
Rating: 4/5★
The fried peeled prawn (udang kupas goreng dgn mayones & telur tobiko) is topped with mayonnaise and tobiko egg. It is definitely worth the 78,000 Rp!
Rating: 4.5/5★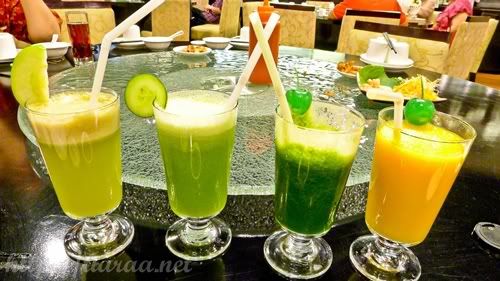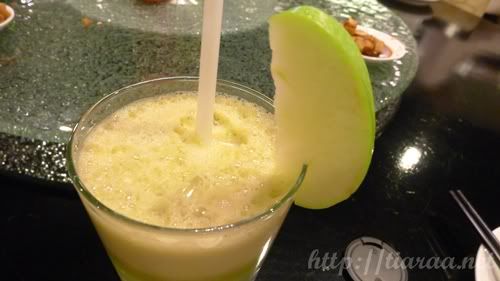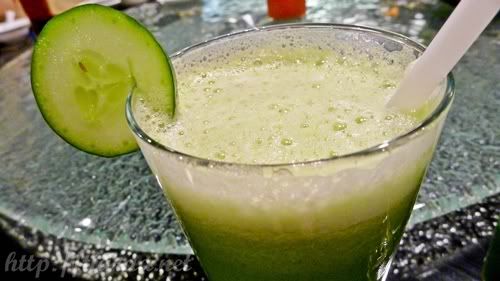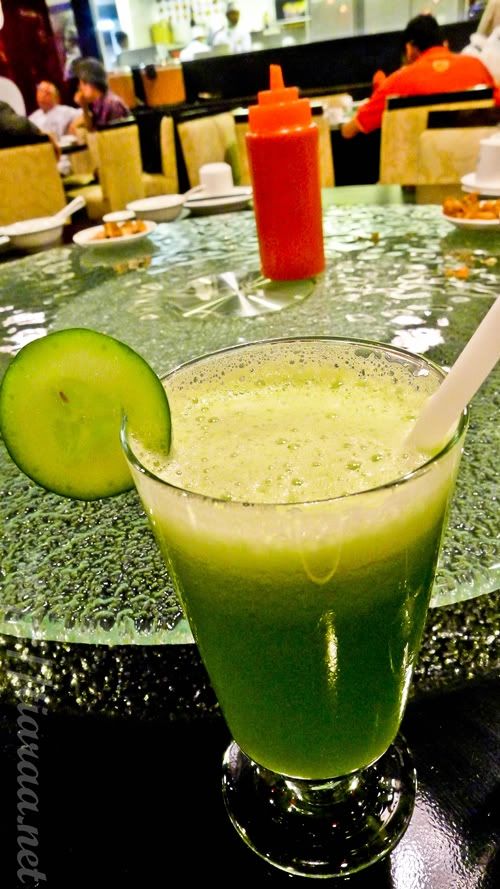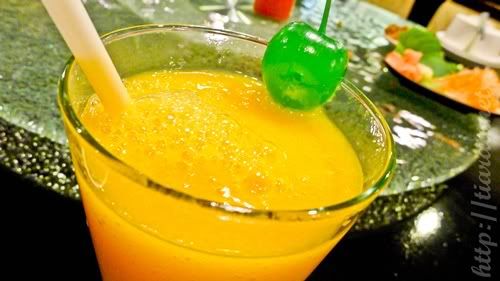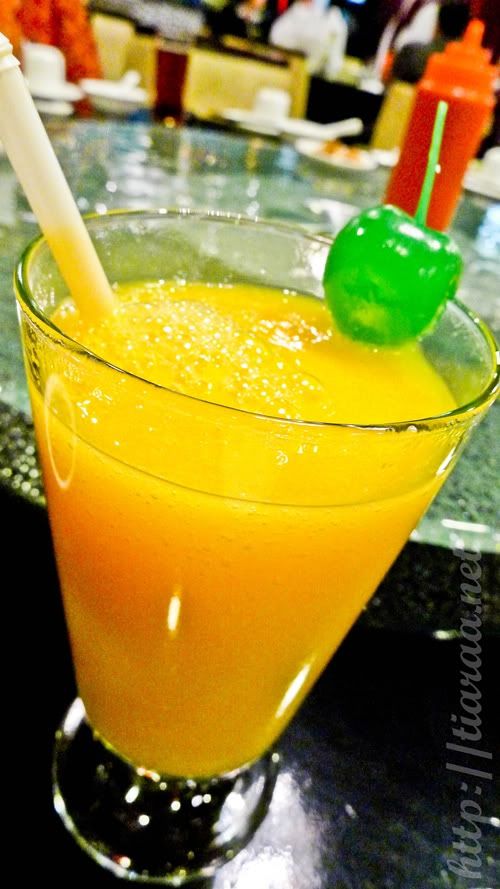 1st picture – My uncle, siblings and I decided to order juice while my dad ordered Teh Jawa.
2nd & 3rd pictures – My brother had apple juice.
4th & 5th pictures – I forgot if it was my "Gou Cek" or sister who had the cucumber juice.
6th & 7th pictures – I had the mango juice but regretted it after tasting a sip of it! Should have ordered the avocado juice so that I can match my family's other green juices! We all requested for less sugar to keep fit. The juice is really refreshing though!
Rating: 3/5★
CASH/CREDIT/DEBIT
Opens daily: 10am – 10pm
Ambiance: 9/10
Service: 9.5/10
Food (taste & appearance): 6.51/10
Value: 6.5/10
Total: 7.88/10★
In conclusion, May Star has a fair share of both good and bad dishes. Just be sure you are ordering RIGHT!

swisscheese*