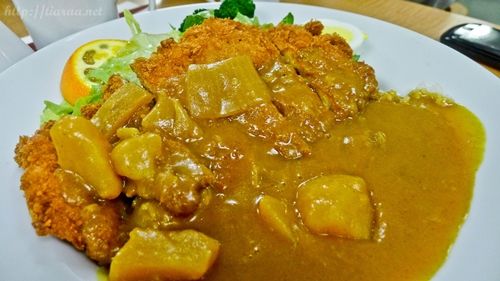 The Joyce Homies and I were bored to dine at Joyce area as we are always eating at places like Sunflower, Jiaozi and such so we decided to try another place at Burnaby and that happens to be none other than Hi Genki.
Hi Genki
6680 Southoaks Crescent
Burnaby, BC V5E 4N3
(604) 777-0533

View Larger Map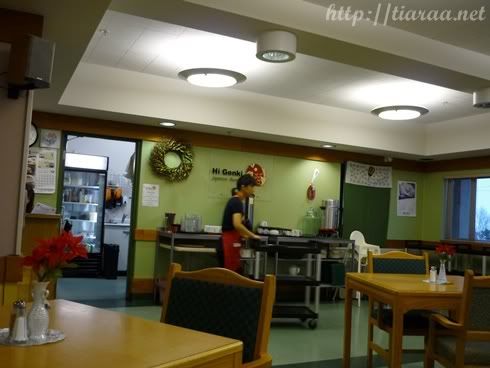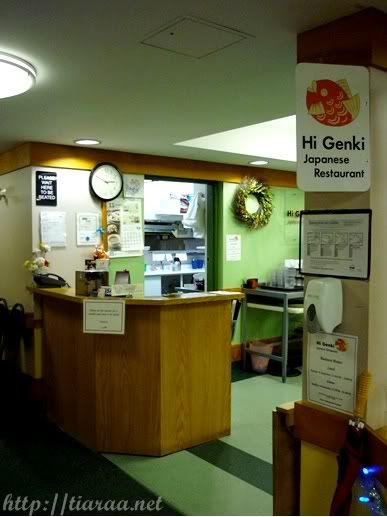 If you have not read my previous entry on Hi Genki, I first knew about Hi Genki from my cousin when he brought both my father and I to try it. I have friends that celebrate their birthdays there and also, a lot of people in the Indonesia community at Vancouver always dine at that place. Speaking of that, I met 3 groups of Indonesians having their dinner there when we were there. During peak hours, the servers are always busy running around to take orders and serve food but even during those times, it is not excessively loud as there are senior citizens residing there. It is quite a good restaurant to have engaging conversations in. The only problem is the place is not relatively accessible to commute there.
In chronological order, we ordered Pork Katsu Curry (1st & 2nd pictures), Sake Curry (3rd & 4th pictures), Chicken Katsu Curry (5th picture), Karaage Donburi (6th picture), Banana Tempura (7th picture) and Anmitsu (8th picture). The Pork Katsu Curry is made up of pork cutlets that are deep fried and breaded topped with curry sauce and served with steamed rice, curry potatos, salads, half a boiled egg and a slice of orange. The Sake Curry and Chicken Katsu Curry have practically the same ingredients except that they serve breaded deep fried salmon and pork respectively. All three dishes cost CAD$9.50 individually. For such a big portion, it is definitely worth every penny. Firstly, the food is so tasty but not oily and does not have too much MSG. Secondly, I can take the remainder to go and have it for my next meal. Since it has such a large serving, we gave a piece of ours for the others on the table. Our other friend had the karaage Donburi, which comprises of deep fried chicken topped with teriyaki sauce and served with rice on another bowl. His dish costs CAD$7.95. In some restaurants where you purchase a donburi, the meat is very little compared to the rice. However at Hi Genki, they serve quite a lot of karaage chicken in their donburi. That is what I love about this restaurant! When we were full from dinner, we wanted to share desserts so I ordered two desserts for the four of us. I wanted to get the Ice Cream Tempura but is is out of stock. Out of the three times I wanted to order Ice Cream Tempura, it was only available once. What tough luck! In the end, we got the Banana Tempura and Anmitsu, which cost CAD$3.95 and CAD$4.95 respectively. The Banana Tempura is basically a scoop of vanilla ice-cream topped with strawberry sauce and surrounds by deep fried bananas. As for the Anmitsu, it is a bowl of seaweed jelly, red bean, syrup and mixed fruits topped with a scoop of vanilla ice-cream and whipped cream and decorated with slices of bananas. I enjoyed both desserts but I was so bloated by the time I finished it as all my male friends were too full to share the desserts. Oh boy! I prefer the banana tempura to the anmitsu as it is a balance of dry and moist food products. But I like the fact that the anmitsu has a lighter taste to it.
Ratings of Pork Katsu Curry: 3/5★
Ratings of Chicken Katsu Curry: 3/5★
Ratings of Sake Curry: 2.8/5★
Ratings of Banana Tempura: 3.5/5★
Ratings of Anmitsu: 3/5★
CASH/CREDIT CARD/DEBIT CARD
OPENING HOURS:
11:30AM – 3PM ;
6:15PM – 8.30PM
Ambiance: 9.5/10
Service: 7/10
Food (Taste & Appearance): 6.12/10
Value: 8/10
Total: 7.66/10★
In conclusion, Hi Genki is one of the few decent Japanese restaurants that are reasonably priced for casual dine outs!