After coming back to Vancouver for a week, I wanted to get my items that I have stored in ET's crib. Fortunately, Samuel and Marvin were so kind to help me out with the move. It was quite tiring carrying so many items to the car so we decided to have an impromptu lunch at California Sushi since ET's home was close by.
California Sushi
501 North Road Coquitlam,
BC V3J 1N7
(604) 931-8284

View Larger Map
California Sushi – A place I used to frequent even though it is quite a distance to my home because I was head over heels for their fried California Roll and Spicy Salmon Sashimi. Never did I expect that other places also serve the same standard for those items. The place was quite busy during lunch time but the servers were pretty nice!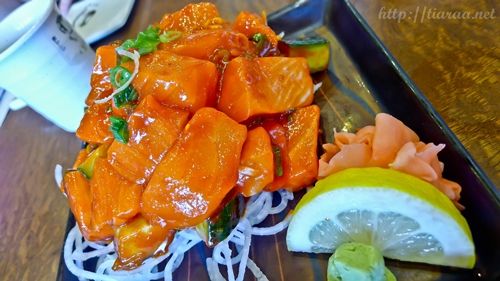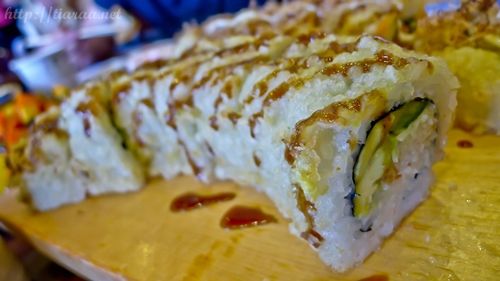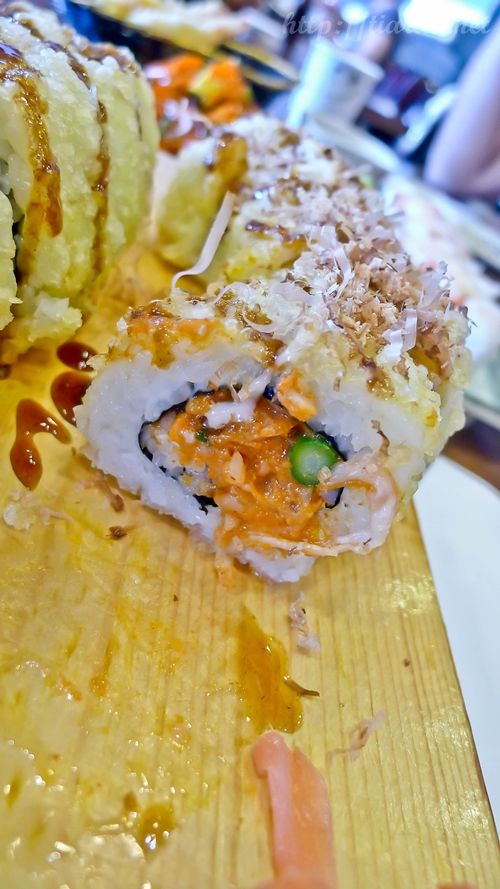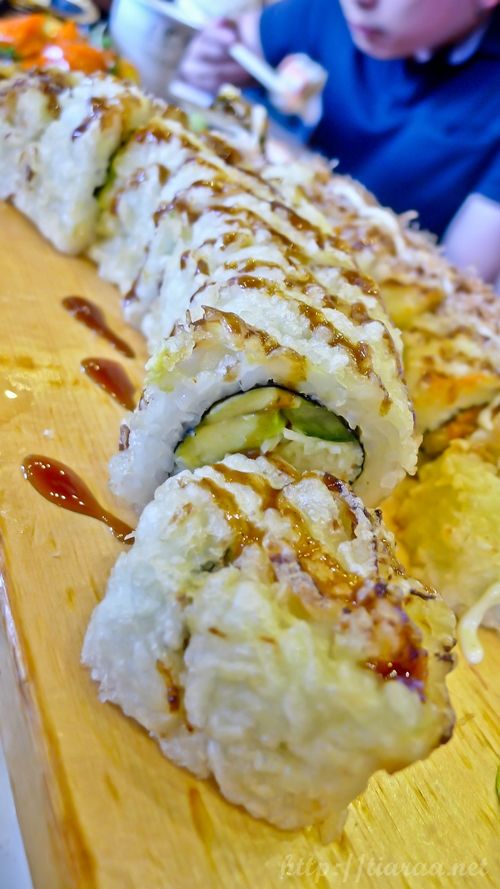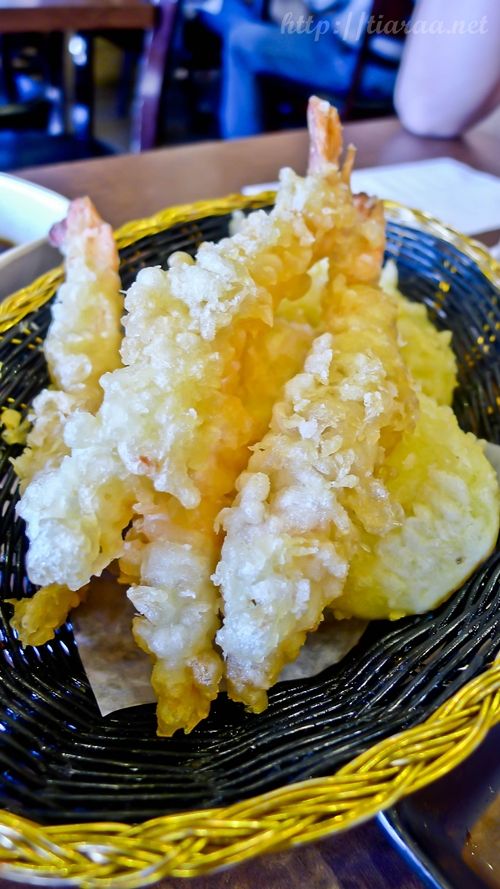 1st picture – Samuel ordered a piece of Salmon (CAD$1.20) for himself as he was craving for it!
2nd picture – My all time favorite Spicy Salmon Sashimi, which costs CAD$8.95. The sashimi is really fresh, chewy and piquant! So glad to be in Vancouver, where there are so many fresh fishes around to make up for fresh sashimis! One thing to note though – too much of spicy salmon sashimi is certainly too much for your palate, which makes me wanna puke. ("JELAT" feeling!)
Ratings: 4.5/5★
3rd & 4th pictures – We shared the Box Sushi as well! The sushi roll costs CAD$4.95 for 6 pieces, which is certainly quite cheap for a special roll! The Box Sushi had everything that I love in it as it includes rice filled with avocado, rice coated with a layer of smoked salmon and topped with scallop cooked shrimp and sliced lemon! Definitely one of the cool mouthwatering rolls with little to no cream cheese or sauce!
 Ratings: 3.5/5★
The rest of the pictures except the last – I used to hate California Roll so much because it is so common. After I was recommended to deep-fried California roll, I fell in love with california roll all over again! Another item that I was craving for was the Crunch Cali Roll, which is basically deep-fried California Roll with their special soya sauce. As you can see from the pictures above, it only costs CAD$3.95 for many slices!! Very delicious although I prefer the Fried California Roll at Kita Sushi even more!
 Ratings: 3/5★
Last picture – Marvin and Samuel were craving for Yam and Prawn Tempura so we got it for CAD$7.50! Quite ordinary, I would say – No biggie!
 Ratings: 2.8/5★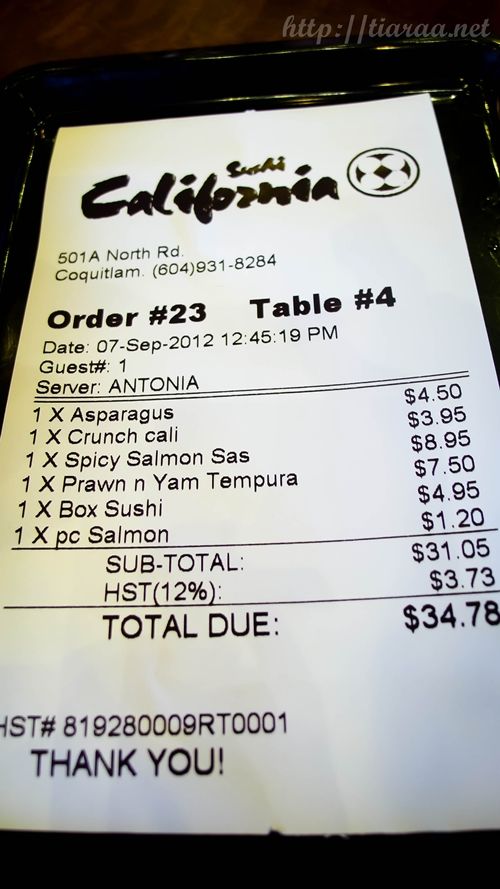 The total came up to CAD$34.78 and I decided to treat these helpful little brothers so I foot the bill and topped 15% tips for their service! It is quite worth it as we had lots of leftovers, mind you!
CASH/CREDIT/DEBIT
NEAREST SKYTRAIN STATION: Lougheed
Opens:
Mon – Thur 11:30 am – 9:30 pm
Fri- Sat 12:00 pm – 1:00 am
Sunday 12:00 pm – 11:00 pm

Ambiance: 6/10
Service: 8/10
Food (taste & appearance): 6.9/10
Value: 7/10
Total: 6.98/10★
As I refrain from consuming sushi and sashimi in Asia, I came back to Vancouver falling in love with sushi and sashimi again!

swisscheese*