If you have read my previous post on Kawah Ijen, you should know that my friends and I went through so much terror just to hike up the volcano. Our purpose to go to Surabaya the night before Good Friday was to head to Banyuwangi on Good Friday itself in order to hike at Kawah Ijen. So Charlene and I took the evening flight to Surabaya via Garuda Airlines on Thursday night. We were so tired as both of us were working before we rushed to the airport so we slept it off in the plane. When we arrived at Surabaya, we were so fortunate to have someone from DBS Treasures to pick us up from the Juanda Airport for free thanks to Charlene's arrangements. I wanted to introduce Charlene to one of Indonesia's highly raved delicacies so I was asking the driver to bring us to Terang Bulan 93 so that both of us can try the red velvet martabak that my sister had a week ago but the driver stated that it is quite far and may not be open so he brought us to a random martabak stall nearby.
Holland Martabak
Jl. Ngagel Rejo
Kota Surabaya
081357 902 445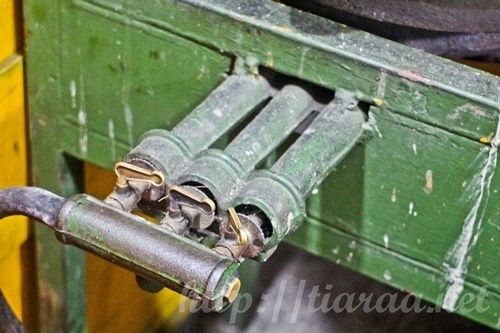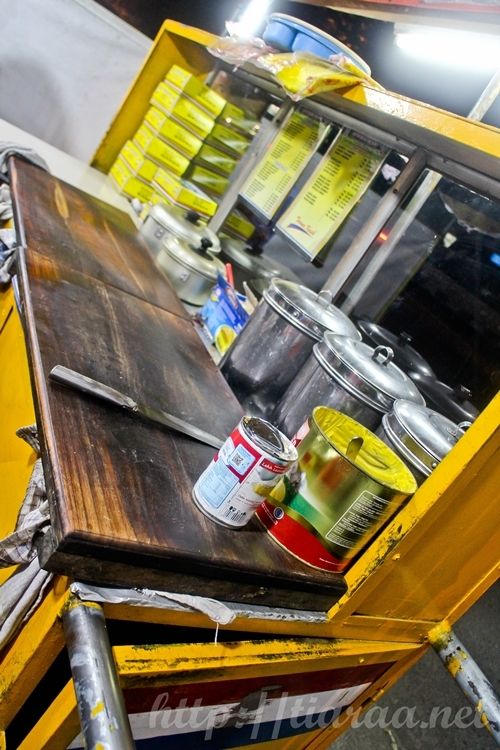 Many martabak stalls are usually stationed by the roadside so do not be afraid if you see flies all over and spray some mosquito repellent so you will not be bitten by those annoying creatures! These stalls usually use gas to cook the martabak. First, they use the mixer to whiz the raw ingredients then they heat it up in the wok and next, they spread butter on it and topped it with other ingredients of your choice. Lastly, they fold the martabak and cut it so that we can consume small portions of it at various times. If you have read my previous entry on martabak, you would have known how much oil, butter, sugar and sinfully delicious ingredients it contains. The previous martabak place is a franchised chain so it is much cleaner and bigger than any small martabak stalls seen at the roadside.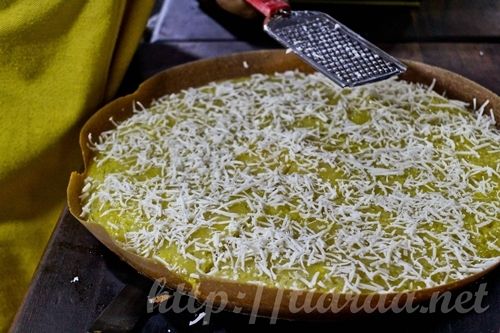 We had the SPECIAL CAMPUR KEJU MARTABAK, which consists of a mixture of kacang / peanut, coklat / chocolate rice and keju / cheese and topped with susu manis / condensed milk. The entire box of martabak only costs 38,000 Rupiah (CAD$3.58 / SGD$3.92 / USD$2.94). Trust me, both of us could not even finish 1/4 of it so this is best bought when there are tonnes of people to share it with. The best we could go was consuming only 2-3 pieces of it each. I did not really like the martabak served here as too much butter was spread on the martabak so it has a heavy buttery taste, causing it to be "jelat" (making you feel like puking as you eat more of it). Moreover, the martabak was too cheesy to bear as well. I still prefer my Manis Tipis Kering Keju Coklat Kacang from Martabak Pecenongan 43 anytime!
OPENING HOURS: Usually only at night
PAYMENT METHODS: CASH ONLY!

Ambiance: 5.5/10
Service: 7.5/10
Food (taste & appearance): 4/10
Value: 5/10
Total: 5.5/10★
The couple who was serving us was very passionate in making the martabak and showing us all parts of their stalls although we were not very fluent in Bahasa Indonesia. However, I had better martabak but this was below mediocre to fulfill my cravings for martabak. I hope to try the red velvet martabak in the future even though I am not a fan of red velvet.