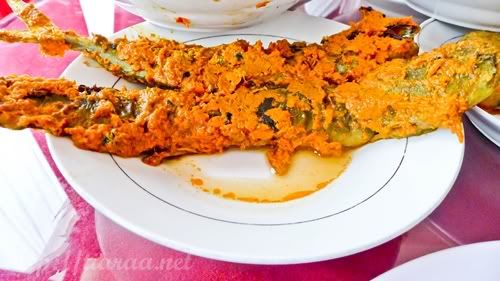 My mother, sister, her two friends and I were staying at Sijori Resort at Batam so a nice local person working at the counter of the resort decided to drive us nearby with the resort van for free. Since it was our last day there, we decided to go ahead with the plan instead of staying at the resort until 4pm. He brought us to Bundo Kanduang to have Nasi Padang.
Bundo Kanduang Rumah Makan
Ruko Tanah Mas BI A/11,
Batam, Indonesia
+62778432027

View Larger Map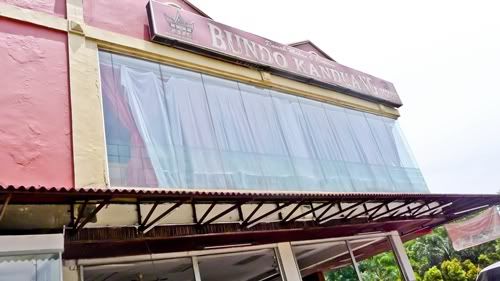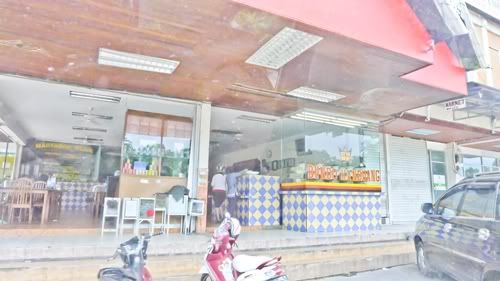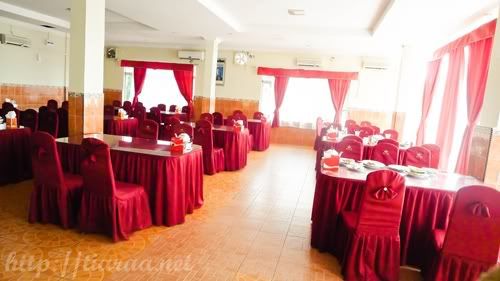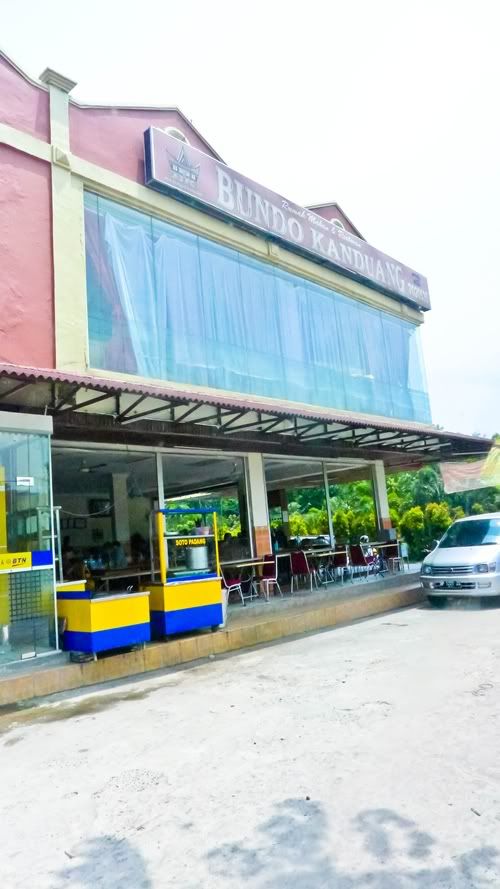 I find that a lot of people may not eat in places like these as it is not located in the mall and some may find that it is unhygienic or the food maybe spoilt. However, ever since I study at Canada, I will try any kinds of food if possible. When you arrive at Bundo Kanduang, you will see a lot of native Indonesians eating at Bundo Kanduang! This implies that the food served there is their local, cultural food. I really love consuming different cultural food and not always sticking to Chinese food. Anyway, we decided to sit upstairs because we really wanted the aircon as it was so HUMID! The air-conditional took awhile to be colder as nobody was seated upstairs. The servers were very nice and friendly with whatever we requested for.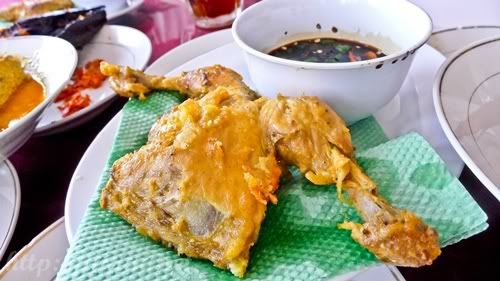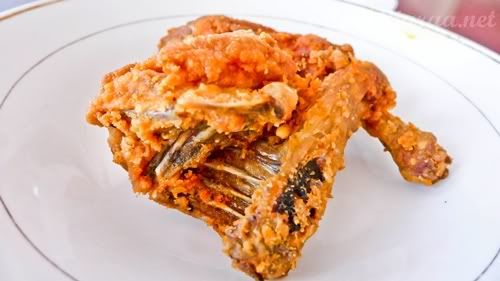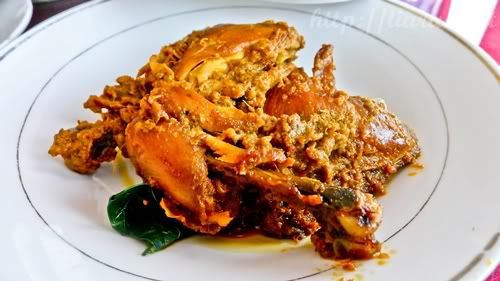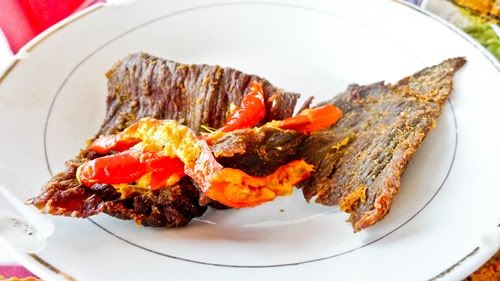 1st picture – I have never ate authentic Nasi Padang in my life before so I was confused when the waiter was spreading a variety of dishes across our longitudinal table. You are not allowed to touch any plates that you are not willing to finish because once you eat bits and pieces of food in that particular plate, you will be charged!
So let me introduce some dishes to you even though I did not eat the dishes in every plate and I do not have the slightest idea of certain food!
2nd picture – We are not a stranger to Ayam Kuning (Yellow Chicken) as my grandmother always bring over lots of Ayam Kuning to Singapore since we were young. Thus, we always label it as "Ama Chicken" since young. The usual spices for this chicken is ginger, candlenuts, coriander, garlic, pepper and the spice that gives the chicken it's yellow colour is either fresh tumeric or tumeric powder. The chicken is usually  simmered with water and the spices so that the chicken can be tender and after which, deep fried for drying purposes. We really enjoyed the ayam kuning with the sauce at the side.
Rating: 3/5★
3rd picture – We had the Ayam Goreng (Fried Chicken) as my sister and her male friends fancy that the most and that is the most universal dish in this restaurant. It tasted really delicious and the chicken was cooked really well (I bet with lots of oil).
Rating: 4/5★
4th picture – I don't think we touched the Gulai Ayam (Curry Chicken – The dried version)
5th picture – We also did not eat the Dendeng Sapi (Beef Jerky), which tasted like Bee Cheng Heng's "Bakwa".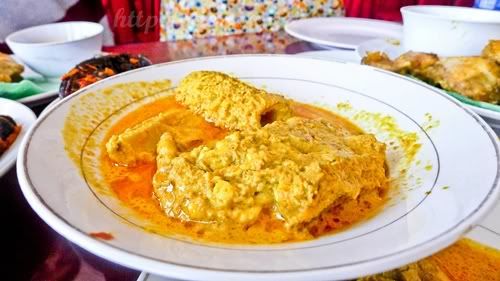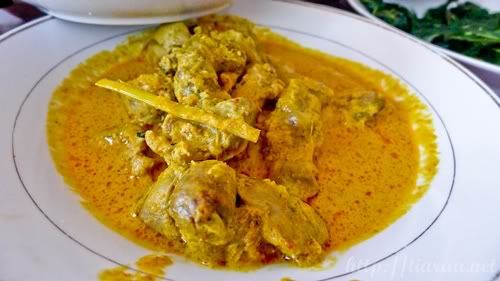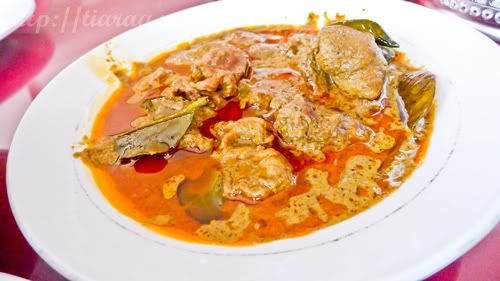 1st picture – The Curry Ayam (Curry Chicken) is very fragrant and a good compliment to our white rice.
Rating: 3.5/5★
2nd picture – Did not eat the Curry Daging (Beef Curry) either.
3rd picture – Isabelle's male friends had the Curry Telor (Egg Curry). I'm trying to avoid egg yolk even though I love consuming it!
4th picture – I will describe the Rendang Daging  (Beef Rendang) in 3 words – Earthly, Pungent & Spicy!
Rating: 3.5/5★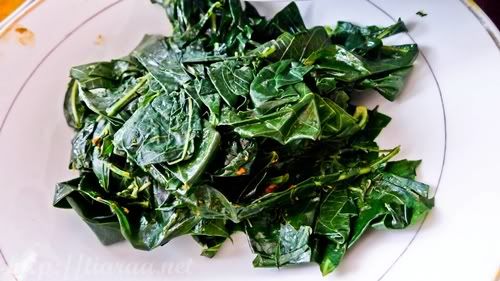 I think we did not touch any of the vegetables >.<
1st picture – Daun Papaya (Papaya Leaves) – Stated to have a tinge of bitterness!
2nd picture – Oseng Pare – Stated to be savory!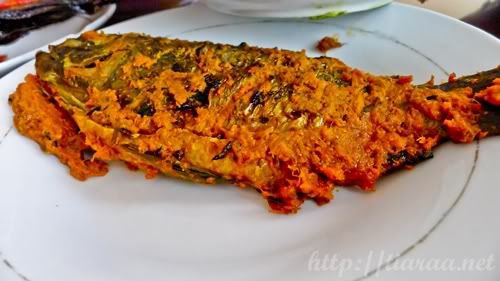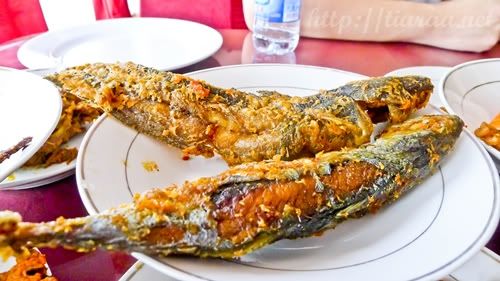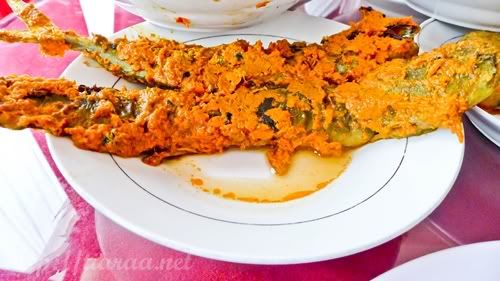 We did not touch any of the above as well!
1st picture – Ikan Bakar (Grilled fish) – Stated to be spicy!
2nd picture – Ikan Goreng (Fried Fish)
3rd picture – Pepes Ikan – Stated to have sour taste because of the tamarind ingredient in it. It is spicy as well!
4th picture – Sambal Goreng Telor (Fried Sambal with egg) – Stated to be very spicy due to the fried sambal!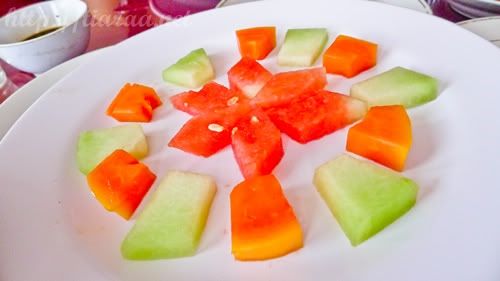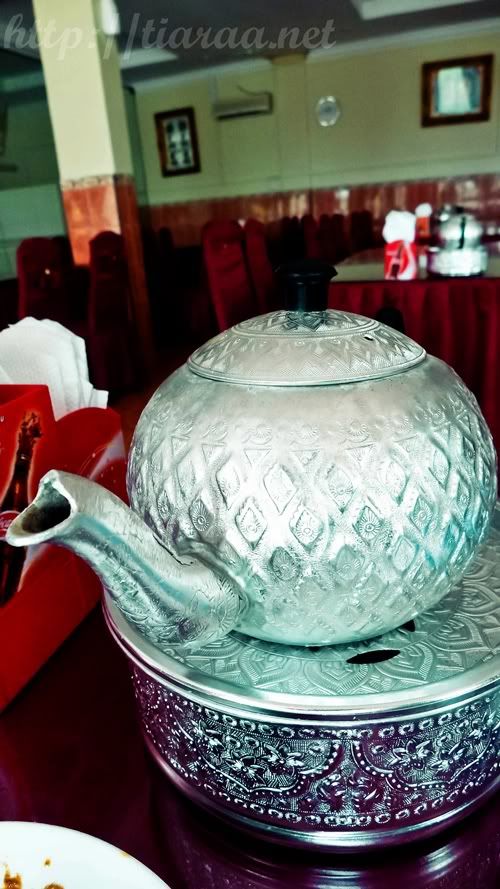 1st picture – As usual, I will be ordering Avocado Juice whenever I enter an Indonesian restaurant. The avocado juice is quite diluted, probably due to the lack of syrup and milk. There was no ice in it as well so it was not as refreshing as the avocado juice I usually have. We decided to order ice and place it in our drinks as we were so warm from the weather! The avocado juice tastes healthier than previous avocado juice I had due to the lack of syrup and condensed milk they put in it.
Rating: 3/5★
2nd picture – Juicy and sweet complimentary fruits served at the end of our meal, SWEET!
3rd & 4th pictures – I never knew that the teapot of water was for washing your hands as Indonesians usually use their hands to eat. It's a skill to have and I wish I learnt how to consume food using my hands since young!
CASH ONLY!
CULTURAL/LOCAL FOOD EXPERIENCE
TRAVEL BY CAR ONLY!
Ambiance: 7.5/10
Service: 8.5/10
Food (taste & appearance): 6.8/10
Value: Nil.
Total: 7.6/10★
In conclusion, the nearest authentic Nasi Padang to Singapore is HERE at Batam!
swisscheese*