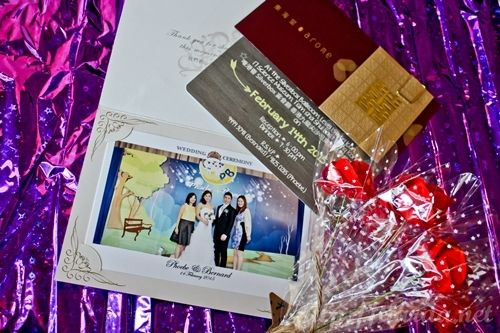 A friend that I got to know in Langara College back in 2007  got married to her high school sweetheart during Valentines Day this year. I was so excited for her wedding since she was proposed to in November 2013 & I was glad that I got to witness the marriage. So Phoebe held her wedding reception at the Silverbox Ballroom of Hotel Icon located at Tsim Sha Tsui in Hong Kong.
Silverbox Ballroom @ Hotel Icon
科學館道17號唯港薈1樓
Hong Kong, Tsim Sha Tsui
+852 3400 1613

Whimsical Wedding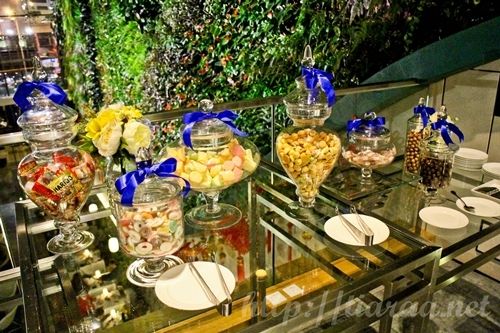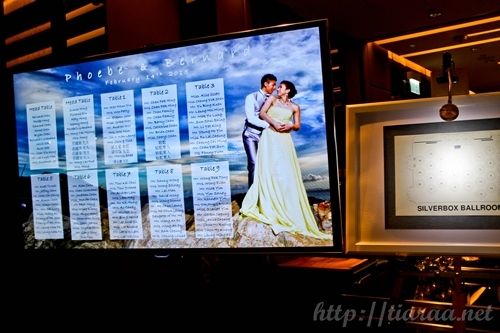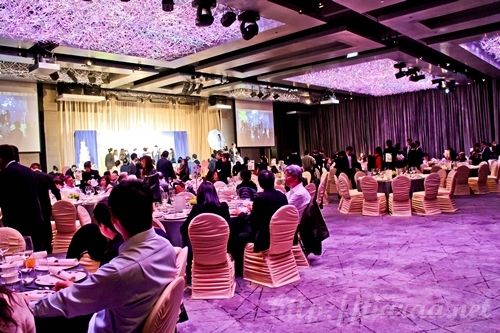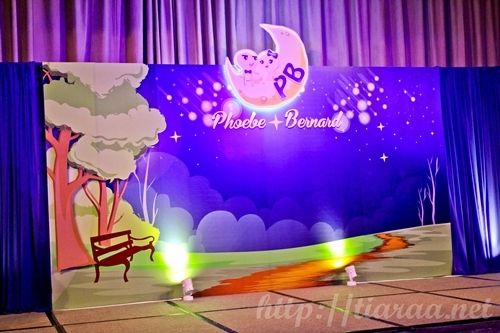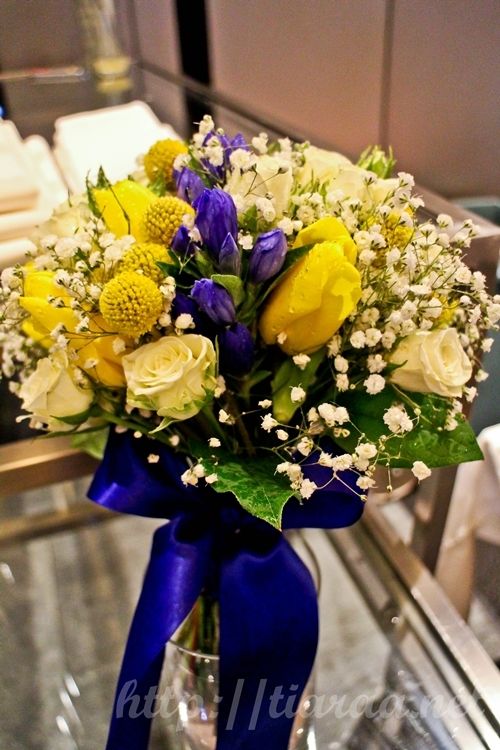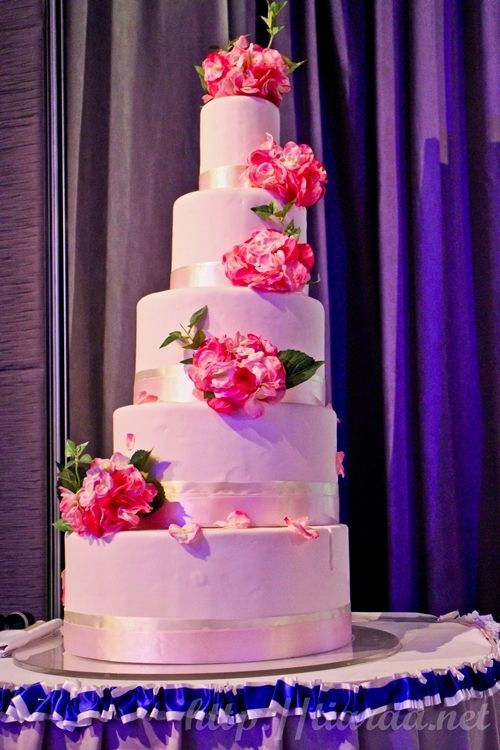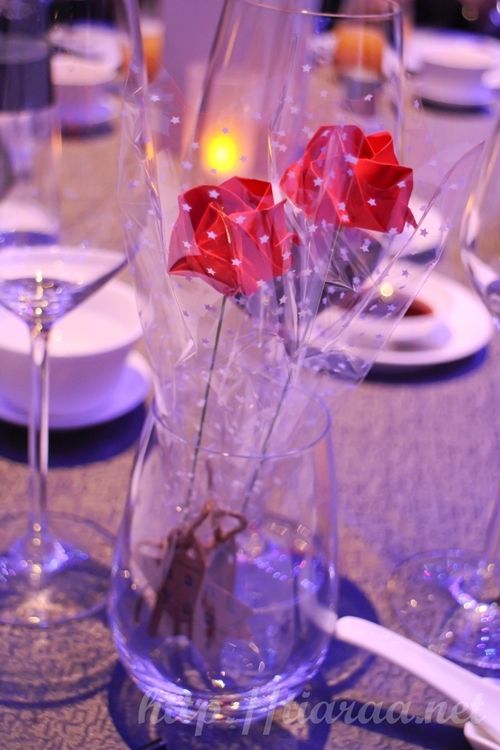 When we were about to enter the ballroom, we were amazed by Phoebe's magical touch. She practically designed her entire wedding on her own – the invitation cards, table numbers, banners and such – you name it, she made it! Since Phoebe's favourite color is blue, there are blue ribbons tied on every flower vase and candy jars. Both Bonnie and I felt that Phoebe's designs totally match the interior of the ballroom as well.
Food Glorious Food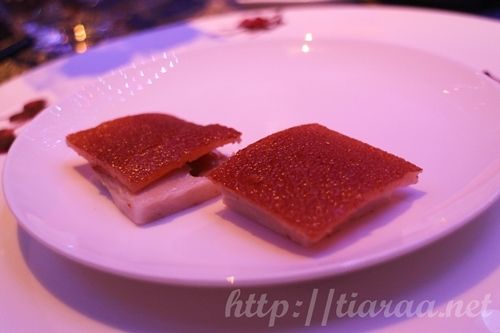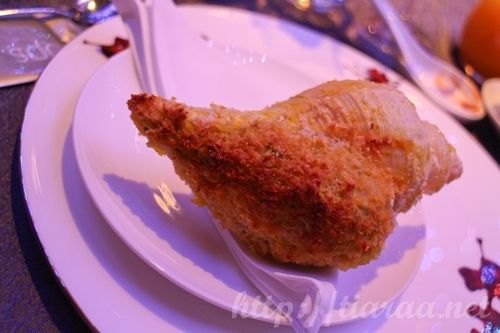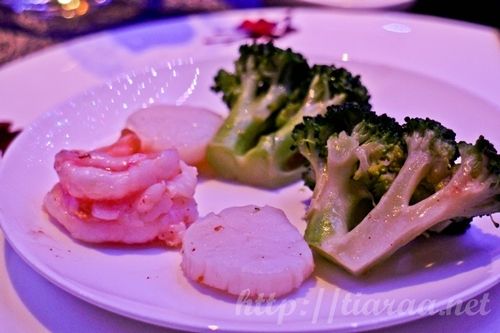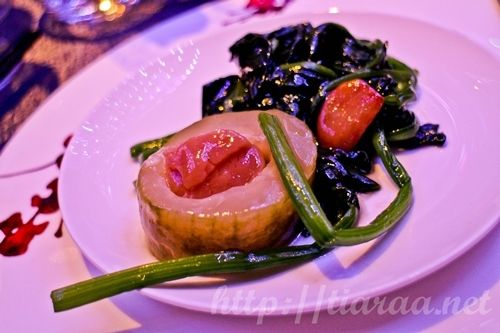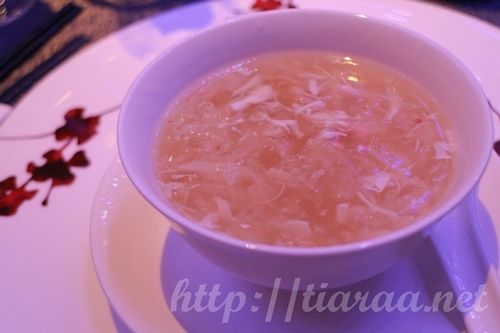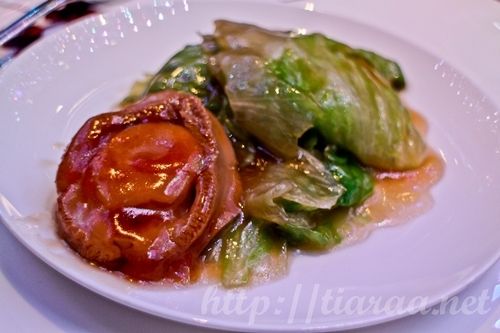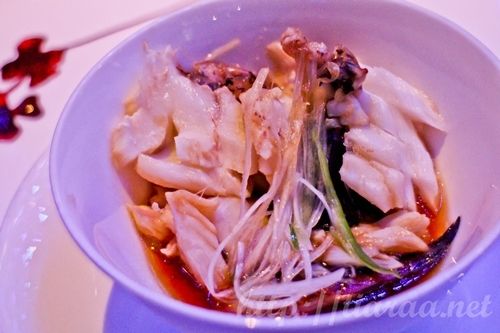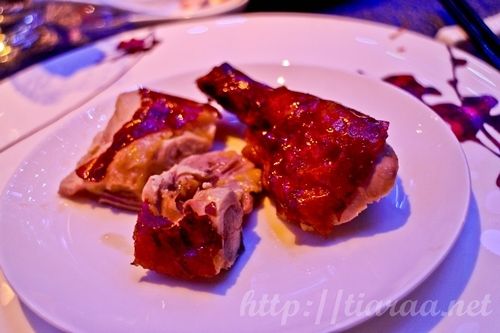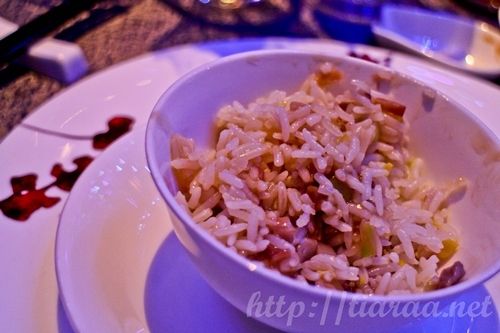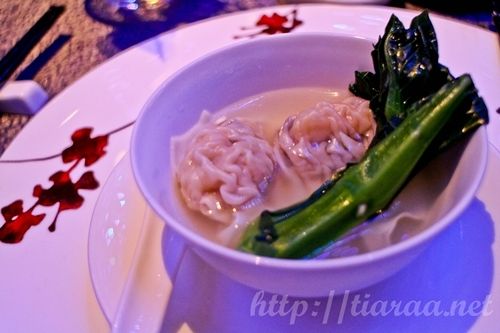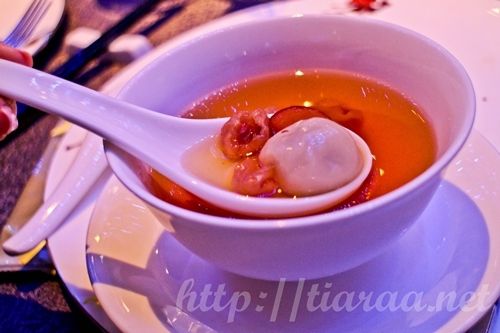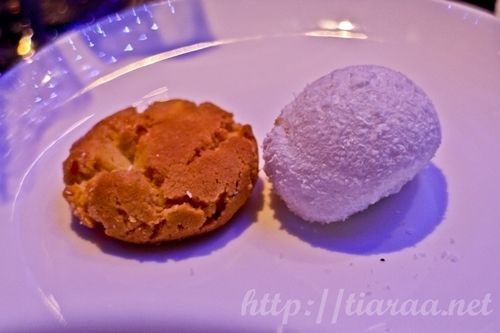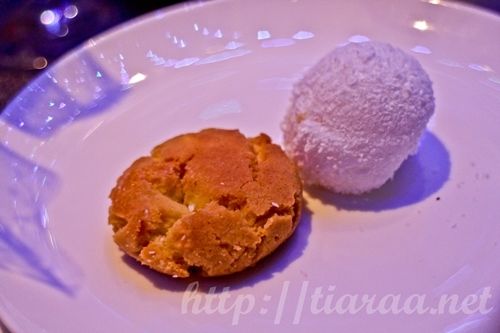 We were all given a stalk of rose as a thank you gift and were served with the dishes shortly. In chronological order, the following is a list of food served in most Hong Kong weddings:
- Barbecued Whole Suckling Pig
- Baked Sea Whelks stuffed with Diced Abalone and Assorted Meat
- Sauteed Scallops and Prawns with Seasonal Vegetables in XO sauce
- Stuffed Marrow Vegetables with Whole Conpoy  
- Braised Fish Maw Soup with Bamboo Piths and Crab Meat
- Braised Whole Abalone with Garden Greens
- Steamed Spotted Garoupa
- Deep-fried Crispy Chicken
- Fried Rice with Diced Chicken in Abalone Sauce
- Braised Shrimp Dumplings in Superior Soup
- Four Treasures Sweetened Soup with Glutinous Rice Balls
- Chinese Petit Fours
The food was fine but all of us could not finish every dish that came so towards the end, I had a bit of everything. However, I found that like many other places at Hong Kong, the servers at Hotel Icon also work at a fast-paced. Sometimes, they want to quickly take away the dish that I have yet to eat finish yet at other times, they did not grab the dish away when I could not finish it anymore. I really hope that my braces will be taken off soon as I could not enjoy chewy food and hard food such as abalone and the stems of vegetables respectively. My favourite dish of the night was the Baked Sea Whelks. As for my favourite dessert, it was none other than the walnut biscuit from the Chinese Petit Fours.
Moments Of Magic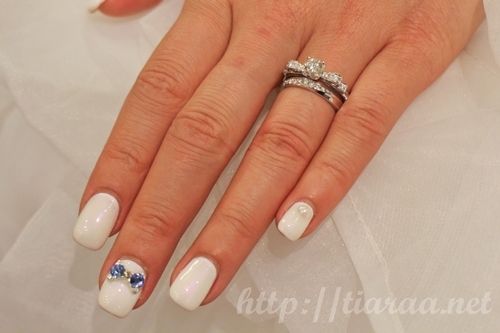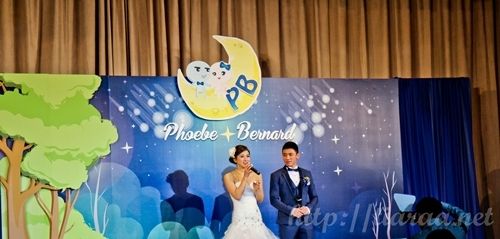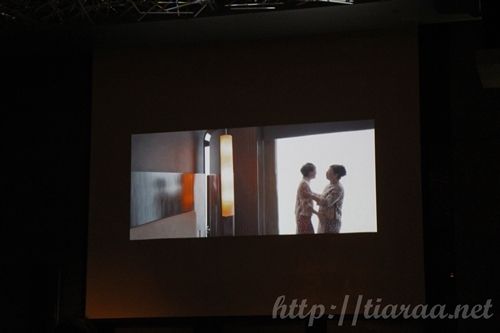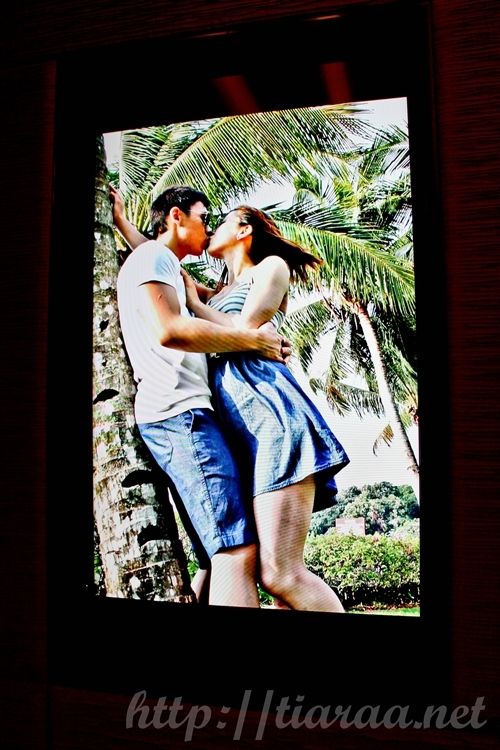 Phoebe was so gorgeous in her wedding dress, toasting dress & evening dress and she definitely took everyone's breath away with her emotional and touching speech for both her parents and Bernard's parents. Her video montage is truly beautiful as it captures every moment with Bernard and her friends. Bonnie and I were surprised seeing our faces in the video montage as well!
Great Takeaways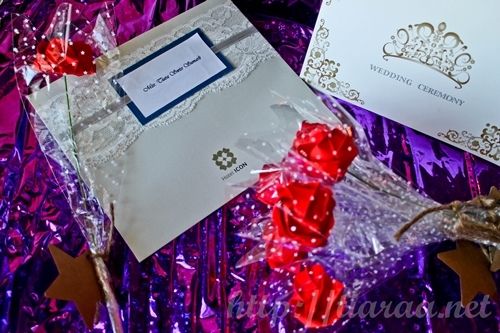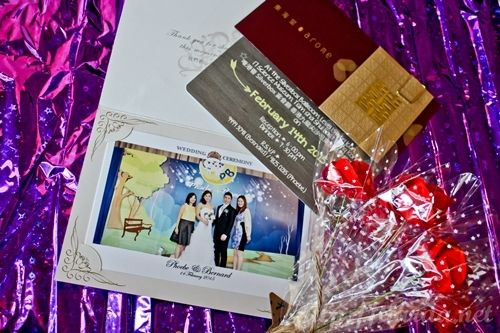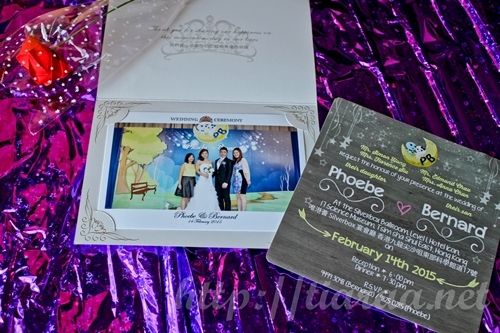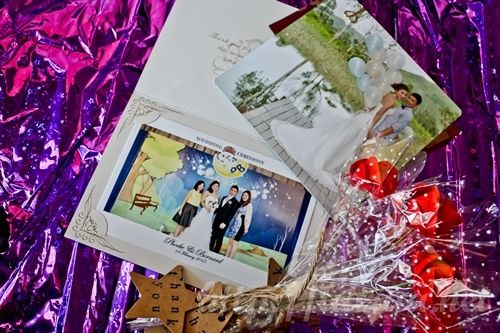 See how creative Phoebe is to make her very own invitation card? That took so much time and effort and we are all so amazed by her level of commitment in this wedding. We also managed to snap a shot with Phoebe and Bernard on stage and we had the photo printed for us, how convenient!
It was a great cultural experience observing the weddings held at Hong Kong. My first time attending a wedding in Hong Kong but definitely not my last as I have tonnes of friends from Vancouver that are residing in Hong Kong. To more weddings in Hong Kong, oh how excited I am!