On the second night of Jia Ling and my stay at Manila back in June this year, Wilma brought the AR team and myself to have seafood for dinner after an entire day of bringing us out. The restaurant is located at Las Pinas, which is relatively near to our hotel at Alabang.
Aling Tonya's
Lot 1-5, Seaside, Daang Hari Road,
Almanza, Las Piñas City, Manilla
(02) 8469699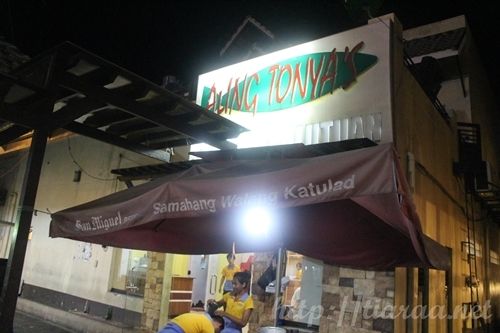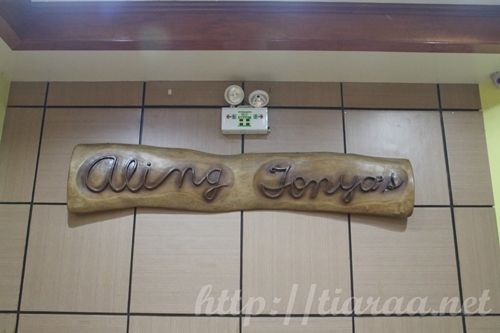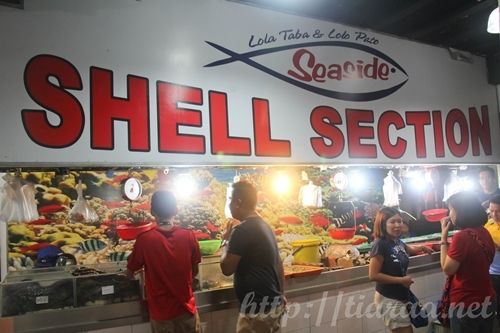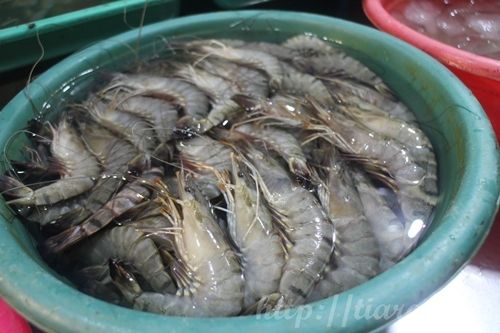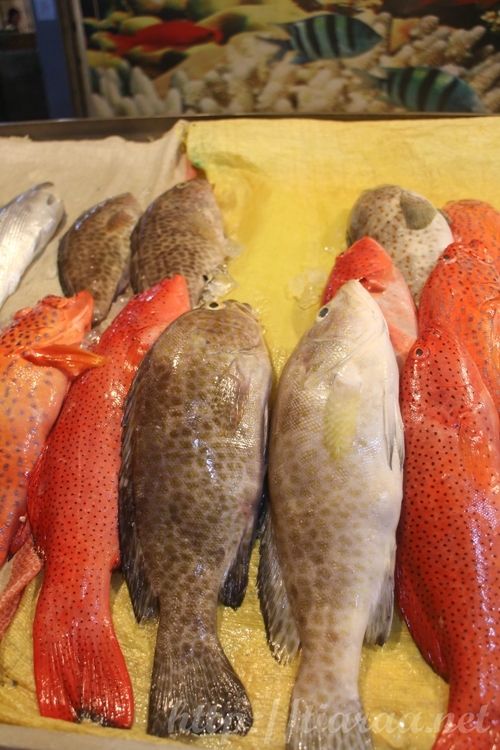 Please spray lots of mosquito repellent if you are heading to this restaurant. I have no idea but at most of the South East Asian countries that I went to, I always get bitten by mosquitoes even if I was outdoor for such a brief moment. As you can see from the pictures shown above, the seafood are freshly displayed. Wilma and her brother went to choose the seafood for us since they know the place better.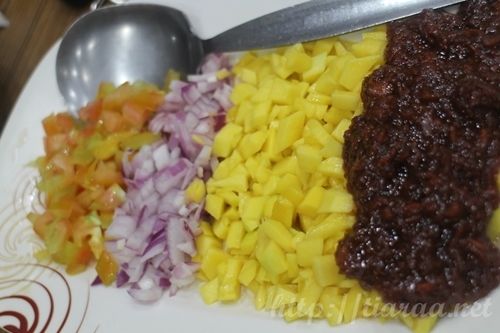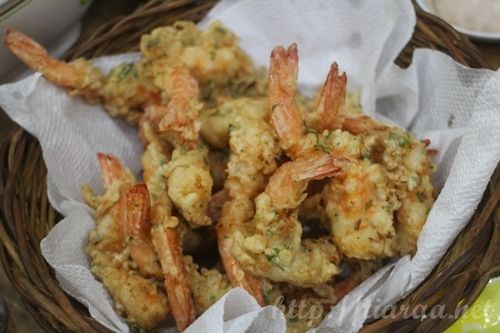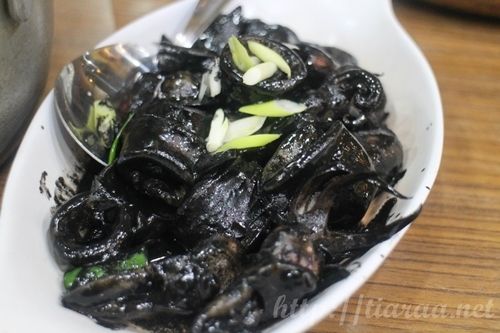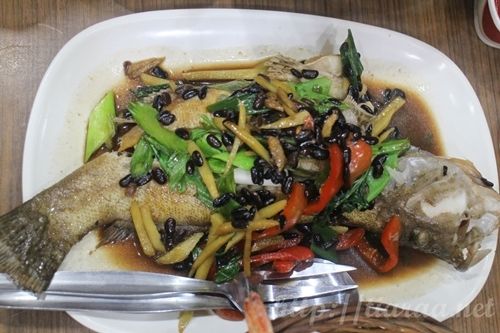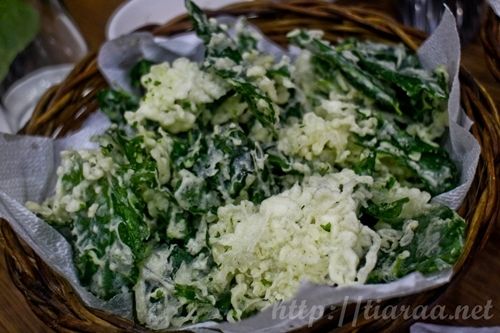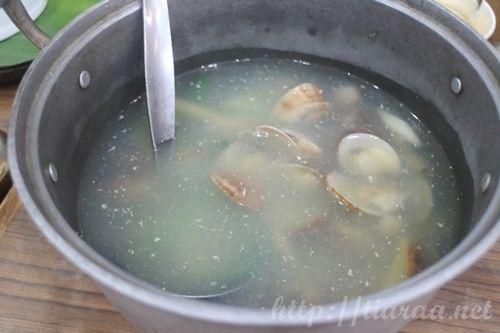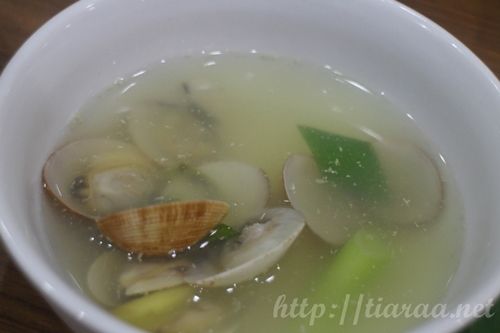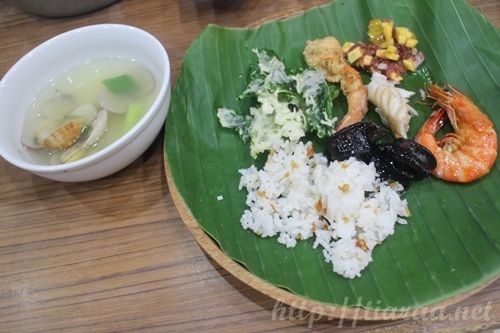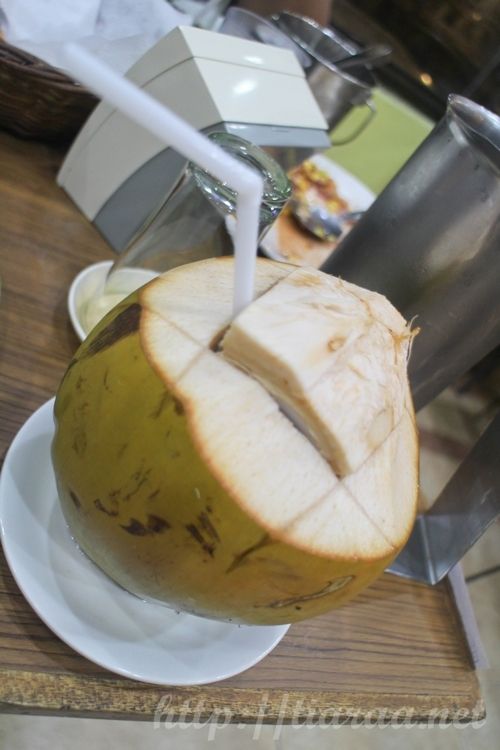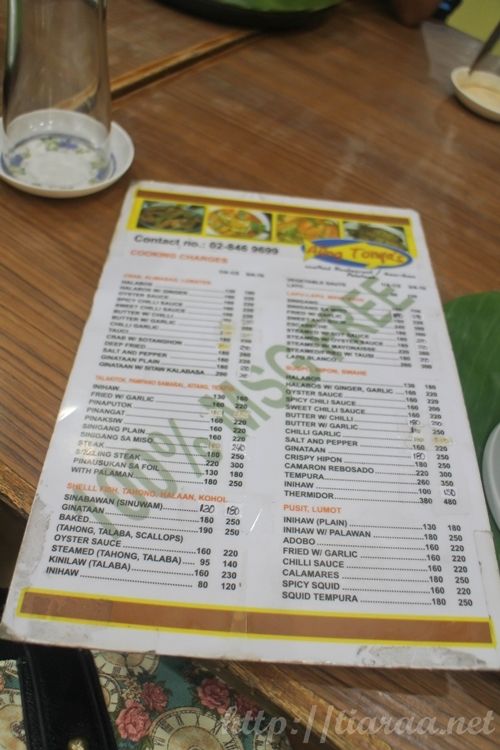 We let Wilma and her brother to take the lead and order whatever they like so that we can try a variety of Filipino food. True enough, the huge spread of Filipino dishes were more than enough for all of us. We shared all the food, which includes Ensaladang Mangga (1st picture), Butter with Garlic Hipon (2nd picture), Hipon Tempura (3rd picture), Adobong Pusit (4th picture), Fish (5th picture), Crispy Kang Kong (6th picture), Halaan Soup (7th & 8th pictures) and Garlic Rice (9th picture). Both Jia Ling and myself order a Coconut (last picture) each to balance the salty taste of the food and ensure that we are taking in enough liquids. The Ensaladang Mangga dish comprises of onions, tomatoes and green mangoes served with shrimp paste at the side. This dish goes very well with dry dishes such as meats and seafood. Thus, Wilma recommended and ordered this. I love the combination of this salad as it brings out the salty, sweet and sour flavors and that is essential when cooking a meal. It will also boost your appetite for what will come next. I preferred the butter with garlic hipon over the hipon tempura as the taste is more intensified for the former dish. The Adobong Pusit took me by surprise though. So I have tried the squid ink pasta in Singapore, Korean fusion squid ink pasta in Vancouver, meatball squid ink pasta in Hong Kong and now Adobong Pusit / squid ink squid in Manila! I wonder where else will I chance upon this dish, which is incorporated into the city/country's cultural dish. Another dish I was amazed by was the crispy kang kong! We grew up having sambal kang kong and we finally get to consume crispy kang kong in Manila! I enjoyed this dish although it was a little salty. The Halaan Soup / clam soup was soothing to our throat after eating so much fried items. The garlic rice enhances the taste of all the ingredients eaten together with it. To think about it, this restaurant acts like a little market, where you pick the fresh seafood of your choice and ask the server to cook it in whatever cooking methods you like.
Opens daily from 9am to 11pm
Payment Methods: CASH ONLY!

Ambiance: 6/10
Service: 6.5/10
Food (taste & appearance): 7/10
Value: 6.5/10 (A little to the pricey side for Philippines)
Total: 6.5/10★
We are ever so grateful for Wilma and her brother for taking us out the entire day and even ending the night with a BANG – flood of seafood cooked in Filipino style.