During Christmas Eve of 2012, my aunt's friend (uncle Harry) brought us and his family to Happy Harbor Restaurant to celebrate Christmas together.
Happy Harbor Restaurant
1015 Nogales St, Rowland Heights,
CA 91748, United States
+1 626-965-2020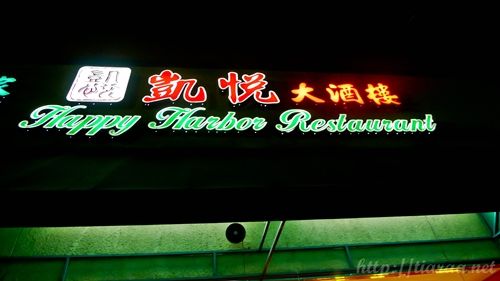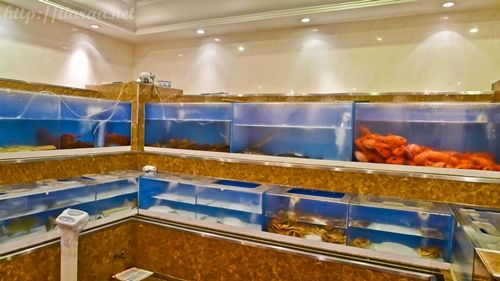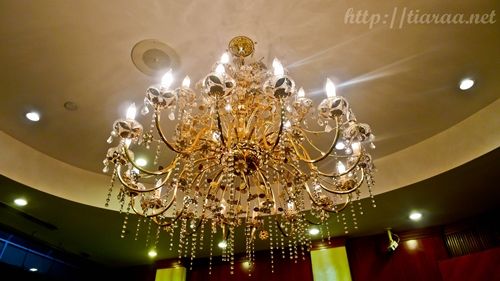 He booked a total of 3-4 tables and I hung out mostly with my little cousin, Mandy. As you can see from the above pictures, Happy Harbor Restaurant keeps live seafood so that the seafood they serve is fresh. The servers were pretty well-mannered. Mandy and I went to roam around the restaurants after having our meals as we were pretty bored and bloated.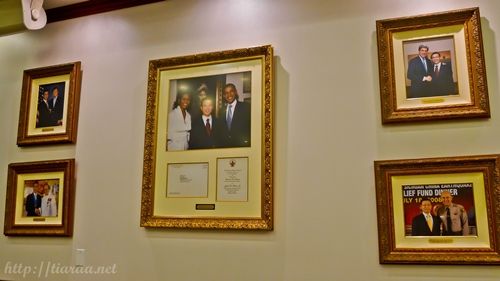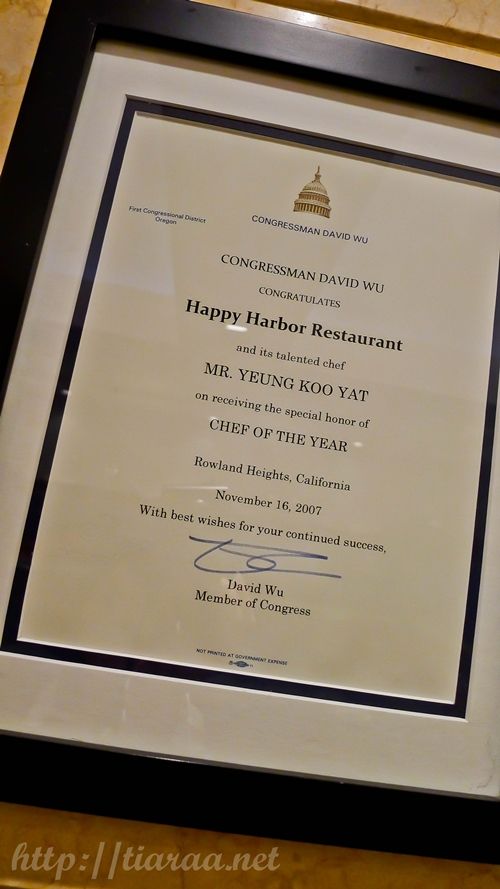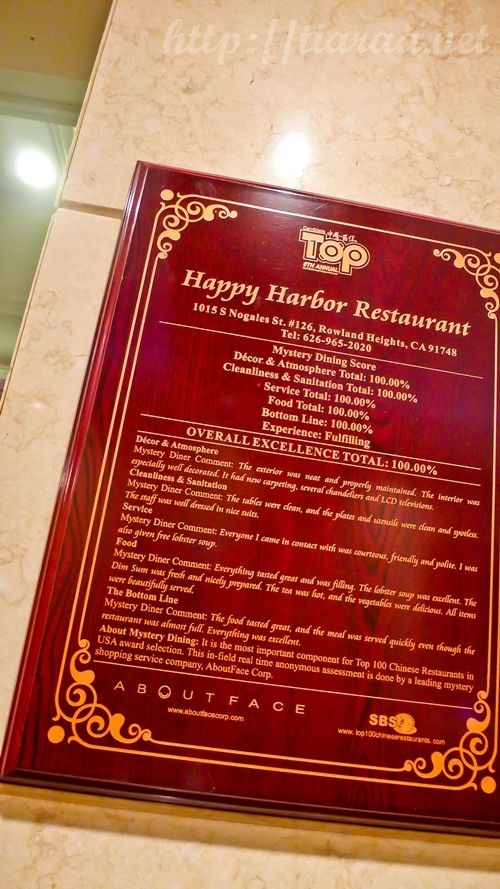 As you can see from the pictures above, Happy Harbor Restaurant won many awards and attained 100% for the mystery dining score. The parliament members and even President Obama also visited this restaurant. Seems like this restaurant has a good reputation to boost!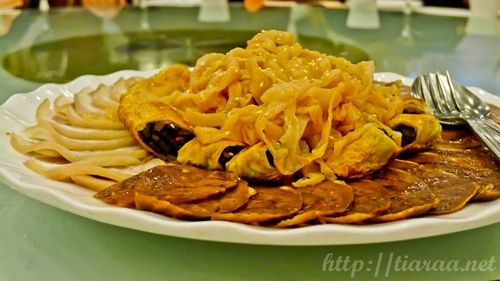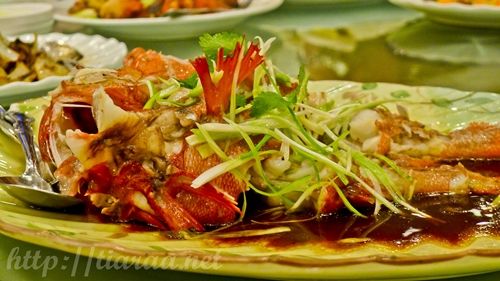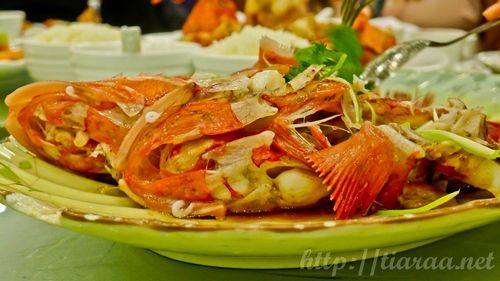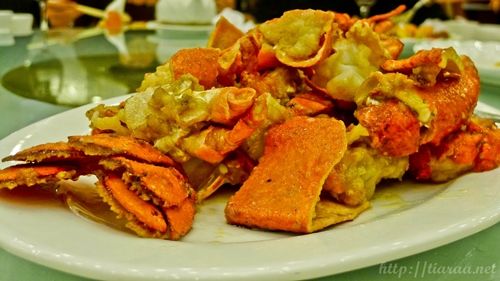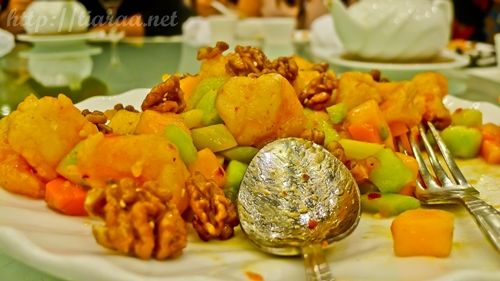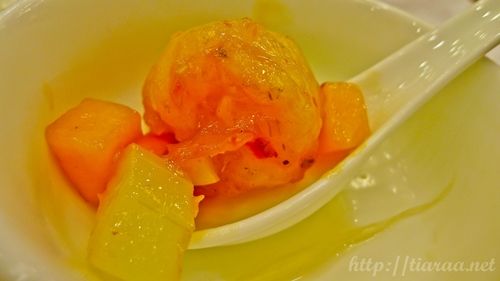 Uncle Harry ordered a set meal for every table and so we did not want to miss the opportunity and decided to dig in! The set meal includes the usual Chinese food such as Shark Fin Soup, Crab, Steamed Fish with seasonings, Man Tou and such. It ended with a complimentary bowl of red bean soup as well! Overall, the food is delicious but I really enjoy Cantonese food at Vancouver even more!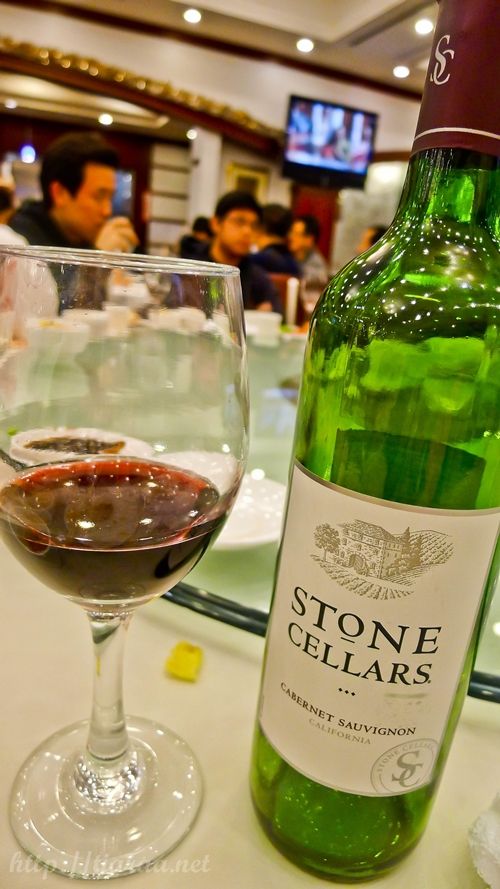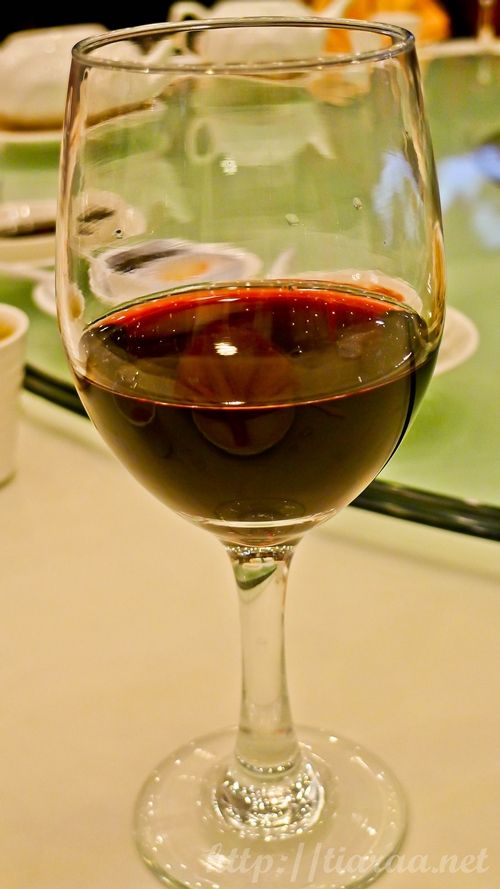 Uncle Harry also ordered bottles of red wine so that we can cheers to a great Christmas! Am not much of a wine expert but I really enjoyed every sip of it!
PAYMENT METHODS: CASH/DEBIT/CREDIT
OPENING HOURS:
Mon-Fri 10:30 am – 10:30 pm
Sat & Sun 9:30 am – 10:30 pm

Ambiance: 8/10
Service: 8/10
Food (Taste & Appearance): 7/10
Value: Nil
Total: 7.67/10★
Happy Harbor is one of the better Chinese restaurants to cater to large groups for occasions and celebrations so try it out!