Aldh and I were thinking of what to get for Gigi's birthday cake so after the church service, we went to Oakridge. However, the cakes in the bakeries there are average. So as usual, Aldh recommended his favourite bakery – Sweet Obsessions!
Sweet Obsessions Cakes & Pastries
2611 West 16th Avenue
Vancouver, BC V6K 3X5
(604) 739-0555

View Larger Map
I have tried the cakes in Sweet Obsessions back in 2010 and I really did not like the cakes there. Since Aldh frequents that place a lot, I decided to give Sweet Obsessions another shot. Sweet Obsessions have a bakery store at one side and a bistro at the other side. Aldh happened to know one of the friendly person who served us as he used to buy a lot of their cakes.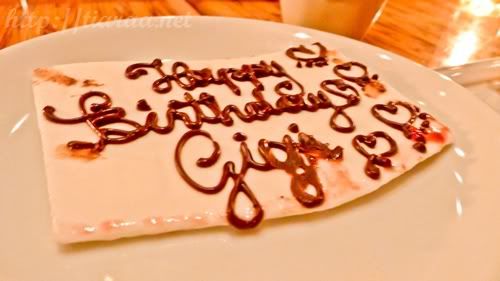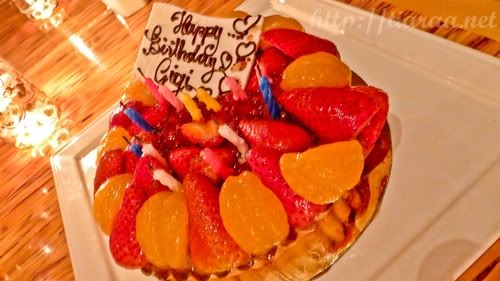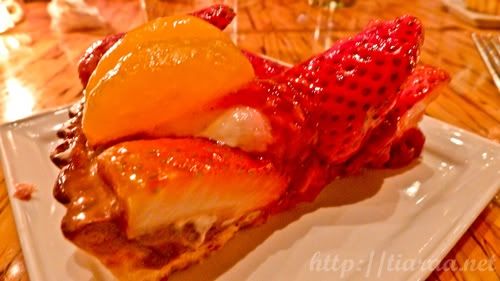 Aldh and I decided to get the 7″ fruit tart for Gigi as I remember she did not like chocolate flavours at all! The 7″ Fruit tart costs CAD$32 without tax and CAD$35 with tax & service charge. It was shared between Aldh, Steph, Enoch, Any & I so each of us paid CAD$5 each. The fruit tart is a chocolate brushed pastry filled with chocolate mousse and custard cream topped with strawberries and oranges. I really like the crust of the tart because it is so crispy! Even though the tart tastes really good, it is too sweet – Lots of syrup was added! Everyone else likes it though.
Rating: 2.8/5★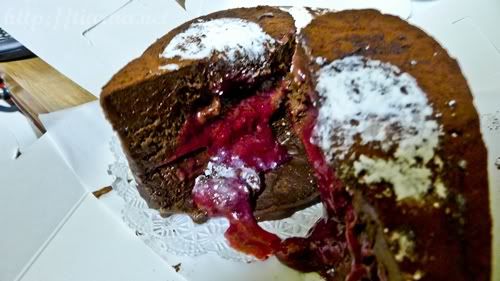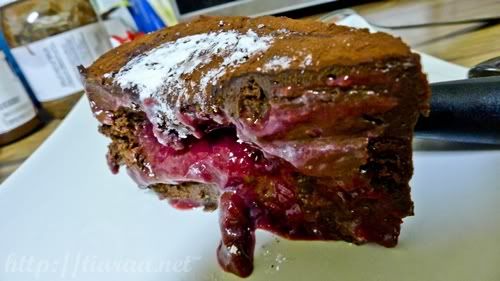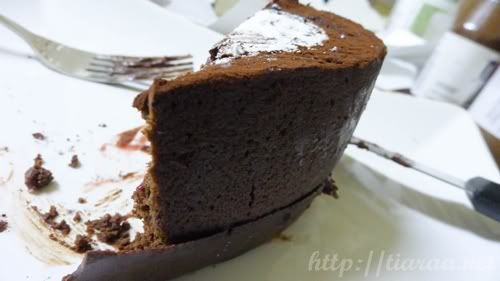 I was also thinking of buying my sister her birthday cake at Sweet Obsessions as we are going to have her birthday celebration at Cardero's the very next day. Since it was nearing Valentines Day, there was a special edition cake selling there. I decided to get the Bleeding Love, which costs CAD$12 without tax and CAD$15 with tax. Bleeding Love is made up of chocolate mousse with raspberry filling in the middle of the cake and topped with icing sugar. My sister and I found that it is too rich! We did not end up finishing the cake. Thank God I only got the small portion of it.
Rating: 2/5★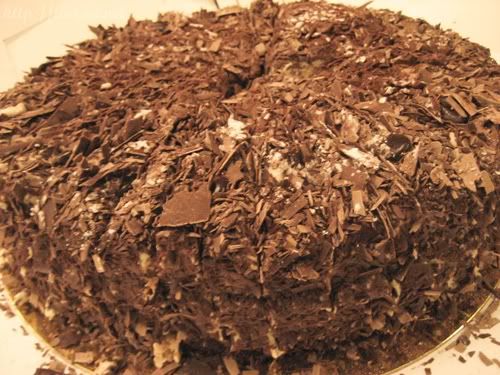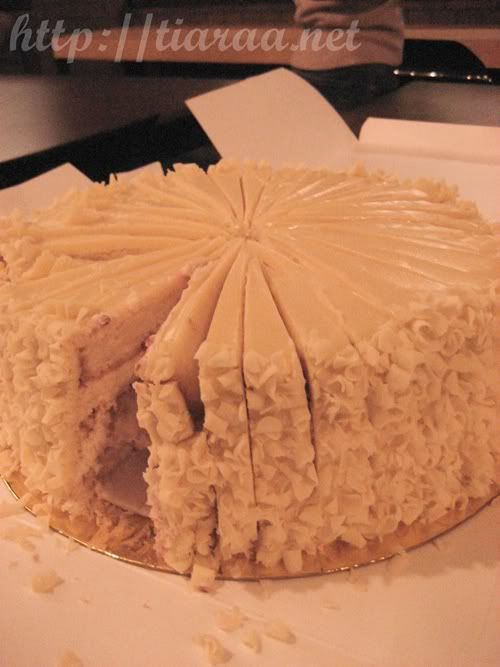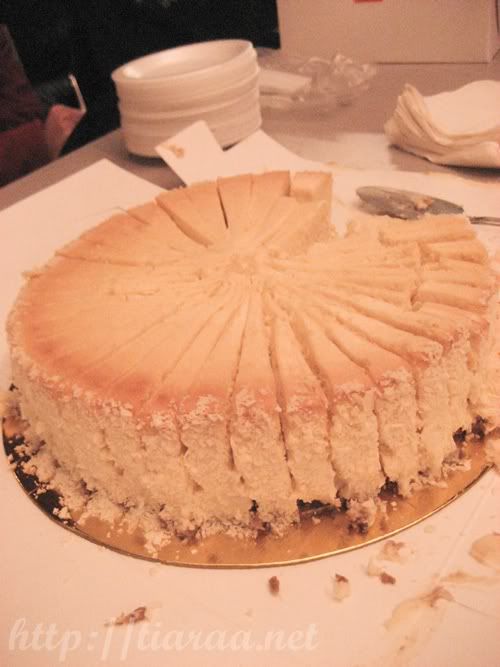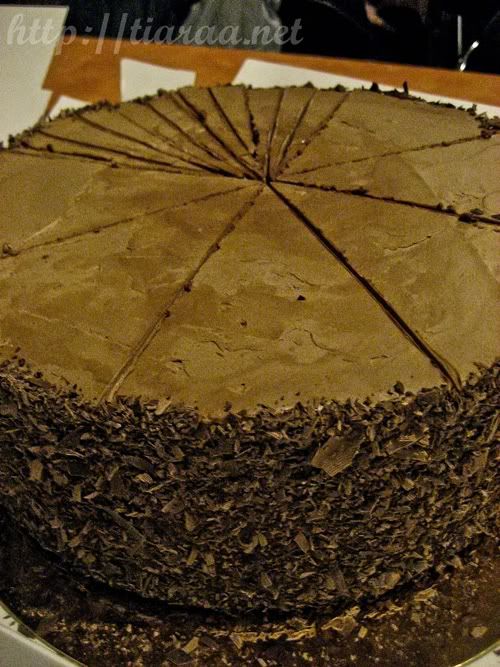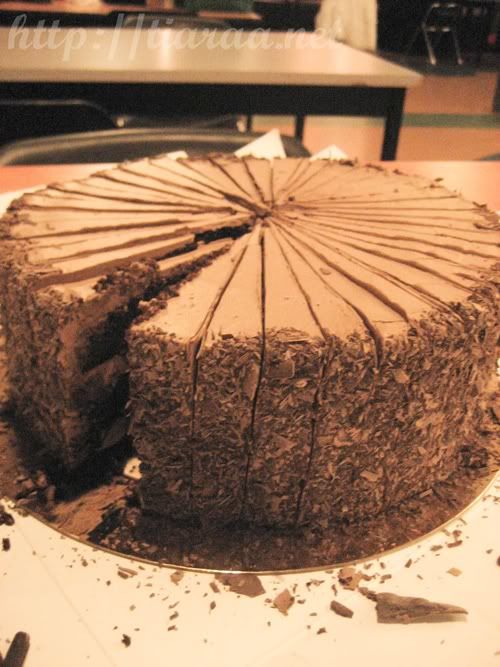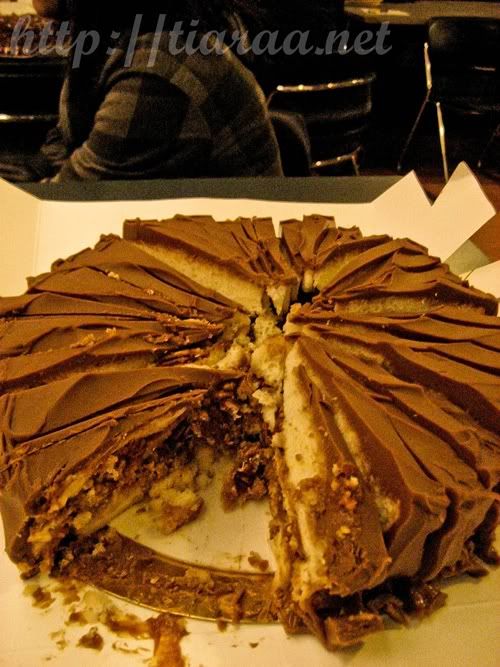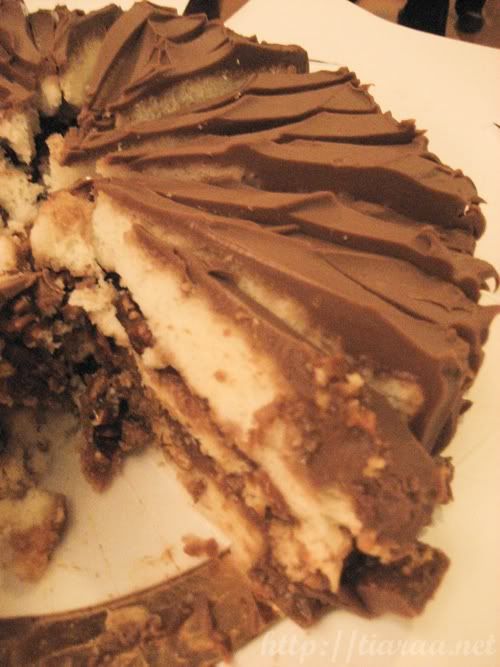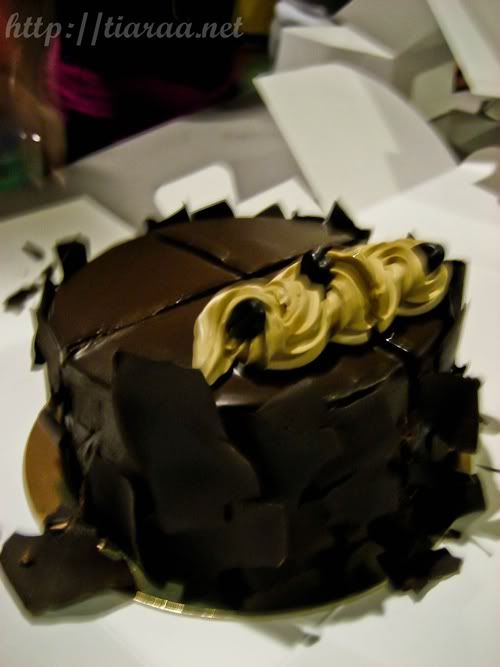 Back in 2010, UBC Food Society hosts an event and got cakes from Sweet Obsessions. There were a few cakes we could try and guess what the cake was and these were the following:
1st picture – Tiramisu
Review at HERE!
2nd picture – White Chocolate Mousse
From the cakes at the event, I like the White Chocolate Mousse the most as it is lighter. It comprised of layers of vanilla chiffon with white chocolate mousse and raspberries fillings and covered with white chocolate ganache.
Rating: 3.5/5★
3rd picture – Cheesecake
I did not like the cheesecake as it was too cheesy and rich – really creamy and smooth though!
Rating: 2/5★
4th picture – Chocolate Ganache  5th picture – Chocolate Butter Cream 6th & 7th pictures – Dulce De Leche
Really dislike all of the above cakes – the rich and thick feeling it gives me makes me want to puke badly!
Rating: 1.5/5★
8th picture – Vicky & her boyfriend got the prized cake as they answered lots of questions correctly!
DEBIT/CREDIT/CASH
Opens:
Mon-Thu, Sun 8 am – 10 pm
Fri-Sat 8 am – 11 pm
Ambiance: 7/10
Service: 9/10
Food (taste & appearance): 4.77/10
Value: 5/10
Total: 6.45/10★
In conclusion, the cakes at Sweet Obsession are overrated!

swisscheese*