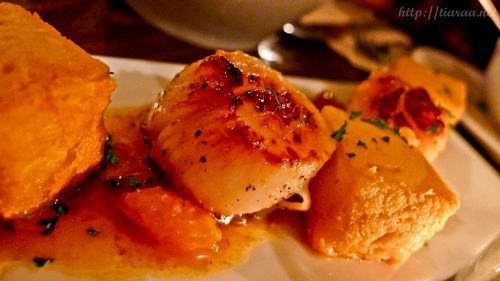 I was taking my graduation photo sometime late November last year and Holly was around the area so we decided to have dinner together. We were around kitsilano area and was contemplating between Sanpachi Ramen or Hawker's Delight. Never did we expect ourselves walking in Nuba.
Nuba
3116 W Broadway,
Vancouver, BC V6K 2G9, Canada
+1 604-336-1797

View Larger Map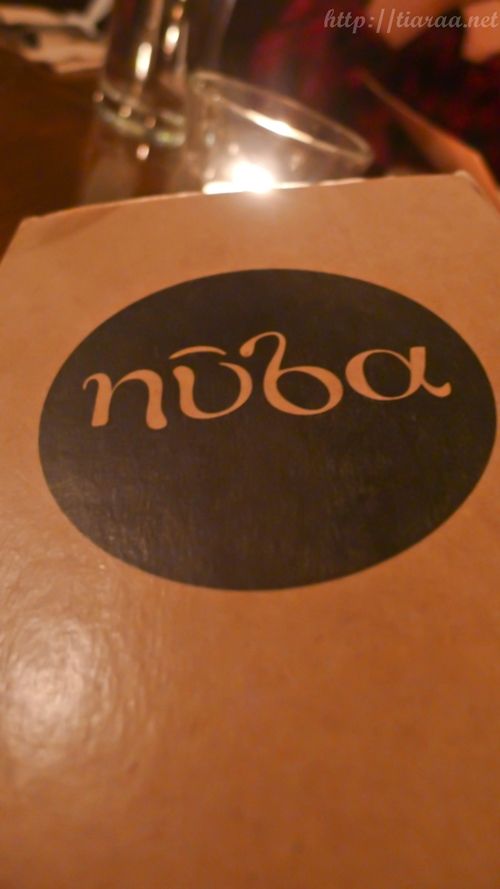 When Holly first introduced me to Nuba, she told me it is some sort like East is East. I am fine with any kinds of cuisines and I am adventurous when it comes to food so trying Lebanese food is definitely something new and exciting to me. Nuba is a big restaurant with dim light settings. There are more than enough seats to spare for everyone. The servers were polite and professional but not friendly.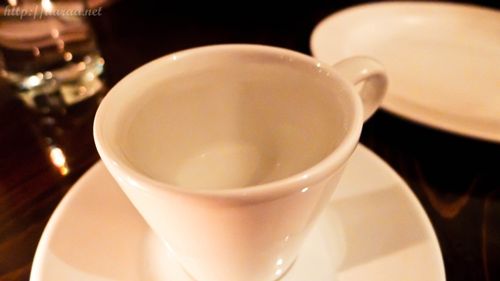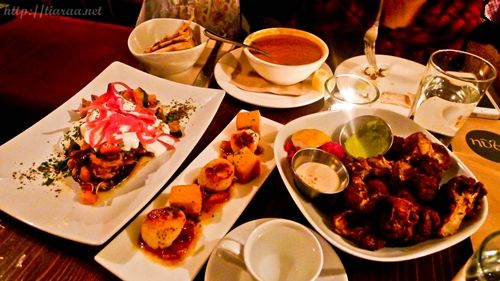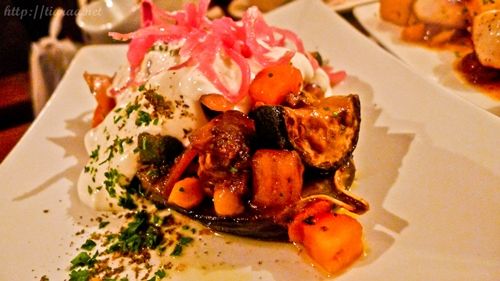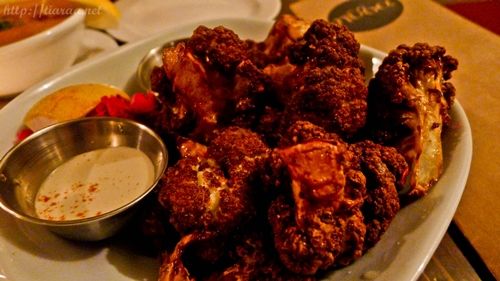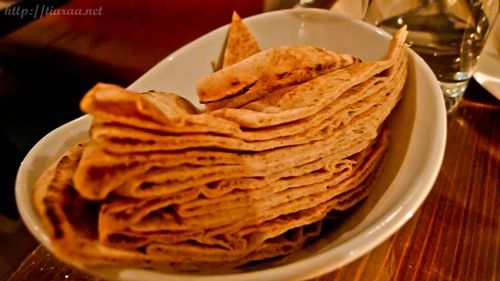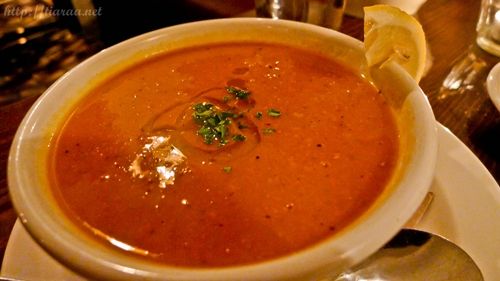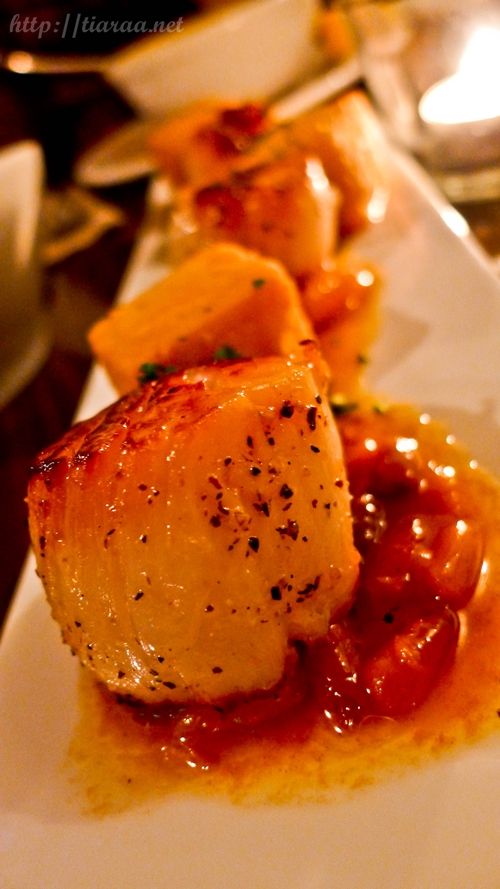 Holly wanted to try the Lebanese White Coffee (first picture), which costs CAD$2. The Lebanese White Coffee is basically hot water with orange blossom. It is very fragrant and perfect to drink after meals like these as it has a soothing effect. On the second picture, you can see all our orders ranging from the Stuffed Eggplant (second picture), Najib's Special (third picture), Pita Bread (forth picture), Red Lentil Soup (fifth picture) and Pan Seared Sea Scallops (last picture). My favourite dish was the "rocks my socks" Stuffed Eggplant, which comprises of roasted eggplant stuffed with zucchini, tomato, red onion, chickpea and red pepper served with zaatar and labneh yogurt sauce.  The next amazing food was the Najib's Special, which consists of crispy cauliflower served with tahini and mixed with lemon and sea salt. The cauliflower is TO DIE FOR – one of the best cauliflower dishes I have ever tasted! The Red Lentil Soup is creamy but not to the point that is hard to swallow after a few sips of it. Moreover, it is organic and filled with lots of aromatic spices and vegetables. What more can you ask for? As I am not a meat lover, we ended off with seafood and the best of them all is the scallops!! The Pan Seared Sea Scallops is filled with panisse, pine nuts, orange, chickpeas and sultana. The scallop is very fresh, light, delightful, soft and easy to chew on.
Ratings of Stuffed Eggplant: 4.5/5★
Ratings of Najib's Special: 4/5★
Ratings of Red Lentil Soup: 3.5/5★
Ratings of Pan Seared Sea Scallops: 3.5/5★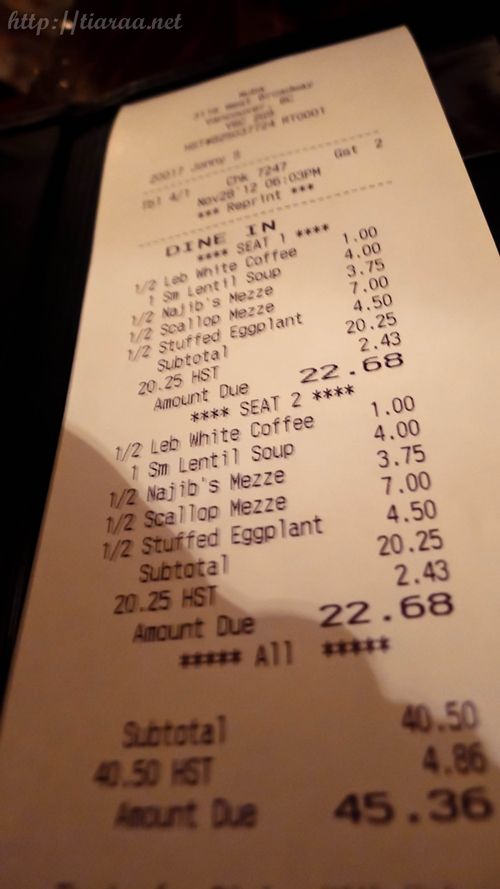 The total bill came to CAD$45.36 but since we asked for splits, each of us paid CAD$22.68 without tax. Although a small portion for such a price, it is reasonable for me.
ACCEPTS CASH/CREDIT CARD/DEBIT CARD
OPENING HOURS:
Mon-Sun 11:30 am – 10 pm
Ambiance: 7.5/10
Service: 7/10
Food (Taste & Appearance): 7.75/10
Value: 7/10
Total: 7.31/10★
In conclusion, Nuba is one of the restaurants that serve a different cuisine accustom to me and I happen to like ALL the dishes we have ordered!