During the last day of my school last November, Jenny, Joanna and I had Beef Noodles before I went to Kaya Malay Bistro  to have another meal with Fine. It was quite hard finding the Kaya Malay Bistro because my cellphone had no more battery. Thus, I could not remember the address of the restaurant. As I was taking 99B, I only knew that I had to stop at Oak and Broadway. However, I walked towards the UBC direction and to my relief, I found Kaya Malay Bistro. Fine came soon after and we were both glad that we did not lose our way there.
Kaya Malay Bistro
1063 W Broadway
Vancouver, BC V6H 1E2, Canada
+1 604-730-9963

View Larger Map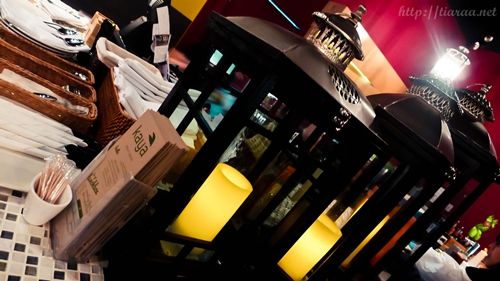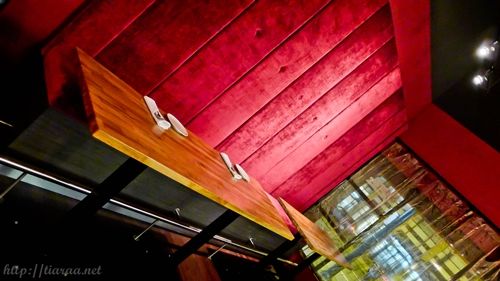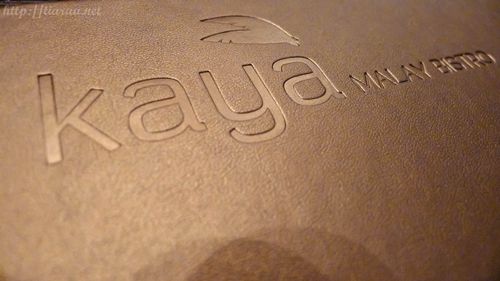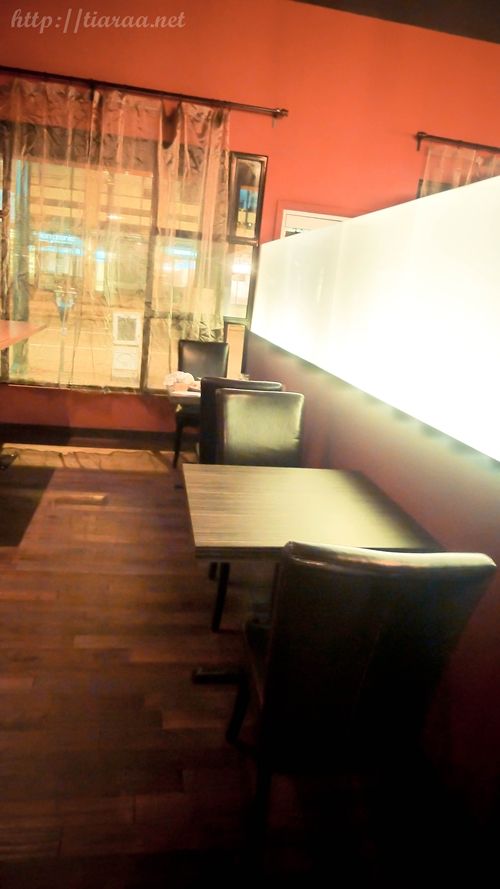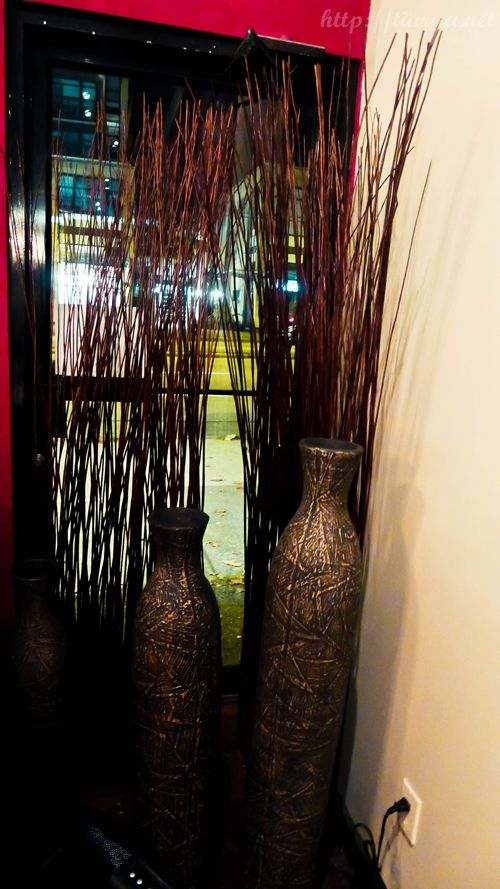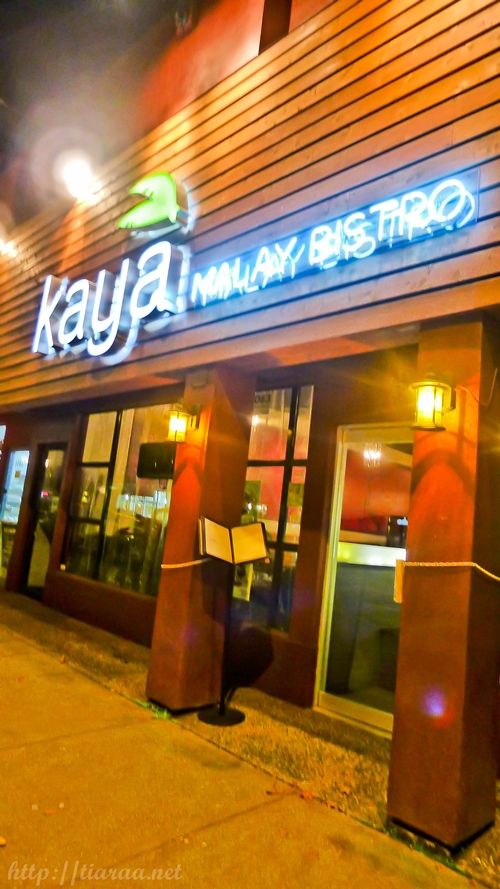 When we first went to the restaurant, it opened not long ago. Kaya Malay Bistro is quite spacious and the seats and really comfortable. We had a great time walking around and taking photo of it's simple interior. It is such a coincidence that the server and Fine recognized one another from their church retreat. Although she was busy and it was hard to get her attention to serve us, she is really approachable and even took many photos for us when we were unsatisfied. They even exchanged facebook contacts. We came to Kaya Malay Bistro feeling anxious because we could not find our way at first but in the end, we left the restaurant feeling jubilant!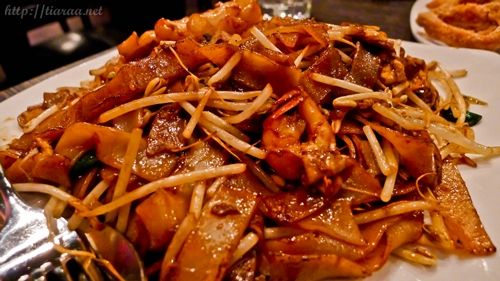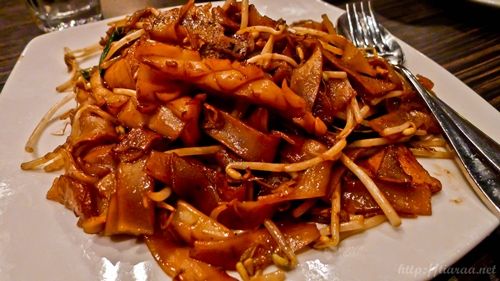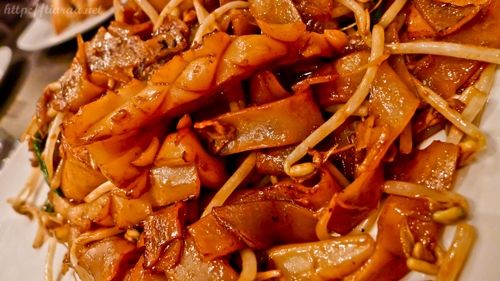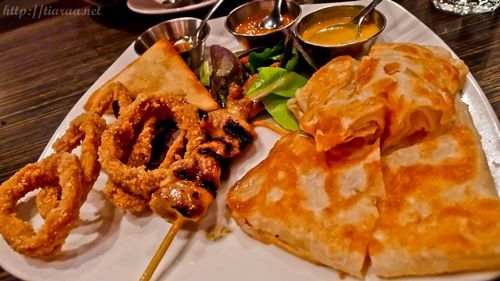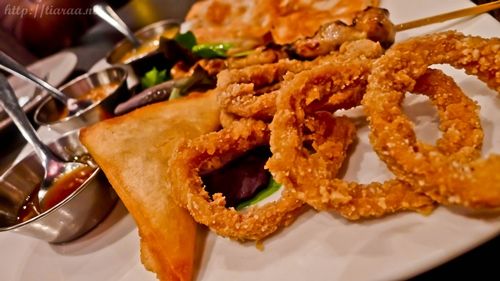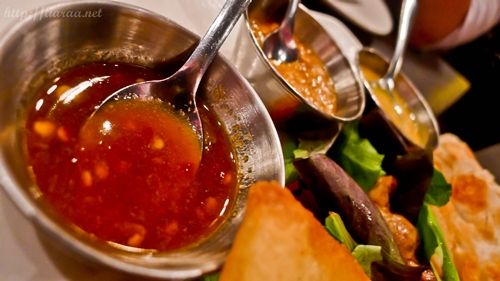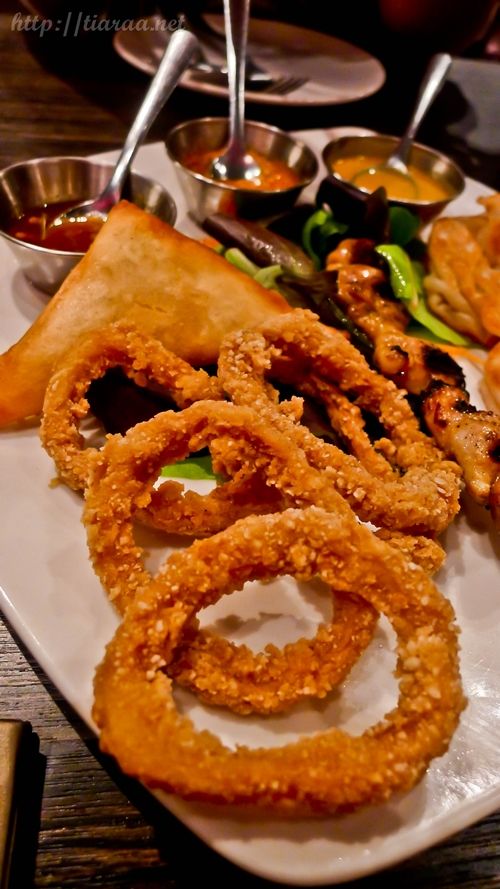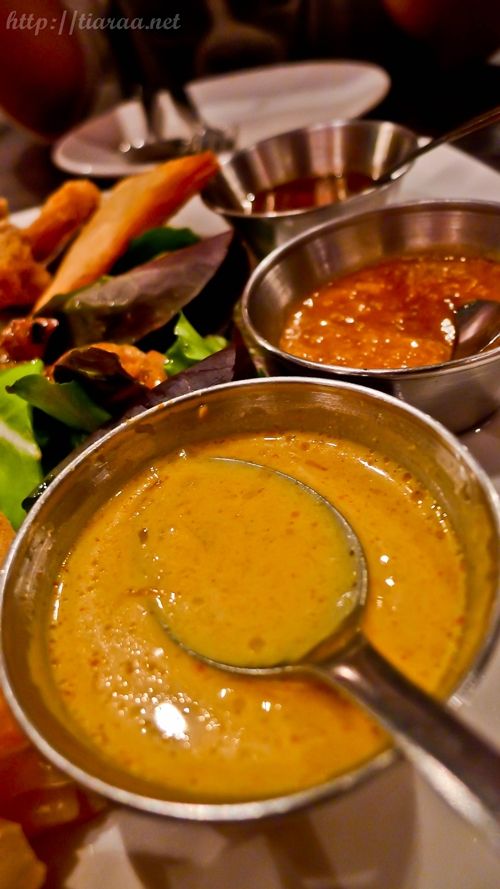 Since I was still full from the beef noodles I had earlier, we decided to share the Char Kway Teow (1st-3rd pictures) and Appetizer Sampler (the rest of the pictures), which cost CAD$10 and CAD$8 respectively. The Char Kway Teow is basically fried flat noodle with sweet soy sauce, squid, egg, tiger prawn, fish cake and bean sprout while the Appetizer Sampler consists of chicken satay, calamari, roti canai, vegetarian samosa and salad. The Char Kway Teow is not very authentic because Kaya Malay Bistro is a fusion restaurant but I find the Char Kway Teow a lot tastier and more authentic than Kedah House because of it's spicy and sweet soy sauce. The texture and taste of the roti canai is good as well. The other items are average in terms of taste but at least there's some authenticity in it.
Ratings for Char Kway Teow: 3/5★
Ratings for Appetizer Sampler: 2.8/5★
My favourite dish that night was the Warm Mango Durian Puff, which comprises of baked puff pastry filled with mango and durian and served with durian ice cream. Although the dessert is such a small portion and costs CAD$7, it is definitely worth the price. Once I took a bite of the flaky puff pastry, the contents of the pastry immediately melt in my mouth. The durian ice cream had a distinctive aroma so you can tell that the flavour is durian the minute you smell it. Also, the flavour is rich and intriguing so it makes you craving for more after your first bite.
Ratings: 4.5/5★ (-0.5 because the ice-cream melted pretty fast)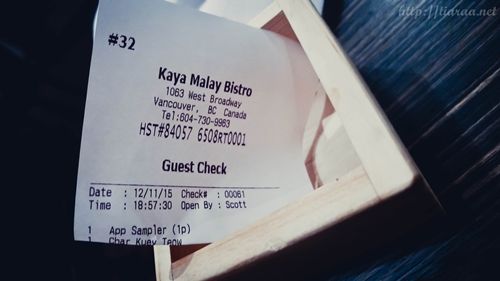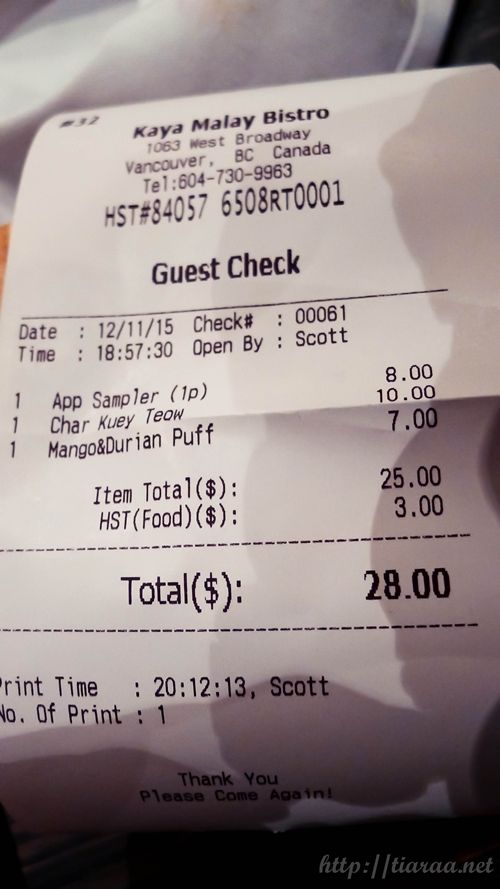 The total bill came up to CAD$28 and we topped up about 10-15% tips.
CASH/DEBIT/CREDIT
OPENING HOURS:
Mon-Sat 11:30 – 15:00
Mon-Thu, Sun 17:00 – 22:00
Fri-Sat 17:00 – 23:00
Nearest Station: Broadway @ Canada Line or Skytrain

Ambiance: 7/10
Service: 8/10
Food (taste & appearance): 6.87/10
Value: 7/10
Total: 7.22/10★
For those who do not mind fusion Malaysian/Singaporean food, you can give Kaya Malay Bistro a try!

swisscheese*