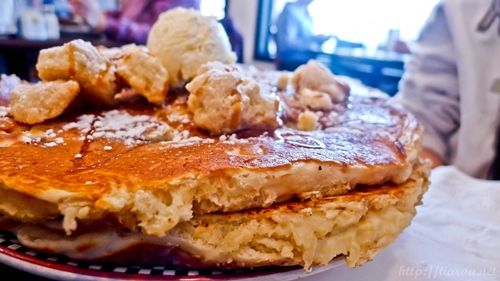 JETHRO'S FINE GRUB PART 1
- Do you know that Jethro's Fine Grub has won the "WE Best of the City Dining" and "Best Cheap Eats" award in 2012? -
Last semester, both Jan-Lin and I have only one class on Monday, Wednesday and Friday and it begins at an odd timing of 4pm and last for only an hour. Thus, Jan-Lin and I tend to have breakfast  and study after during those days. Caleb will join us occasionally. So we planned to have breakfast on a Friday morning at Jethro's Fine Grub.
Jethro's Fine Grub
3420 Dunbar St
Vancouver, BC V6S 2C2, Canada
+1 604-569-3441

View Larger Map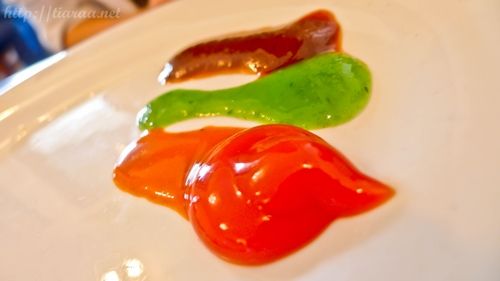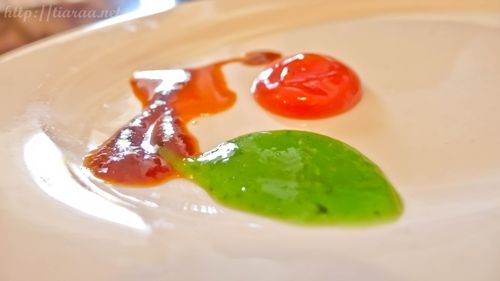 Caleb, Jan-Lin and I were late so we ended up arriving at Jethro's  at 11am but we were only seated at 12pm because we had to wait in line outside since Jethro's only have limited seats. Jan-Lin and Caleb wanted to dine at Tim Horton's  instead because they were starving but I was being a spoilsport and really wanted to have my brunch at Jethro's so I insisted to stay and wait. In the end, they obliged. The service at Jethro's tend to be fast-paced because they have so many customers. However, I managed to get a nice server and asked her about the owners.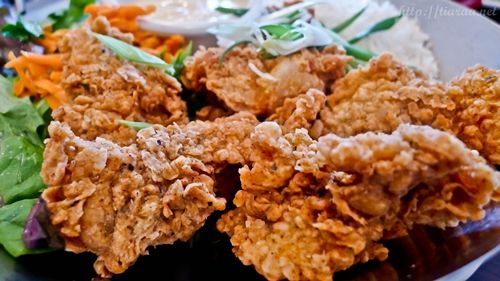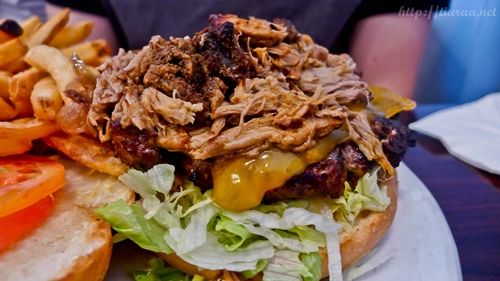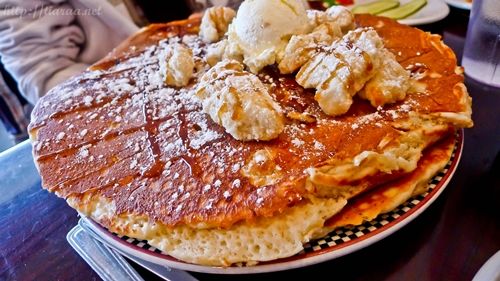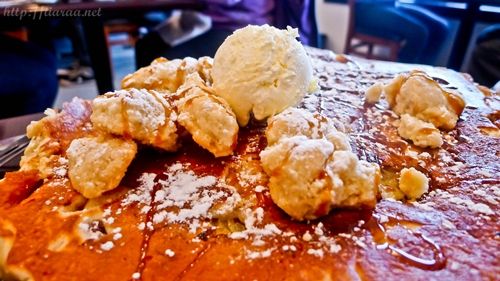 Since Mich told me about the Alligator Nuggets (1st and 2nd pictures), I knew I had to get it this time. It costs CAD$11 and the dish consists of basmati rice with fried alligator nuggets and salad at the side. Blonde barbeque sauce is also served at the side for dipping purpose. The alligator nuggets are appetizing and the rice is very aromatic. However, I find that the amount of nuggets is too little in comparison to the amount of rice served. As for Caleb, he got the Pulled Pork Burger (3rd & 4th pictures – CAD$13) with fries and mixed greens as the side dishes. Both Jan-Lin and him thought that their dish is scrumptious. Jan-Lin had the oh-so-popular Gold Rush (5th-7th pictures), which costs CAD$12. The dish comprises of banana pancakes filled with streusel, caramel and pecans and topped with syrup, whipped butter and more of those fillings. The pancakes were relatively dry and the reason maybe because of the pecan and banana fillings and toppings. The portion was huge that even after we shared the pancakes, Jan-Lin asked me to bring some home as well.
Ratings of Alligator Nuggets: 3.5/5★
Ratings of Gold Rush: 2.8/5★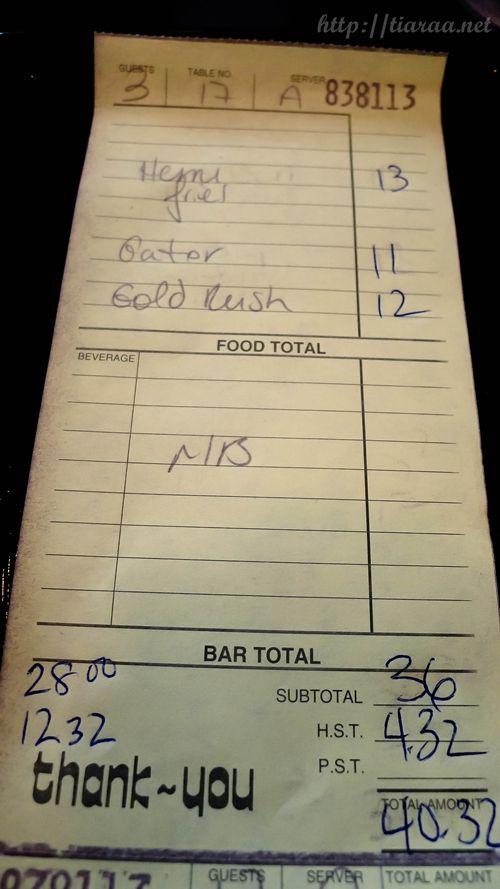 The total bill came up to CAD$40.32 and we topped up 15% for tips.
CASH/DEBIT/CREDIT
Opens Daily 8 AM – 4 PM
Nearest Transit: Bus 17
Ambiance: 6.5/10
Service: 8/10
Food (taste & appearance): 6.3/10
Value: 6.5/10
Total: 6.83/10★
Jethro's Fine Grub – Very convenient to head there from UBC but the waiting time is a killer. Sacrifice time for food? Your choice!

swisscheese*