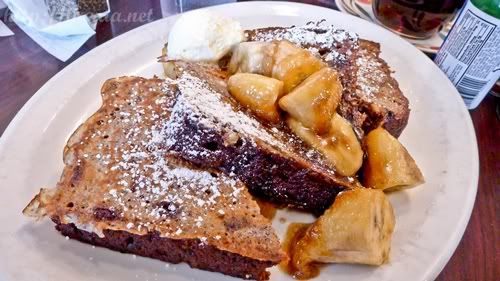 I have not had a solo date with Theresa since I came back on the 1st of February. Even though we met at Chambar for dine out, we were not able to talk much as we were seated far apart. So, Theresa recommend that we have brunch at Jethro's Fine Grub so we went there!
Jethro's Fine Grub
3420 Dunbar Street,
Vancouver, British Columbia, Canada
(604) 569-3441

View Larger Map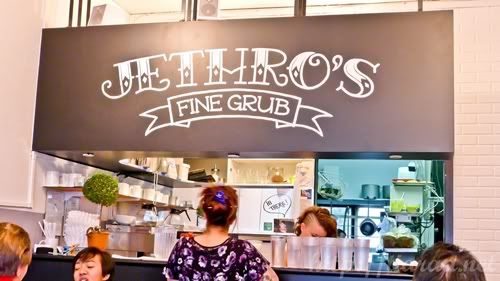 I remember I was an hour late for our meeting and Theresa was quite unhappy about it – My bad! As they say "An angry man is a hungry man"! I follow that concept as well. Jethro's Fine Grub never fail to have a long line up. Theresa actually got a seat for us already but since I was abesent at that time, they could not get her seated. The host told her that when I am present, we can get our seats immediately despite the queue. When I came, there were awkward silence between Theresa and I. However, it was soon gone – My bad – need to get rid of this bad habit of mine – BEING LATE!
Anyway, it was a pretty fast service. The servers made our orders quick and snappy! Seats were limited and too many people came, especially in the morning.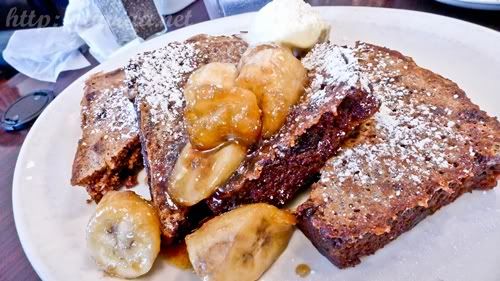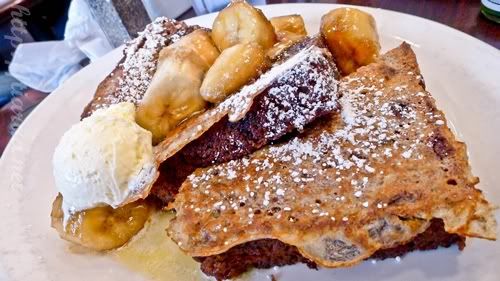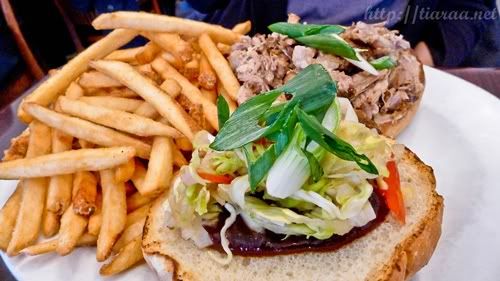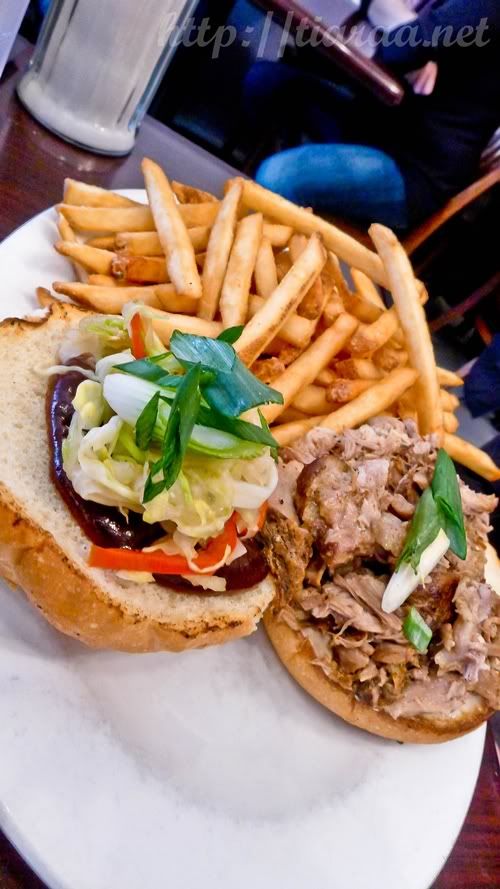 1st & 2nd pictures – Theresa told me that the
Chocolate-Chip Banana Bread French Toast were highly raved online so I decided to get it. It is worth CAD$10.
Chocolate-Chip Banana Bread French Toast comprised of chocolate chip french toast topped with icing sugar and baked bananas coated with brown sugar. I found the portion of the meal too big for me. I had the remaining contents to go. The french toast is well done, not too "eggy" at least. The meal was good when I had 1.5 slices of the french toast but subsequently, the flavours become less distinct. I saw another table with their orders of Strawberry pancakes & I wished I got that instead – Looks way more appetizing!
Rating: 3/5★
3rd & 4th picture – Theresa got the Pulled Pork Burger,  which costs CAD$10. One bun is stuffed with pork, which is slow roasted and the other side is filled with apple-fennel slaw. She likes her food a lot and said the restaurant serves very generous portion.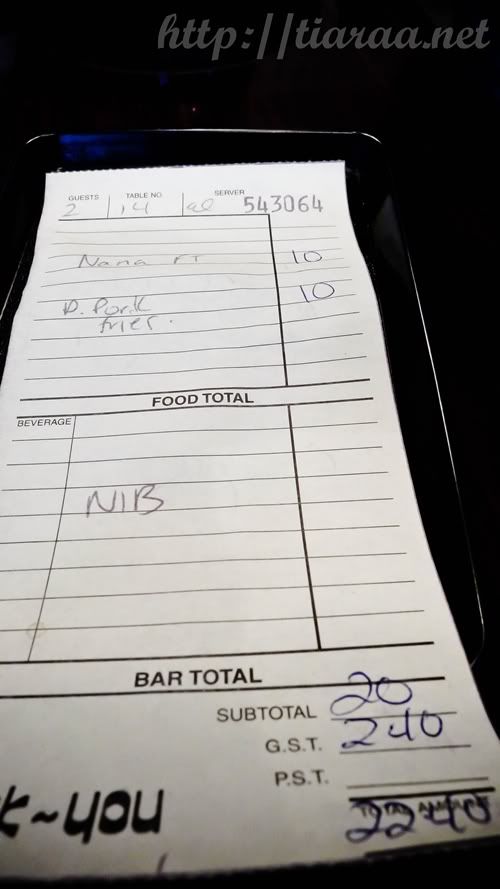 CASH/DEBIT/CREDIT
Opens:
Daily 8 AM – 4 PM
Nearest Transit: Bus 17
Ambiance: 6.5/10
Service: 7/10
Food (taste & appearance): 6/10
Value: 6.5/10
Total: 6.5/10★
In conclusion, pay Jethro's a visit as they were featured in food network! I will head there to try other food despite the relatively low ratings I have given.

swisscheese*