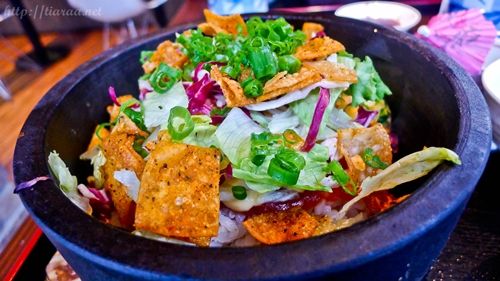 Sara, Janet and I usually head to First Baptist Church together. However, Sara was away last November so only Janet and I went to church that Sunday. We were hungry after church so Janet brought me to have lunch at Guu together.
Guu Garden
888 Nelson St M101,
Vancouver, BC V6Z 2H2, Canada
+1 604-899-0855

View Larger Map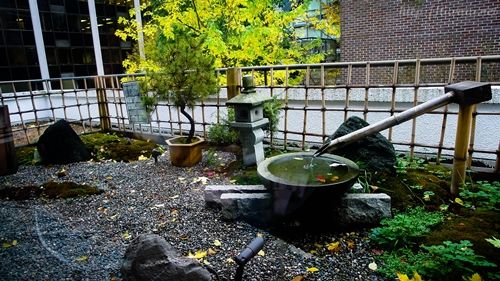 I really like the Guu located at Nelson Street because the window seat has a beautiful view of their very own garden. The servers are very polite even though some could not really speak fluent English. Really love the ambiance and service at this location – Definitely top notch!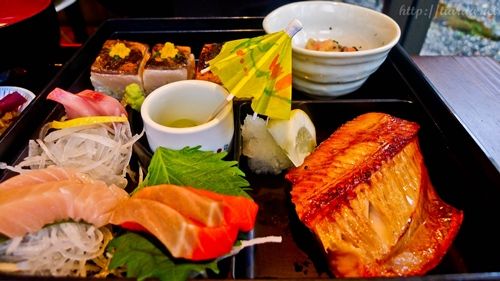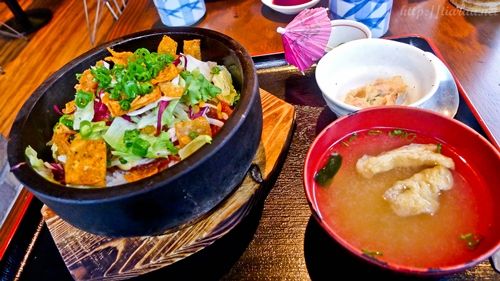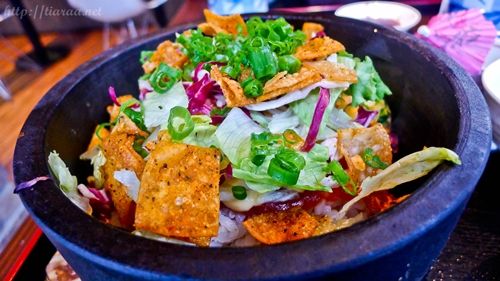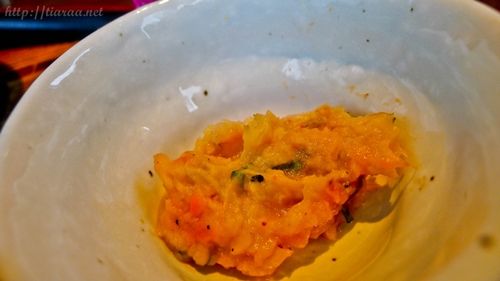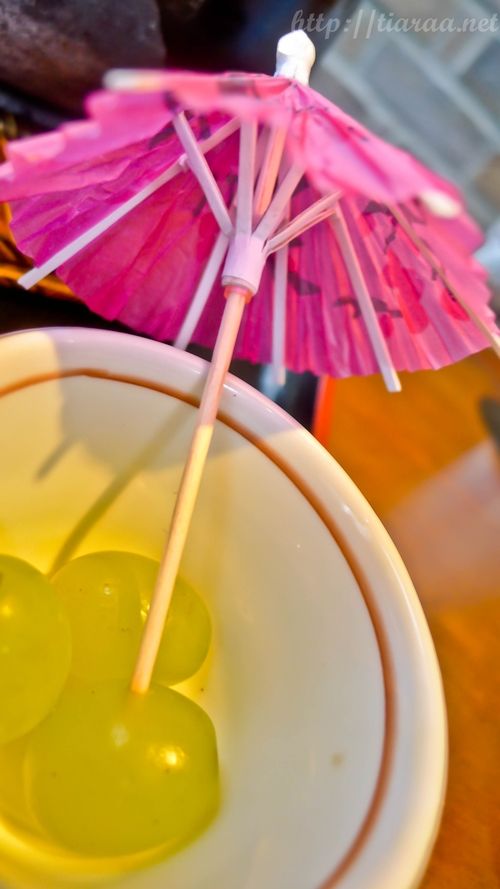 Janet ordered the Business Man Bento while I ordered one of the Chef's Daily Special. Her Business Man Bento comprises of grilled fish, three kinds of sashimi, salmon sushi, saba sushi, kobachi, rice, miso soup and grapes to wrap up the meal. I did not try much of her food but I absolutely love her sushi. The salmon was so fresh, tasty and I enjoyed the rawness of it – The texture and everything else were just RIGHT! As for my daily special, it is made up of "Habanero" soy sauce marinated tuna with "taco-rice" in a hot stone bowl. As it was really windy, raining and cold outside, I am so glad to be able to slowly munch on my delectable meal in the restaurant. The hot stone bowl warmed my soul and left me wanting for more of the tuna with taco rice.
For such a big portion of food, the Chef's Daily Special is definitely not expensive. I will pay CAD$10 anytime for this meal as it has a big serving size, is very aromatic and touches all your five senses to crave for more.
PAYMENT METHODS: DEBIT/CREDIT/CASH
Mon-Fri 11:30 am – 2:30 pm
Mon-Thu, Sun 5:30 pm – 12 am
Fri-Sat 5:30 pm – 12:30 am
Sat-Sun 12 pm – 3 pm
OUTDOOR SEATS AVAILABLE
My overall ratings are as follows:
Ambiance: 10/10
Service: 9/10
Food (taste & appearance): 8.5/10
Value: 8/10
Total: 8.88/10★
In conclusion, pay Guu Garden a visit! It is one of your best bet for Japanese cuisines!