Need to be heard by major companies? Share your feedback by clicking here today !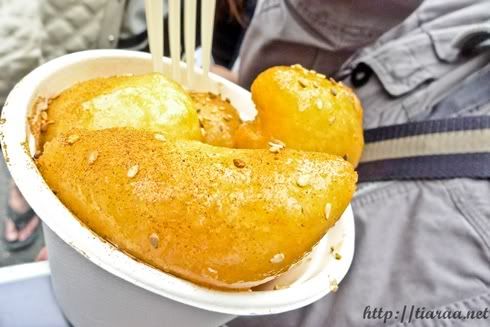 on the 26th of june 2011, i did not know anything about the greek festival until milton and jackson told me about it. i was contemplating if i should go initially as i wanted to rest. since i haven't been hanging out for awhile, i decided to go ahead with the plan. seven of us went from joyce and took 99b from broadway station to the designated place. the location of the greek festival stretches from macdonalds street to blenheim street.

there were free samples of the following items from krinos:
1st picture – krinos was giving samples of their green stuffed olives. although i did not try it, jackson really loves it !  the olives are cultured in the chalkidiki region of northern greece. the ingredients in the green olives are sweet pimento, fresh garlic, peeled almond, mizithra cheese and spicy pepper. the olives are available in almonds, garlic, lemon, sun dried tomatoes and pimento.
2nd & 5th pictures – the miniature croissants are filled with spinach and goat cheese. it tastes really good in my opinion. it is also very flaky by nature and it has a grainy texture. angel, luthfi, jackson and many of us took samples of it and we enjoyed it a lot !
3rd & 4th pictures - krinos was offering samples of their goat feta cheese as well. it is locally made and from the production of 100% fresh goat's milk feta. it has benefits such as being a good source of calcium, catering to the lactose intolerant and is easily digestible. it is salty, crumbly and mild in flavor. another item that jackson likes !
loukoumades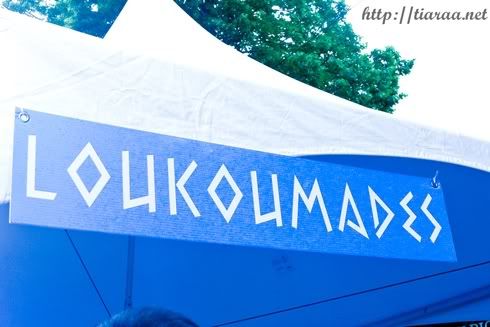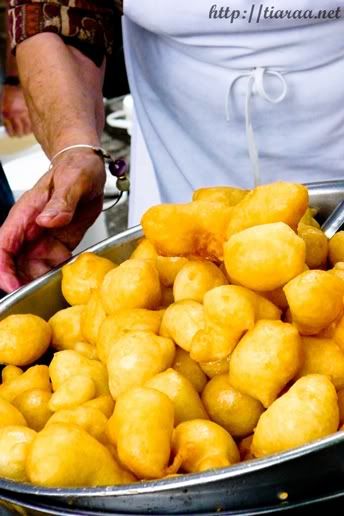 we came to this store as we were attracted by the petite honey balls that the chef was cooking. it is absolutely deep-fried as you can see from the picures. the honey balls are spinkled with cinnamon powder, honey and sesame. jackson bought a dozen for us to share and oh my goodness ! the minute i ate the first honey ball, i swear never to touch it again. trust me, i love sweet food but the honey balls are far too sweet for my liking ! it even gave me the lingering sweetness for a long time after consuming it. totally puke-worthy !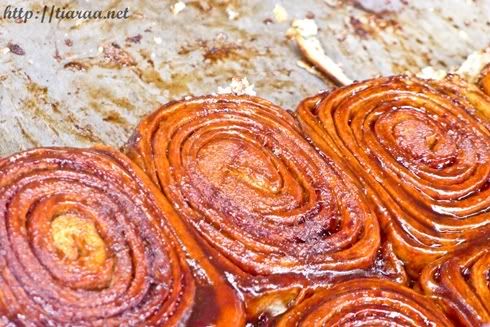 solly's bagelry was having promotions on their sesame twist and cinnamon rolls. i am not a fan of cinnamon rolls so i did not purchase it. also, i did not have much appetite that afternoon so i did not buy anything at the greek festival ! angel and company bought something from the store though.
everything greek !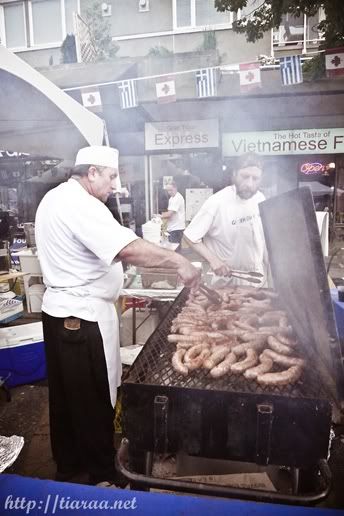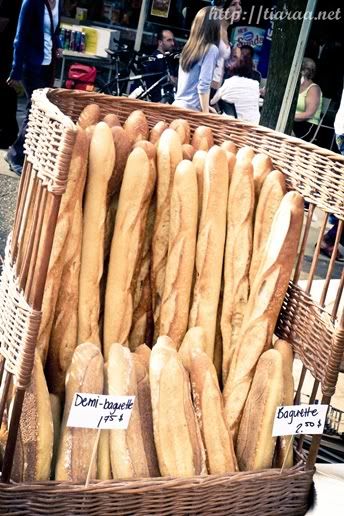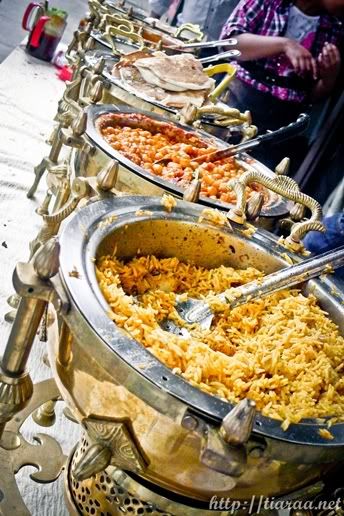 as you can see from the pictures, i managed to snap a few shots of the greek food although i did not have appetite for any food ! needless to say, the greek festival sold a range of greek food from greek sausages to greek pastries to greek skewers with mini burger to greek bread loaf to greek entrees ! i feel in love with the skewers with the mini burger the moment i saw it. girls are easily infatuated with things, ain't it ?
greek restaurants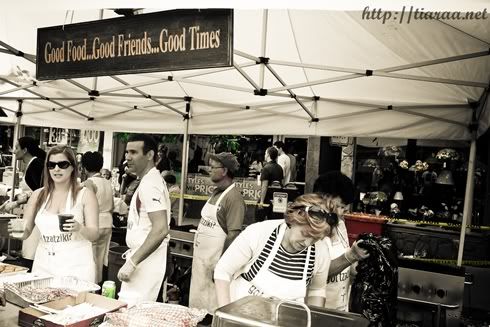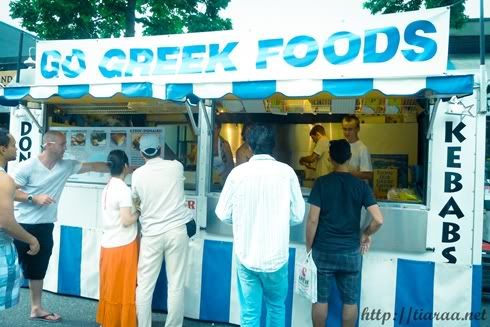 just took photos of 2 greek restaurants that set up their booth there to gain more exposure. i saw pictures of " good food, good friends, good times " in fae's album before and i saw her comment on how good the food was. so i would love to go there one day when i have the time ! the title is definitely meaningful but milton stated that it would be better off with " good food, good friends, good times, good deals " for their title. i totally forgot what attracted me to " go greek foods " !
live performances & miscellaneous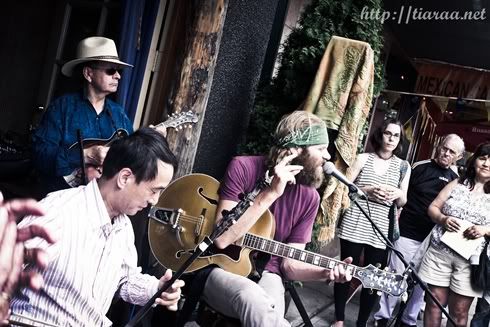 1st and 2nd pictures – we watched 2 live performances, which was amazing ! i took video of one of them and i will be uploading them and inputting it in this entry very soon. watch this space for it !
3rd picture – the greek goddess must be tired walking around like that ! the minute i saw her from afar, i ran to her immediately to snap a photo with her ! she was rather friendly and was speaking greek to me when i thank her for taking pictures with me. how beautiful & elegant !
4th picture - a talented artist who is rather detailed in her paintings ! we were truly fascinated by her good combination of colors. she is definitely one gifted artist !
5th picture – a dolly mascot that many children would die to take photos with !! i just snap a shot of her before the kids come running to her. how adorable, really !
i feel blessed being able to experience so many food festivals in vancouver, especially when it is consecutive as the greek festival was not long after eat vancouver ! really appreciate this events very much.
swisscheese