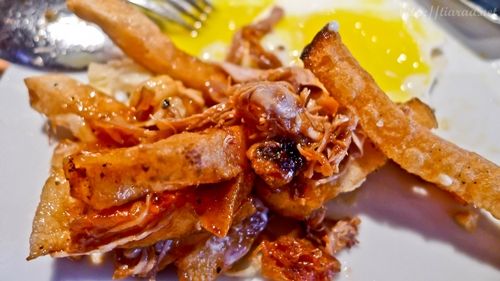 Angelia invited me to her graduation dinner but I could not make it. I also had class when she was having her graduation ceremony. So, I invited her and Fine to have lunch together since Fine was going back to Jakarta for two months too. There are too many food choices in Vancouver but I would always venture for new restaurants. Since Edible Canada is a total hit at Granville Island, I figured that we should try it.
Edible Canada at the Market
1596 Johnston Street
Vancouver, BC V6H 3R9
(604) 682-6681

View Larger Map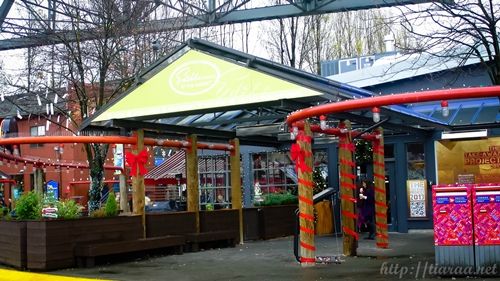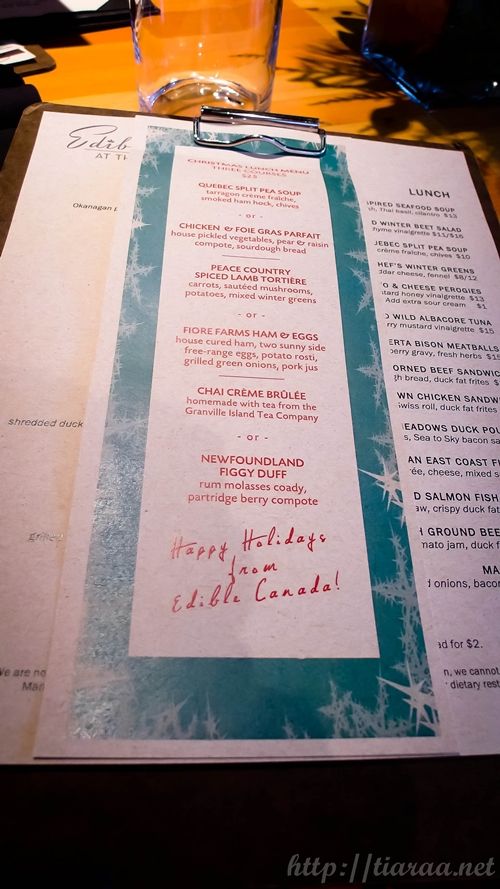 Edible Canada goes for a more high end appeal as it caters to the tourist crowd. However, the place itself is not very fanciful and has a very simple interior. The restaurant is connected to the shop. Unfortunately, I was having a bad stomachache after my meal so I did not have the mood to snap shots of the shop. Since Edible Canada is located at Granville Island to attract tourists, their shop sells lots of Canadian souvenirs such as Maple Syrup, bacon items and such. We received great services at both the shop and the restaurant as the server never fails to continue taking photos of us when the girls were unsatisfied with how they looked in the pictures.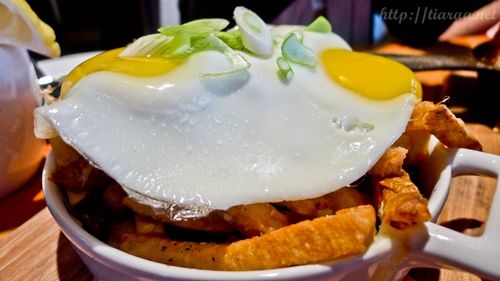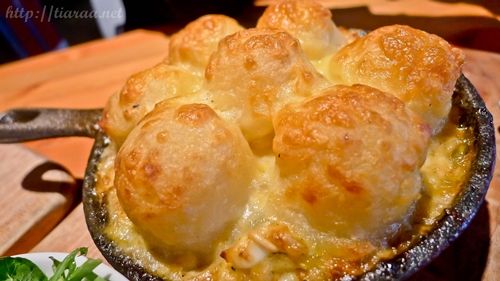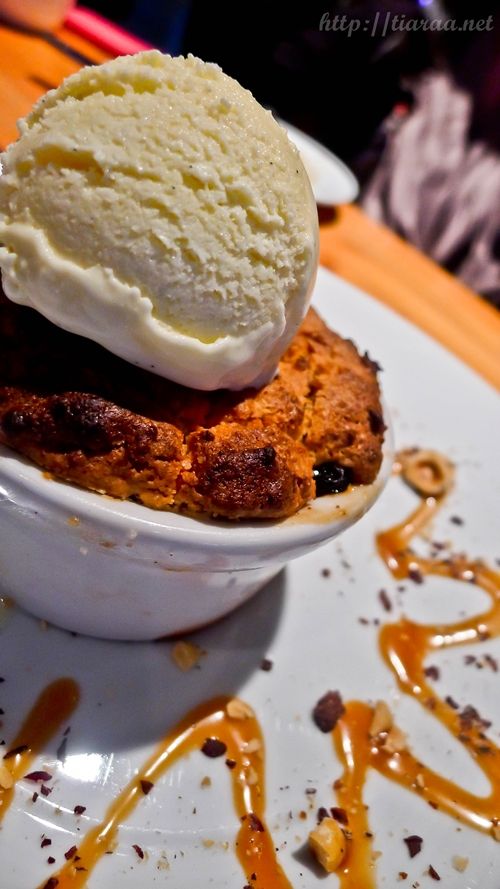 You know it is nearing Christmas when you hear Christmas songs playing, see Christmas trees and decorations in malls and restaurants and able to select a dish from the Christmas menu at restaurants. Since we were there in late November last year, there was a Christmas lunch menu in addition to the original menu. As we love a bit of everything, three of us wanted to share a few dishes from the original menu so we ordered the following:
The Yarrow Meadows Duck Poutine, as depicted in the first and second pictures, is made up of fries fried in duck fats, mixed with shredded duck leg and cheese curds, flavored with sea to sky bacon salt and topped with two sunny side up free-range eggs. It is a great symbolic dish of the Canada and after living in Canada for so long, my friends and I really enjoyed the dish as we embrace the Canadian culture. The dish is gluten-free so it is beneficial for people who are allergic or intolerant to gluten. For a small portion, it may seem very expensive as the dish costs CAD$16 but then again, you pay for what it's worth right?
Ratings: 3/5★
Next, we tried the Canadian East Coast Fish Pie (third to sixth pictures), which was my favorite dish of the day. What I love about the Western savory pies is that it is not too dense and heavy to continue consuming. The fish pie comprises of winter vegetables, pomme puree, oceanwise seafood, fennel and cheese. The set also comes with mixed salad at the side. The inner fillings of the fish pie literally melts in your mouth when you devour it, totally orgasmic! Since this dish comes with a salad and seafood are usually more expensive, it costs CAD$19. Yet another gluten-free dish!
Ratings: 4.5/5★
The last savory dish we shared was the Vj's Curry Crusted Wild Albacore Tuna that can be seen from the seventh and eighth pictures above. The dish was presented very well as the confit tuna is garnished with fingerling potatoes, kale, sherry mustard vinaigrette  and squash. As everyone already knows, Vancouver is surrounded by the oceans. Thus, the seafood served at restaurants are mostly very fresh and without a doubt, delicious. The same goes for the albacore tuna as it was very refreshing for my palate. Again, this dish is gluten-free too.
Ratings: 3.5/5★
Even though we were beyond full (I had brunch at Dutch Wooden Shoe Cafe an hour before I came to Edible Canada) and had leftovers to take home, we gave our stomach a second chance to fit desserts. A lot of the people I know including myself have sweet tooth and always crave for saccharine delicacies so we could not refrain from ordering desserts to share. We had the warm Okanagan Apple Cobbler topped with Vanilla Bean Ice Cream. The apple cobbler tastes mildly sweet, which is something Angel and I like. However, it was not Fine's cup of tea.
Ratings: 3.25/5★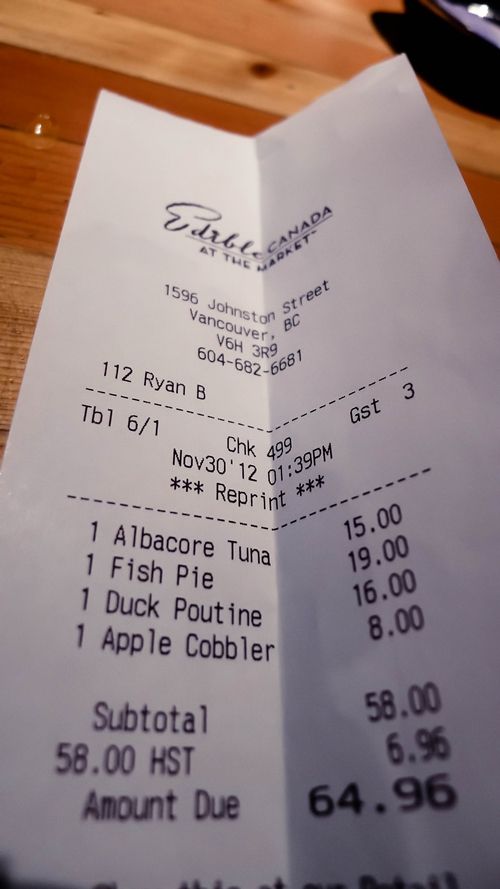 ACCEPTS CASH/CREDIT CARD/DEBIT CARD
OPENING HOURS:
Mon-Thu 11 am – 9 pm
Fri 11 am – 11 pm
Sat 9 am – 11 pm
Sun 9 am – 9 pm

Ambiance: 6.7/10
Service: 8/10
Food (Taste & Appearance): 7.13/10
Value: 8/10
Total: 7.46/10★
In conclusion, Edible Canada is one of the restaurants at Granville Island that you have got to visit before leaving Vancouver!