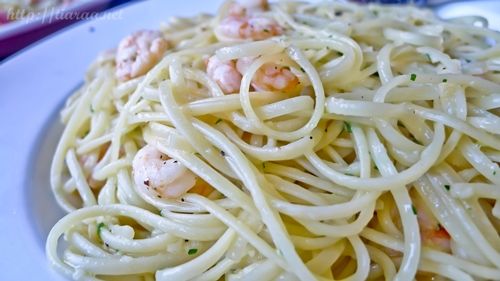 Jasper, Rex, Gigi and I have not gathered since the cooking club icebreaker in February. So we decided to meet up when I came back. Gigi suggested Ciao Bella for dinner on a Tuesday evening because there is 50% off pastas every Monday and Tuesday.
Ciao Bella
703 Denman Street
Vancouver, BC V6G 2L6
(604) 688-5771

View Larger Map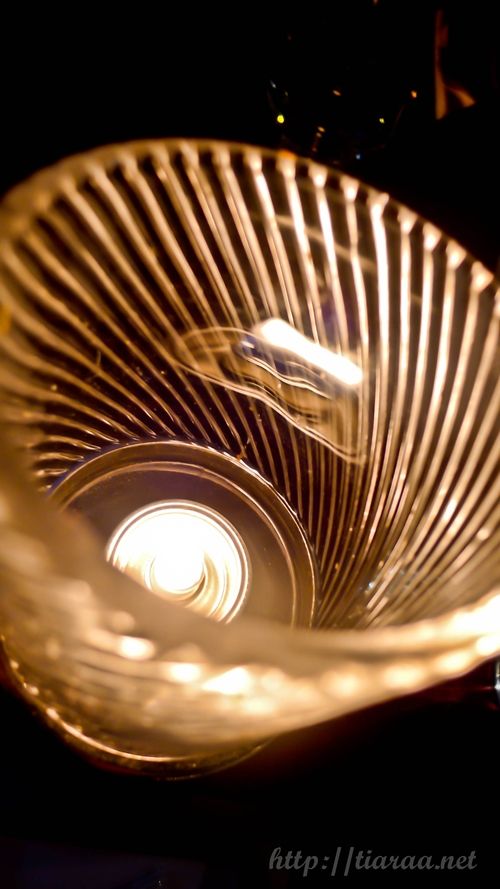 We met at Macmillan's computer lab to wait for Gigi to end her TA session because she was driving us to Ciao Bella. It was easier to find a parking slot at downtown but of course, it is really expensive as well. When we came in, the restaurant was filled so the server offered us the table at the patio. Since it was a nice and sunny day, we decided to dine at the patio because we are too hungry to wait for another table inside the restaurant. The patio was beautiful as we could see people driving by the streets of downtown. Our servers were also very sweet and friendly but so hectic that they are not attentive to our orders and such. I really like the settings and ambiance of the restaurant as well.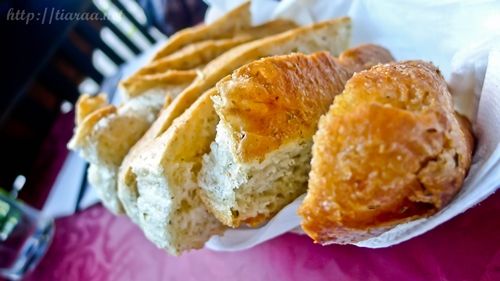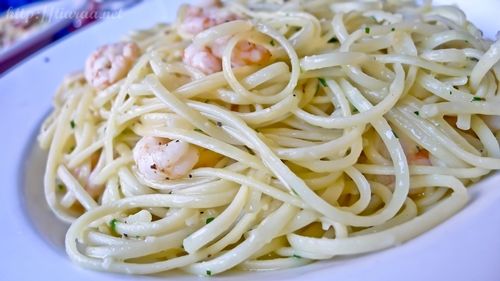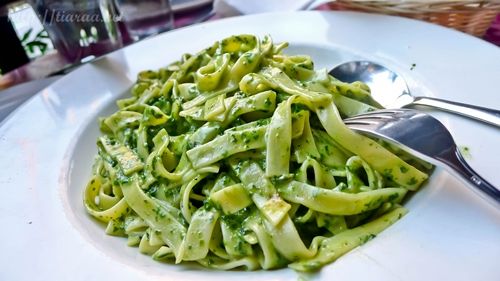 We shared the complementary bread (1st picture). I ordered the Linguini Alfredo (2nd & 3rd pictures) while both Jasper and Gigi got the Linguini Carbonara (4th picture). As Rex is a vegetarian, he decided to have the Fettuccine Pesto (5th picture). I only added the baby shrimp to my pasta, which costs an additional CAD$4.95 to CAD$8.45. I seriously do not know what is the big hype over Ciao Bella but the food gets quite boring after taking bites of it. The sauce is insufficient and is lacking in flavour, what we added on was too little and again like most restaurants, too much carbohydrate is served. I could not finish the meal and took the remaining to go. Both Gigi and Jasper added sausages to their pastas, which is an additional CAD$9.90 to CAD$8.46. Gigi really enjoys the pastas at Ciao Bella because she has been there thrice and every time she is there, she will order the same dish. As for Rex, he did not add any item in his dish so his pasta only costs him CAD$8.45. It seems that both Rex and Jasper enjoyed the meal there.
Ratings for my pasta: 2.5/5★
I find the Tiramisu depicted on the 6th picture way better than the pasta I had. It is a mascarpone cheese cake, which is very light and creamy. However, I could not taste much of the espresso in it and it is a tad too sweet! They got to lose the sweetness and add a hint of espresso in it.
Ratings: 3/5★
CASH/CREDIT/DEBIT
NEAREST STATION: Burrard Station

Ambiance: 7/10
Service: 6.5/10
Food (taste & appearance): 5.5/10
Value: 5/10
Total: 6/10★
Ciao Bella serves very mediocre pastas that are highly raved. I would go back to try their 4-course meal instead of their pastas in the future.

swisscheese*