Click here -> This is to get PAID for sharing your feedback
Be heard and rewarded for leaving your feedback with major companies.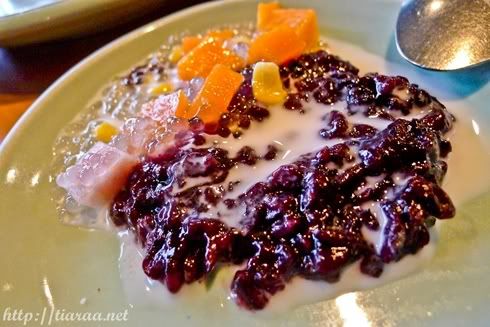 we had a long weekend during canada day so joyce homies decided to organize an outing the day before canada day. i couldn't believe we were discussing about the outing, attire and such a week in advanced. we were THAT enthusiastic ! so jackson came up with the suggestion of having " all you can eat " at chili house and since we have yet to dine there, we just let him go ahead and book the reservation for us.

chili house thai bistro
1018 Beach Avenue
Vancouver, BC V6E 1T7
(604) 685-8989

View Larger Map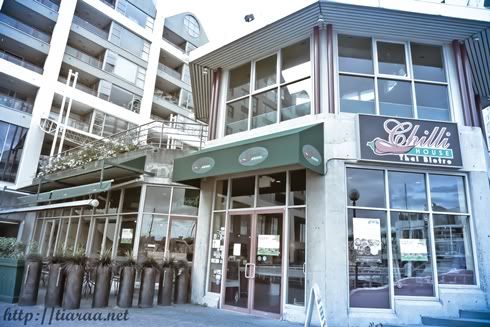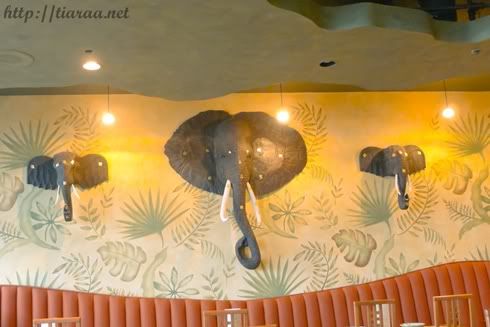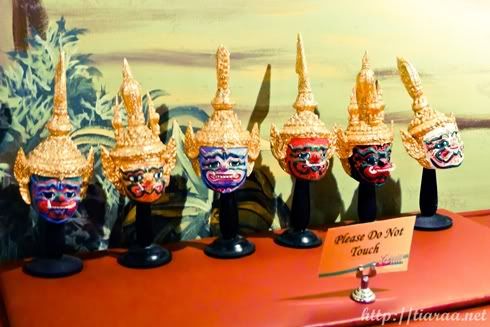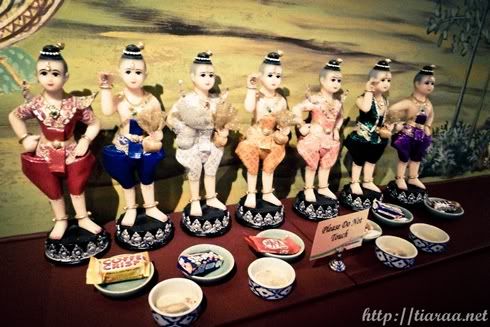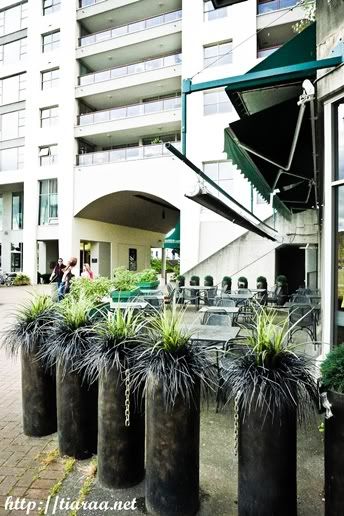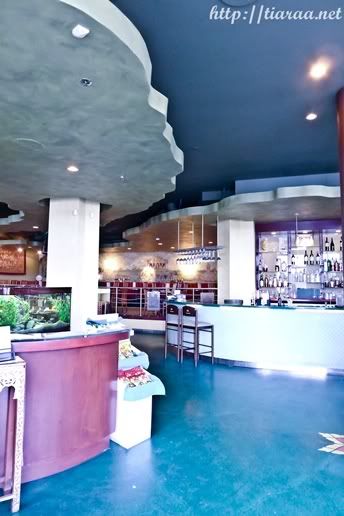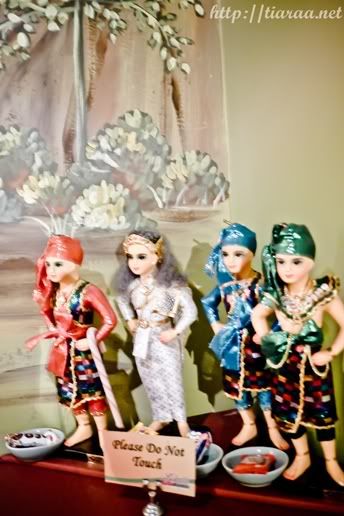 so jackson arranged for alan to fetch luthfi, dicky o., angel and i and dicky b. to bring milton, frans and himself to chili house. jackson made a reservation for 10 people at 7pm. however, we called in to change the time at 8pm as we figured we will be late. the people at the restaurant were pretty flexible with our timings. it was a little difficult to find the place by car but after alan called jackson, he managed to get to the restaurant after all. there were plenty of parking spots and dining seats and tables available for chili house. they have dining area just outside the restaurant, which is a bonus point as there is a beautiful view of the boats and docks at the habour area. the interior of the restaurant is decorated with many petite thai dolls and figurines with chocolates at the side. it also portrays its cultural ethnicity via their in-built elephant statue at the wall and mini elephant statues. as seen from the pictures, i reckon that the restaurant is really adorable !
i also applaud them for their impeccable service ! i was surprised by how they celebrated angel and ricky's birthday. we just gave them the pavlova cake and candles. they then took the initiative to serve the cake on a huge plate while playing a loud " Happy Birthday " song with their speaker. it made every table turn their heads to ours and sing along with the birthday song for angel.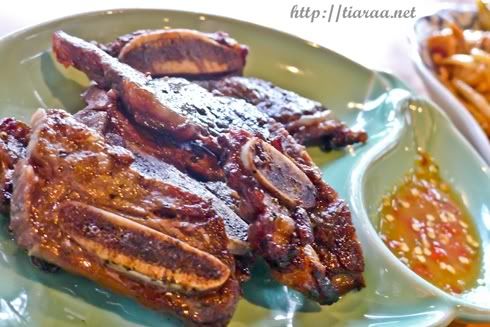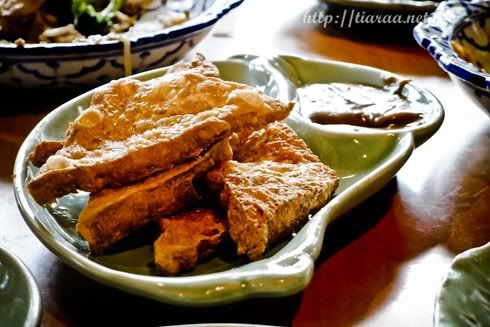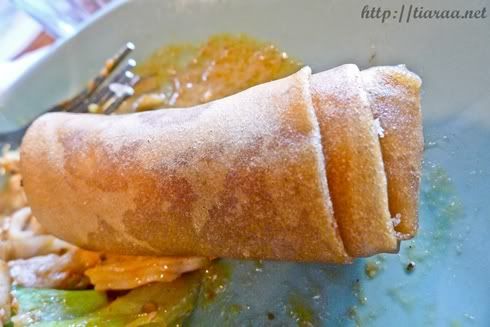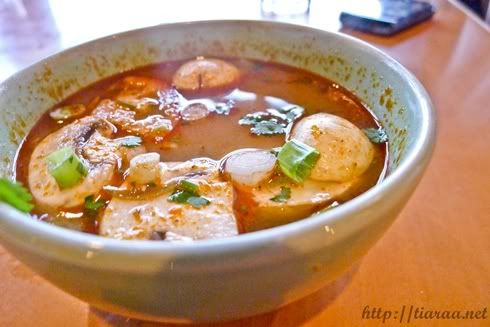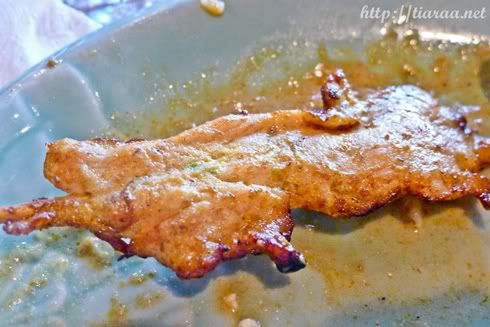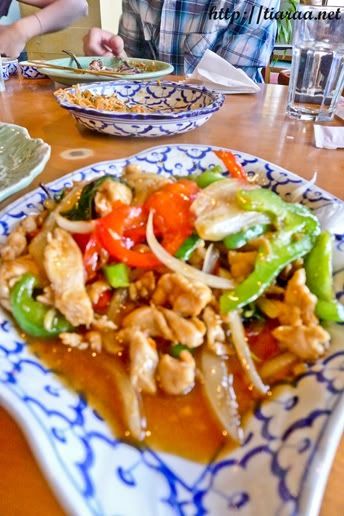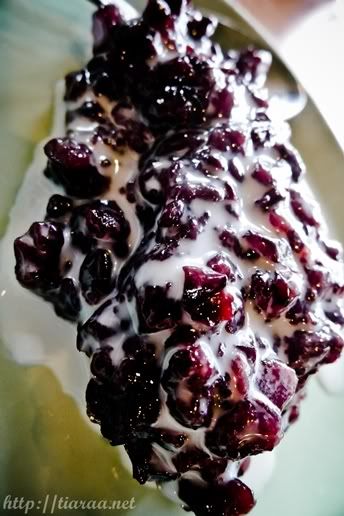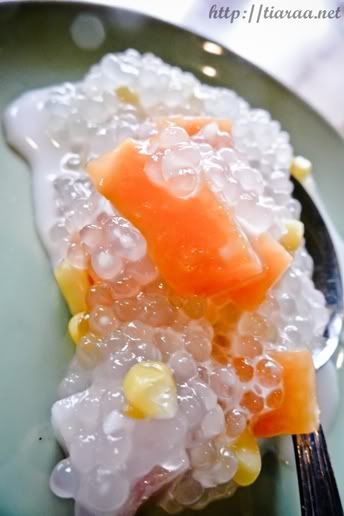 so, we had the all-you-can-eat food for CAN$20/person. we made jackson order the food once more since he is the expert there.
1st picture – we shared the chili pepper fried rice, which consists of fried rice with chicken, diced vegetables and eggs. the fried rice was mediocre (not as good as other thai fried rice i have tried) and it is not as spicy as i would like it too.
ratings: 2.5/5★
2nd picture – the BBQ short ribs was also shared amongst us. it is marinated, grilled ribs served with spicy dipping sauce. i did not have a bite of it as there were other better food closer to my side. the others like it though.
3rd picture – we had the tow hoo tod, which is basically deep-fried fresh tofu, served with hoi sin sauce. i found the tofu a little too dry for my liking. that's when the hoi sin sauce comes into play. unfortunately for me, i always like tasting the food without any sauce except chili and pepper so that i will get the natural taste of the food.
ratings: 2.8/5★
4th & 11th pictures – the thai dish for vegetarian spring roll is called por pia tod. i'm not a usual fan of spring rolls as in, i would not order it if it is not served for buffet. it tasted average but with the help of the chili sauce, it was even better !
ratings: 3/5★
5th picture – it is always so typical of me to have green curry as my favorite dish in all thai restaurants ! we had the green curry with beef and it consisted of beef with green curry paste, egg plants, bell peppers, peas, basil leaves and coconut milk. the dish is the most scrumptious of the lot, two thumbs UP !
ratings: 4.5/5★
6th picture – alan had the tom yum goong all by himself even though all of us were already very bloated ! the tom yum goong comprised of hot, spicy and sour soup with prawns.
7th & 8th pictures – we also shared the chicken satay, which is marinated in a mixture of thai spices and coconut milk served with thai peanut sauce. the chicken satay is really gratifying, especially with the peanut sauce added to it ! all the spices are very well complemented !
ratings: 3.5/5★
9th picture – the pad bai grapua was also shared by us. the dish comprised of boneless chicken sauteed with thai chili, onions and fresh basil. it is supposed to be spicy but to my disappointed, the dish is very typical and not spicy at all – really not what i was looking for.
10th picture
– in any thai restaurants, the
traditional pad thai
should not be missed ! what pad thai usually has is stir-fired rice noodles with shrimp, grounded peanut and chill paste topped with bean sprouts. the pad thai is above average but still not as good as what i had in
khunnai chang
though.
ratings: 3.5/5★
12th picture – while i was demanding for green curry, the others wanted the yellow curry with chicken. the dish was filled with boneless chicken with yellow curry paste, coconut milk carrot and potato. such a divine meal but definitely cannot beat the green curry dish !
ratings: 4/5★
13th & 14th pictures – each of us had a plate of black glutinous rice pudding & kanum sakoo respectively. the black glutinous rice pudding had condensed milk complementing it, which makes it tastes heavenly ! as for the kanum sakoo, it tapioca pudding with sago, corn and evaporated milk. angel and i enjoyed it so much ! many of the guys did not even touch it though as many guys don't fancy desserts as much.
ratings: 3/5★ each
the total came up to a total of CAN$243.82, inclusive of tax and 15% tips. because we made a reservation for more than a certain number of people, 15% tips is already included in our bill.
ACCEPTS CASH/CREDIT/DEBIT CARD
ambiance: 10/10
service: 10/10
food (tastes and appearance): 7.95/10
value: 5.5/10
total: 8.36/10★
in conclusion, i really enjoy chili house's ambiance and services but i have had better thai food elsewhere.

swisscheese*