Even before I touch down in Vancouver on the 1st of Feb, my friends and sister have already booked 3 dine outs for me to join them. First dine out of 2012 was Kingston Taphouse and Grille, which was the worst of the lot. Second dine out was Chambar, which is fine but a little overrated. My last dine out was at Cardero's and it was not too bad.
Cardero's Restaurant & Marine Pub
1583 Coal Harbour Quay
Vancouver, BC V6G 3E7

View Larger Map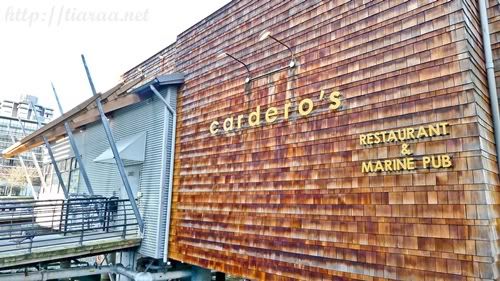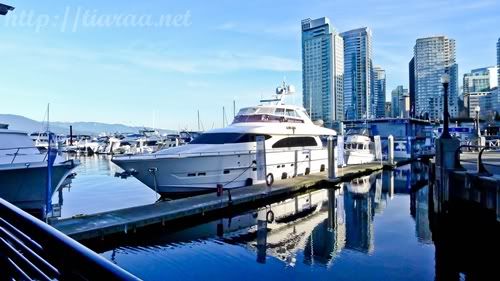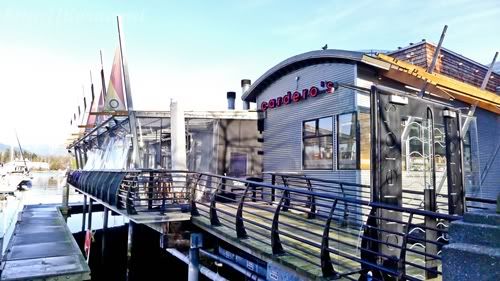 Cardero's is right by the water at Coal Habour. It felt like we were dining on a ship because we were seated at the side and the view is breathtaking as evident from the above pictures! We had our dine out when the dine out season was over. Fortunately, the Sequoia Company of Restaurants such as Seasons in the Park, Cardero's, The Sandbar and The Teahouse extended their dine out until the 9th of February.  The service is just average and the server never took the initiative to refill our glasses of water. I find that they wanted to get their job over and done with – That's all.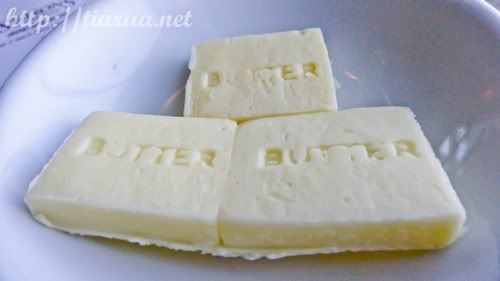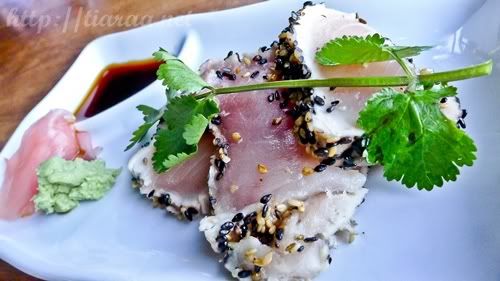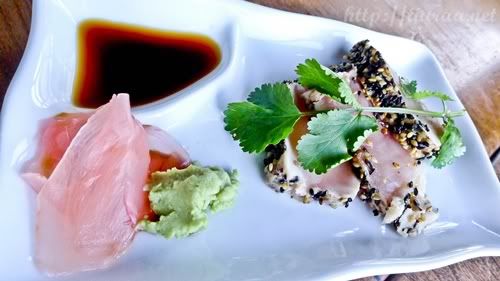 1st & 2nd pictures – We were first served with Bread and Butter. I did not want to be bloated from it so I only had a fraction of it. Not really a fan of these kind of bread so I did not have much of an impression of it.
3rd-6th pictures – We ordered Albacore Tuna as our appetizer! I really like how the Albacore tuna is sesame crusted. However, the tuna was very bland – though VERY FRESH! The soy sauce, wasabi and pickled ginger made up for the bland taste though. Even though the appetizer maybe bland, I like how healthy it tastes!
Ratings: 4/5★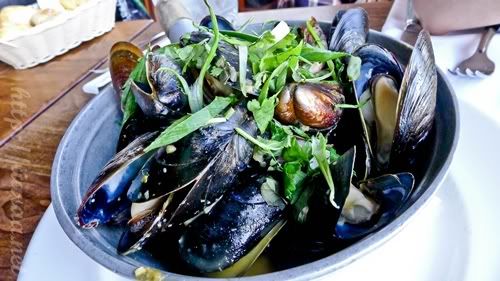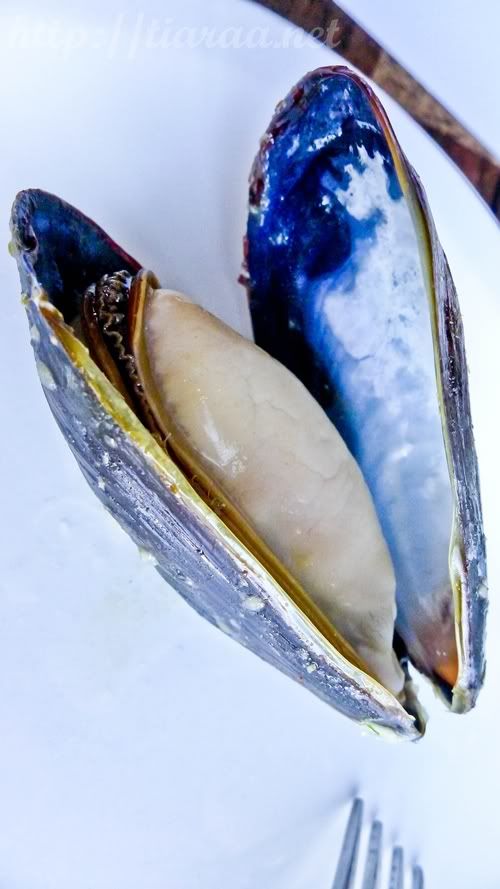 We decided to opt out of one dine out set as we wanted to try a variety of food. We got the Mussels, which costs CAD$14. Their mussels are certified Ocean Wise, meaning that the restaurant is practising sustainability. We all want to conserve the Earth, don't we? Anyway, the mussels is served with coconut sauce and Asian herbs – A rather unique combination! Cardero's is very bold with their choices of food as they try to have a fusion of Western and Asian flavourings together. I have to say I like the mussels at Cardero's way more than the mussels I had in Chambar.
Ratings: 3.5/5★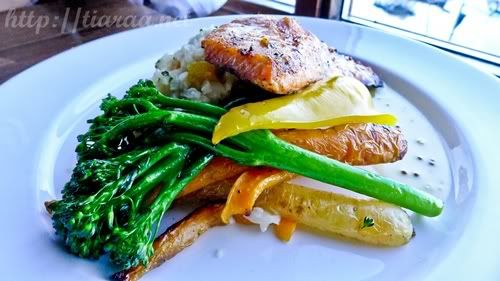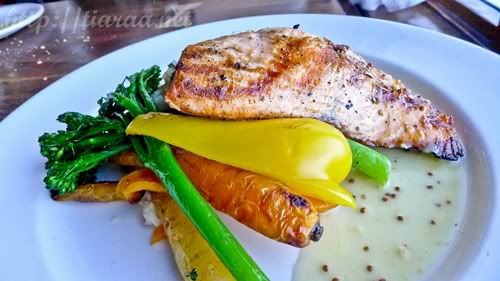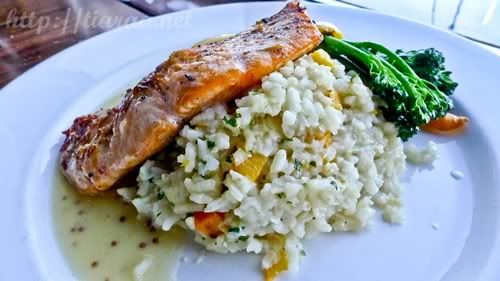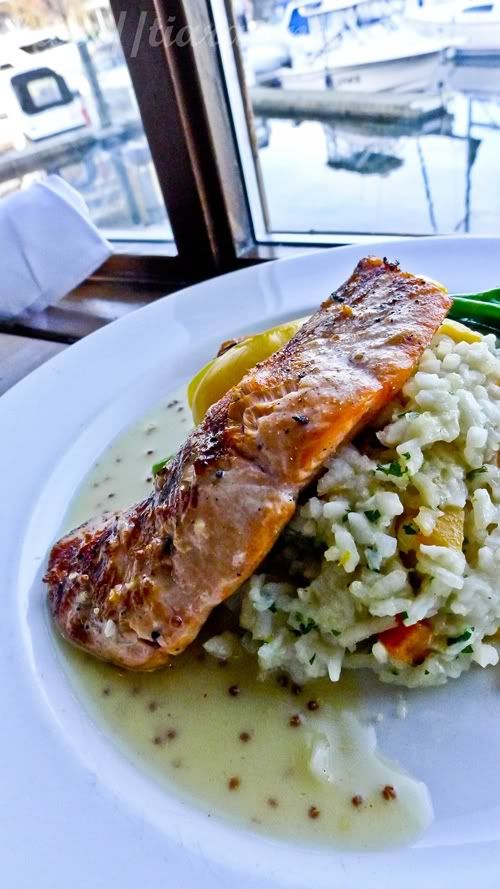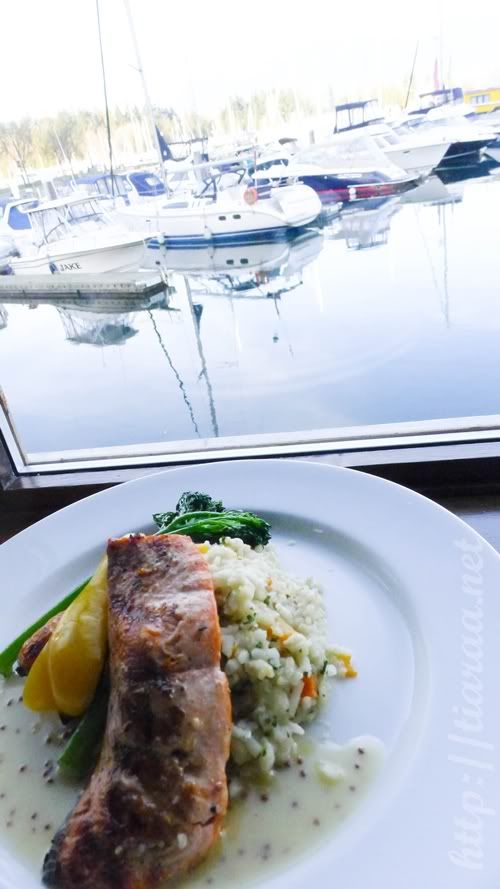 Continuing from our dine out menu, we had the Grilled Steelhead Salmon for our entree. My sister and I found the salmon average but we love the squashed risotto as it was so soft and tastes especially good with the sauce at the side. The salmon is really too salty for my liking! Vegetables were cooked well too – Very soft and blended very well with the risotto – Good choice, Cardero's!
Ratings: 3/5★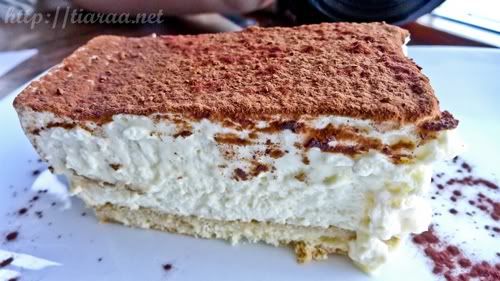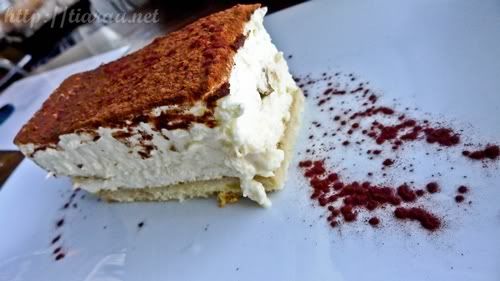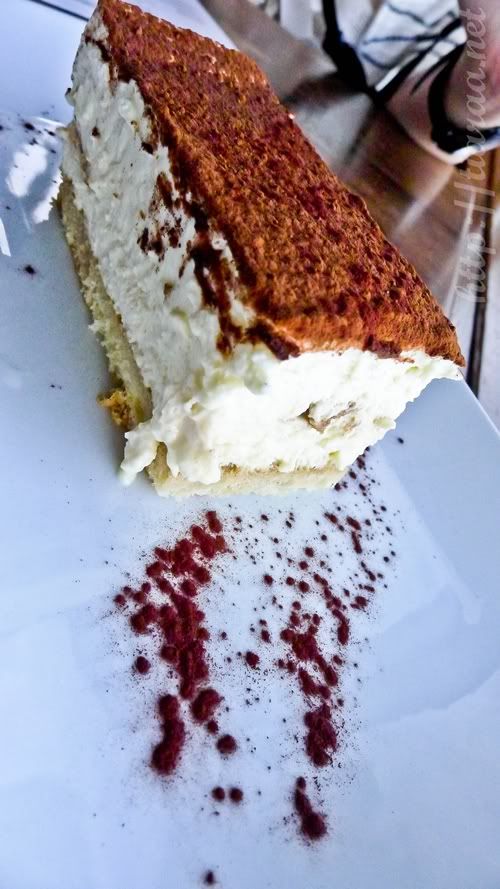 For our dessert, we decided to go with our instincts and choose Tiramisu since we thought it will be a better choice. What a wrong move! Turns out Fae told me that the Cheesecake is exceptionally good and the Tiramisu is just average. The mascarpone topping was good – VERY LIGHT! However, I found the tiramisu too creamy as the lady fingers were too moist!
Ratings: 2.5/5★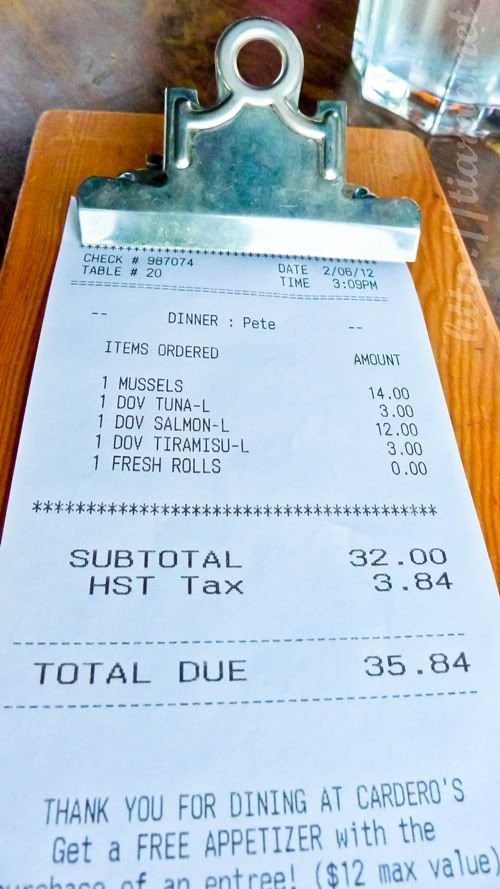 Our bill came up to a total of CAD$35.84, inclusive of HST tax. I forgot how much tips we gave them but it was definitely 15%. The service is not good though or I would have gave more! I found that Cardero's is really value for money as their lunch menu has the same choices as their dinner menu but the price for lunch is CAD$18, while the price for dinner is CAD$28. Well done, Cardero's!
DEBIT/CREDIT/CASH
Opens:
Daily 11:30 AM – 12 AM
Nearest Skytrain: Granville/Vancouver City Center
Ambiance: 10/10
Service: 5.5/10
Food (taste & appearance): 6.5/10
Value: 7/10
Total: 7.25/10★
In conclusion, Cardero's is a decent restaurant with a GREAT view!

swisscheese*