A Taste of Yaletown was occurring in late October so the Food Society buddies and I decided to  join this event. We were deciding  between Cache Bistro Lounge, George, Raw Canvas and L'antipasto but we decided on Cache Bistro Lounge instead. Jasmine and Joanna could not join us so it was down to only Jenny, Clement, Thomas and I.
Cache Bistro & Lounge
1269 Hamilton St
Vancouver, BC V6B2S8
(604) 558-1269

View Larger Map
Cache Bistro is a French restaurant with a very nice ambiance even if you dressed in a casual attire. Ironically, the chefs and hostess are Asians. We made a reservations and thus, had a table reserved for us so the dining experience went smoothly for us. The food came at appropriate times and the hostess kept asking us if we needed anything.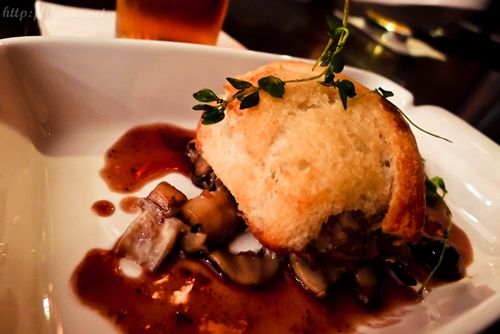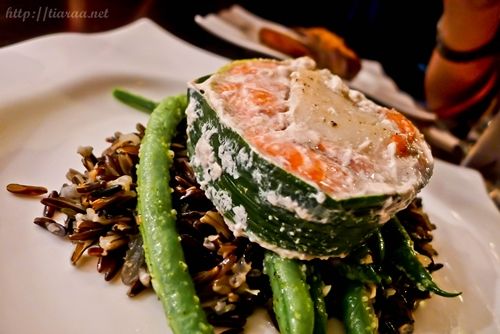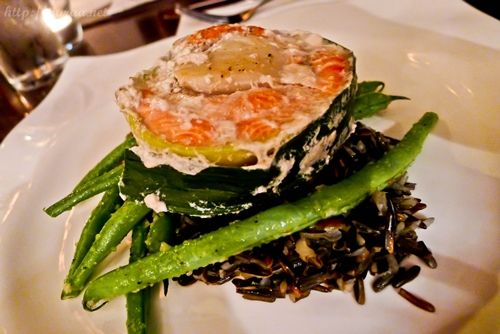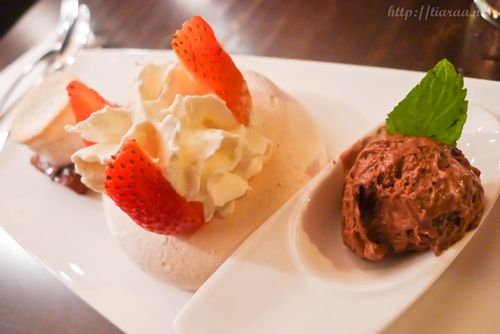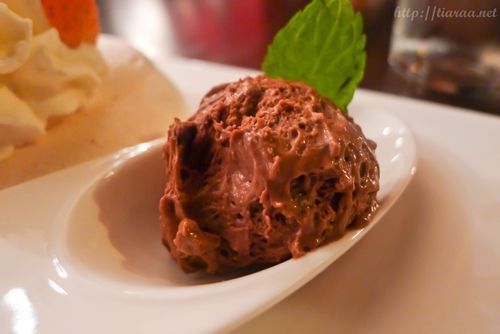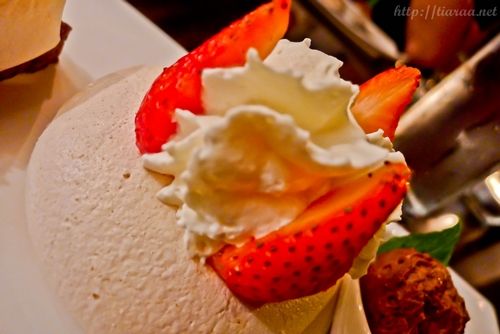 We had a choice to choose between the following two appetizers, The Smoked Salmon (1st and 2nd pictures)  or The Duck Confit Charlotte (3rd picture). I got the  former while my other three friends had  the latter appetizer. The Smoked Salmon also includes the oeuf cocotte topped with sea urchin and salad at the side. As for the Duck Confit Charlotte, it includes wild mushroom and blueberry duck demi. Both appetizers are relatively good.
Ratings: 3/5★
For the main course, we had an option to either get the Wild Salmon (4th and 5th pictures) or Rack of Lamb (6th-8th pictures). It was really hilarious that three of my friends coincidentally got the latter option while I ordered the former. I find that my choices always differs from other people. The Wild Salmon had wild rice at it's base, vegetables and scallop on top of it and wild salmon at the very top. The dish is covered with beurre blanc sauce. I really found the wild rice very unique and delicious. The wild rice was more of the highlight for me than the salmon. Both the scallop and wild salmon were fresh and good though but not that marvellous to rave about.
Ratings: 3.5/5★
 For the dessert, all of us had the Chef's Dessert Sampling (9th picture) each and it consists of a ball of chocolate mousse (10th picture) that taste like ferrero rocher, pavlova (11th picture) topped with strawberries and whipped cream but taste more like a very sweet macaron and a unit of s'more (12th picture). We found the desserts very mediocre and not really worth it.
Ratings for Chocolate Mousse: 3.5/5★
Ratings for Pavlova: 2.5/5★
Ratings for S'more: 3/5★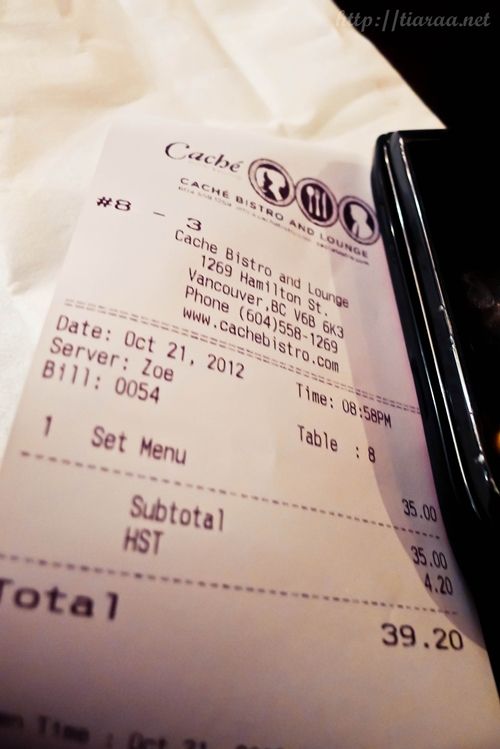 The total price for that 3 course meal is CAD$35 exclusive of tax and CAD$39.20 inclusive of tax. I topped up 15% tips for this meal. The price for the appetizers, entrees and desserts are actually CAD$11-$12, CAD$22-$24 and CAD$9 respectively so it is quite an affordable 3-course meal.
NEAREST SKYTRAIN STATION: YALETOWN @ CANADA LINE
Mon-Thu, Sun 5:30 pm – 10:30 pm
Ambiance: 7/10
Service: 7.5/10
Food (taste & appearance): 6.2/10
Value: 6/10
Total: 6.68/10★
For a good dine out in a restaurant with nice ambiance, do pay Cache Bistro a visit!
swisscheese*