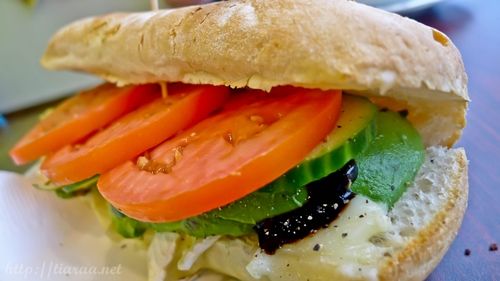 Bonchaz Bakery Cafe @ West Hasting Street
Janet and I went to Tenth Avenue church during one of the Sundays in early November to listen to Christopher Yuan's sermon. It was a really good sermon and we learnt a lot from the Yuan's family. After which, we went to hear Josh's testimony for his mission trip to East Asia. During that session, sandwiches and refreshments were provided. Since we already had some food before, we decided to head to Bonchaz around the corner for light brunch.
Bonchaz Bakery Cafe
189 East Broadway
Vancouver, BC V5T 1W2
(604) 875-1128

View Larger Map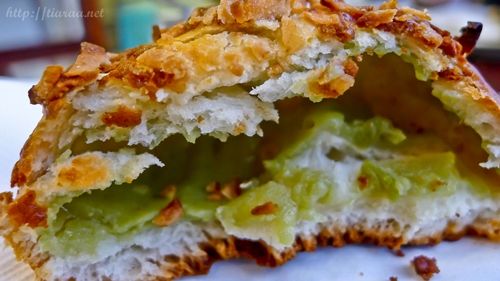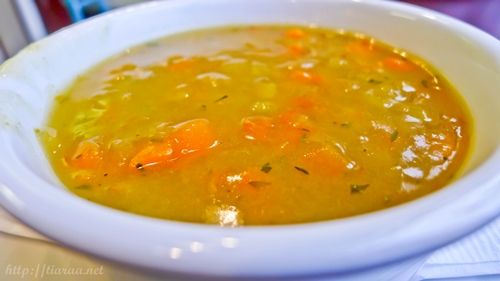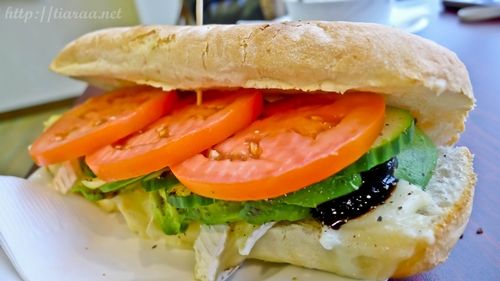 I decided to purchase the Green Tea Bonchaz (1st & 2nd pictures – CAD$1.74) and Soup Carrot Gin (3rd picture – CAD$3.25) as I was not very hungry due to the earlier refreshments at church. I like how the fillings are not too sweet and concentrated with the green tea flavour. The green tea filling is not too much so this is good as you can taste more of the crumbly bun. Bonchaz's bun has a crumbly exterior, which makes the bun very delicious and not as bland. I also shared the soup with Janet. The soup has just the right ingredients, consistency and thickness. It tastes really light and scrumptious. Janet had the sandwich instead, which is huge! I did not grab a bite of it because I was so full after a few mouthful of soup. However, Janet finds it yummy!
Ratings for Green Tea Bonchaz: 4/5★
Ratings for Soup Carrot Gin: 3.5/5★
The total for my meal came up to CAD$5.59, inclusive of tax and tips. Quite a reasonable price for decent food.
CASH/DEBIT/CREDIT
WIFI available!!
OPENING HOURS:
Mon – Fri: 7:15 am – 7:00 pm
Sat – Sun: 9:00 am – 5:00 pm
Nearest Station:
Main Street Station @ Expo Line
Broadway Station @ Canada Line
Ambiance: 6/10
Service: 7/10
Food (taste & appearance): 7.5/10
Value: 7/10
Total: 6.88/10★
Head down to Bonchaz for coffee or light refreshments if you are around the area today!

swisscheese*