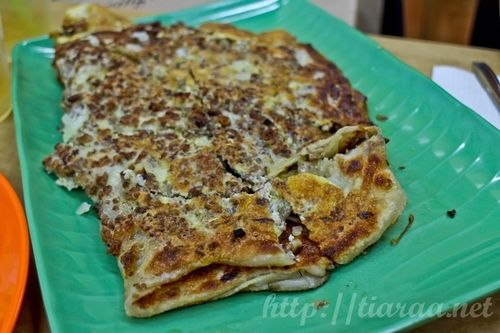 Singapore is such a multi-racial country so Singaporean Chinese, Malay, Indian and Western food are readily available. In many heartland areas, Singaporean food is at the tip of your fingers. Living at Bedok Reservoir myself, I can take food to go at the coffee shop just opposite my condo, the highly raved Bedok 85 & 511 is just a walk away and there are prata stalls a few bus stops away. Everything is practically within reach in this tiny red dot and I believe we all have to thank our late forefather, Mr. Lee Kuan Yew for such a geographical plan.
Singapore has been independent since 1965 but guess what? A small handful of restaurants have witnessed how this country went through the British colonization, Japanese Occupation, merger with Malaysia, independence and finally how it was transformed from third world to first. One such restaurant that have seen such massive changes in Singapore is none other than Victory Restaurant.
Victory Restaurant
701 North Bridge Road,
Singapore 198677
6298 6955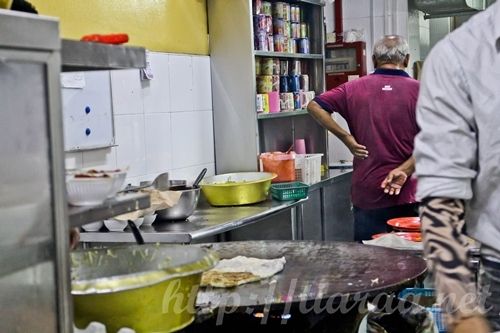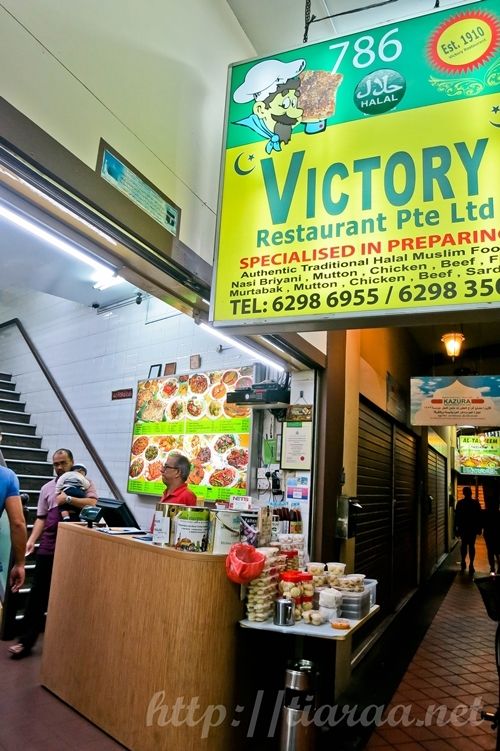 Victory Restaurant has been around since 105 years ago. Although their established competitor is around for an additional 2 years, my sister who previously dined at both Zam Zam and Victory Restaurant commented that Victory restaurant serves better food. Thus, I tend to bring my foreign friends to this hole in a wall restaurant whenever they visit Singapore. Victory Restaurant has two levels for dining. I realized that usually when I enter though, the host will tell my guest and I to head upstairs. I like how when I dine at Victory Restaurant, most of the customers there are either Indian or Malays. During the Ramadan period especially, there will be an influx of Muslim customers after their fasting period of the day is done. This goes to show how authentic the food at Victory Restaurant is. Well, all the better as there is air conditioner upstairs. It is quite spacious as well! When the servers are busy though, it is quite hard to grab their attention just to do the two most important things – taking our orders and giving us the bill. Oh, what a bummer! But the food is definitely worth the wait!
12th September 2014 – Dinner with Laurie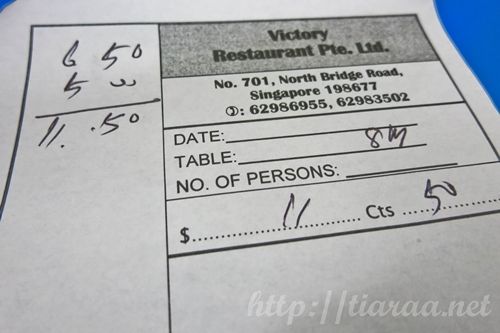 My dearest Vancouverite, Laurie was in an exchange program in the National University of Singapore last year. She stayed here for 6 months and I bet this was one of her best moments in university since she got to explore the rich cultures Asia has to offer! I was glad to meet her at the SG UBC Alumni last July and we became inseparable after. One of our impromptu meet ups were at Haji Lane and I brought her to Victory Restaurant after. Although it was hard to grab the attention of the servers, the Nasi Biryani was served the fastest. By the time we waited for the Murtabak to be served, the Nasi Biryani was already cold though. Usually for these Indian food, curry sauces and cucumber coated with ketchup will be used to add flavours to the already delicious dishes. However, I am not someone who add sauces to my dishes as I like to taste the dish on it's own. When the server taught us which sauces to add to the respective dishes, I tried it out and loved it! Laurie and I did not order any beverages and the total bill came to SGD$11.50 as we had both the small portions of the Nasi Biryani & Murtabak – Inexpensive for such a gratifying meal!
5th March 2015 – Dinner with Pilar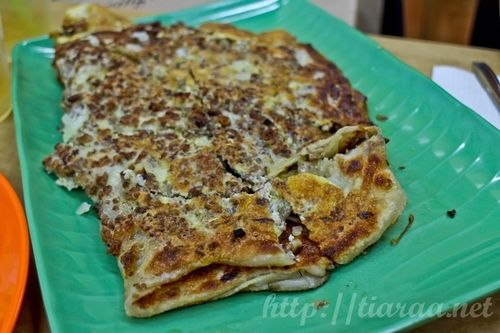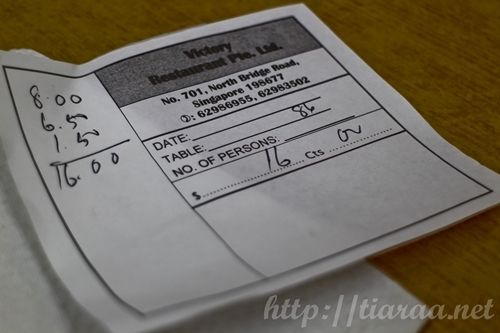 The next time I came back to Victory Restaurant was just two months back, when I brought my American friend who has been working in Vietnam for the past two years. The best deal about bringing my foreigner friends to pig out is that I can take the lead and order whatever I think is good. Again, the biryani and murtabak were ordered. I really like it when my foreign guests are more down to earth, willing to try anything and have the local fare. Pilar is definitely someone who is all out to try anything! This time, we had the medium portion of the murtabak, the small portion of the biryani and a bottle of plum juice to share, which resulted in a total bill of SGD$16. Pilar was so sweet to pay for me as she wanted to thank me for showing her around Singapore. Needless to say, we enjoyed our meal but could not finish the murtabak and had to take nearly half of it to go.
14th March 2015 – Dinner with Kevin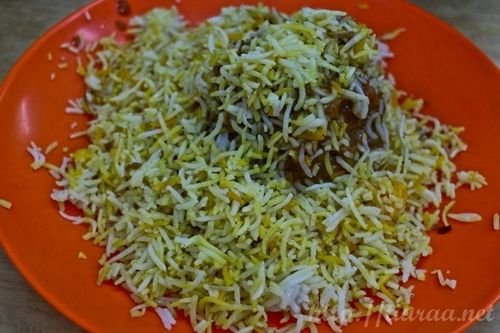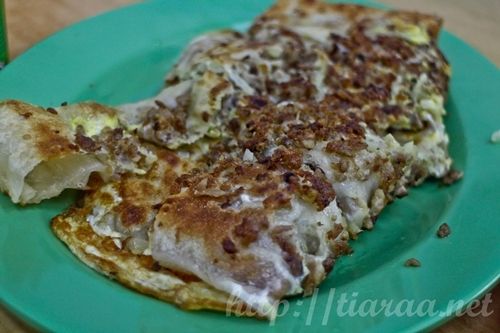 A week after showing Pilar the Indian/Muslim restaurant, I brought my Filippino colleague who has been staying in Singapore for about 10 months. If time permits, the places I usually bring my foreign friends to at Bugis area would be Arab Street > Haji Lane > Kampong Glam > Victory Restaurant or alternatives > Maison Ikkoku or alternatives. Fortunately, all my foreign friends who I tour are open to anywhere I take them to. I believe we had the middle portion of the murtabak, small portion of the biryani, a can of green tea and two cans of coke. I cannot remember how much the total costs came up to as Kevin paid for it. It's always snatching of bills with my foreign friends as I am the host so I would usually want to treat them but some of them would treat me instead because I take the time to bring them around. As usual, the murtabak always seem to amaze everyone that goes to Victory Restaurant but the meat of the biryani is difficult to eat as it is too bony.
OPENING HOURS:
DAILY: 07:00-23:00
NEAREST BTS: BUGIS MRT
PAYMENT METHODS: CASH ONLY!

Ambiance: 6.5/10
Service: 6/10
Food (taste & appearance): 7/10
Value: 7.5/10
Total: 6.75/10★
For being such an established Indian restaurant known for all their murtabak tricks, I applaud Victory Restaurant as even my foreign friends dig this. Of course, as a local myself, I would head over to Victory Restaurant if my murtabak cravings cave in. No questions asked.