When I was studying in Vancouver, one of the few things I miss about Singapore is the food!! Japanese, Korean, Vietnamese, Thai and many types of food are so delicious in Vancouver but one of the most difficult food to replicate abroad is none other than the Singaporean cuisine. So when I came back for good this year, one of my goals is to conquer as many hawker centre/food markets as possible. Thus, when Annie and Tom came over to Singapore last week, I brought them to have breakfast at Tiong Bahru Food Centre.
Tiong Bahru Food Centre
30 Seng Poh Road,
Singapore 168898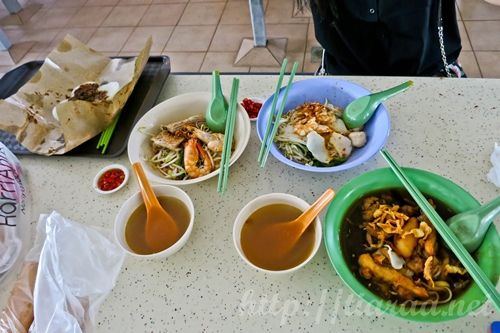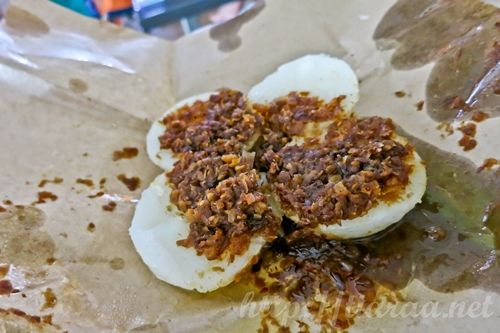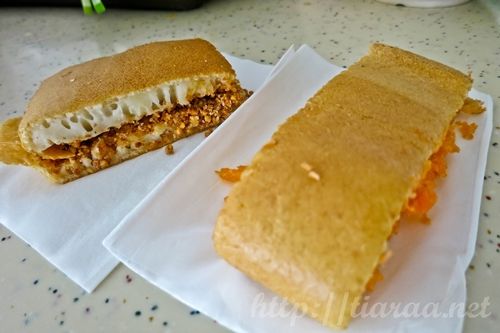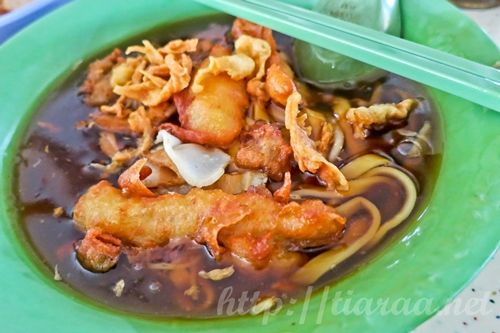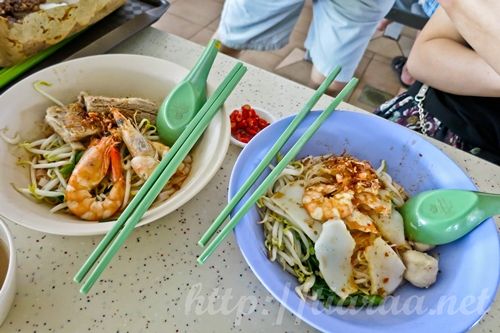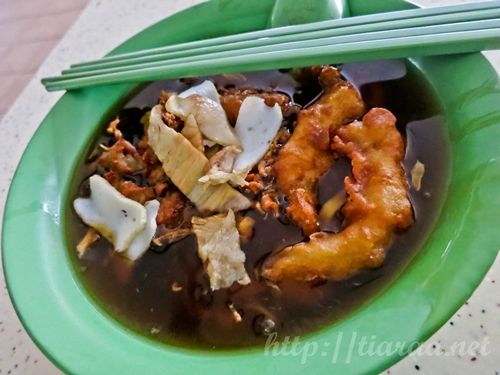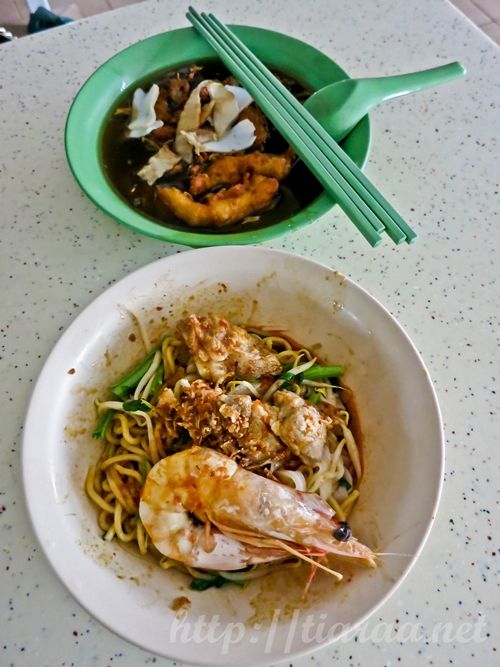 The first time I went to Tiong Bahru Food Centre was on the 8th of May with May. However, we went there after work at about 4 in the afternoon and most of the stalls were closed. Fortunately, both the famous Lor Mee 178 (3rd last picture) and Min Nan Pork Ribs Prawn Noodles (2nd last picture) stalls were open. Last week, when I brought Annie and Tom to Tiong Bahru at about 9 in the morning, we were sweating as we walked for 10 minutes from Tiong Bahru Station to Tiong Bahru Market. I introduced them to Jian Bo Chwee Kueh (3rd picture), Mee Chiang Kueh (4th-6th pictures), Char Kway Teow (7th picture), Lor Mee (8th picture) & Prawn Mee (9th picture). Trust me when I say that the queues in Tiong Bahru Market are really long in the morning. A popular breakfast in Singapore is usually Chwee Kueh / 水粿 as it is very light yet tasty for people who lacks appetite. It is basically rice cakes topped with preserved radish (also known as 菜脯 / cai po in Mandarin). For people who wants a light dessert for breakfast, try out Mee Chiang Kueh / 麵煎粿 (SGD$0.70), which is a type of pancake similar to Martabak Manis. However, instead of cheese, chocolate and such, this pancake is filled with either orange shredded coconut, peanuts or red bean. Annie and Tom commented that it is fluffy, chewy and spongy and I agree with that!! However, since Tom do not eat desserts much, he did not touch the pancake filled with shredded coconuts. Annie loves the peanut mee chiang kueh, while my favourite has always been the one with coconut!  I wanted to introduce Annie and Tom to the Tiong Bahru Char Kway Teow / 炒粿條 (SGD$2) but unfortunately, they were closed until 12pm so we made do with a random stall next to it. Bad choice – the char kway teow was burnt so we did not end up finishing it! For people who usually starve as soon as they wake up, they can either get Lor Mee / 鹵麵 (SGD$2.50) or Prawn Noodles / 蝦麵 for breakfast. Lor Mee is a little more dense dish as the thick gravy is made up of egg, corn starch and spices and the yellow noodles are thick as well. Usually, fish cake, boiled egg, pork and ngoh hiang will be added to the dish but one of the best things about the one served at Tiong Bahru is that they add generous servings of fried fish. When I was younger, I never like Lor Mee but ever since I tried Bukit Purmei's Lor Mee in February this year, I have been trying all sorts of Lor Mee  at various places! Annie and Tom prefers Prawn Noodles though. I recommended them to have Blanco Court's Prawn Mee as it is located near their hotel. Never did I expect Tom to be lining up for 20 minutes for two bowls of prawn mee and that turned out to be his favourite meal in Singapore as he stated that the soup has more shrimp taste to it. 
Also, not included in the pictures above, I also introduced the Vancouverites to the Singaporean Michael Jackson beverage, which is soy milk mixed with grass jelly and the LOVE it!! Since Annie and Tom were leaving that day, what better way to see them off with a bag of a Red Tortoise Cake / 紅龜粿 (commonly known as ang ku kueh), Pandan Cake, Kueh Dadar and all sorts of nonya kuehs from HarriAnn's Delight for them to consume in the plane or bring back to Vancouver?
PAYMENT METHODS: CASH ONLY!
OPENS IN THE MORNING EVERYDAY
NEAREST MRT: TIONG BAHRU STATION VIA EAST-WEST LINE
Excluding the burnt Char Kway Teow we had, Tiong Bahru did not fail us and I cannot wait to bring other Vancouverites to other food centres to dine at!
swisscheese*