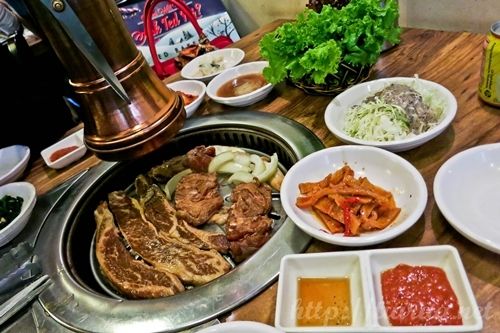 Back on the second day of 2015, the BFFs and I had a lovely reunion. As we were missing our good times at Korea, we decided on Korean food. As there was a long stretch of bridal shops and Korean restaurants in Tanjong Pagar, we did not make any reservations and went about browsing through these restaurants. We finally took our pick on Supulae Korean BBQ!
숯불애 Supulae Korean BBQ
80 Tg Pagar Rd,
Singapore 088501
6225 2248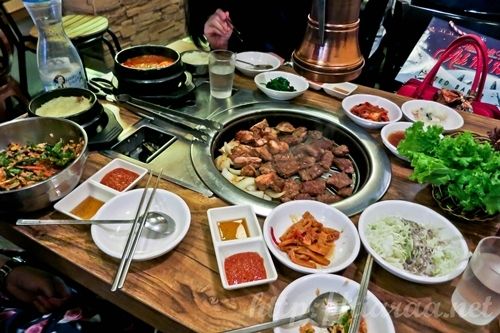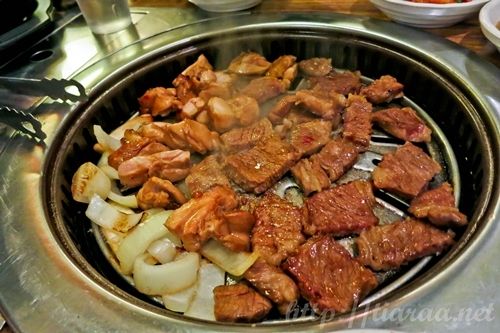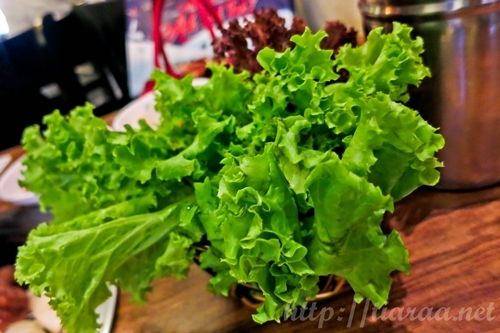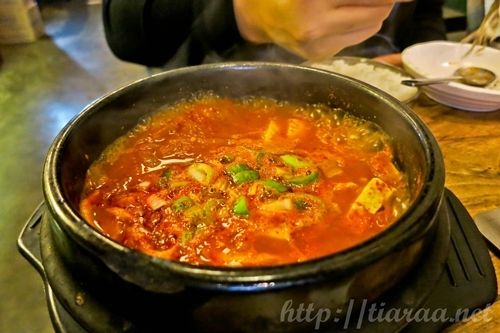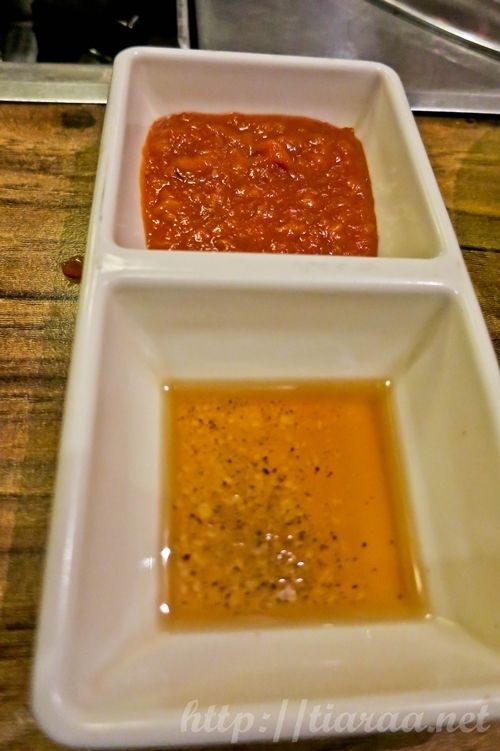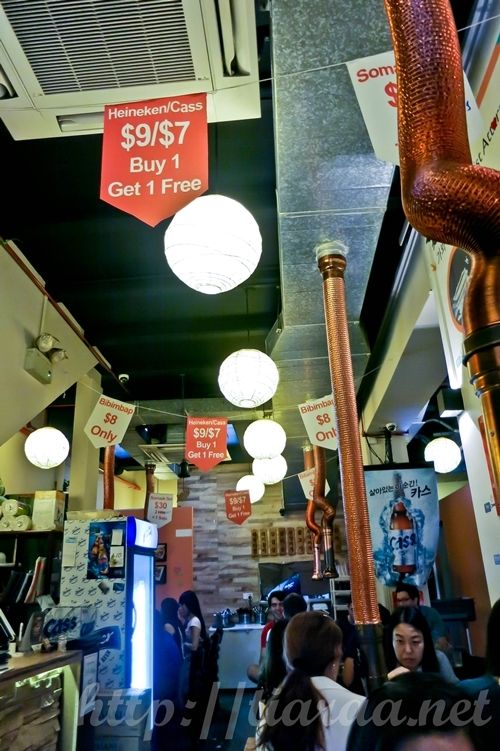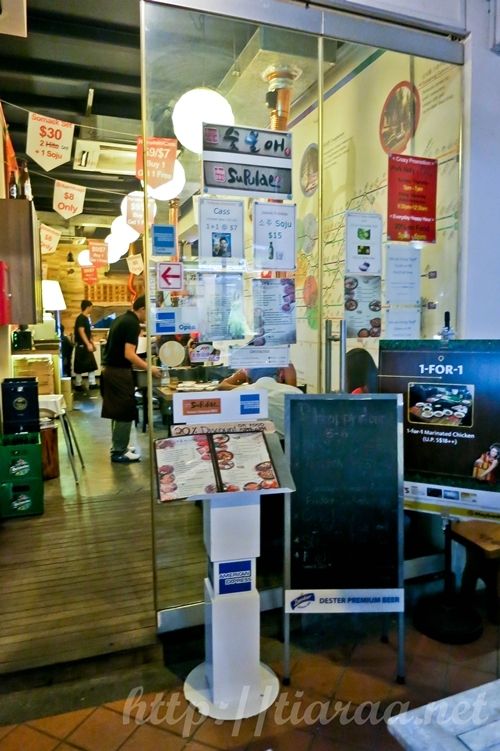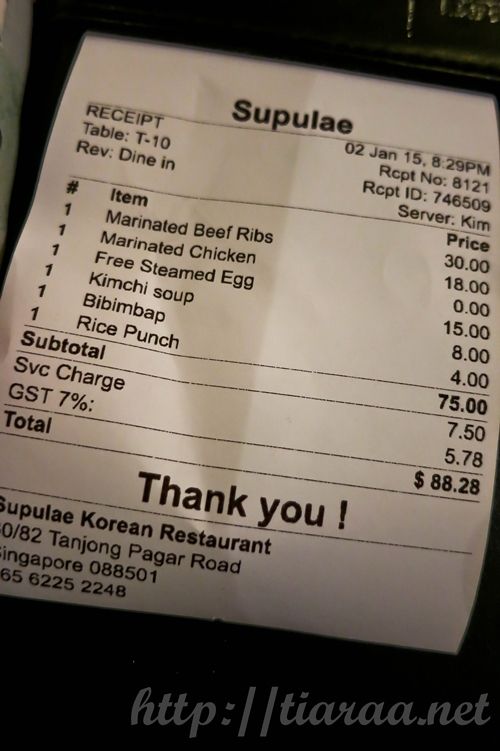 We were craving for Korean BBQ so we settled at Supulae. Despite the Friday evening's crowd, we were warmly greeted by a sweet Korean lady and brought to our table immediately. As you can see from the pictures of the settings above, there were so many promotions going on. Unfortunately, we were too tired to order alcohol so we only took the bibimbap / 비빔밥 (8th picture) offer, which costs only SGD$8. Wanting to feel all comfy and warm, we also got the kimchi soup / 김치찌개 (7th picture). The boiling pot of Steamed Egg was free of charge thankfully! The sole reason we came here for was for the Korean BBQ (1st-4th pictures) so we chose the Marinated Beef Ribs / 양념갈비  and Marinated Chicken / 닭불고기. With our food being barbecued by the lovely server, we totally felt like we were at Seoul! It does not help that even the walls are decorated with the subway map of Seoul. What an amazing feeling, really? The meats were juicy and tender – Topping it up with spices and wrapping it with the lettuce is finger licking good! The soup was mouthwatering but the bibimbap was below average. I never fail to get Korean's traditional rice punch whenever I head over to Korean Restaurants in LA and Singapore. It's such a pity that I did not try it in Seoul. The total bill was SGD$88.28, which is the usual price in Korean Restaurants at Tanjong Pagar. Although Supulae is newly opened in August last year, it tries to match up with the price of the other Korean Restaurants. It may not be as reputable as other famous Korean Restaurants such as Superstar K but the service is way better and I salute them for it!
OPENS DAILY:
MON-THUR: 11:30AM-2:30PM & 5PM-12AM
FRI: 11:30AM-2:30PM & 5PM-2AM
SAT: 5PM-2AM; SUN: 5PM-12AM
NEAREST MRT STATION: TANJONG PAGAR; EXIT A
PAYMENT METHODS: CASH/CREDIT/DEBIT

Ambiance: 7.5/10
Service: 7/10
Food (taste & appearance): 7/10
Value: 6.5/10
Total: 7/10★
No matter where we reunite, our presence and the settings of the restaurant never fail to bring us back to the times when we were in Seoul.