During Mother's Day, my brother and I celebrated had lunch with our mother at NYDC. My sister was having exams during that period of time and she could not make it for the Mother's Day celebration. So the following week, we decided to dine at Peach Garden Noodle House, which was what my mother suggested.
Peach Garden Noodle House
1 Pasir Ris Central Street 3,
#03-11/13 White Sands Shopping Centre,
Singapore
+65 6585 3833

View Larger Map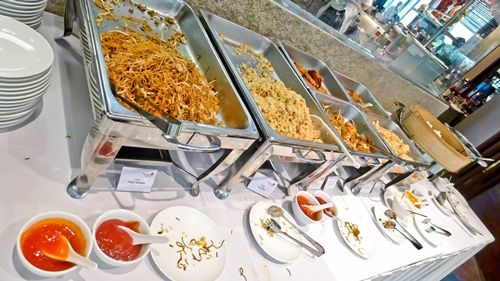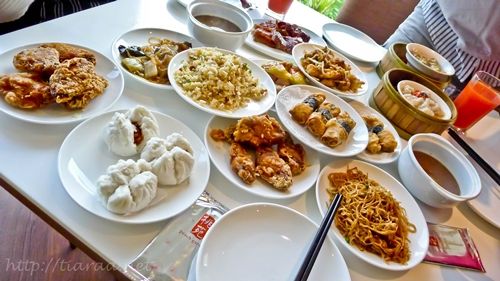 My mother made a reservation for 5 people a week before the dine out but my brother back out at the very last minute. So the high-tea buffet was from 3-5pm and all of us arrived at the nick of time. Thank goodness, my mother made a reservation for us as people were lining up for the buffet. The restaurant is newly opened in White Sands and the ambiance is really nice and cozy. There were people pushing dim sum trolleys around and people refilling the food area – Service was not too bad!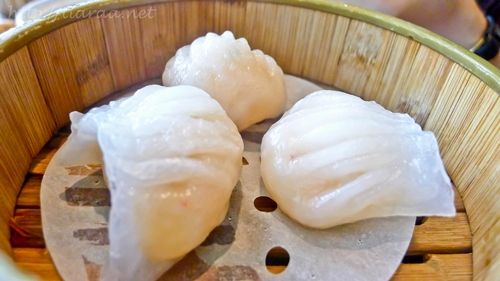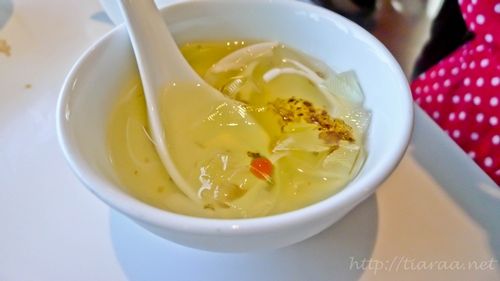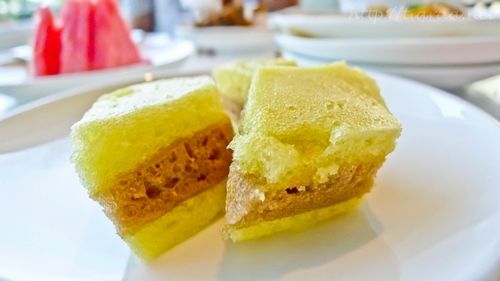 Here are photos of a few of our dishes as we were stuffing ourselves silly with lots of food! The dim sum is really fresh but just average in terms of taste. I found that the other food such as the cripsy chicken and spring roll were really oily but my sister's boyfriend loves it! The dessert soup that consists of bird nest, aloe vera and chrysanthemum was very refreshing and cooling to the body though – enjoyed it a lot! The miniature spongecake is a really typical cake – Nothing special about it.
The buffet costs SGD$18-$20+ per pax and it was very cheap as for 4 pax, you only have to pay for 3 pax – Good deal, isn't it?
CASH/NETS/DEBIT
NEAREST MRT STATION: PASIR RIS
OPENS Daily: 11am – 10pm

Ambiance: 7/10
Service: 6.5/10
Food (taste & appearance): 6/10
Value: 7.5/10
Total: 6.75/10★
For a casual and affordable high-tea buffet, why not? But do not expect much from it.

swisscheese*